Serving as a versatile AI-powered presentation maker, BoardMix enables you and your teammates to finish a stylish presentation in several seconds, with ease.
Try for Free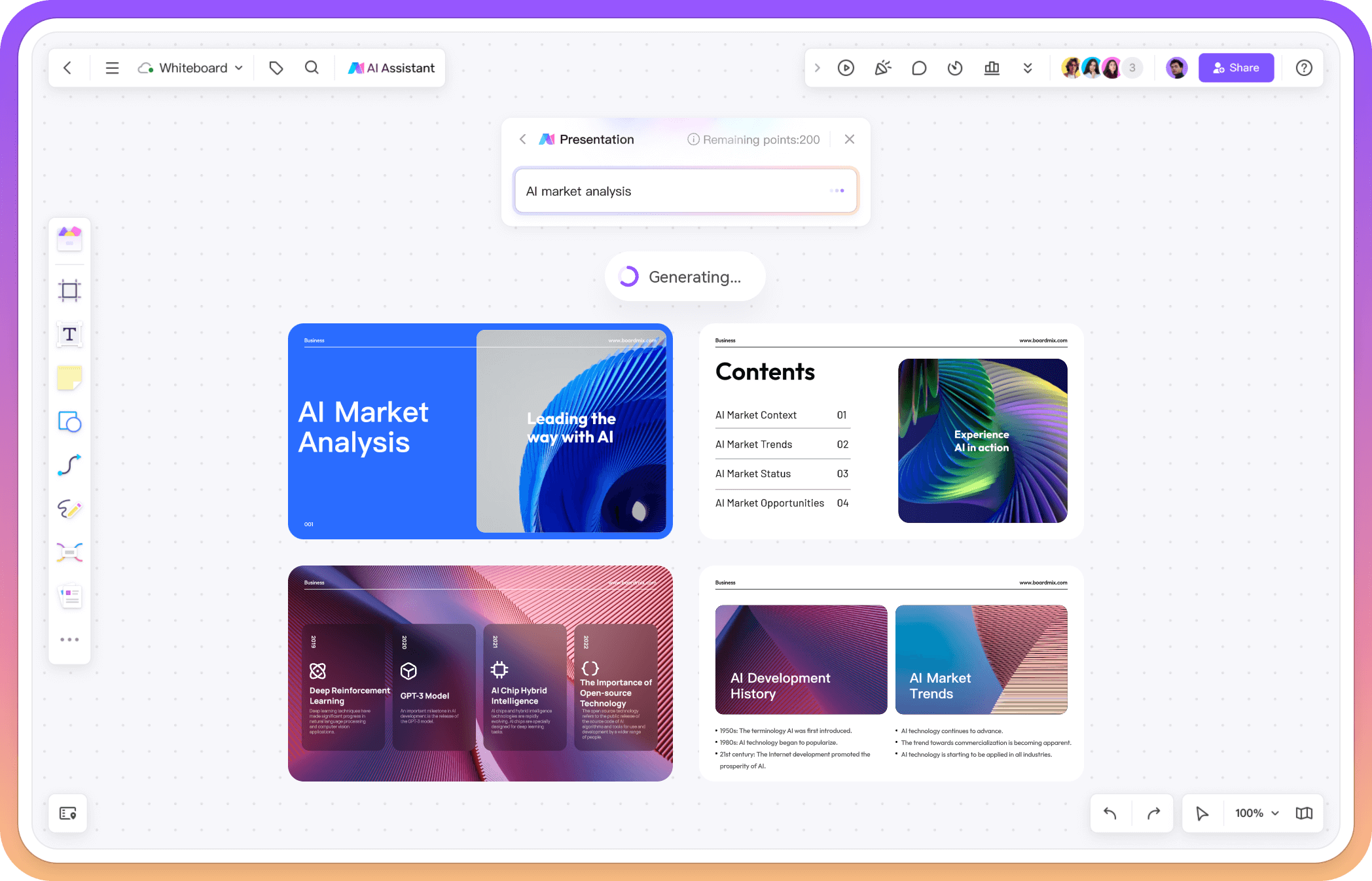 presentations
made in a
·
Type a topic in the bar and you'll get impactful slides in several seconds.
·
Select from multiple styles of templates to satisfy different needs.
·
Support editing all slides elements, including text, images and the rest.
Try for Free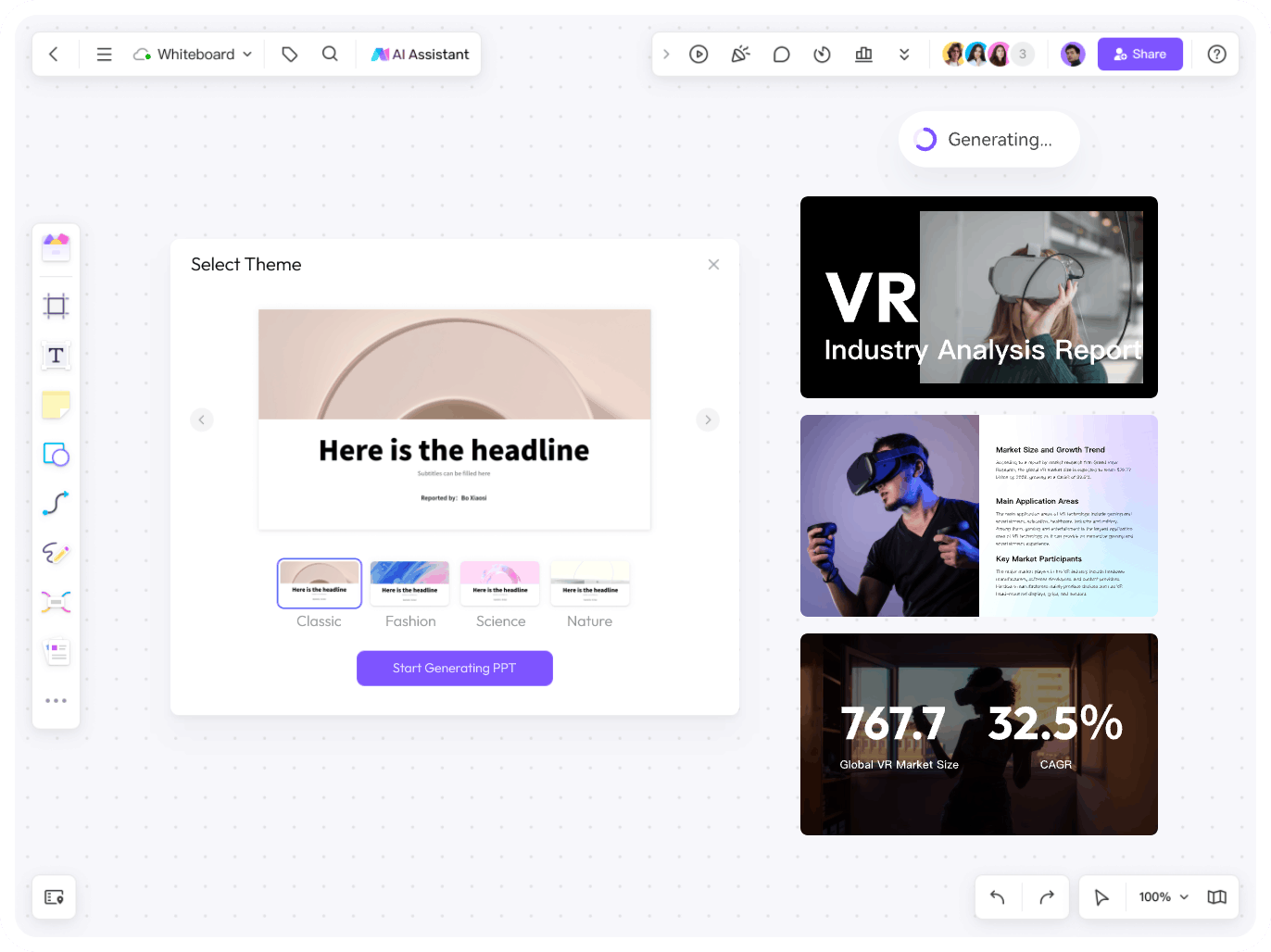 Elevate your presentations from ordinary to
extraordinary
·
Leave visual issues to the automatic color matching and formatting features.
·
Visualize all the information using built-in line charts, bar charts and more.
·
Polish the content to perfection using AI Assistant.
Try for Free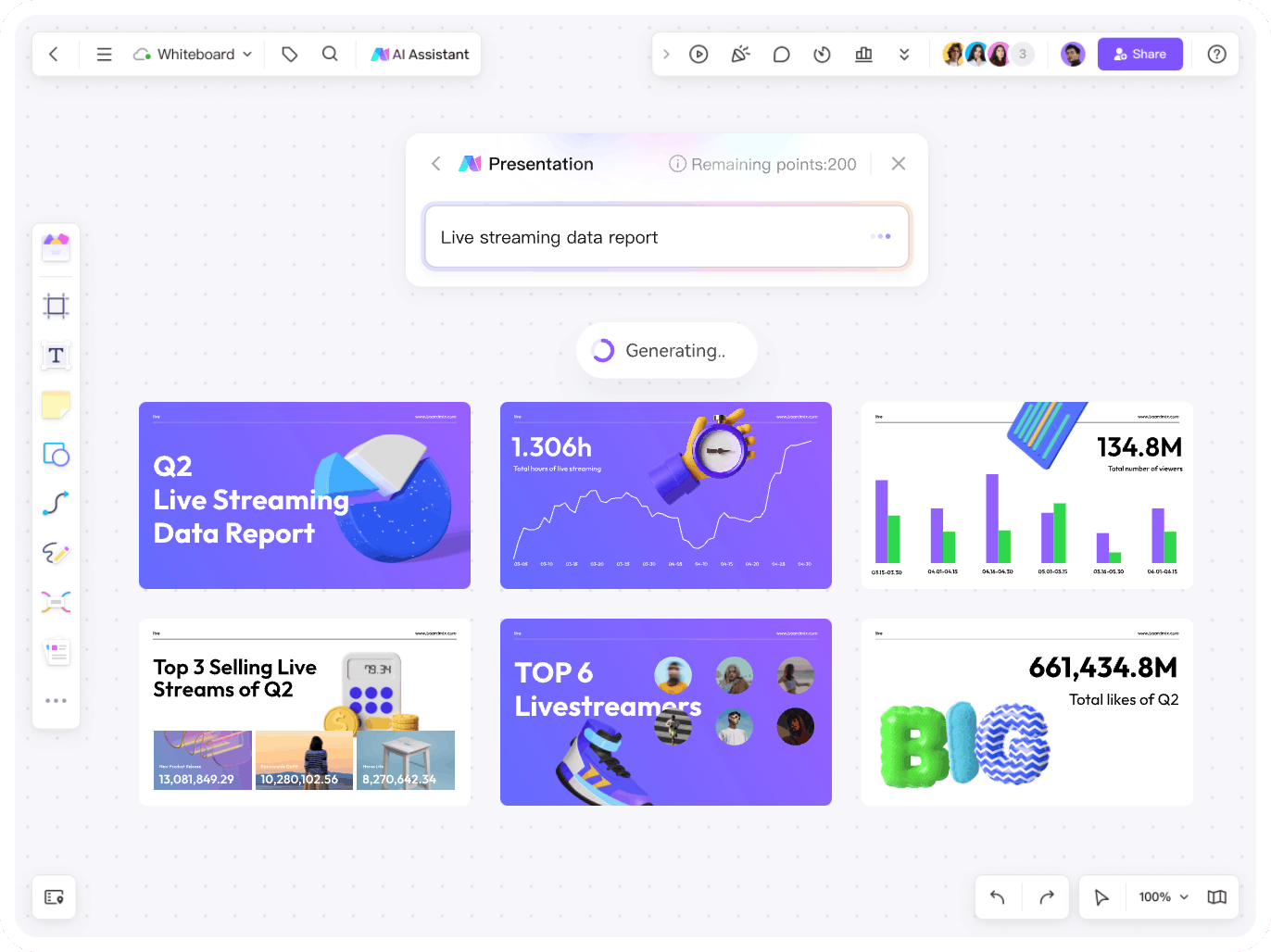 Generally, the presentation making process is
time-consuming and can be a tough task for many people. However, BoardMix presentation maker powered by AI really boosts the efficiency to design slides. Everything gets done in just several seconds!
Tombstone
Product manager
Unlike the traditional way to make a presentation, BoardMix provides various ready-made templates, and enables us to customize text, images, colors, fonts and so on. Slides made by BoardMix clearly stand out among traditional ones!
Luna
UI designer
Create, edit,&nbsp
and
·
Collaborate on slides with teammates and share the file via links.
·
Create, edit and present your slides, all within BoardMix workspace.
·
Export slides quickly in various formats.
Try for Free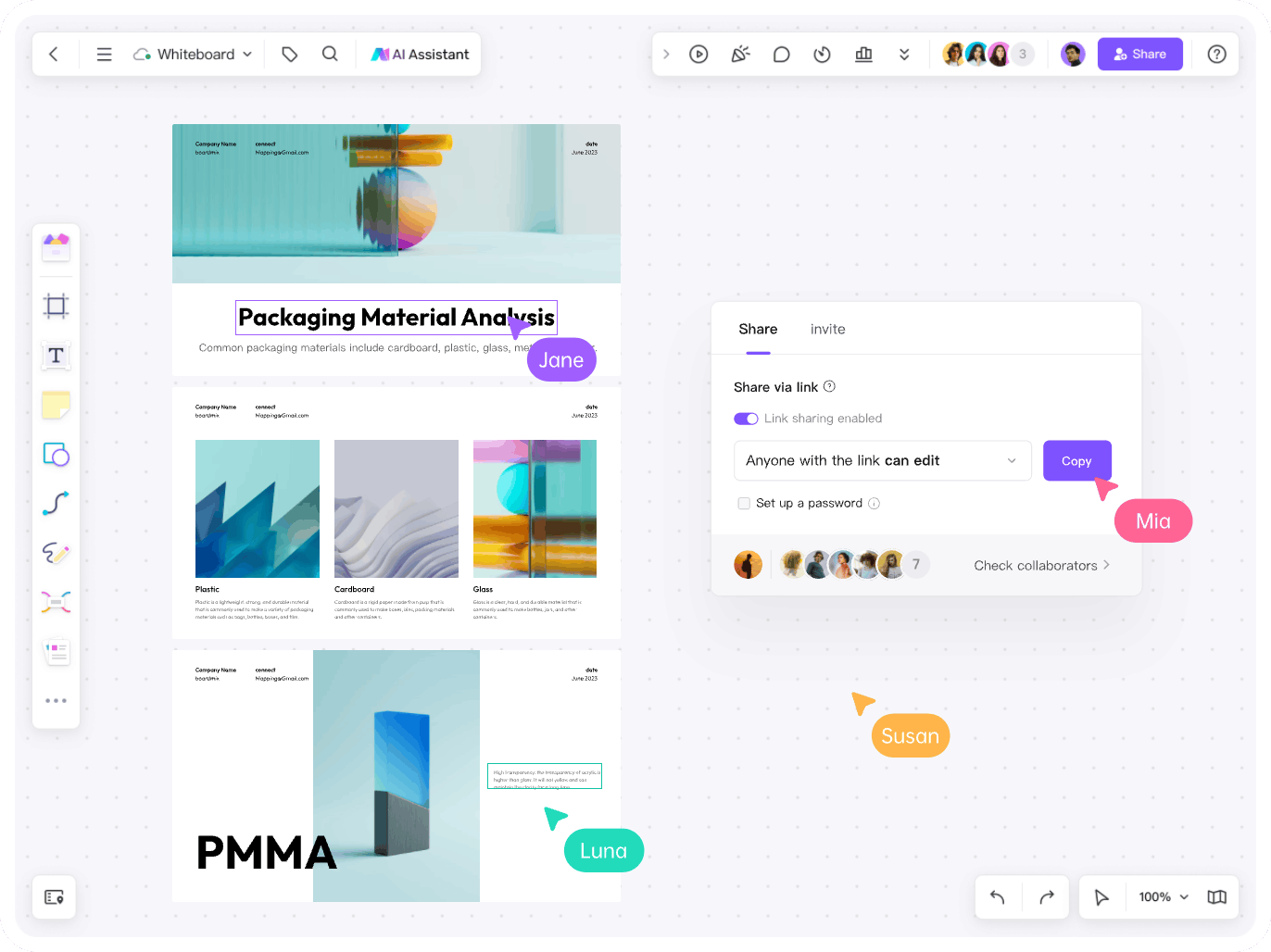 presentations
·
Interact with all participants to enhance their
engagement during the presentation.
·
Captivate audience by following the presenter's
perspective.
·
Set different permissions for participants to avoid
accidental operations.
Try to Free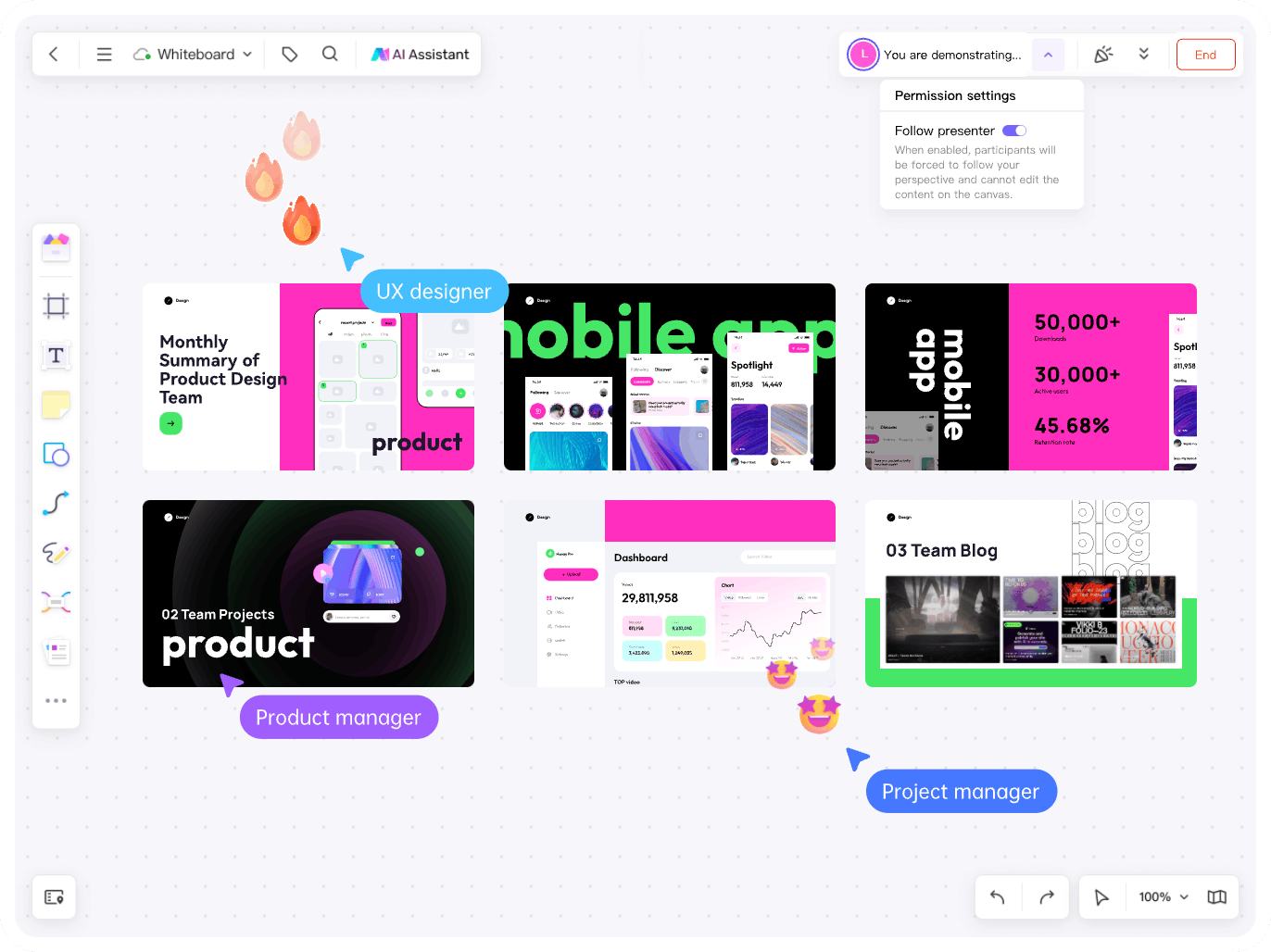 AI presentation toolkit at your fingertips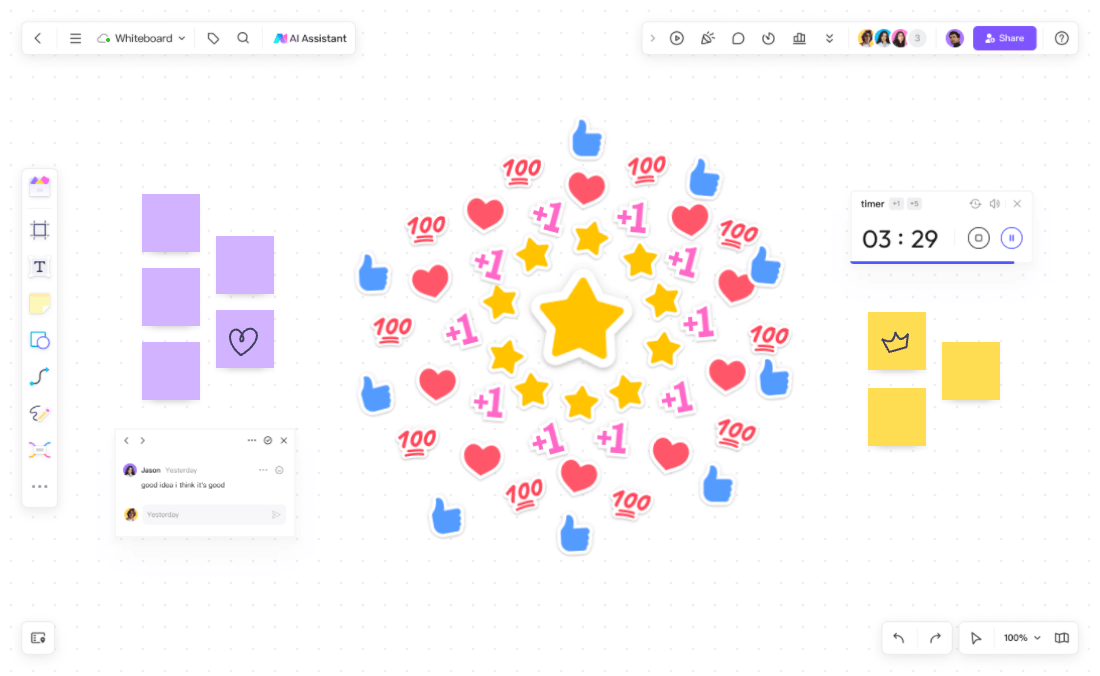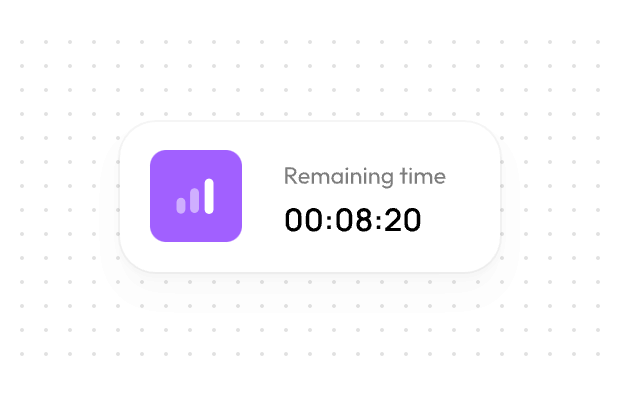 Voting
Vote online for better decision-making.

Video Conference
Integrated with Zoom, Microsoft Teams, Google Meeting and Skype.
Timer
Set a timer to accurately control the presenting time.

You are presenting...


8
End
Presentation Mode
Follow the presenter's perspective for more details.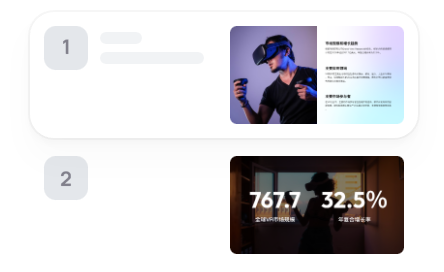 Roadmap/PPT Preview
Switch between slides freely and locate any of them on the canvas.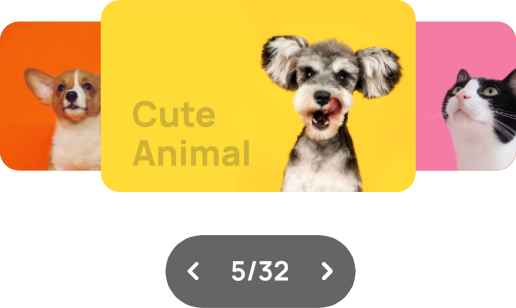 Interactive/Slide Show
Choose a mode based on needs
Multi-format Export
Support exporting files in PNG, JPG, SVG and PDF formats.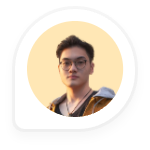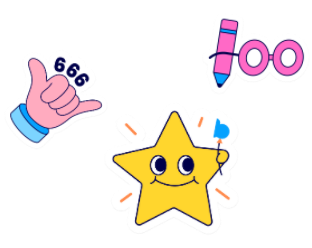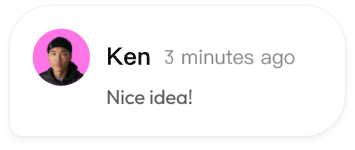 Immersive Interaction
Interact with teammates via comments, emojis and stickers.
Want to explore more about

Boardmix AI

universe?
AI, as an epoch-making technology of 21st century, is utilized by Boardmix to aid you in every aspect.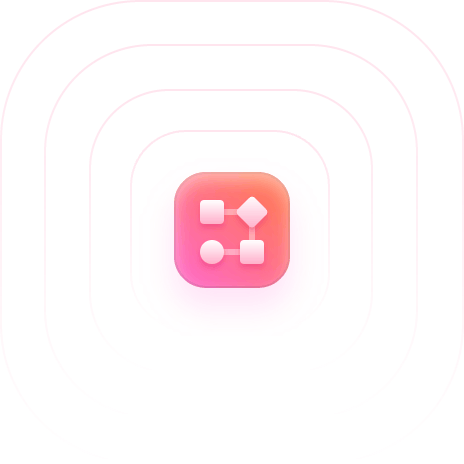 AI-powered Flowchart Maker
Express yourself like a Pro with Boardmix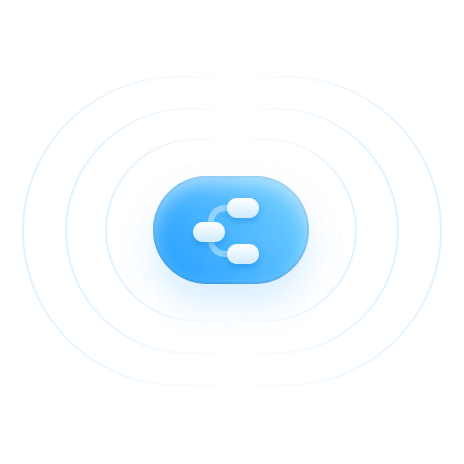 AI-powered Mind Map Maker
Scale your thinking capability with Boardmix AI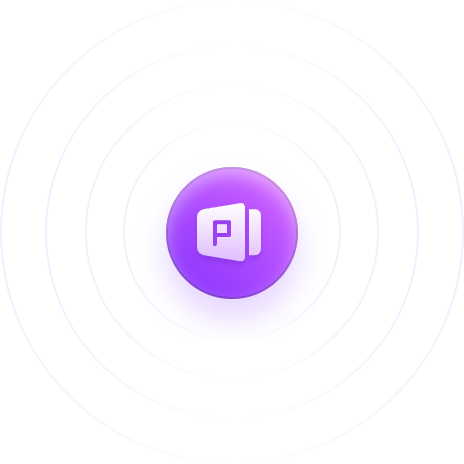 AI-powered Presentation Maker
Elevate your presentations from ordinary to extraordinary using Boardmix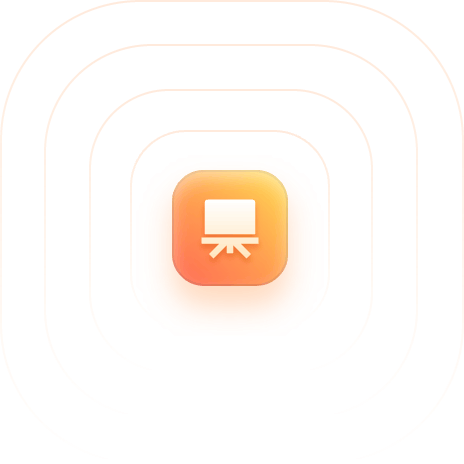 AI Online Whiteboard for Teaching
Boardmix: born for effective hybrid learning
Move your idea forward with Boardmix