Block diagrams are an essential method to develop and make descriptions of both hardware and software systems and workflows. They are used in mechatronic systems in trucking industries as a representation of the systems and their shifting. In biological study, block diagrams are used as a display of biological functions and interrelations.
No matter what's your purpose, you can utilize a handy block diagram maker that suits your needs. We have compiled a list of 8 best online block diagram makers and you can choose the one you want. Let's get started.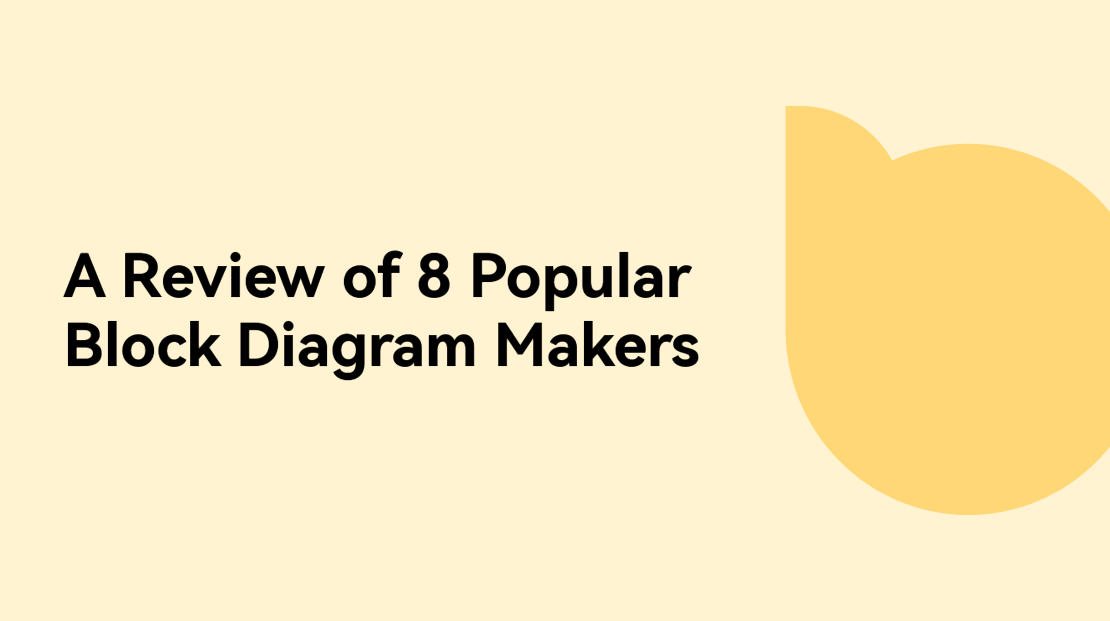 What Is a Block Diagram
A block diagram is a visual illustration of a system using block components to represent concepts, connected by lines to show the relationships between them. Block diagrams therefore simplify workflow, organize processes, and show us relationships between different systems.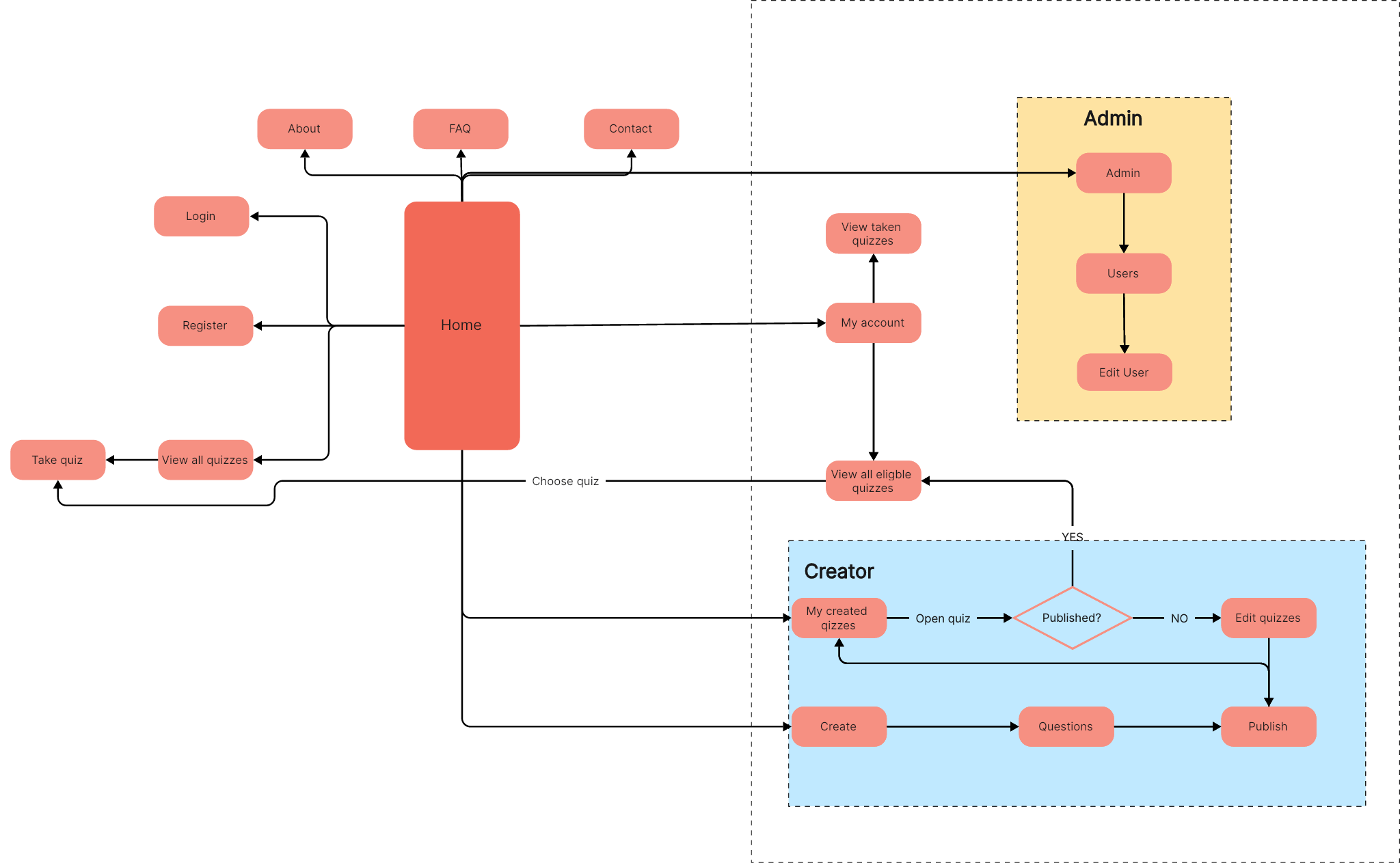 Why Do You Need a Block Diagram Maker
A block diagram creator is a helpful tool when making a block diagram. It helps make block diagrams easily, which in turn helps one visualize an individual concept or element of a complex system and the relationships between different systems.
What to look for in a Block Diagram Creator
When selecting the best block diagram creator, there are key factors to consider, below are some of them:
A good block diagram creator should have the key features you need to create and understand a block diagram. These features include professional type of graphs to choose from, professionally designed templates to fast-track your workflow, and easy drag-and-drop tools.
The block diagram creator should have the necessary measures to ensure the block diagram data is secure.
The software you choose to create your block diagrams should have clearly stated prices and clear terms and conditions. Ensure your block diagram maker meets your budget.
8 Popular Block Diagram Makers
Here is a short review of 8 of the most popular block diagram makers available online:
Boardmix integrates multiple diagrams like mind maps, user maps, road maps, quadrant charts, and organizational charts in one platform, making it easier to share ideas seamlessly and shape them smoothly.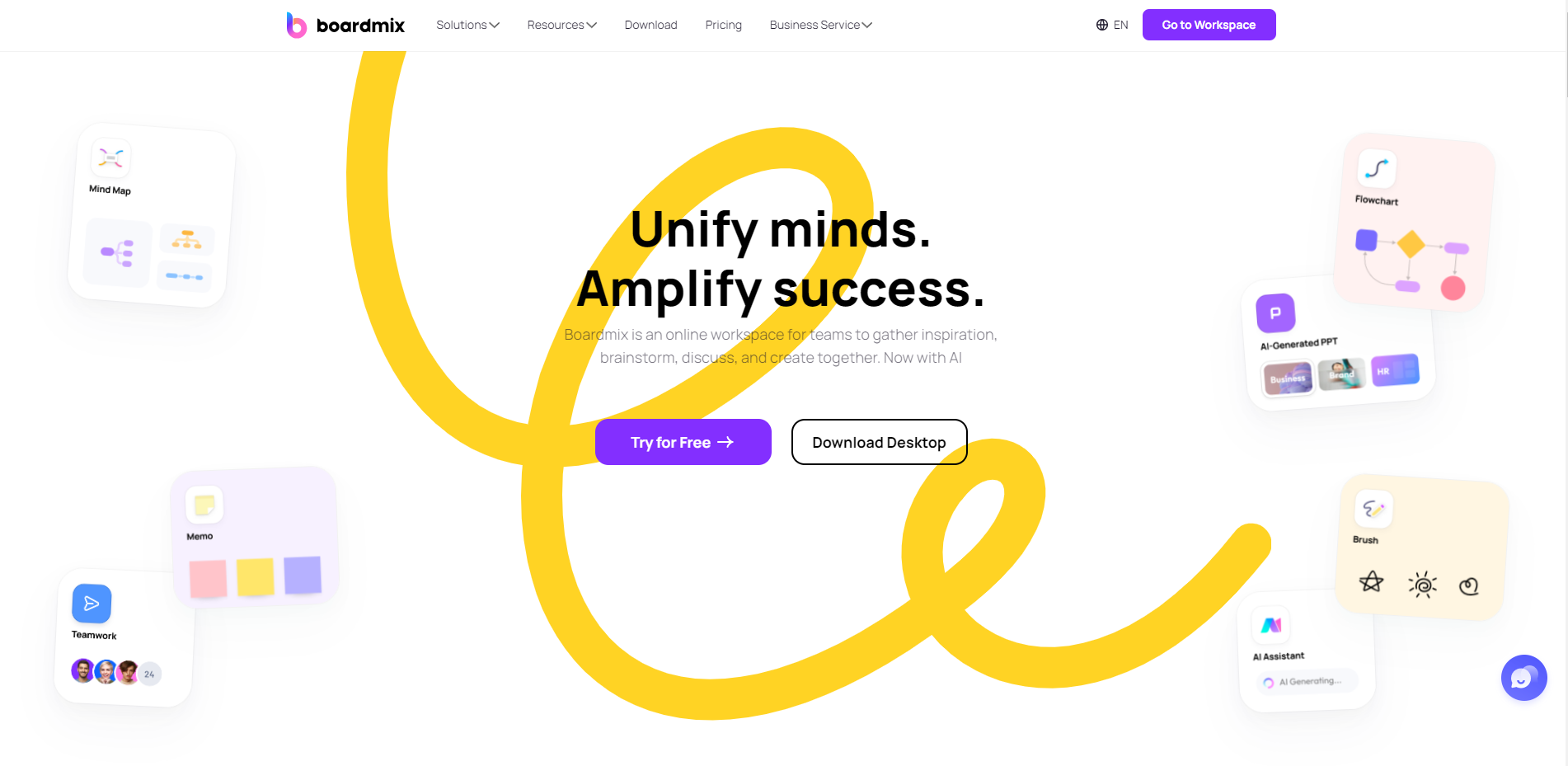 Key Features
It has a variety of shapes for users to take advantage of.
There are drawing tools to use when drawing the diagram.
It owns various preset diagram templates that can be customize and use directly.
Pros and Cons
Pros
It makes information easy to understand.
It helps visualize relationships more clearly.
It helps identify problems early and fix them.
User-friendly interface.
Cons
There are limited features in the free version.
Pricing
Individual
Free: $0
Monthly plan: $5.9 per month
Annual Plan: $4.9 per month, billed $ 58.8 annually
3-Year Plan: $ 2.9 per month, billed $104 every 3 years
Team
Monthly Plan: $9.9 / month per member
Annual Plan: $6.9 / month per member, billed $82.8 annually
3-Year Plan: $3.9/ month per member, billed $140.4 every 3 years
EdrawMax
EdrawMax is an online block diagram maker that easily creates and customizes professional block diagrams with inbuilt templates and smart shapes. This makes it easier to understand and create the block diagram.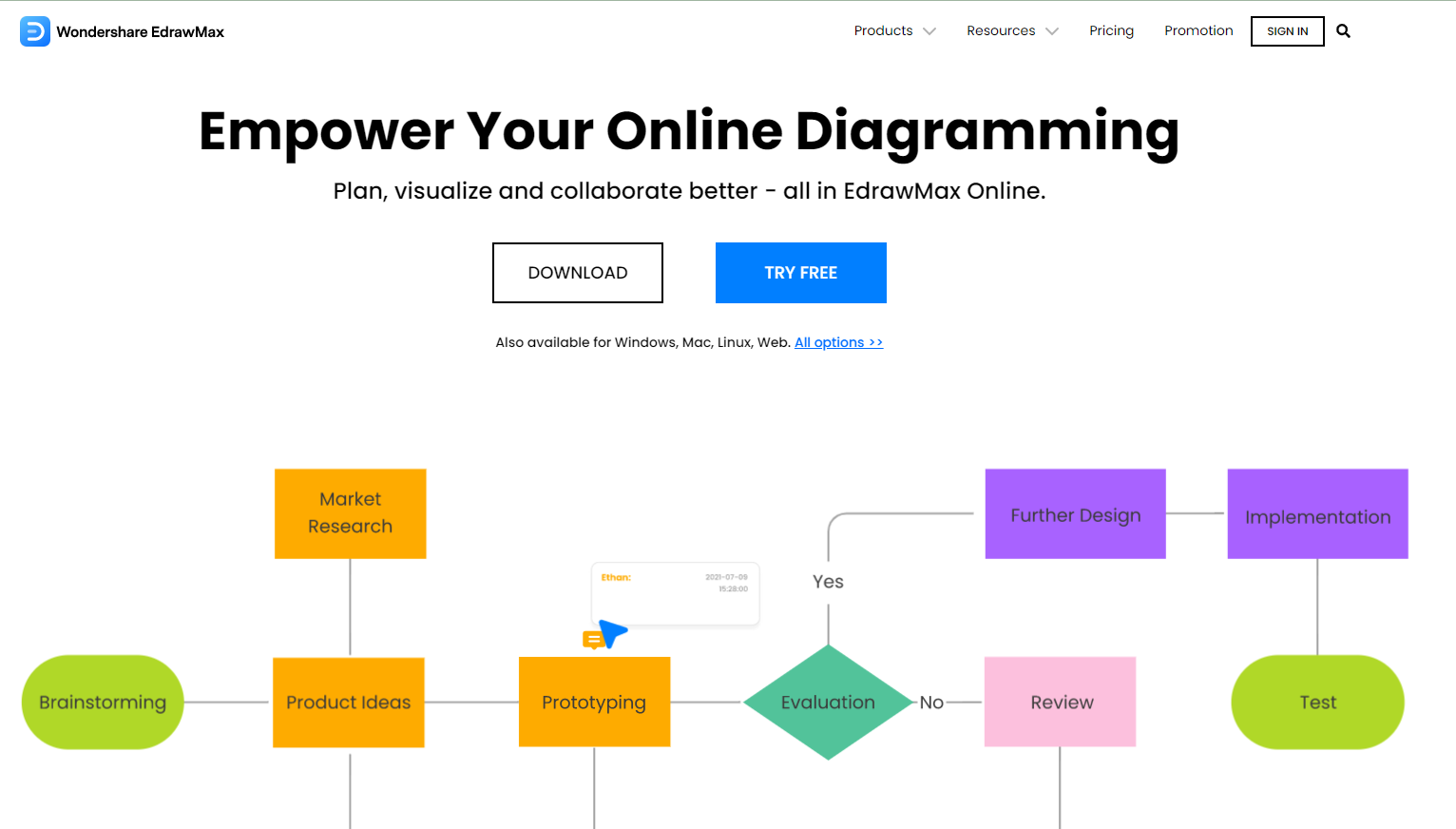 Key Features
Many templates to choose from.
Variety of symbols.
It is equipped with drag-and-drop tools.
It has advanced drawing toolkits.
Pros and Cons
Pros
Versatile and multipurpose.
Easy to use and requires a short time to learn.
Perfect for technical drawings.
Timely updates.
Quick response from the support team.
Cons
Does not connect with other software.
Mind-bogging for inexperienced users.
A few malfunctions and crashing issues from time to time.
Pricing
Subscription Plan: $11.5 per month billed every 6 months (or $69 semi-annual) , $8.25 per month billed annually (or $99 per year)
Lifetime Plan: $198 one-time payment
Lifetime Bundle Plan: $245 one-time payment
Visme
Visme online block diagram maker helps you to quickly prototype diagrams by adding shapes, connecting them to lines, and moving them around the canvas to properly illustrate the complex system.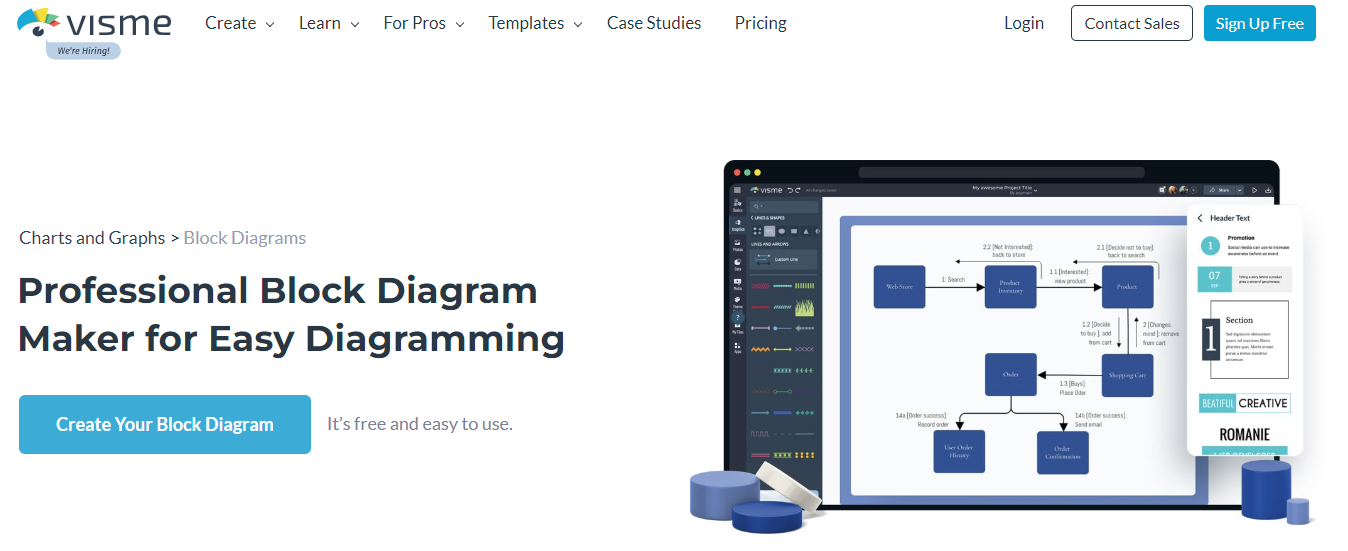 Key Features
Icons and photos to choose from.
Option to customize texts.
The templates are pre-madeto be used directly.
Drag-and-drop tools.
It has easy-to-use connectors.
Pros and Cons
Pros
It is easy to use.
High-quality images hence visually appealing content.
It has diverse alternatives to choose from.
It saves time.
Cons
It is time-consuming when you have large files.
One needs to learn a lot in a short period.
A bit expensive in comparison to other tools.
Pricing
Basic: Free
Starter: $12,25/ month billed annually,or $29/ month, billed monthly
Pro: $24.75/month billed annually,or $59/ month, billed monthly
Visme for Teams: Custom price
GitMind 
GitMind is an online block diagram maker that has diversified themes and layouts that enable you to quickly draw out mind maps, organizational charts, logic structure diagrams, tree diagrams, and more. It also lets users share mind maps with as many colleagues as possible and collaborate with them.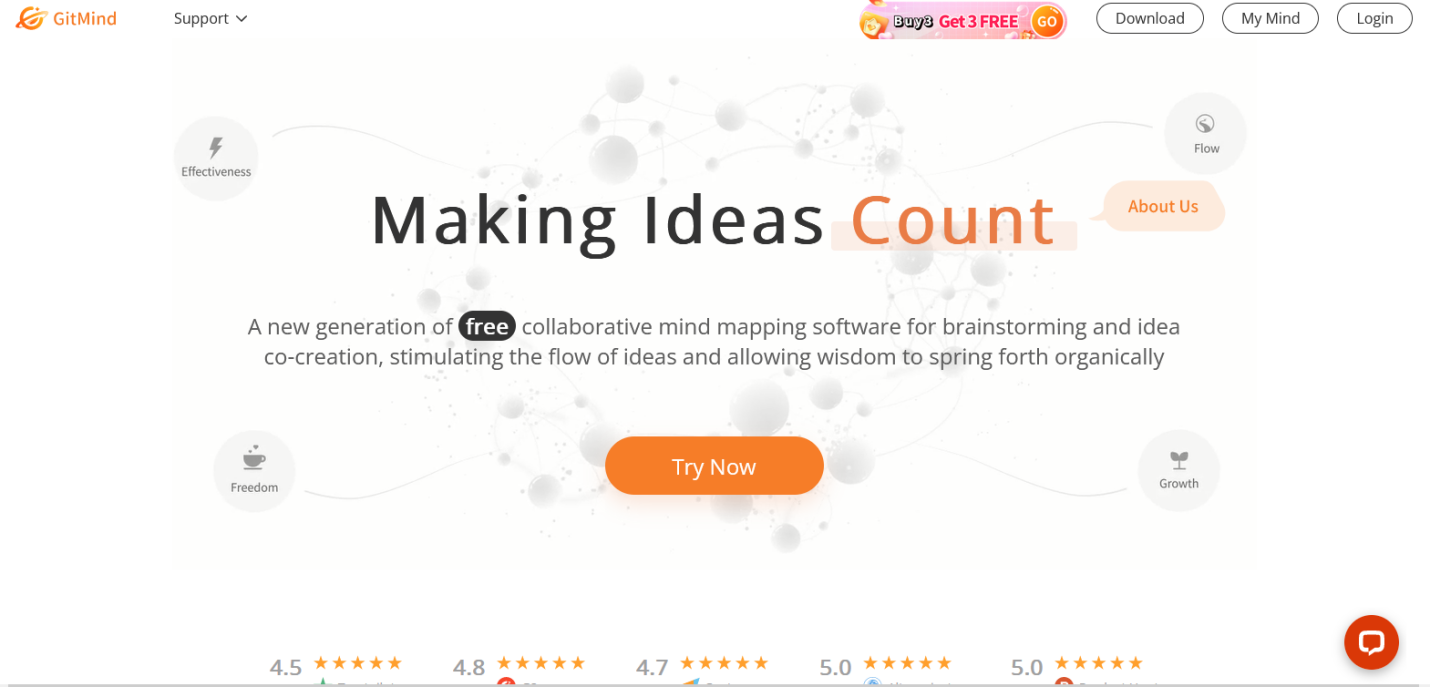 Key Features
It has a wide array of templates.
It supports team collaboration.
Ability to work on multiple slides.
Pros and Cons
Pros
Easy to use.
Secure cloud storage.
Diversified templates and multiple design styles.
Real-time sharing and collaboration.
You can use it for free .
Cons
It is difficult to register on desktop software.
This tool has no print function on its interface.
Pricing
Basic: Free
Monthly: $9 per month
Annual: $4.08 per month
3 years: $2.19 per month
Canva
Canva is an online block diagram maker that gives you an array of templates and tools that enable you to make block diagrams with a professional outlook easily and quickly.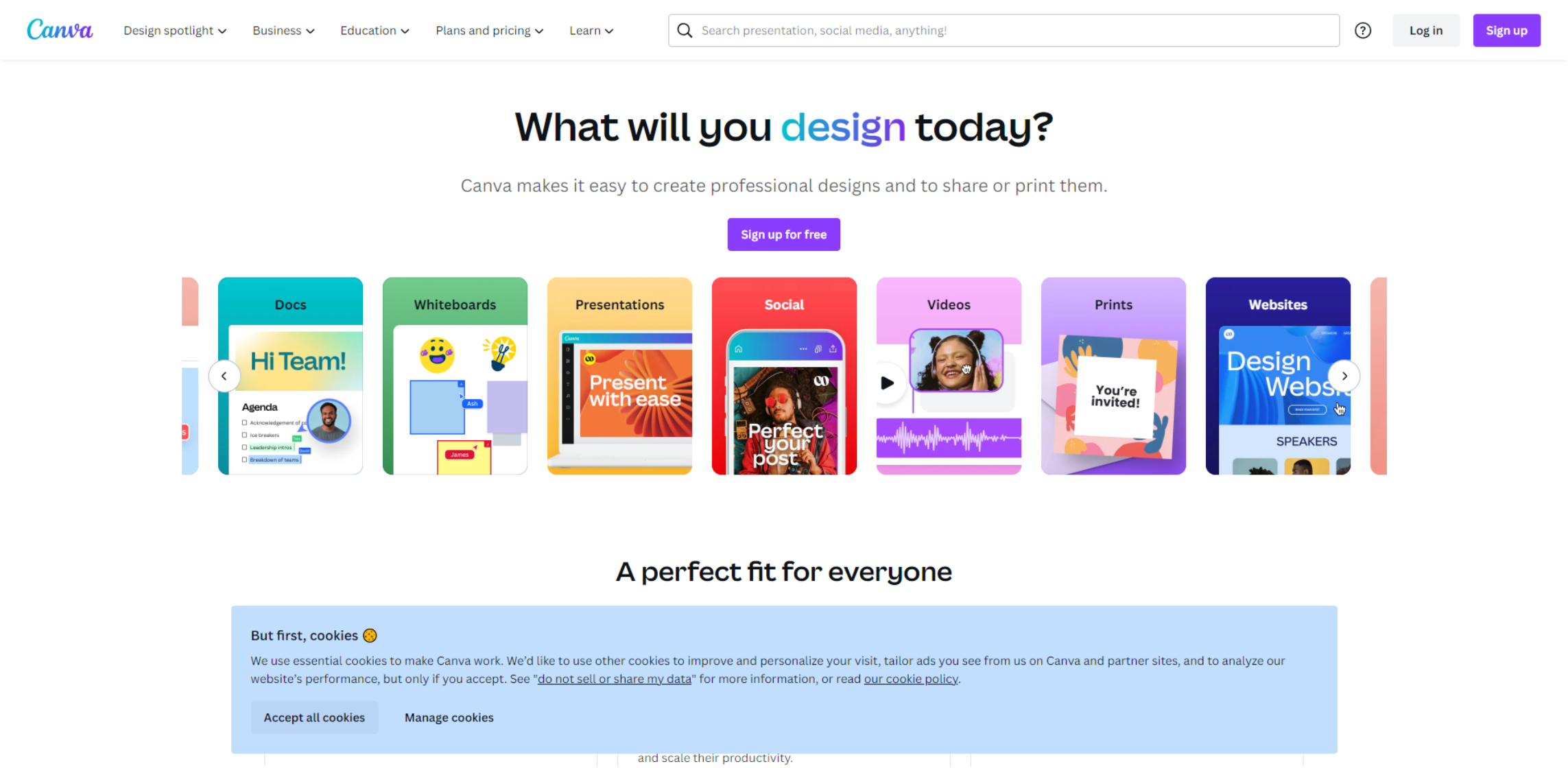 Key Features
More than 20 professional types of graphs to choose from.
Professionally designed templates, photos, and videos.
Publish, share, or download options.
Easy drag and drop tools made with non-designer mind.
Access to icons, shapes, and stickers.
Pros and Cons
Pros
The perfect design solution for small businesses.
Cost-effective graphic tool for marketers.
Easy-to-use graphic design software.
Perfect for design.
Fast and beautiful artistic designs.
Cons
The free version has limited features.
Challenging to use on small screens.
Pricing
Canva Free: $0
Canva Pro: $6.49 per month for one person
Diagram.net
Diagram. net is a cross-platform graph drawing software whose interface can be used to create diagrams such as flowcharts, wireframes, organizational charts, and network diagrams.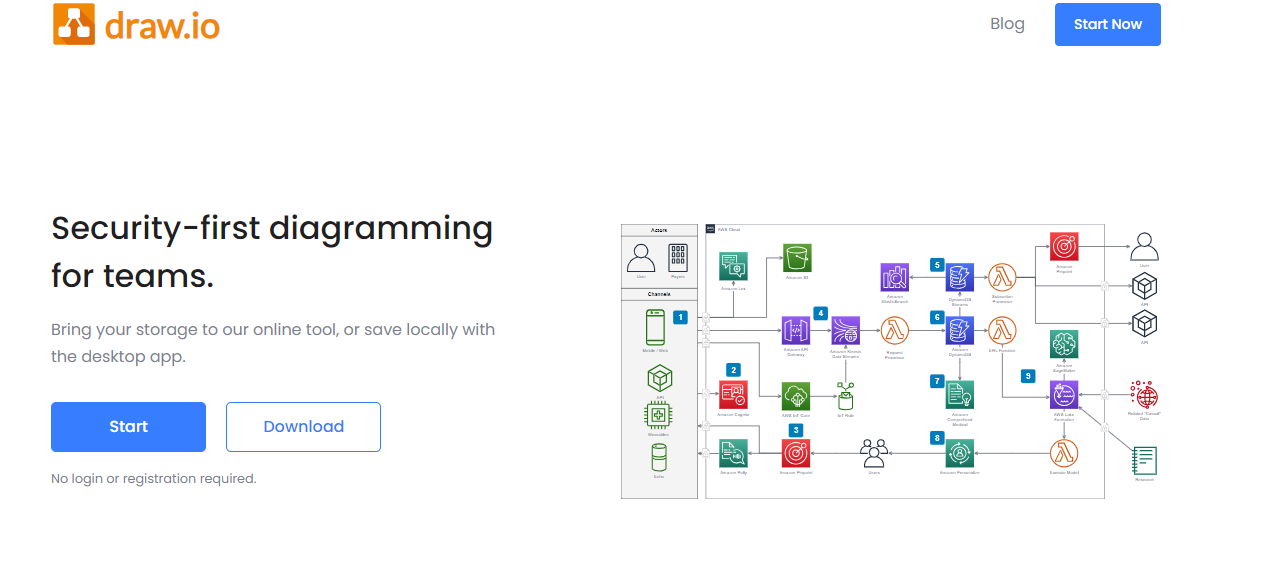 Key Features
Create diagrams with the touch interface.
Real-time collaboration.
Change connection points on forms.
It has various object styles. 
Pros and Cons
Pros
Simple user interface.
Supports team collaboration.
Customizable diagram templates.
Accessible both online and offline.
Cons
Usage limitation.
It has data security concerns.
May be difficult to read.
Pricing
Free
Visual Paradigm
It is an online block diagram maker that allows you to present data and information with simple block shapes like rectangles, ovals, and triangles.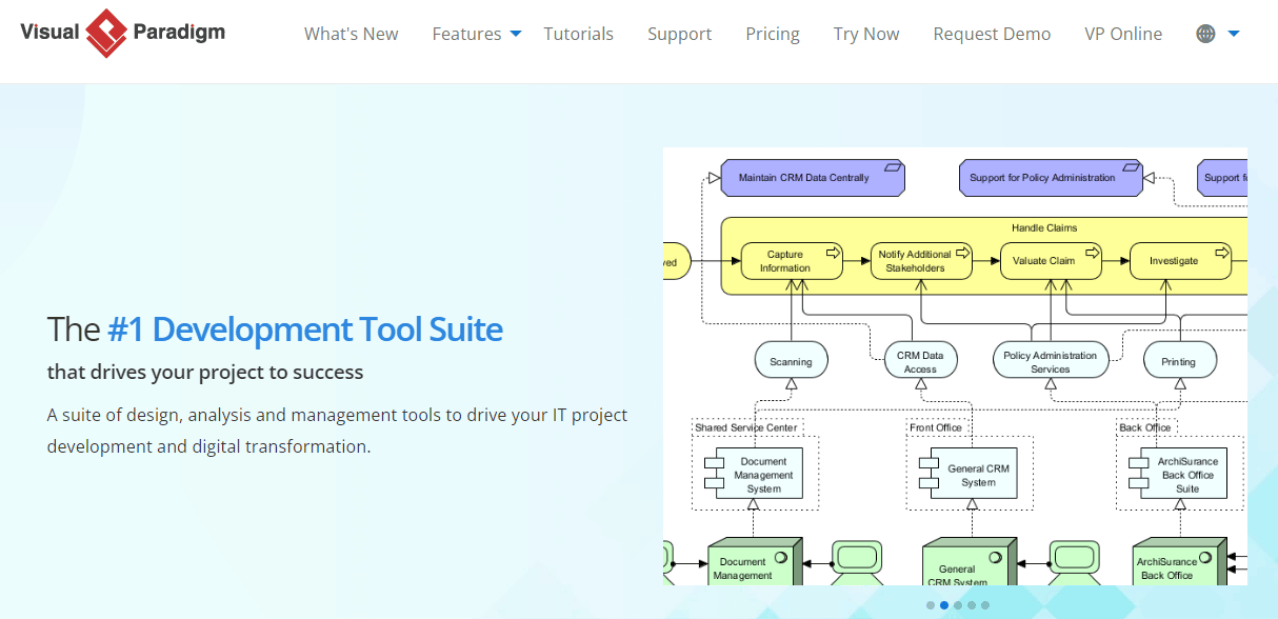 Key Features
Variety of shapes, text, images, lines, and tables.
Provision to show or hide sidebars.
Easy to share your diagrams.
Export diagrams as images or PDF files.
Pros and Cons
Pros
The perfect tool for professional diagramming.
Very flexible.
It is a great tool for teams.
Very convenient when it comes to editing existing samples to personal preference.
Cons
Designs and some tools are difficult to achieve.
No available templates to choose from.
Free users are limited.
Pricing
Starter: $4/month
Advance: $9/month
Combo: $15/month
Creately
This is an online block diagram maker with editable block diagram templates to quickly edit and can be add to presentations.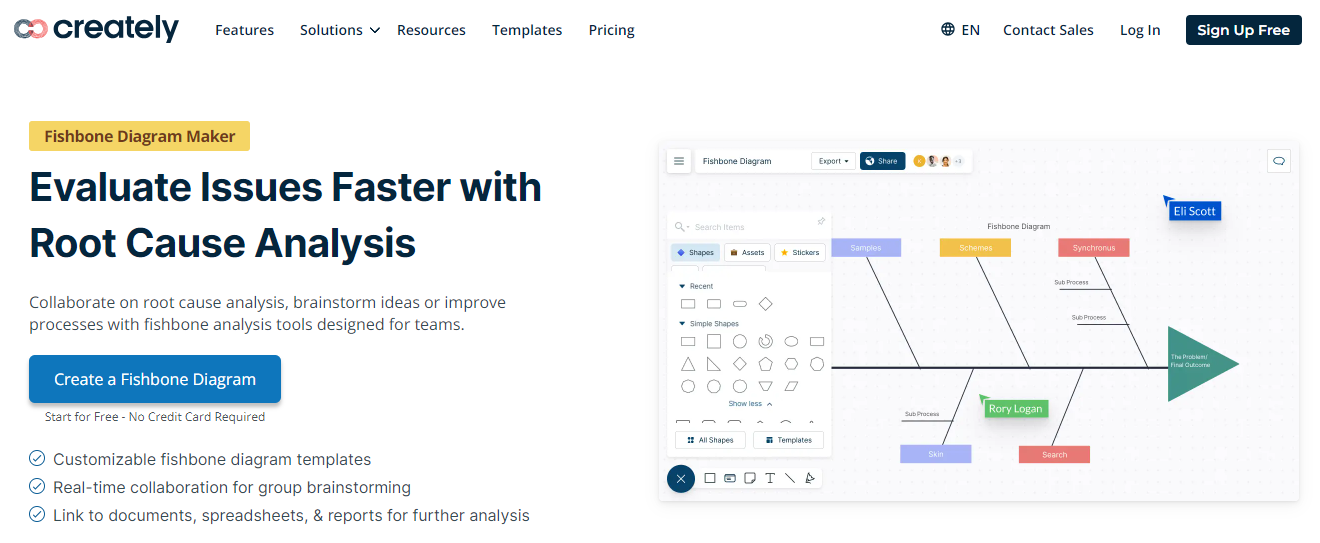 Key Features
Infinite visual canvas.
Real-time collaboration.
Professional diagramming templates.
Enterprise-grade security.
Powerful visual modeling.
Data-driven documents.
Pros and Cons
Pros
Easy to use.
Comprehensive editing tools.
Secure data handling.
Reliable and quick customer support.
Cons
Occasional operational hitches.
Limitations in the free version.
Pricing
Free Plan: $0
Personal Plan: $8 per month per user
Business Plan: $149 per month for unlimited users
Enterprise: Customizable price
How to Draw a Block Diagram in Boardmix
Here are the steps you need to draw a block diagram in Boardmix:
Step 1: After entering the official website, sign into your Boardmix account using your email.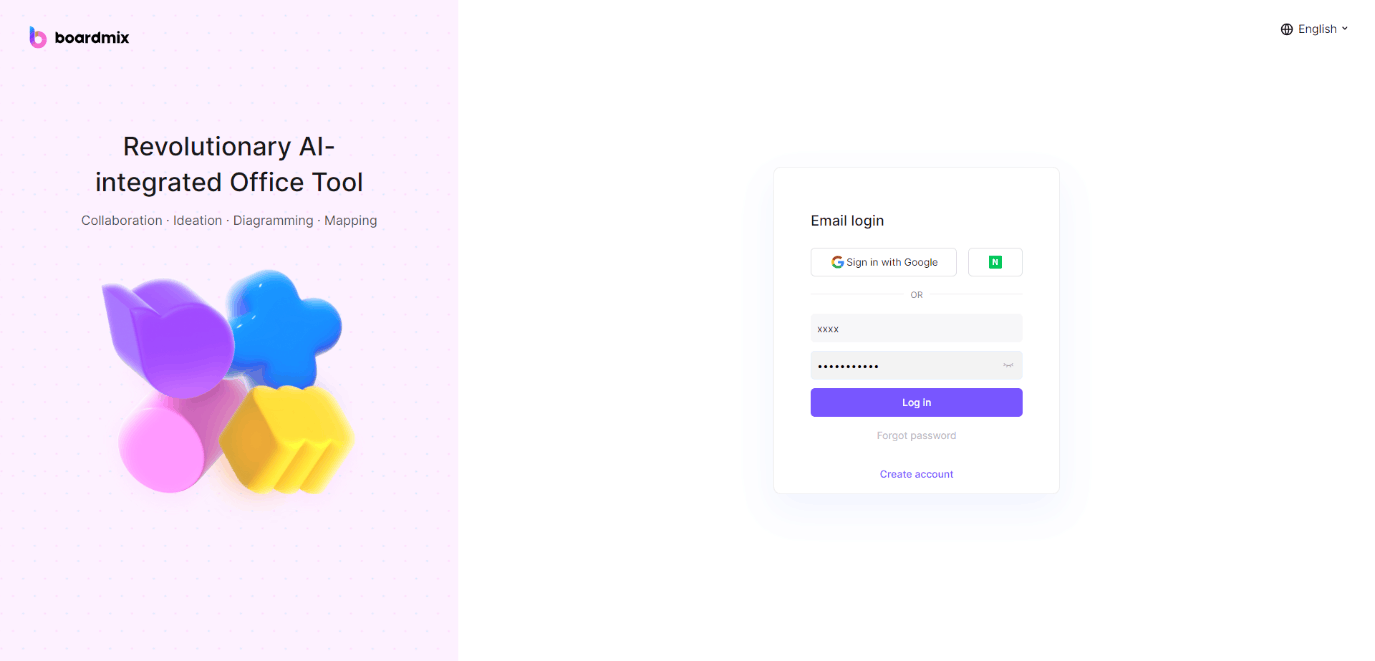 Step 2: Select a new template i.e., mind map, flowchart, or you can start a new board as shown below.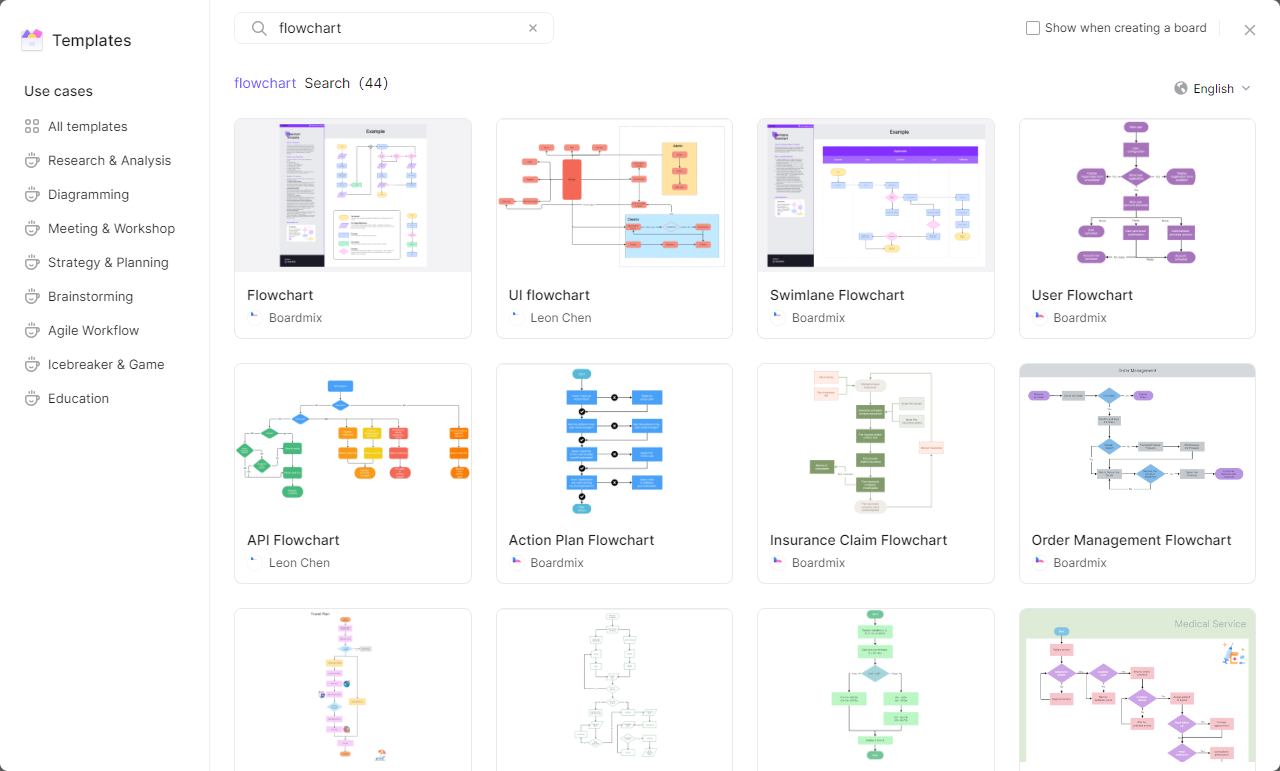 Step 3: Select the Shape icon on the left side of the screen. This will take you to the shape library where you will choose the shape that you want to use.
Step 4: Click on the shape of your choice. Then double-click on the spot where you want it to appear on your whiteboard. The shape appears with a toolbar that you can customize as desired.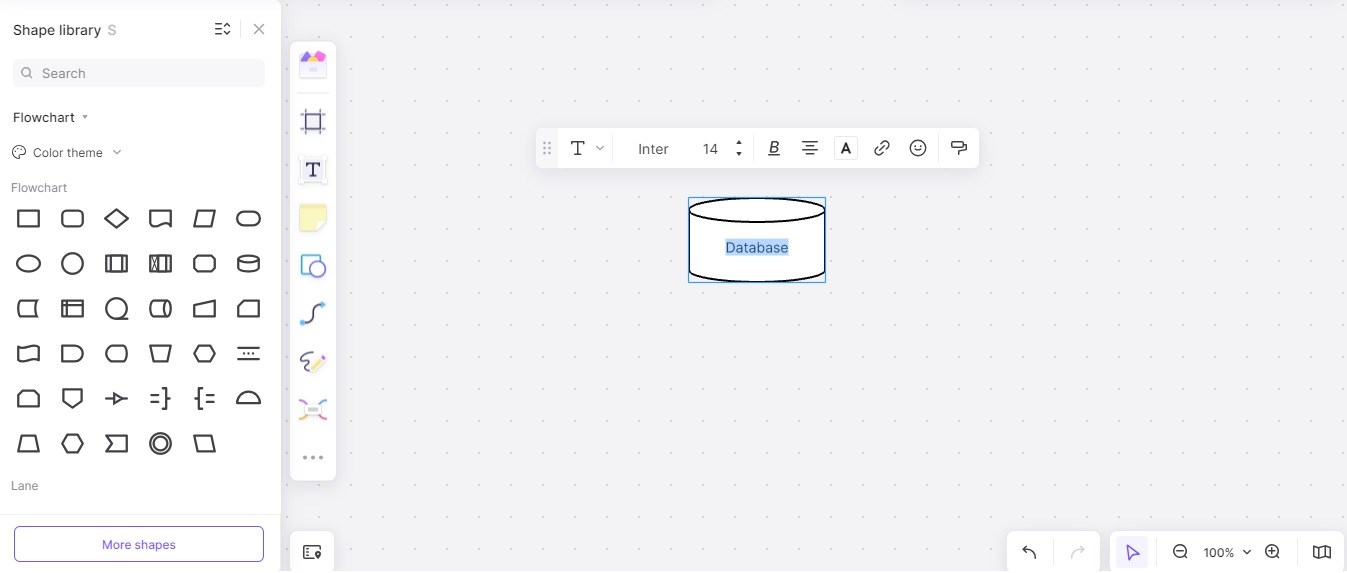 Step 5: Choose multiple shapes and connect them using lines and arrow connectors.