In the rapidly transforming world of business, the call for efficiency and productivity is loud and clear. Businesses have realized that a primary factor leading to optimal performance is robust, and that's what process mapping software helps a lot. 
In this in-depth exploration, we shall delve into the essentials of process mapping software, detailing what it is, why you need it, the key elements to look for when choosing software, and a list of top-performing tools in the market. Let's get started.
What Is Business Process Mapping
Business process mapping is a strategic tool utilized by organizations to visually represent their workflows. It provides a graphic illustration of how tasks and operations unfold within an organization from start to finish. At its heart, process mapping seeks to simplify complex procedures into easily understandable diagrams or flowcharts.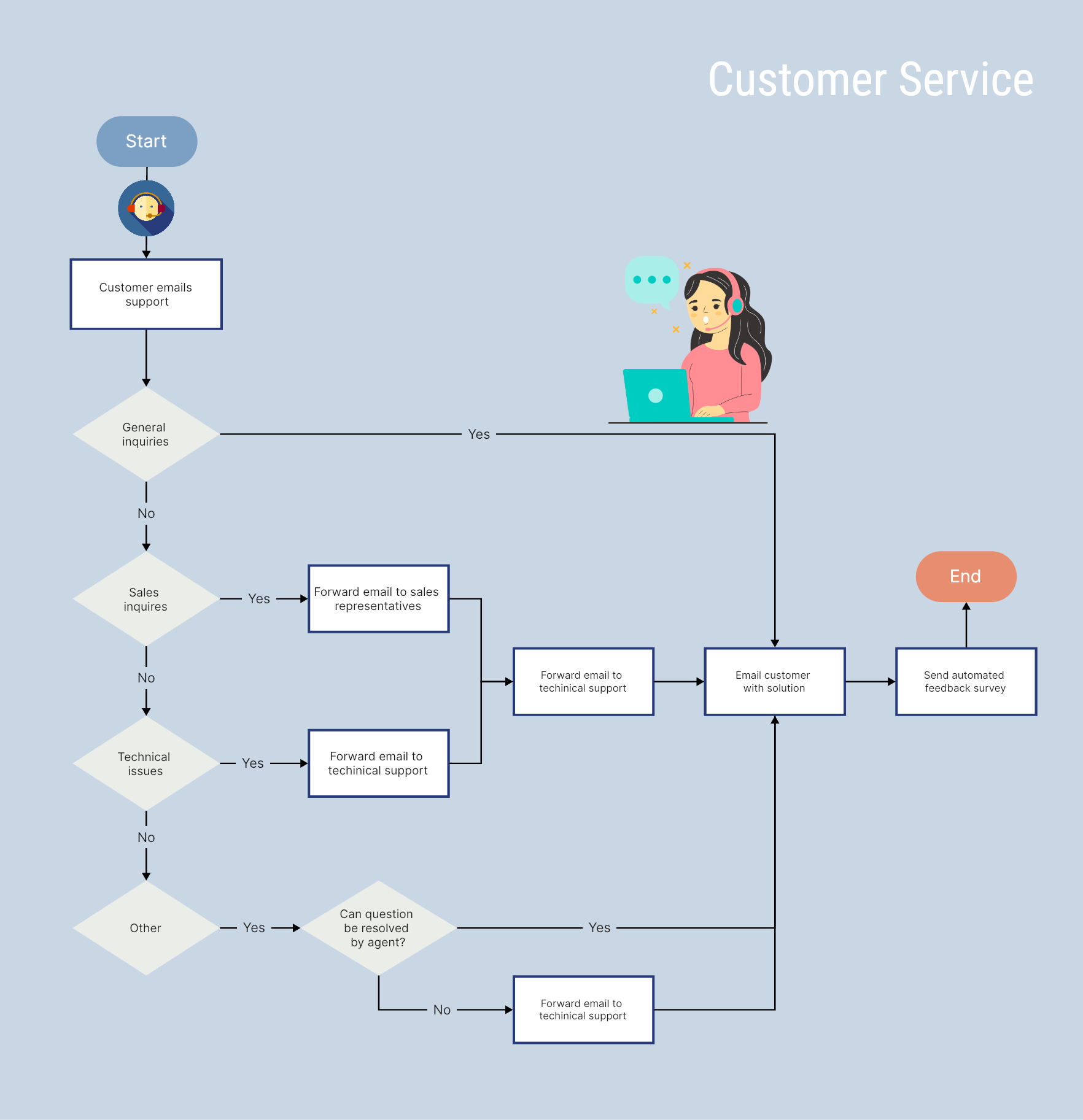 Process maps serve as valuable insights into how an organization functions, highlighting the relationships between different processes, identifying potential bottlenecks, redundancies, and opportunities for improvement. In essence, they serve as blueprints that facilitate better understanding and improved communication amongst team members and stakeholders.
Why Do You Need Process Mapping Software
The era of manually created process maps has passed. Digital transformation has paved the way for automated process mapping software. This cutting-edge technology brings multiple advantages to businesses.
Process mapping software greatly enhances efficiency. Manually charting processes can be time-consuming and error-prone; software eliminates these problems. It simplifies the task of creating, updating, and sharing process maps, thereby saving time and increasing productivity.
Process mapping software fosters greater collaboration amongst team members. With real-time editing features, teams can work together seamlessly, irrespective of their geographical locations. This results in more comprehensive and effective process maps.
Process mapping software supports data integration and analytics. By incorporating data from other sources (like ERP or CRM systems), it provides a more detailed and accurate representation of processes, aiding data-driven decision-making.
What to Look for in Process Mapping Software
When selecting business process mapping tools, certain crucial features must be considered:
Ease of Use: The software should be intuitive and user-friendly.
Collaborative Tools: Look for features that allow multiple users to edit and view maps simultaneously.
Integration Capabilities: It should easily integrate with other software tools your business uses.
Reporting and Analytics: The software should provide comprehensive reports and analytics based on process maps.
Customizability: It should offer customizable templates to cater to your business's specific needs.
A Comprehensive Review of Top 11 Business Process Mapping Tools
In the digital age, choosing the right business process mapping tool is paramount to achieving operational efficiency. Here, we provide an in-depth review of the top ten tools that have made a significant impact on the business process mapping landscape.
Boardmix
Boardmix is an exceptional business process mapping tool that is designed to streamline and optimize business operations. This tool stands out due to its user-friendly interface, robust functionality, and high level of customization.
Boardmix allows businesses to visualize, understand, and improve their processes through detailed flowcharts and diagrams. It provides a platform for teams to collaborate, share insights, and make data-driven decisions. With its advanced features like real-time updates, cloud-based access, and integration capabilities with other software, Boardmix ensures seamless process management.
Whether you're looking to identify bottlenecks, reduce inefficiencies or simply understand your business processes better, Boardmix serves as an invaluable tool. Its ability to break down complex processes into manageable steps makes it an excellent choice for businesses of all sizes and across various industries.
Miro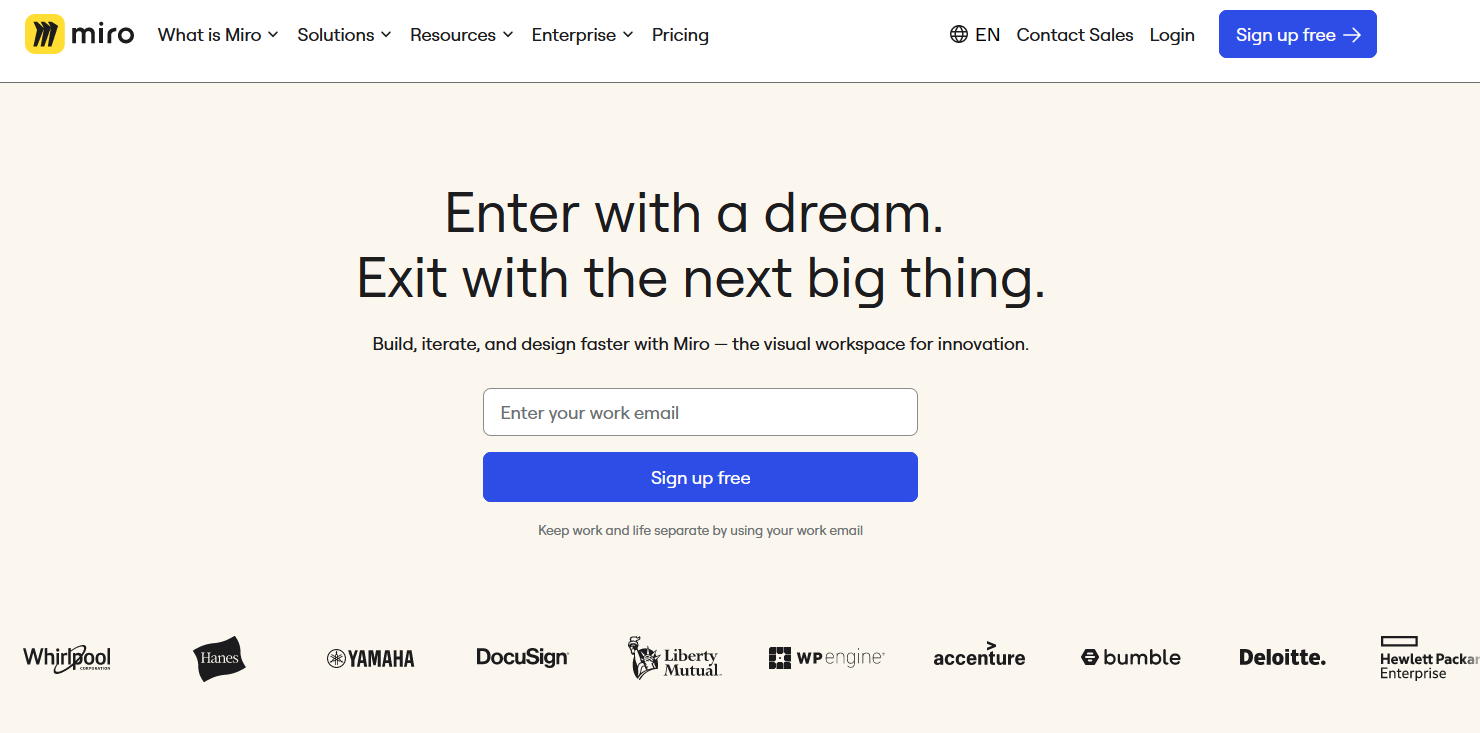 Miro is a robust online collaborative whiteboarding tool renowned for its user-friendly interface. Miro's rich set of features, including infinite canvas, numerous templates, sticky notes, and real-time collaboration, allows users to create comprehensive and visual process maps with ease. Its excellent integration with popular platforms such as Slack, Google Drive, and Dropbox enhances its appeal for teams working remotely.
Lucidchart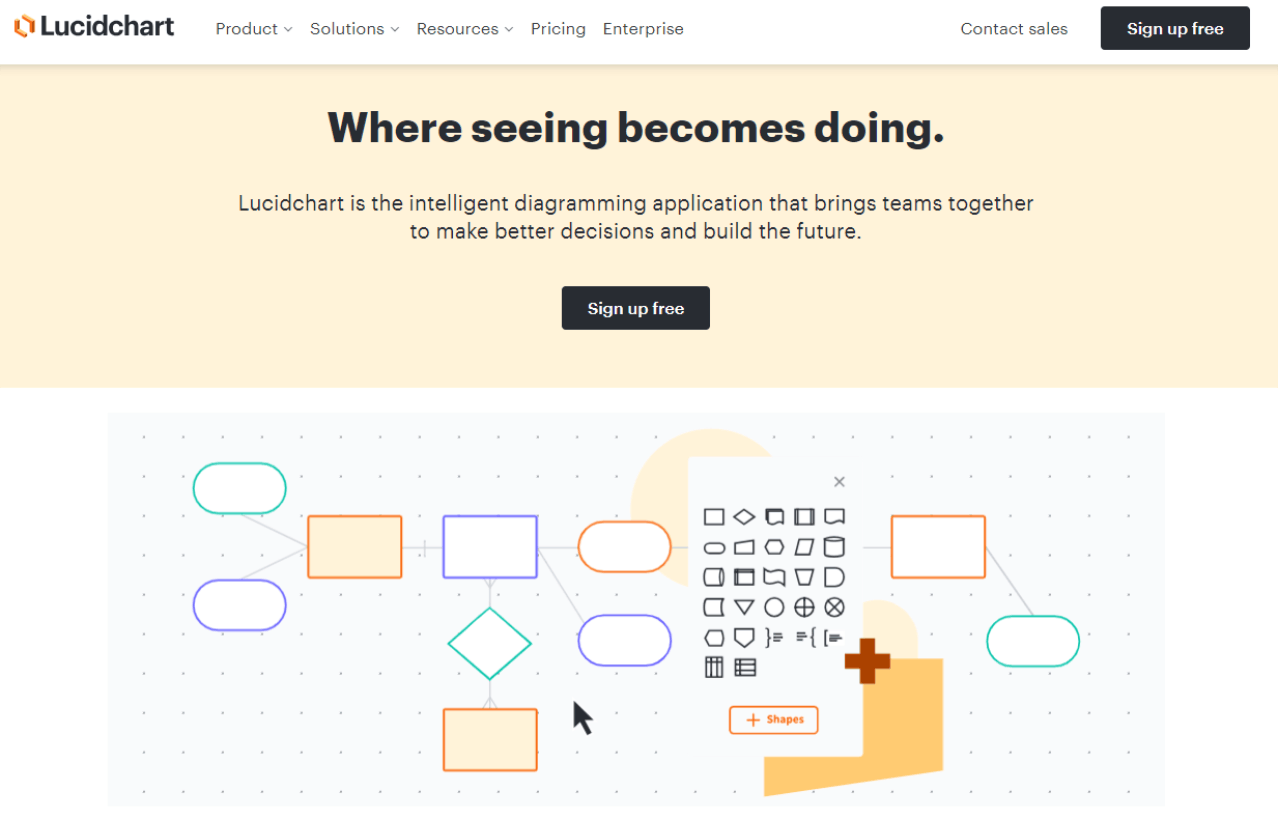 Lucidchart excels in providing a wide range of professionally designed templates that cater to multiple industries. Its drag-and-drop feature simplifies the process of creating sophisticated diagrams. Lucidchart supports collaborative work through its real-time editing and comments feature. Its integration with popular apps like G Suite, Microsoft Office, and Slack make it a well-rounded tool for process mapping.
Microsoft Visio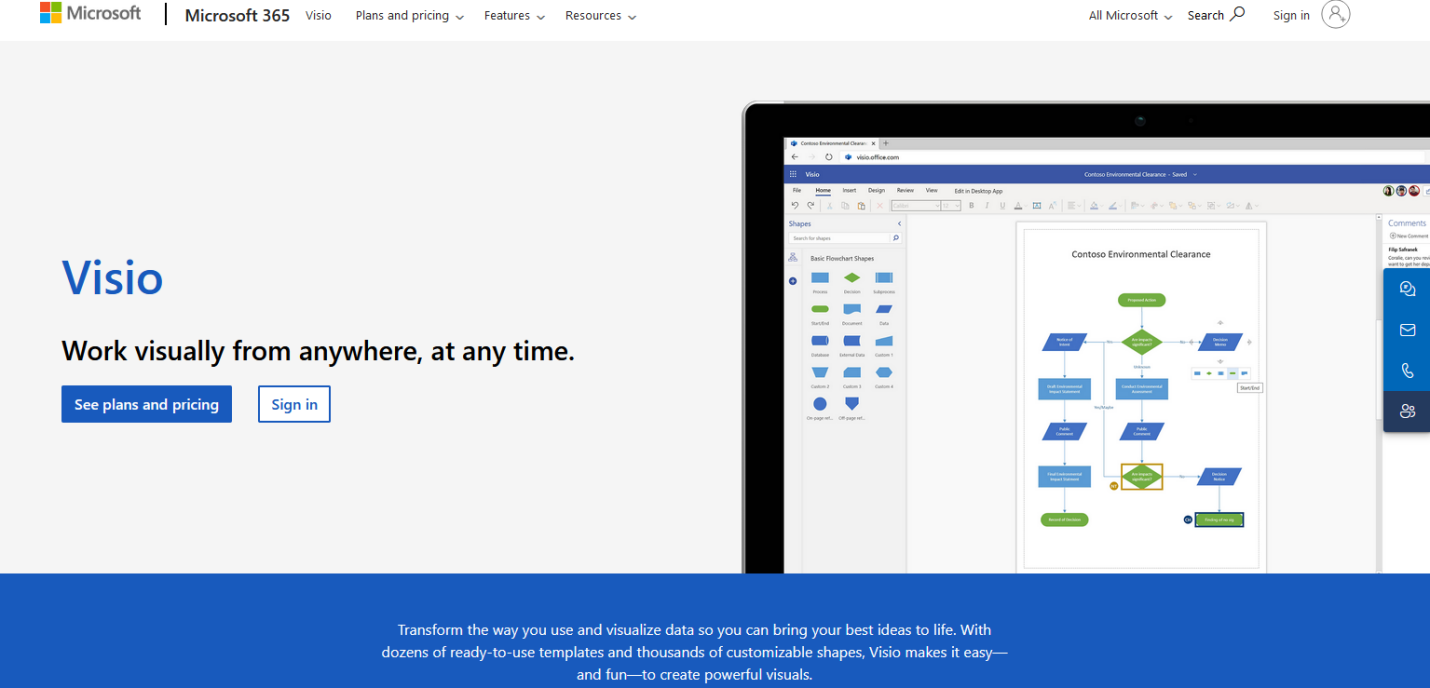 A product from the Microsoft Office suite, Visio offers a vast array of diagramming tools, making it suitable for complex process mapping needs. Its standout feature is its seamless integration with other Microsoft products, providing a familiar working environment for many users. Although it lacks real-time collaboration capabilities found in other tools, Visio's advanced diagramming features compensate for this shortcoming.
SmartDraw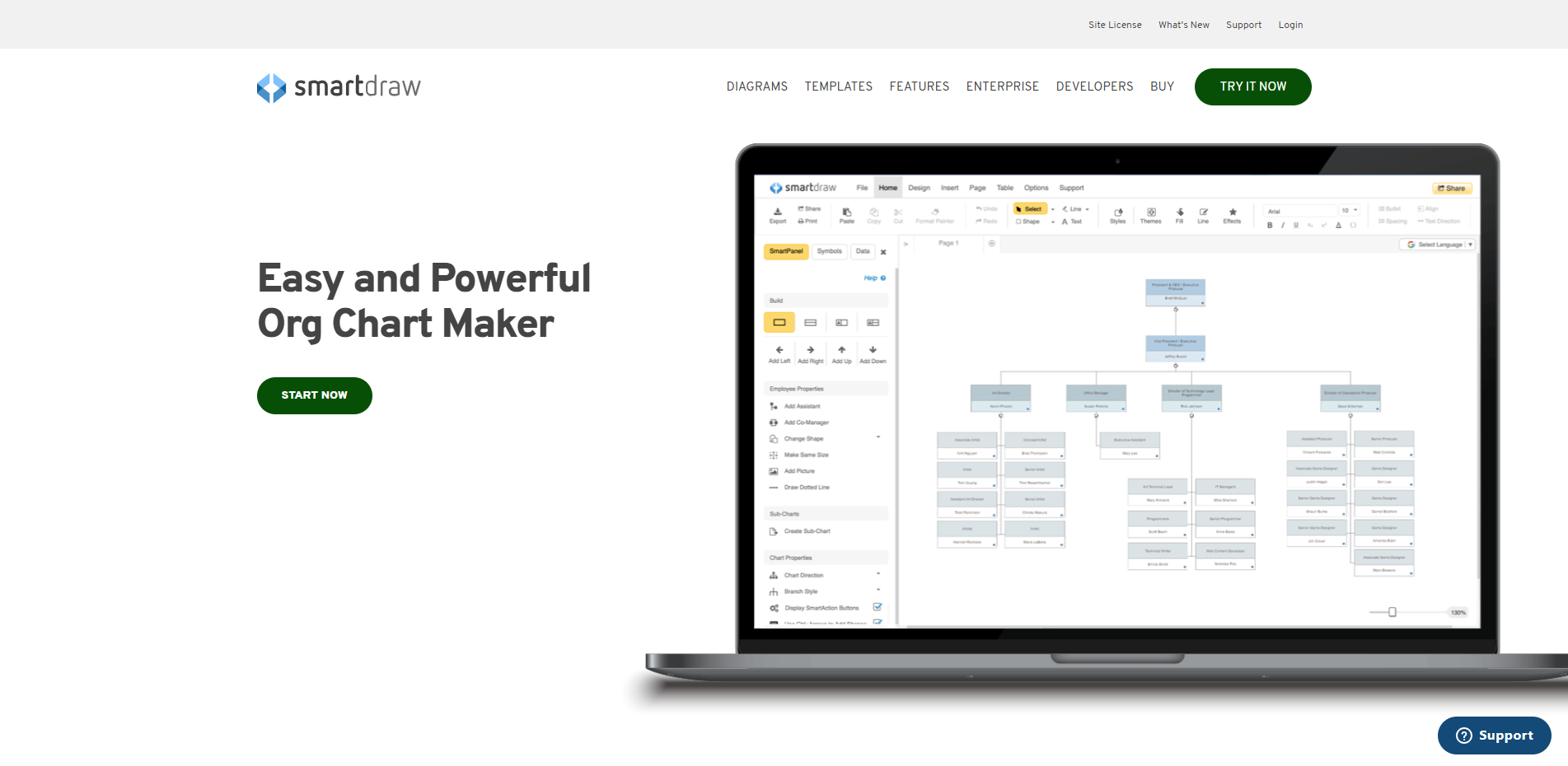 SmartDraw comes with an extensive collection of symbols and templates, making it easier to create detailed process maps. Its automation feature that adjusts and aligns shapes is a definite time-saver. While it may not be as advanced in collaborative capabilities as Boardmix or Miro, its compatibility with file formats like PDF and JPEG and integrations with platforms like Trello and Dropbox are commendable.
Creately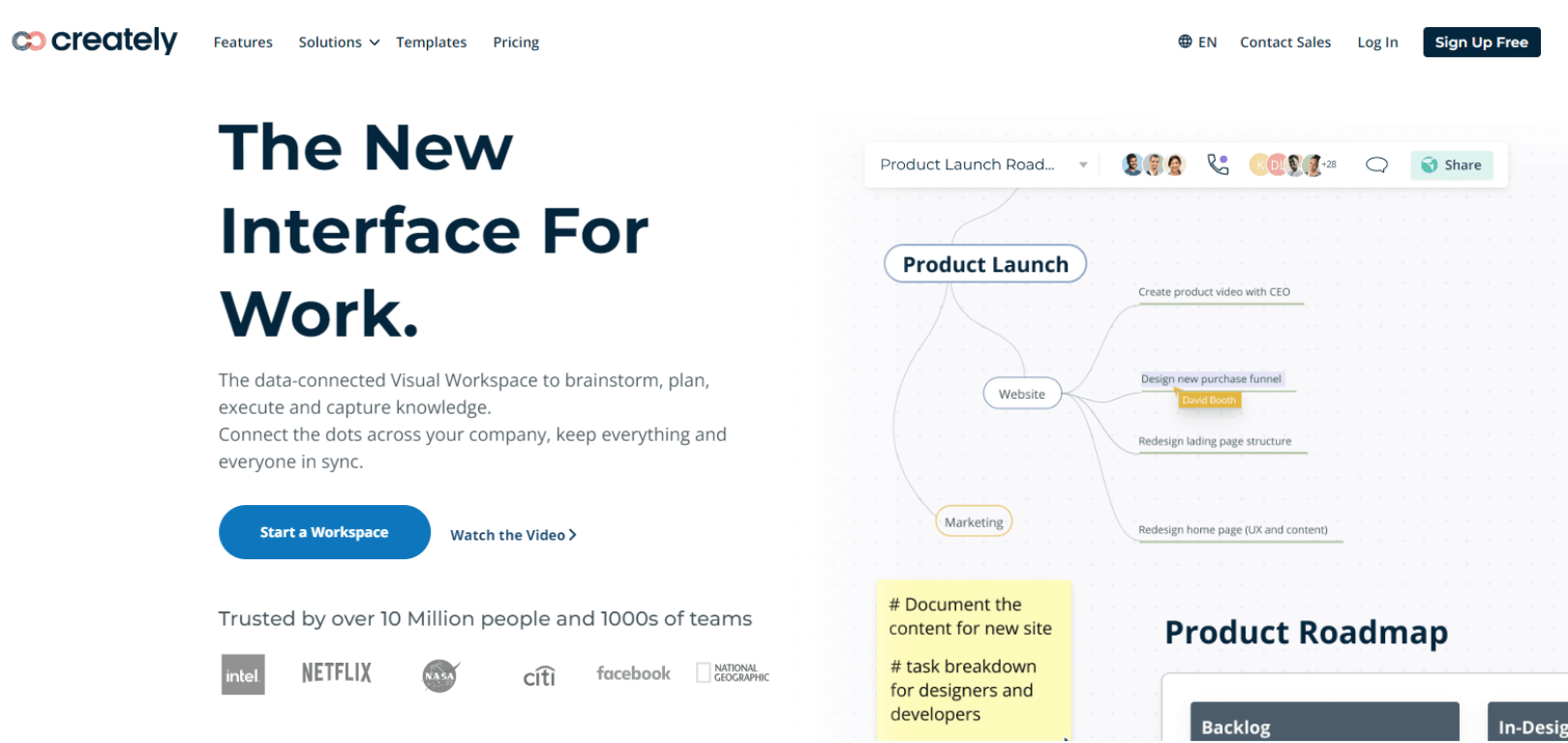 Known for its simplicity and ease-of-use, Creately allows users to create professional-looking diagrams quickly with its vast shape libraries and pre-drawn templates. It also supports real-time collaboration, making it ideal for team brainstorming sessions.
Draw.io

If you are seeking a basic tool for simple process maps, Draw.io is the one for you. While it may lack some advanced features, its simplicity and ease-of-use make it ideal for beginners. Being a free-to-use platform also adds to its popularity.
Gliffy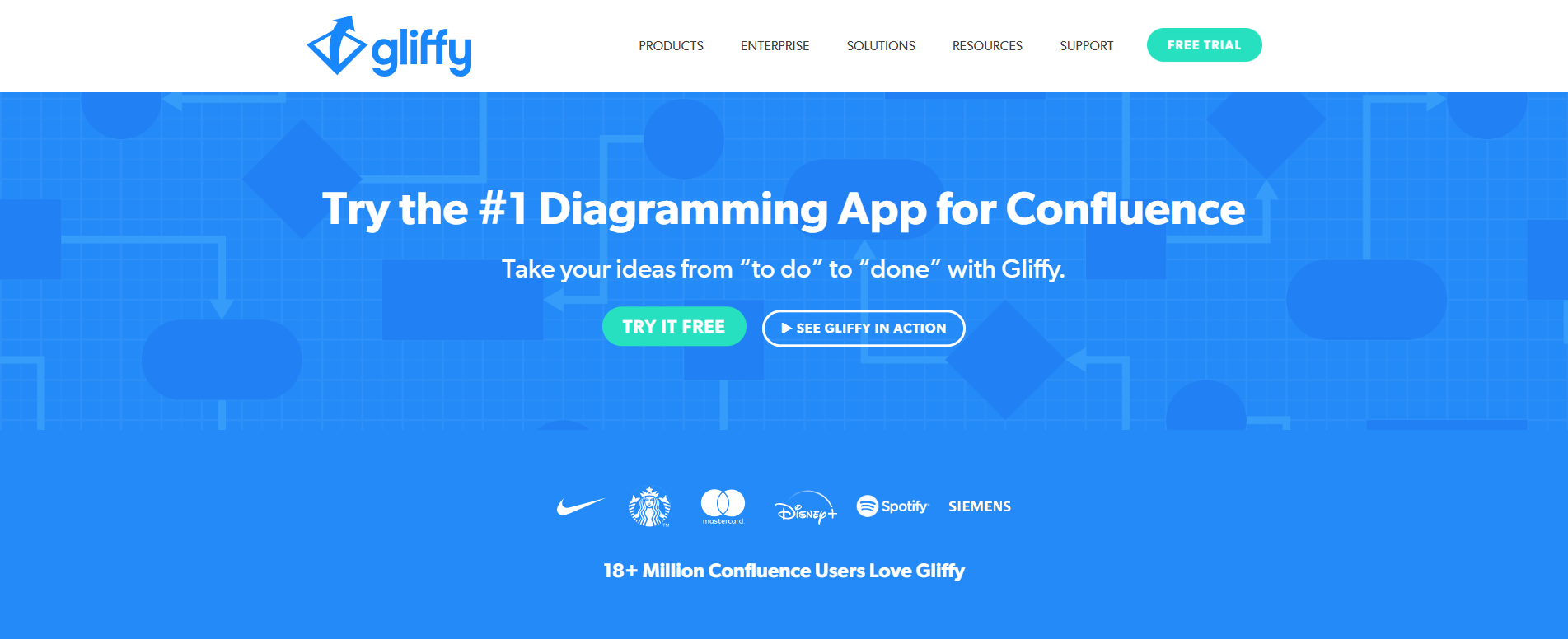 Gliffy offers an intuitive user interface and powerful diagramming capabilities. With a host of shapes and connectors at your disposal, creating detailed diagrams is simple with Gliffy. It also allows for collaboration, although its features in this regard are less advanced than some other tools on this list.
EdrawMax

EdrawMax shines with its vast range of design options and strong file compatibility (supporting formats like Visio, PDF, Word). With over 280 types of diagrams available, EdrawMax offers one of the most comprehensive solutions for process mapping.
Bizagi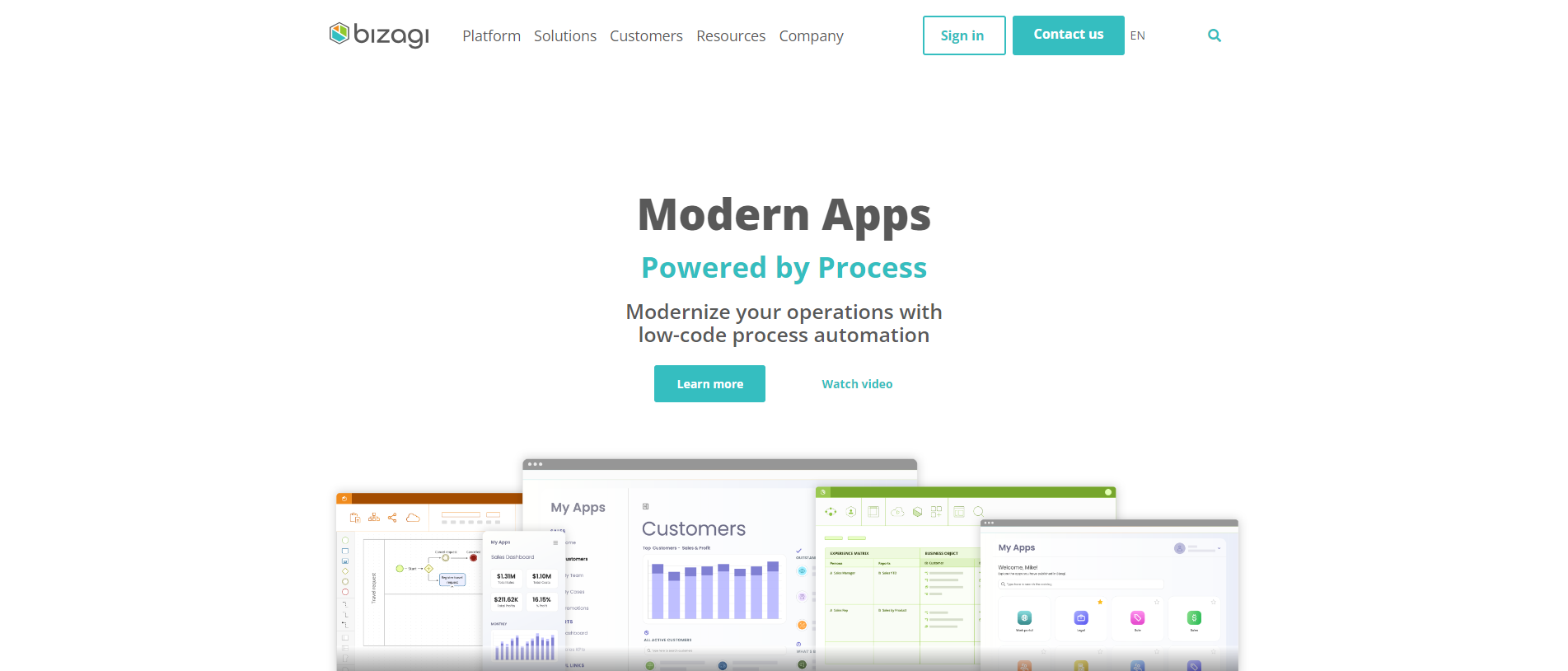 A BPM-focused tool, Bizagi comes with extensive modeling tools and a plethora of business-oriented templates. The ability to document, simulate, and publish processes sets Bizagi apart from many other tools.
Process Street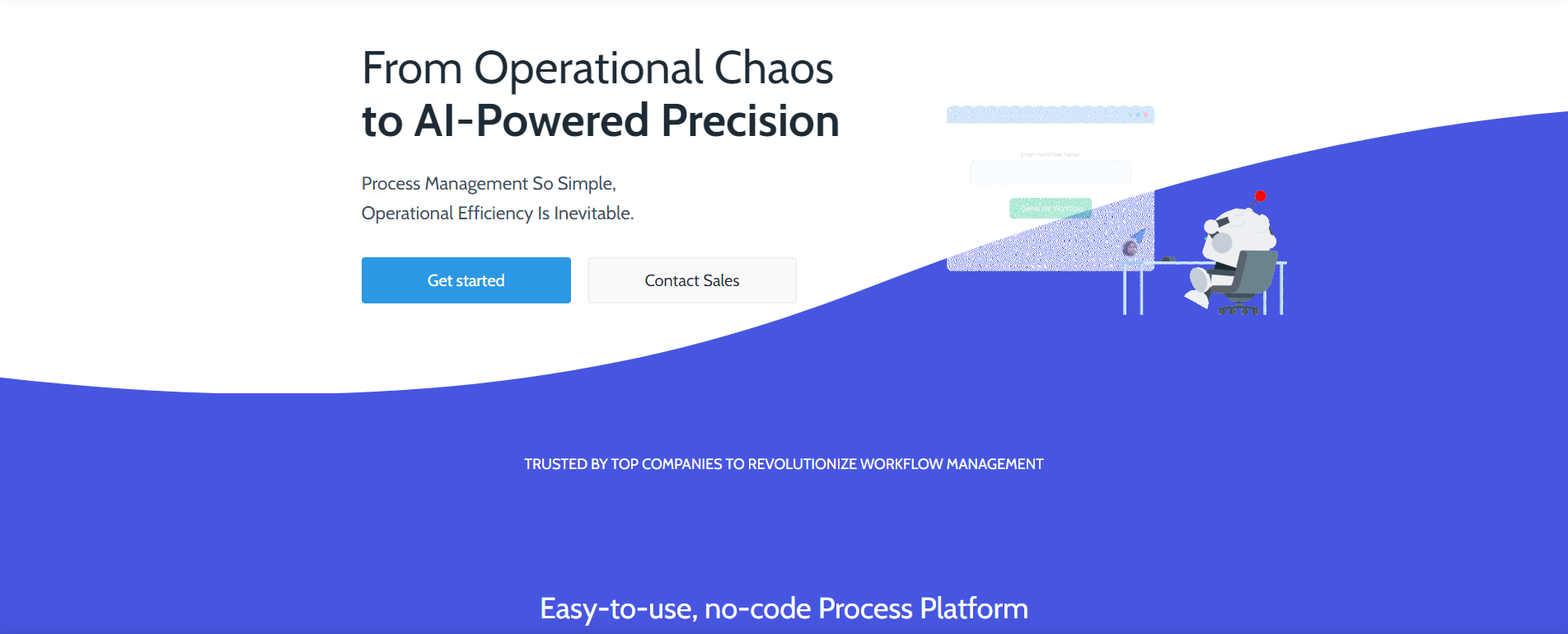 If you handle recurring processes, Process Street might be your best pick. Instead of the typical flowchart approach, it provides checklists for managing routine tasks, making it incredibly easy to track progress.
A Concise Comparison of 11 Business Process Mapping Tools
Here's a comparison table that reviews and contrasts the 11 popular business process mapping tools mentioned above.
| | | | | |
| --- | --- | --- | --- | --- |
| | Real-time Collaboration | Ease of Use | Integrations | Templates |
| Boardmix | Yes | High | Yes | Extensive |
| Miro | Yes | High | Yes | Extensive |
| Lucidchart | Yes | High | Yes | Extensive |
| Microsoft Visio | No | Moderate | Yes | Extensive |
| SmartDraw | No | High | Yes | Extensive |
| Creately | Yes | High | Limited | Extensive |
| Draw.io | Yes | High | Limited | Limited |
| Gliffy | Yes | High | Yes | Extensive |
| EdrawMax | No | High | Limited | Extensive |
| Bizagi | Yes | Moderate | Yes | Business-oriented |
| Process Street | Yes | High | Yes | Checklist-oriented |
Final Words
The choice of the right business process mapping tool depends on your specific needs and preferences. Each of these ten tools brings unique strengths to the table and is capable of boosting your business's efficiency and productivity when used effectively.
Among them, Boardmix is recommended as it can revolutionize your organizational workflows, boosting efficiency and productivity. Just try it out now!