In the fast-paced world of computer science, the importance of visual representations for complex processes cannot be understated. This is where Canva Flowchart Maker shines as an intuitive, easy-to-use tool for creating professional flowcharts. It combines a user-friendly interface with a rich library of templates and design elements to offer an outstanding flowchart creation experience.
In this article, you'll have a comprehensive understanding of Canva Flowcharts and its best alternative. Let's dive in!
Introduction to Canva Flowchart Maker
Canva's Flowchart Maker is a versatile online tool that allows anyone, regardless of design experience, to create attractive, informative flowcharts. This tool simplifies the process of creating a flowchart by offering a wide array of pre-designed templates that can be customized to meet specific needs.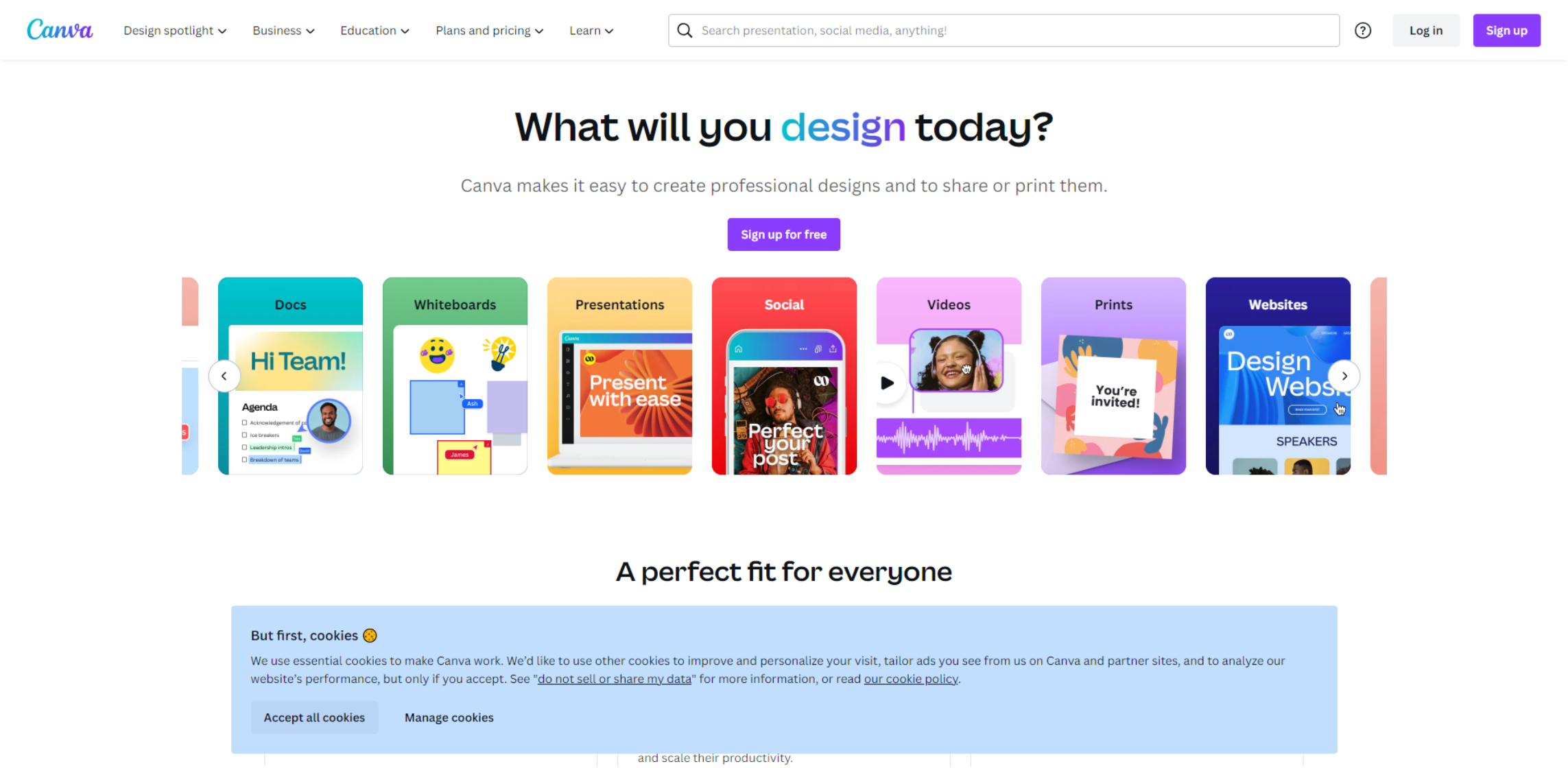 Key Features of Canva Flowchart Maker
The Canva Flowchart Maker stands out with its distinctive features:
Extensive Library:

 

Canva boasts a vast library of professional templates and graphic elements to choose from.
Customizability:

 

Users can tailor their charts with varying colors, fonts, shapes, and lines.
Collaboration:

 

Multiple users can collaborate on a single flowchart in real-time.
Drag-and-Drop Interface:

 

Canva's drag-and-drop interface makes it incredibly easy to build and customize your flowcharts.
Export Options:

 

Completed flowcharts can be exported in multiple formats such as PNG, PDF, or JPG.
Pros and Cons of Canva Flowcharts
As with any tool, there are both pros and cons associated with using Canva for creating flowcharts.
Pros
Easy to Use:

 

Canva's intuitive interface means that even those with no design experience can create stunning flowcharts.
Collaboration:

 

The collaboration feature enables teams to work together efficiently.
Highly Customizable:

 

The tool allows high levels of customization to fit any aesthetic or brand guideline.
Cons
Limited Free Version:

 

While Canva does offer a free version, some premium features are only available with a paid subscription.
Limited Complexity:

 

For extremely complex flowcharts, Canva may not have all the necessary features.
Pricing Plans of Canva Flowchart Maker
Canva provides three pricing tiers:
Free Plan:

 

This offers access to over 8,000 templates and limited storage.
Pro Plan:

 

Priced at $12.95 per month (or $119.40 per year), this offers access to over 420,000 templates, unlimited storage, and other premium features.
Enterprise Plan:

 

This plan is tailored for large organizations and priced at $30 per month per user, offering advanced collaboration and management tools.
In conclusion, Canva's Flowchart Maker is an accessible and comprehensive tool for creating visually pleasing flowcharts. Whether you're working individually or in a team, it offers features that cater to a wide range of requirements.
The Best Alternative to Canva Flowchart Maker - Boardmix
While Canva is a great tool, there's another software that deserves mention as a potent alternative - Boardmix. Known for its streamlined interface and specialized capabilities, Boardmix has cemented its position as an excellent flowchart creation tool.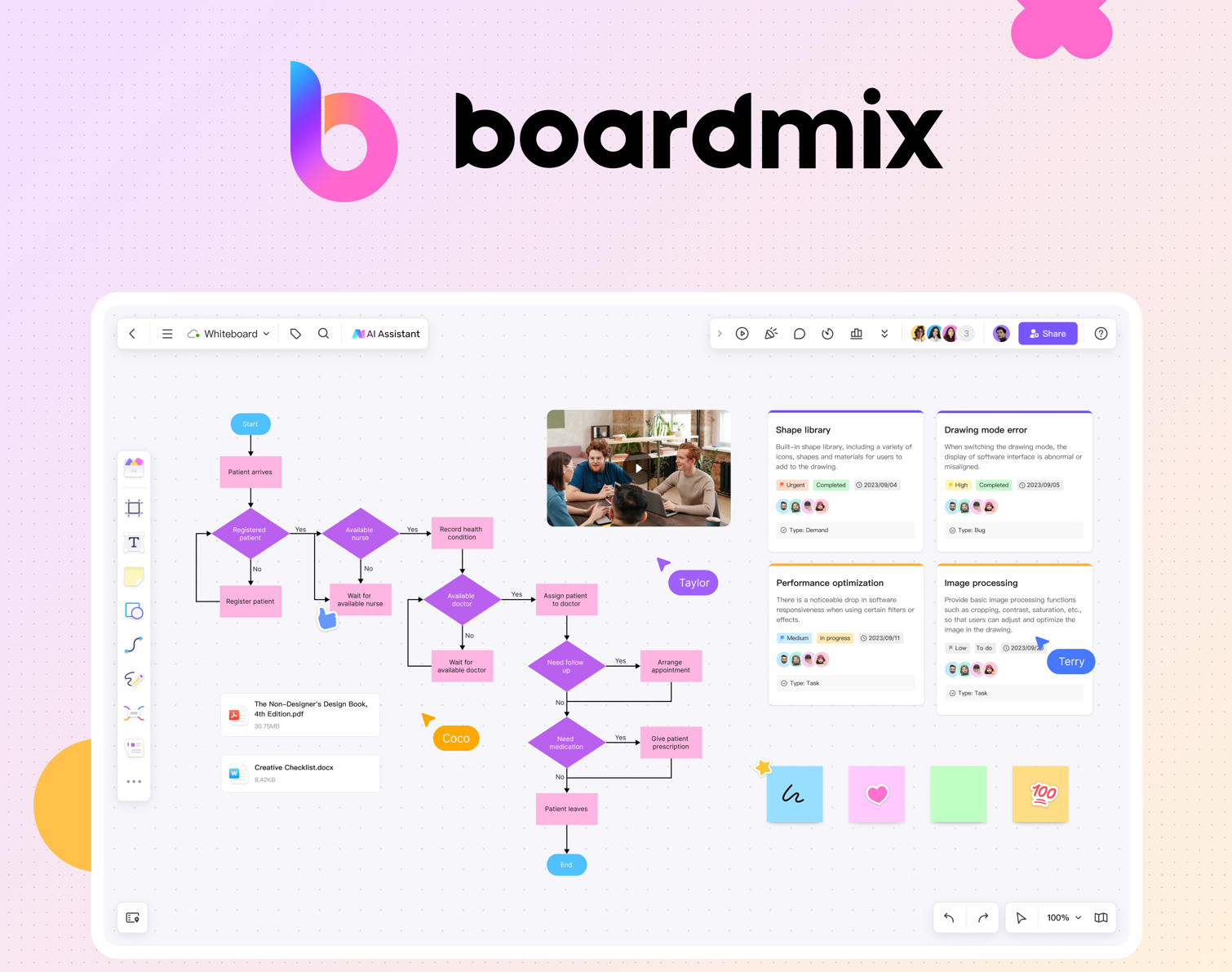 Boardmix focuses specifically on creating diagrams and charts, giving it an edge in the realm of detailed and complex flowchart creation. Its specialized features include a vast library of shapes, arrows, and connector tools. Additionally, it offers pre-made flowchart templates and an intelligent formatting engine for hassle-free diagramming.
Canva Flowchart Maker Vs. Boardmix
Let's compare these two fantastic tools:
Specialization: While Canva is a general design tool with flowchart capabilities, Boardmix specializes in creating charts and diagrams, which can make it more suitable for detailed flowcharts.
Customizability: Both offer high levels of customization with a wide range of symbols, colors, fonts, and more. However, Boardmix may provide more precision controls due to its specialization.
User Interface: Canva's interface is very user-friendly and intuitive, while Boardmix offers a more structured interface designed for diagramming.
Collaboration: Both Canva and Boardmix support real-time collaboration and allow multiple users to work together on a single project.
Pricing: Both Canva and Boardmix offer free and paid plans, whereas Boardmix provides a much cheaper pricing plans with more professional diagramming features.
To summarize, while Canva's Flowchart Maker is an excellent tool for general users who need to create attractive flowcharts quickly and efficiently, Boardmix might be the superior choice for users needing to create complex or highly customized flowcharts due to its specific focus on diagramming. And if you are seeking a more cost-effective option, Boardmix is the best choice for you. Just give it a try right now!