Businesses evolve all the time because of the changes internally and externally. However, change management can be complicated. It requires a clear plan and path that leads to a successful transformation. That's why change management tools can be handy in this case. This article will explore the top 10 change management tools to make the process easier. Keep reading.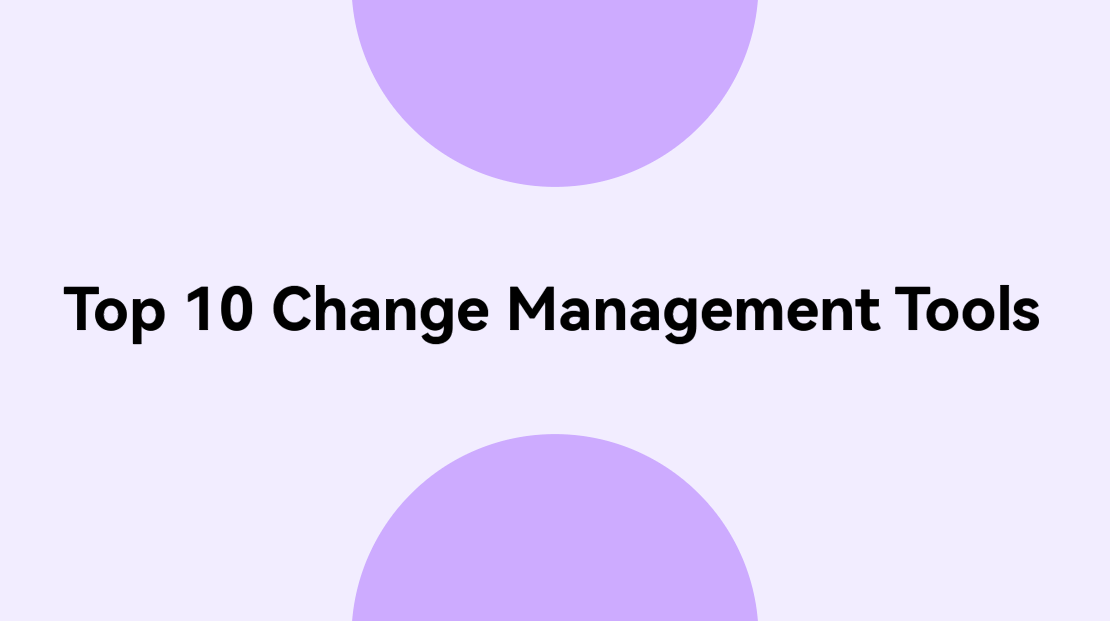 What Are Change Management Tools
Change management tools are specialized systems to software that help organizations manage change effectively. They help in navigating changes within organizational processes and technologies. Change management software also aids in streaming the change management process to ensure smooth transitions. Since every organization is different, using a change management tool will minimize disruptions during the entire process.
Why Do You Need Change Management Tools
Change management tools are necessary for guiding the transformation process. They typically include features such as planning and change request tracking to ensure the goal is being met. Organizations that use change management software also benefit from the smooth implementation of changes.
What to Look for in Change Management Software
Before choosing a change management tool, you need it to fit into your organization. Good change management software helps to create some structure for transformational change. Whether you are looking for IT change management or organizational transformation, you'll need a combination of these key features:
Intuitive User Interface (UI): The UI should be easy to learn for quick adoption into the organization.
Integration with Other Tools: The tool should have integration capabilities with other tools like customer relationship management.
Process Mapping Tool: The software gives a clear picture of the current status and where you are headed.
Timeline: You need a clear outline of important milestones, tasks, and any dependencies that may cause bottlenecks.
Clear Structure: The structure needs to clarify the roles and responsibilities of all stakeholders.
Clear Communication Strategy: The modes of communication and collaboration need to outline key messages and delivery.
Clear Metrics: Ways to measure success, such as key performance indicators (KIPs) and Objective and Key Results (OKRs).
Top 10 Change Management Tools
There are many change management tools that you can choose to use with your organization. Let's narrow down the list to the top 10:
Boardmix is an online collaborative whiteboard for teams. It integrates various tools that can be used for change management.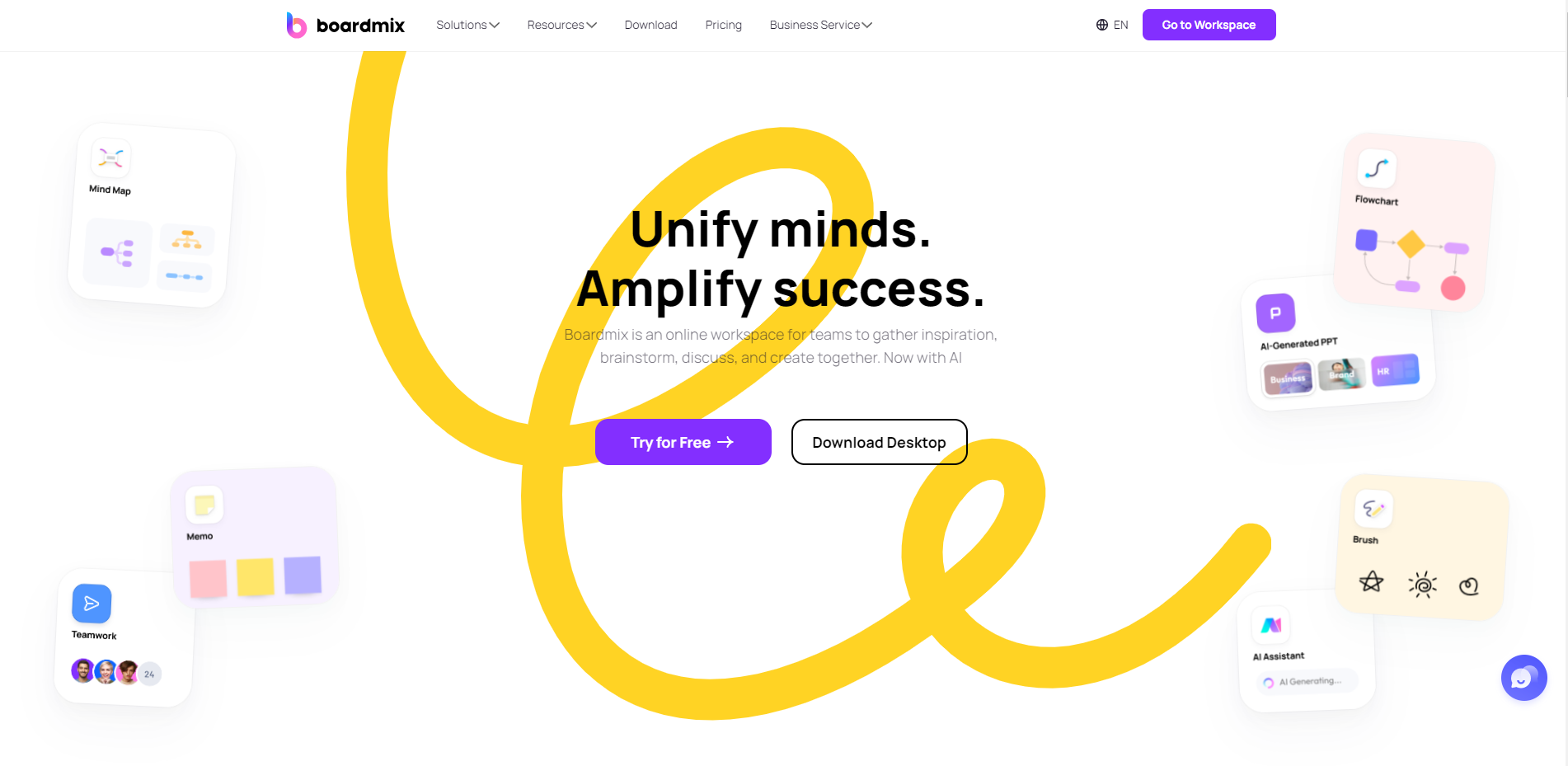 Key Features
Visual Boards: Create visual boards that map out change initiatives, identify stakeholders, and track progress.
Real-Time Collaboration: Multiple users work on the same board at the same time, allowing change initiatives to be achieved remotely or across different time zones.
Task Management: Features such as due dates, assignments, and priority levels help teams to stay organized and on track.
Reporting And Analytics: Teams are able to track their progress with analytics and identify areas that need improvements.
Pros and Cons
Pros
User-friendly platform that is easy to learn and use.
Versatile platform with a variety of change management tools.
Relatively affordable compared to other platforms.
Scalable tool to manage change initiatives of all sizes.
Cons
Limited features compared to other complex change management tools.
Pricing
Individual Pricing
Free Plan
Monthly Plan: US$5.9/mo.
Annual Plan: US$ 4.9/mo. charged annually
3-Year Plan: US$ 2.9/mo. charged every three years
Team Pricing
Free Plan
Monthly Plan: US$9.9/mo.
Annual Plan: US$ 6.9/mo. charged annually
3-Year Plan: US$ 3.9/mo. charged every three years
Intended Users
Boardmix is ideal for both beginners and experienced change management professionals.
ChangeGear
ChangeGear is an AI (artificial intelligence) platform for change management. The platform uses a machine-learning engine fed with historical data to recommend solutions for decision-making.
Key Features
A central repository for storing all the changes made across the business by the DevOps team.
Workflow automation that minimizes risk and streamlines change.
Multiple user views depending on unique needs.
Change management tools that make auditing and compliance reporting easy.
A self-service portal for businesses to deal with service request.
Pros and Cons
Pros
Primarily focused on industries with heavy compliance regulations.
Reduces the time to complete audit reporting.
Automates collection of critical risk documentation and change record history.
Reduces risk by creating a central repository of all changes across the enterprise.
Cons
Some users complain lack of enough training support when learning to use the system.
The backend configuration is not that user-friendly.
Pricing
All Plans: Custom pricing
Intended Users
Users in industries with heavy compliance regulations.
Wrike
Wrike is a great change management tool for small and large teams. The tools aid in collaboration, allowing teams to exceed their goals during transition periods.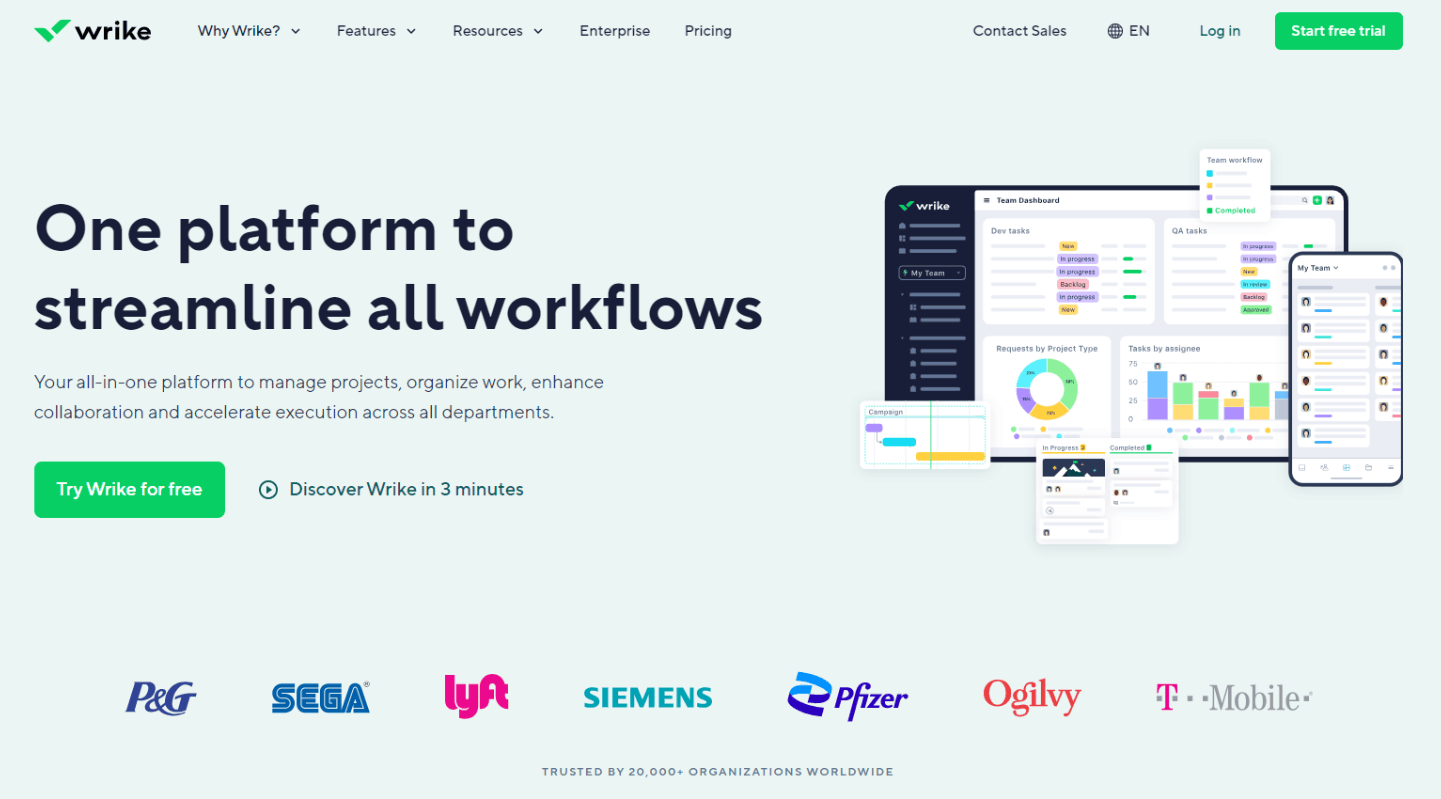 Key Features
Real-time collaboration with your entire team.
Change tracking tools including real-time notifications, live editing, dynamic reports, and more.
Change leaders can drill down to individual tasks for progress and zoom out for a holistic view of the project on the same platform.
Ability to systematic adjustments within the platform instead of switching between different tools.
Pros and Cons
Pros
Allows real-time collaboration and tracking of change management.
A wide choice of flexible project templates and a powerful profiting tool.
A single digital information hub for drilling down to individual tasks or getting a holistic view of the project.
Quick and easy navigation between dashboards, reports, calendars, notifications, and messages.
Cons
Some users have complained of difficulties tracking down files and subtasks.
Lacks a note-taking tool and notifications are often delayed.
Pricing
Free: $0 for teams getting started
Team: $9.80/mo. for growing teams
Business: $24.80/mo. for all teams across an organization
Enterprise: Custom pricing for larger teams
Pinnacle: Custom pricing for complex work needs
Intended Users
Wrike works best for small and large change management teams.
Viima
Viima is a great tool to get you started with change management. The tools come with basic and mid-range features to give users familiarity with organizational changes.
Key Features
A free tool that allows users to gather ideas from stakeholders.
An all-in-one innovation platform to refine ideas together with the team.
Allow users to analyze the innovation process.
Pros and Cons
Pros
A free change management tool for gathering ideas from various stakeholders.
A user-friendly platform for prioritizing ideas and picking the right ones to progress.
Easy to set up and use from both user and admin perspective.
Cons
Some features like the drag-and-drop functionality are basic and need to be developed further.
Pricing
Free: $0/mo. for teams getting started
Basic: $39/mo. for startups and individual teams
Pro: $399/mo. offering everything a unit or SME needs in change management
Unlimited: Customer pricing with unlimited features
Intended Users
Viima offers innovative solutions for small companies with limited financial resources.
Whatfix
The Whatfix platform is specially designed to help teams prime their organizations for the seamless adoption of new software. It allows you to analyze and automate the process by providing detailed guidance for each application.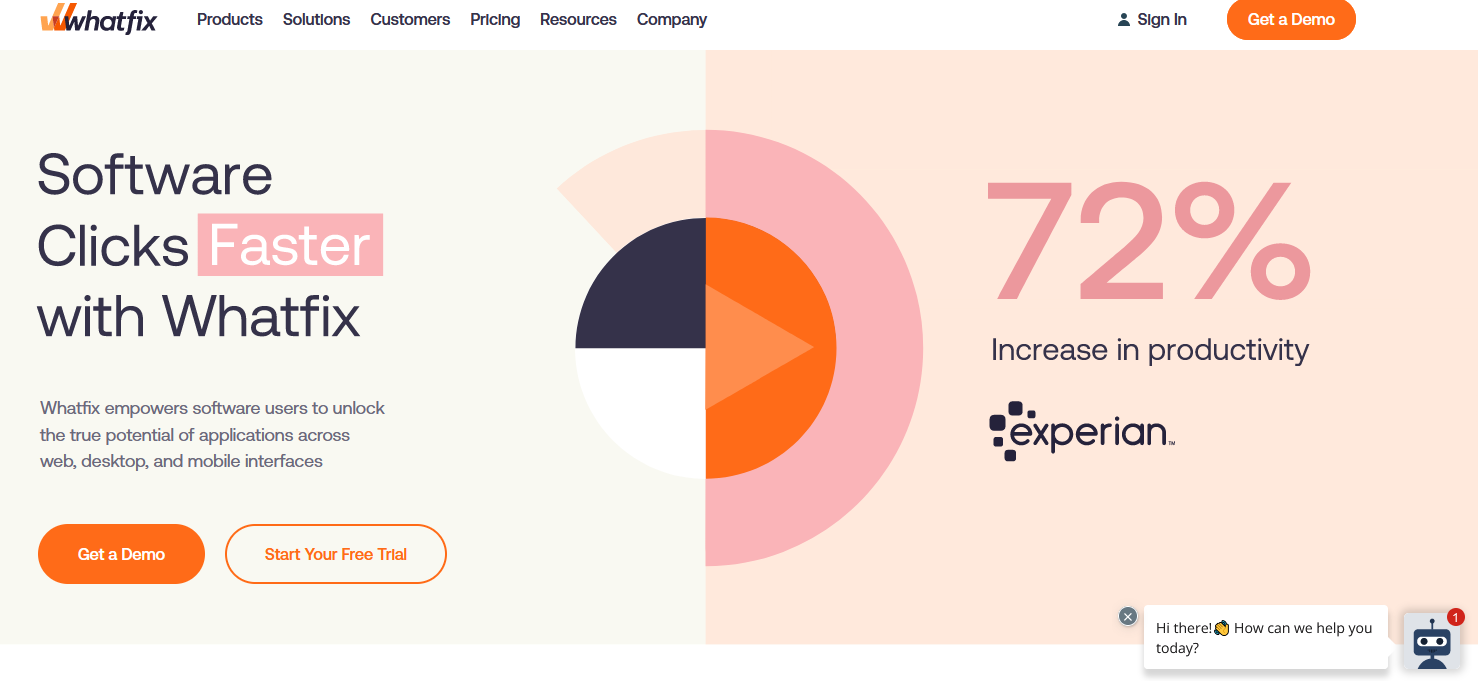 Key Features
An intuitive platform for higher software engagement based on their application needs and behavioral data.
Offers customized, interactive guides, real-time nudges, and contextual support for team members.
Can be integrated across all user touch-points with ease inside any platform across web and desktop.
Integration with other collaboration tools like Freshdesk and Moodle.
Pros and Cons
Pros
Offers smarter in-app training that increases the effectiveness of employees using the platform.
Added support with self-serving widgets that add self-service capabilities to users.
Quick and easy creation of documentation with interactive guides.
Multilingual support for users across geographies.
Cons
Sometimes the platform becomes buggy, affecting the team's productivity.
It is not always easy to make content work and appear correctly on the platform.
Pricing
Custom pricing across all plans
Intended Users
Whatfix is an ideal change management tool for adopting new software in an organization.
The Change Shop
The Change Shop is a unique change management platform. The site claims to be the most usable platform for change management tools. Let's see how they stand out.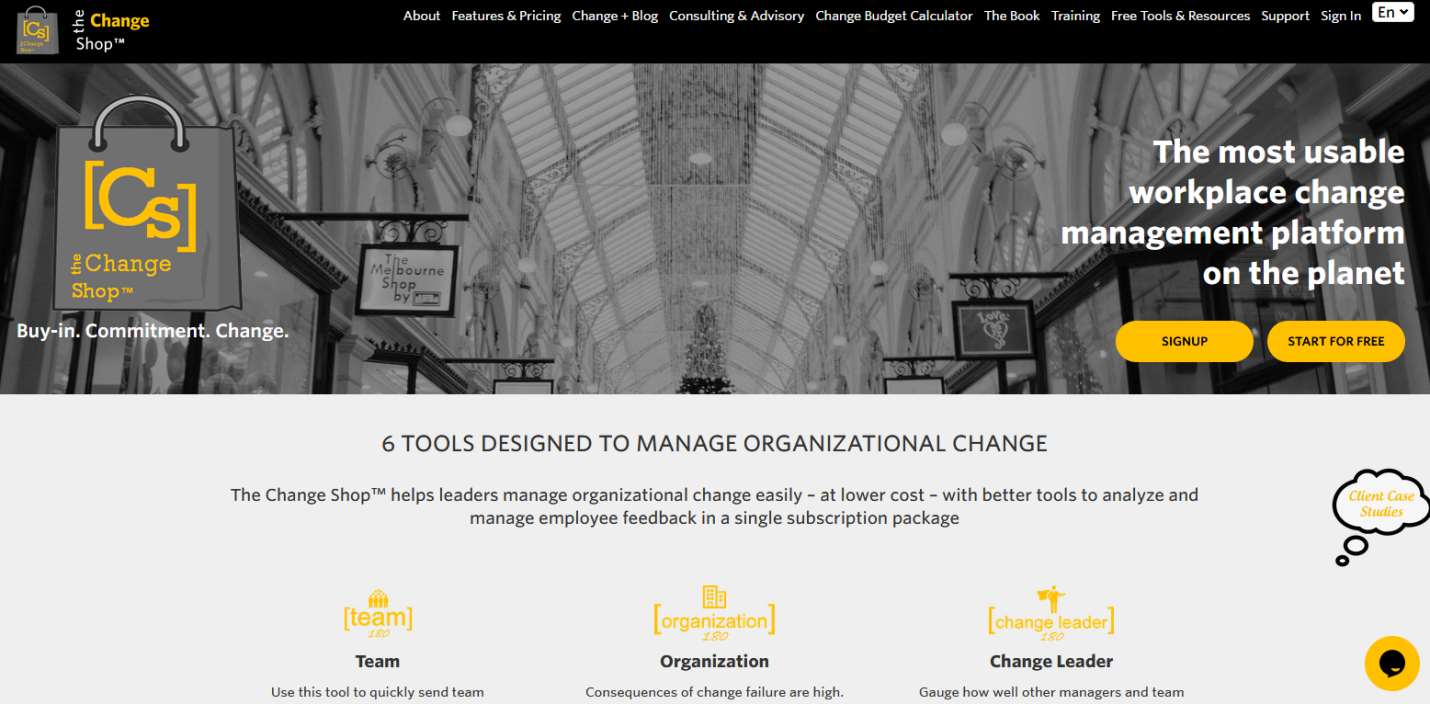 Key Features
An organization tool for gauging if a business is ready for change.
A change simulator that aids the team in running different scenarios and assessing possible risks.
A team tool that facilitates feedback across teams.
A change commitment dashboard with an overview of the change management process.
Ability of the change leader to gather feedback from managers about the change.
A personal tool to rate change progress.
Pros and Cons
Pros
Gauges business readiness for change and provides best practices for change management.
Real-time monitoring to stay on track and meet set goals.
Allows teams to quickly map out and track processes during change.
Analytics tools provide visibility in areas that require improvements.
Cons
Limited integrations with other systems.
Relatively high cost.
Pricing
Change Leader: $0/mo. for 2,500 or fewer team members
Enterprise: $180/mo. for 2,500 – 10,000 team members
Large Enterprise: Custom Pricing for 10,000+ team members
Intended Users
The Change Shop is ideal for change management leaders and big teams. 
ClickUp
ClickUp provides project management tools in one platform. It supports various aspects of a business, including change management.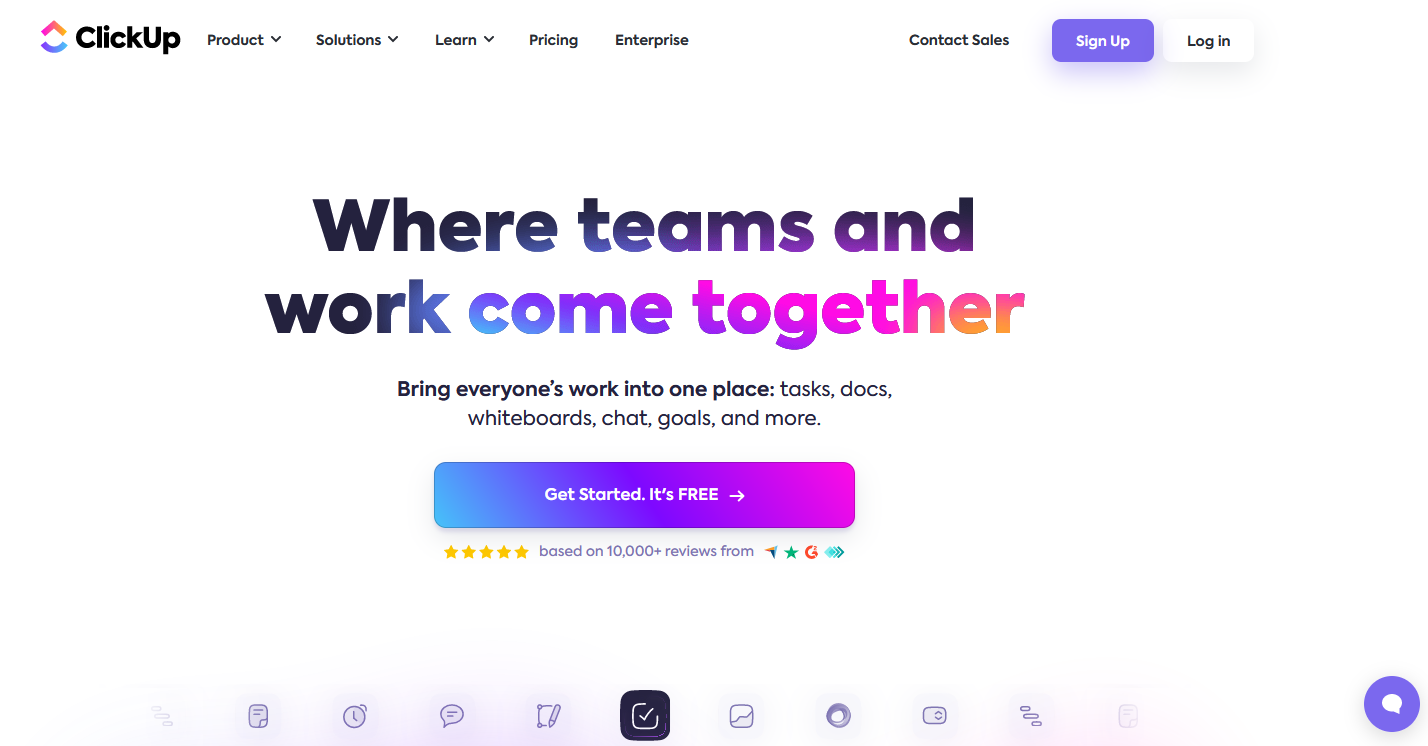 Key Features
A change management plan with time-tracking and different view types for change planning.
A variety of change management templates to choose from, including checklists and Gantt charts.
Mind Maps that facilitate clear visualization of the change process.
Leaders can manage the IT team and IT infrastructure to keep the project moving forward.
A high-level dashboard for viewing what's happening with the change process.
Pros and Cons
Pros
Easily identifies priorities in change management and any dependencies that might need intervention.
Truly inspired design and lighter for multiple projects.
Ease and convenience in task prioritization.
Cons
Sometimes the response time of the system can be slow.
There's a learning curve with all the features available.
Pricing
Free Forever: $0/mo., best for personal use
Unlimited: $7/mo., best for small teams
Business: $12/mo., best for mid-sized teams
Enterprise: Custom pricing, best for many larger teams
Intended Users
All kinds of users, including small and big teams.
Howspace
Howspace is a great tool that helps teams collaborate on various projects. The tool supports change management processes with a backing from AI functionality.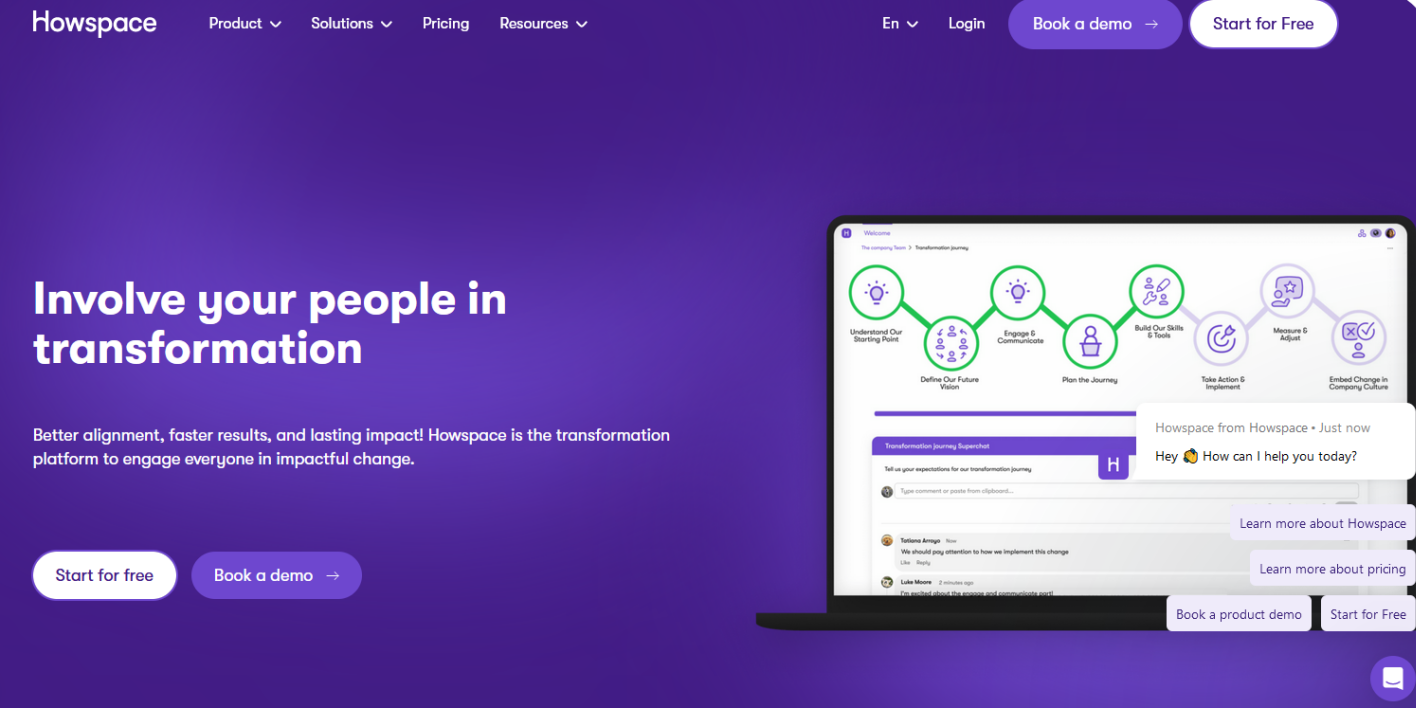 Key Features
A workspace with input from various stakeholders before starting the change management process.
A variety of templates for processes like brainstorming and managing workflow.
Super chat feature that allows all participants to collaborate on ideas.
Pros and Cons
Pros
All stakeholder ideas are centralized, allowing everyone to follow through progress.
Integrates with other tools like Zapier and Miro whiteboards.
Cons
No catalog of templates, which can be confusing for new users.
The virtual meeting tool is not fully developed.
Pricing
Free forever: Limited to 20 users and 3 workspaces
Basic: $13/mo./user, unlimited workspaces
Team: $400/mo., 50 users
Business: $700/mo., 100 users
Intended Users
Howspace works best with larger teams and dedicated digital facilitation experts.
WalkMe
WalkMe is another great change management tool. It is designed to manage change for customers and organizational teams by guiding through specific business workflows.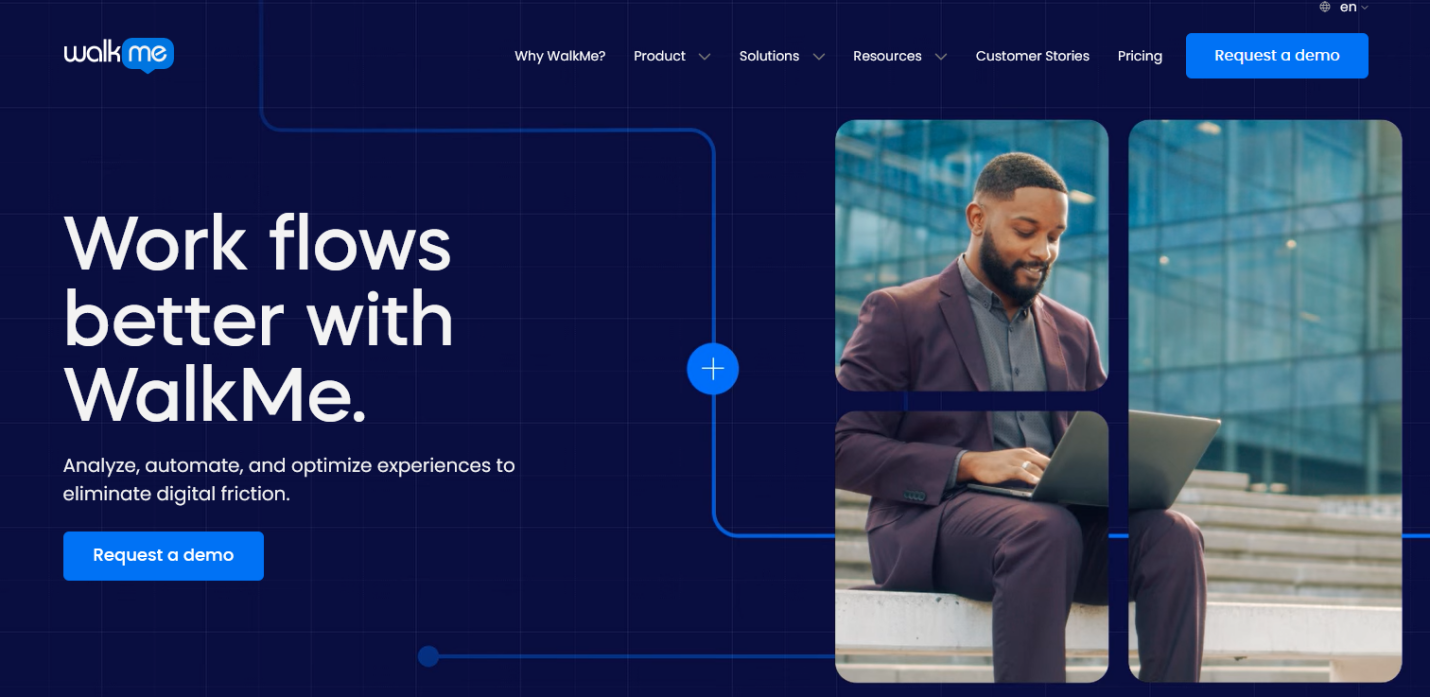 Key Features
A self-paced and clear onboarding list that makes onboarding easy.
Encourage desired behaviors and use of insights into digital behavior, helping users reach their goals.
Onboarding for a range of software, including Talentsoft, Salesforce, Workday, and Jira.
Pros and Cons
Pros
Reduces employee and customer support tickets.
Saves your service desk hours, improving customer satisfaction.
Easy and quick integration for users.
User-friendly and intuitive interface.
Cons
Slow customer support desk.
It can take time to understand the system for complex businesses.
Pricing
Custom Pricing for all plans
Intended Users
WalkMe is a great change management tool for both individual customers and teams.
Giva
Give is a change management tool that helps organizations that conduct frequent IT infrastructure updates. The tool comes with precise features for constant changes and maintenance.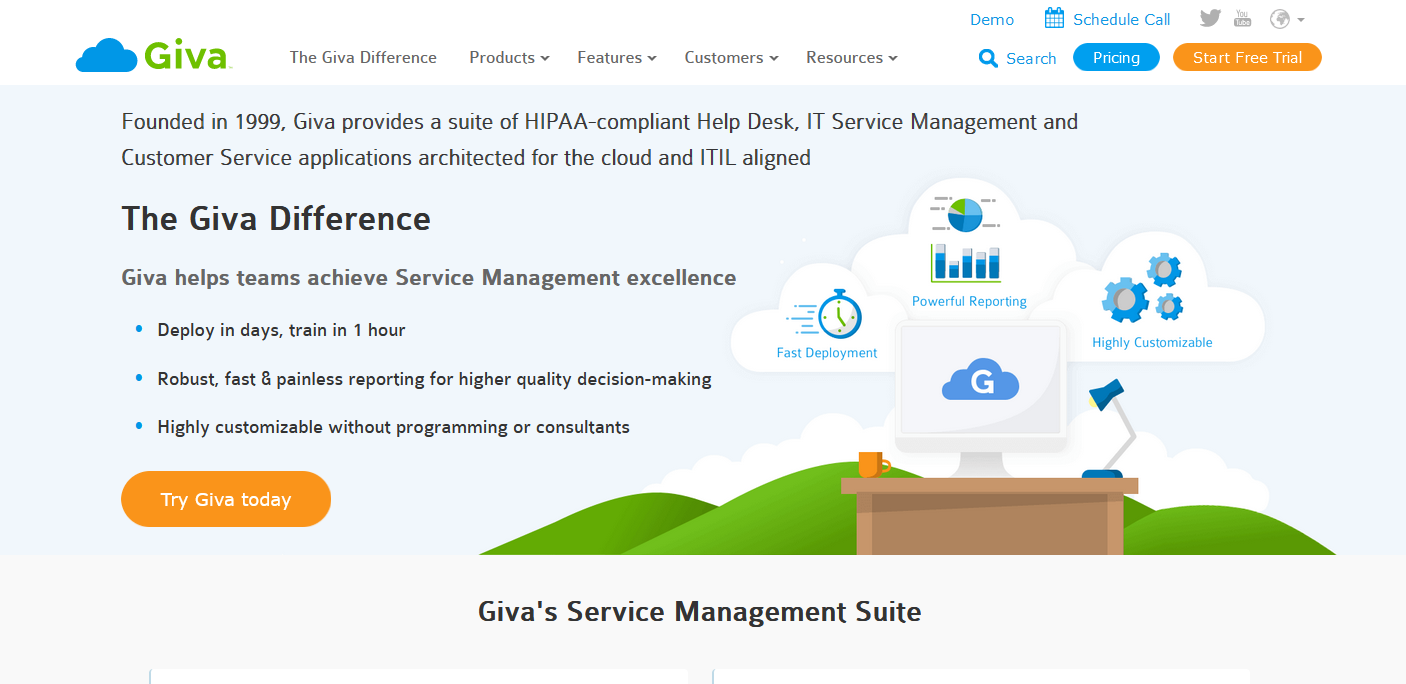 Key Features for Change Management
A cloud-based and standalone ITIL change management tool.
Allows IT teams to be compliant with regulatory statutes while preventing change-related failure.
Planning and monitoring changes with a single pane of glass.
Gives visibility to coming changes or possible conflicts of changes.
Establishes a change control workflow.
Pros and Cons
Pros
Offers end-to-end visibility.
Simplifies complex change processes.
Provides powerful analytics capabilities.
Improves collaboration and communication.
Cons
Limited customization options.
Limited integration options.
No mobile apps supported.
Pricing
Professional Suite Plan: $59/mo./agent license cost
Enterprise Suite Plan: $79/mo./agent license cost
Intended Users
Giva is ideal for organizations that update or maintain their IT infrastructure regularly.
The Best Change Management Tool for Your Organization
Change is inevitable, and choosing the best will keep you ahead of the game. Boardmix provides a variety of customizable templates for different organizational needs. The templates are easy to use and effective for all kinds of business. Just try it out today!