Workflow management ensures that a large group of employees can execute tasks efficiently. When done accurately, workflow management implements business rules for the flow of resources.  In this article, we explore top-rated enterprise workflow software for any kind of business. Let's get started.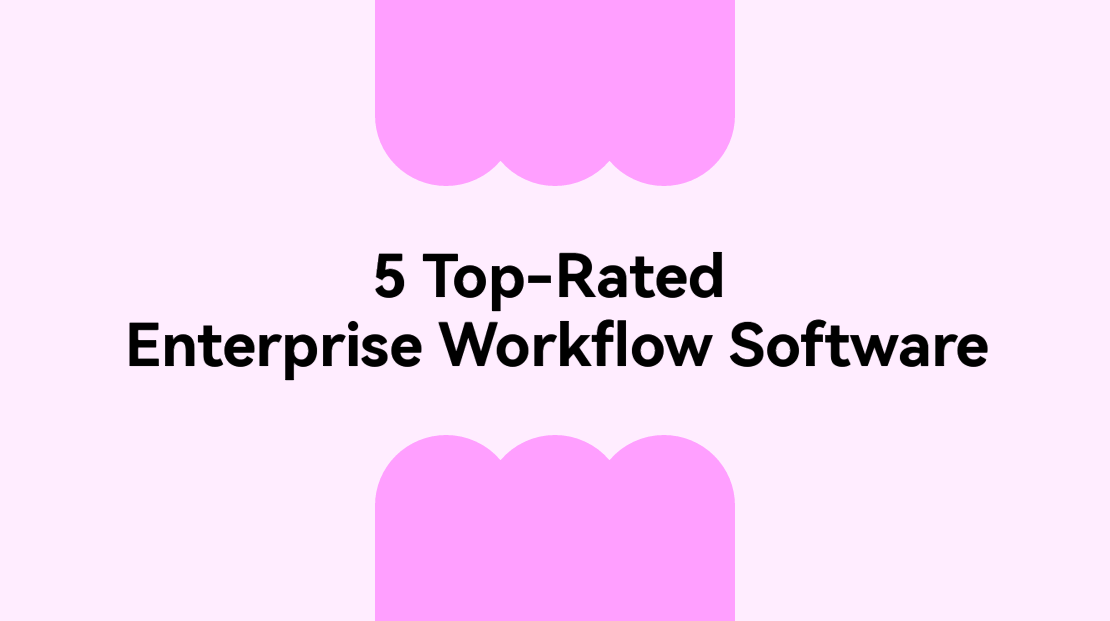 What Is Enterprise Workflow Management
Enterprise workflow management (EWM) entails the end-to-end process of executing operations. It defines the entire process from planning and analyzing to executing and managing enterprise workflows using automated or manual efforts. An enterprise workflow software solution is used to simplify and improve business operations.
Why Do You Need Enterprise Workflow Software
Enterprise workflow software has several benefits for an organization:
Improve operational effectiveness
Promote productivity
Increase profitability
Enhance collaboration and communication
Enable scalability
Save cost
Increase security and compliance
What to Look for in the Enterprise Workflow Software
The choice of enterprise workflow software will depend on several factors:
Ease of Use: Select theuser-friendly software that is easy to navigate.
Cost: Select the affordable enterprise workflow software that does not require frequent maintenance and updates
Flexibility: The software solution must be flexible enough to adapt to the changing needs of your organization.
Scalability: Think long-term and choose the enterprise workflow management software that will allow your business to scale.
Customer Support: Select the enterprise management software with reliable customer support. 
Integration with Other Software: The enterprise workflow management tool must integrate seamlessly with other systems used by the organization. 
5 Top-notch Enterprise Workflow Software
The following are some of the best enterprise workflow software solutions that can help streamline your business processes.
On top of this list is Boardmix, which is an online collaboration tool that integrates various tools for the team. As the enterprise workflow software, Boardmix automates your workflow and allows your team to be more efficient.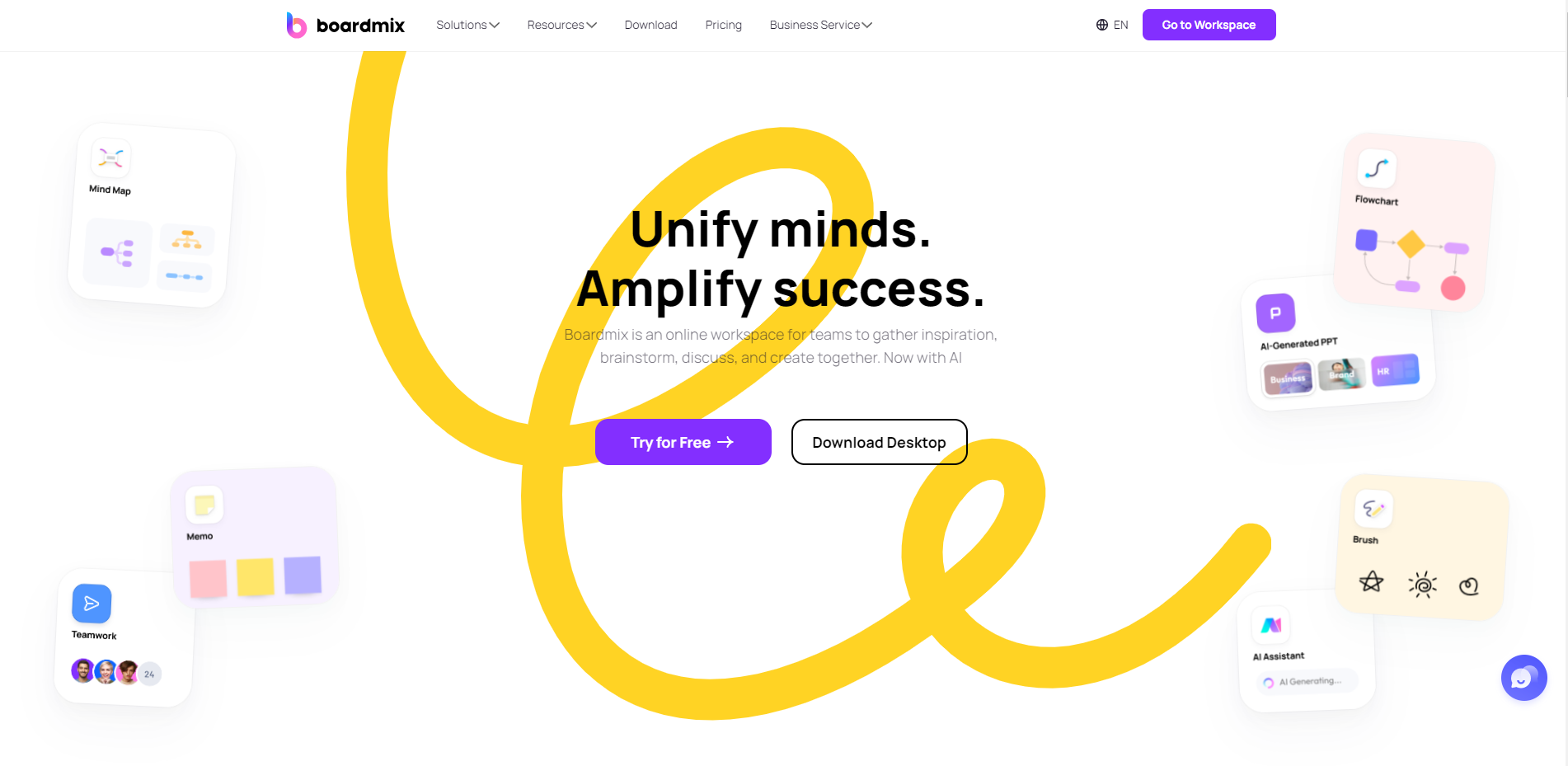 Key Features
Real-time collaboration for remote work.
Integration with other tools for product designers, managers, and developers.
Encryption of data to allow access to enterprise members only.
Visibility to allow admins to track projects.
Import and export of different file formats.
Responsive customer support.
Customizable functions.
Pros and Cons
Pros
Collaboration tools based on the cloud allow streamlined workflow.
An intuitive user interface that makes it easy to visualize complex data.
Allows for project sharing with other members of the team.
Guarantees data protection, ensuring your information is secure.
The free version is available.
Supports different languages including English, Japanese, Chinese, and Korean.
Cons
Limitation of features and design tools in the free version.
Pricing
Individual
Free: $0
Monthly Plan: $ 5.9 per month.
Annual Plan: $ 4.9 per month, billed $58.8 annually.
3-Year Plan: $ 2.9 per month, billed $104.4 every 3 years.
Team
Monthly Plan: $9.9 /month per member.
Annual Plan: $6.9/ month per member, billed $82.8 annually.
3-Year Plan: $3.9/month per member, billed $140.4 every 3 years.
Intended Users
Boardmix enterprise workflow management system is ideal for businesses that want to automate their process and manage workflow efficiently.
Quickbase
Quickbase is the all-in-one project management software that provides enterprise workflow management solutions for organizations.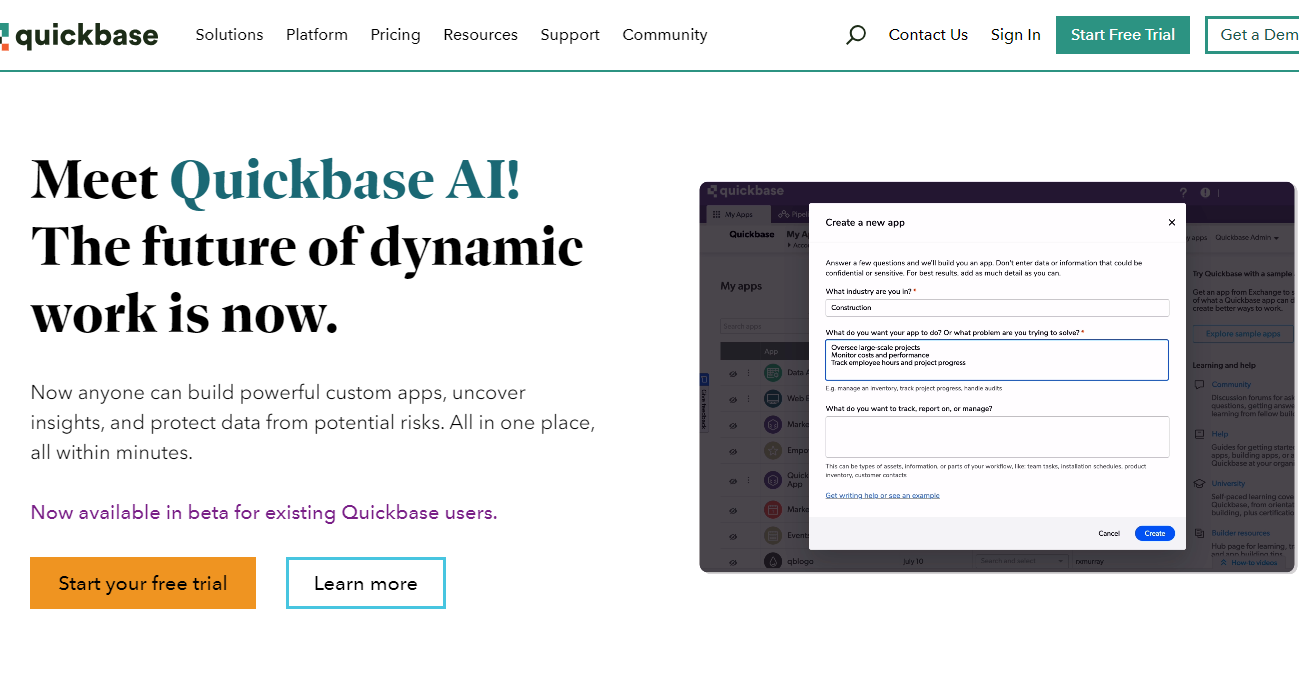 Key Features
Automated workflows.
Customization functionality.
Robust security and compliance.
Mobile accessibility.
Collaboration and sharing.
Data integration with other tools such as Slack, Outlook, Google Drive, and many others.
Pros and Cons
Pros
An intuitive user interface.
Ability to scale easily.
Offers a wide range of third-party integrations.
Custom applications require no code to low-code.
Cons 
Mobile accessibility requires internet connections.
The free version has limited features.
A steep learning curve for beginners.
Pricing
Free Trial: $0 for 30 days
Team: $35 per user/month (priced annually with a minimum of 20 users)
Business: $55 per user/month (priced annually with a minimum of 40 users)
Enterprise: Custom price
Intended Users
Quickbase is ideal for small, medium, and large businesses across numerous fields including manufacturing, real estate, healthcare, and construction.
Jira
Another great enterprise workflow management solution is Jira. It offers a comprehensive platform for agile workflows, task management, and issue tracking, which empowers teams to efficiently deliver high-quality results.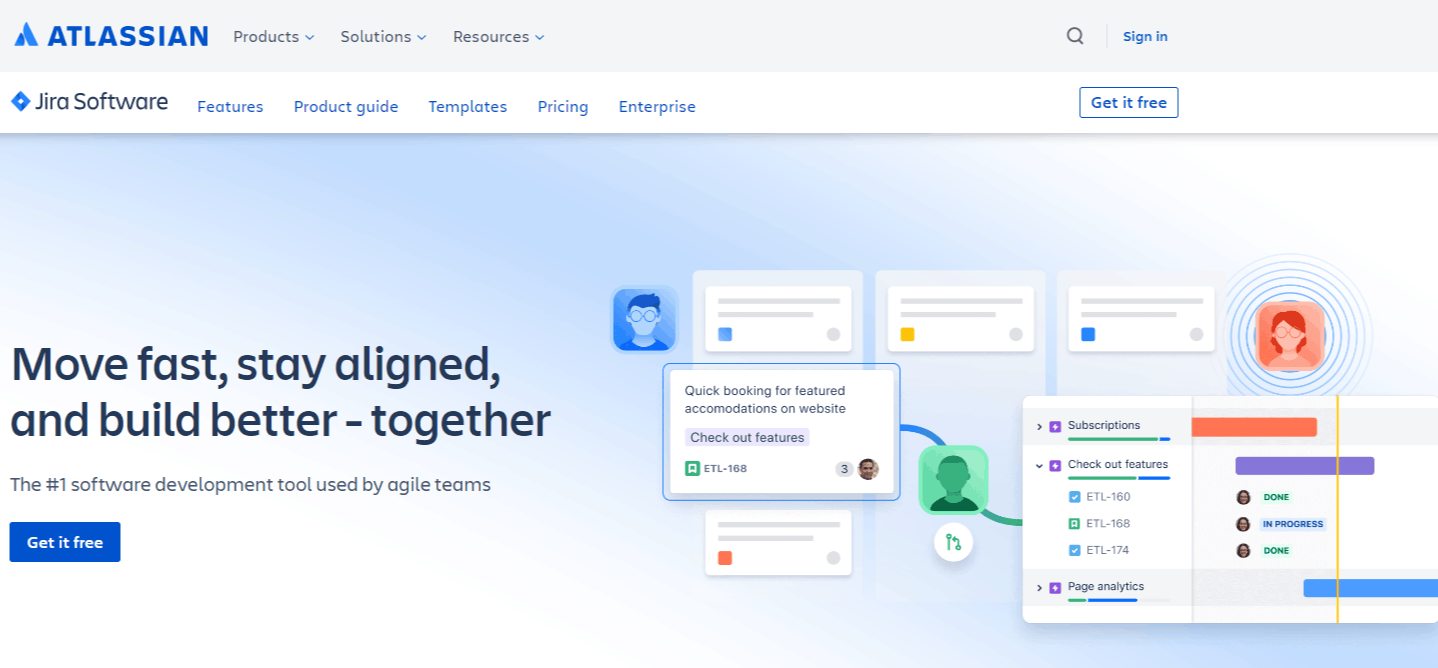 Key Features
Customizable work management tool.
Data and reporting.
Scrum and Kanban boards.
Import and export functions.
Data security.
Pros and Cons
Pros
Offers integration with thousands of apps.
Allows for easy tracking of projects and tasks.
User Friendly interface.
Good customer support.
Ability to collaborate with your team.
Cons
May be complicated for new users.
File size upload is restricted.
Limited features in the free plan.
Pricing
Free
Standard: $5 per user monthly
Premium: $10 per user monthly
Intended Users
Jira enterprise workflow software can be used by business teams across finance, marketing, sales, operations, human resources (HR), and design.
Monday.com
Monday.com is also an enterprise workflow management software that provides functions suitable for working with basic and complex projects. This allows businesses to create solutions based on their needs.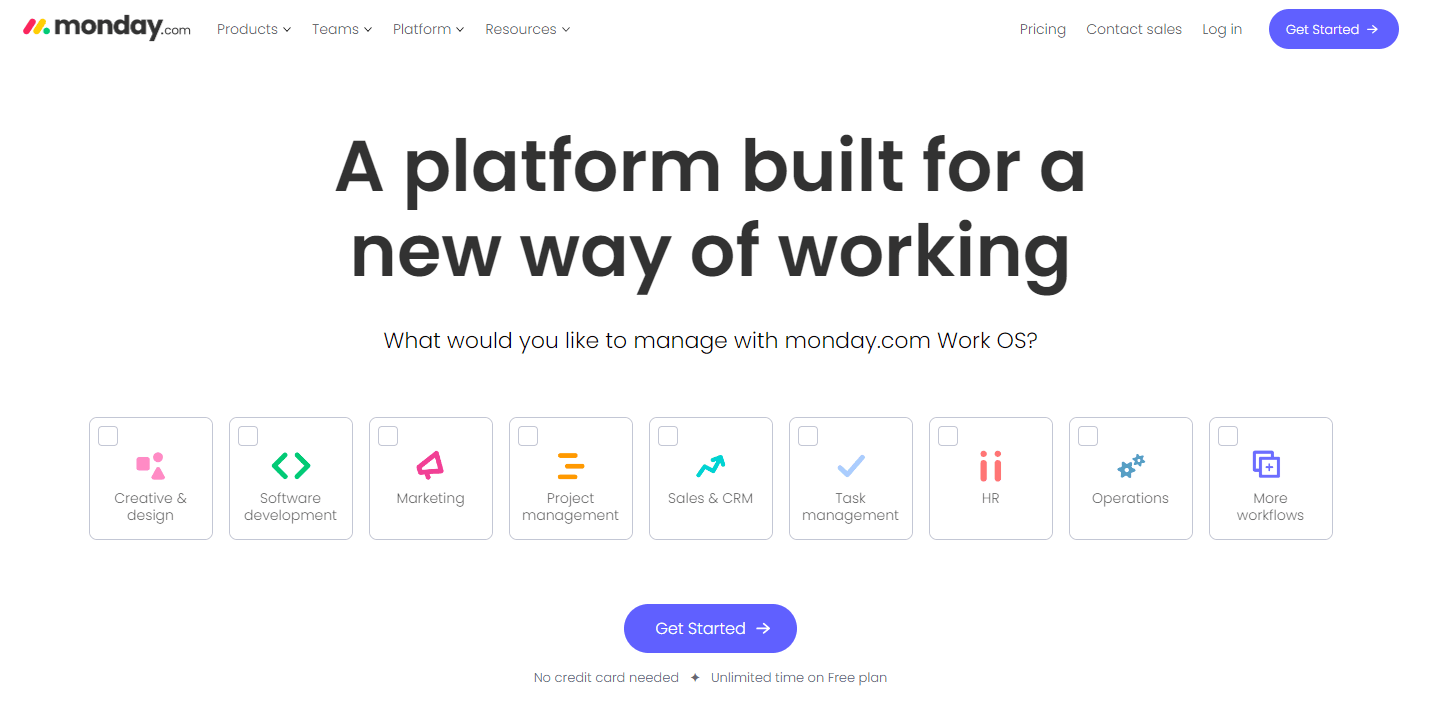 Key Features
Integration with other tools.
Custom Automation.
Gantt charts to visualize entire projects.
Dashboards to show real-time data.
Pros and Cons
Pros
Integrates with other applications such as Gmail, Outlook, Mailchimp, Zoom, GitHub, and more.
Provides tools for collaboration with the other members of your team.
24/7 customer support is available.
Provides roadmaps for planning.
Cons
Per-user pricing limits, paid plans need a minimum of three seats.
Valuable features are limited in the free version.
Pricing
Free: up to 2 seats
Basic: $8 per seat per month (billed annually)
Standard: $10 per user per month (billed annually)
Pro: $16 per user per month (billed annually)
Enterprise: Custom
Intended Users
Businesses of all sizes in marketing, sales, product development, HR, IT, operations, and project management office (PMO) can use Monday.com.
Asana
Asana is another top-notch enterprise workflow software offering work management features to help improve your organization's operations and scale your business with ease.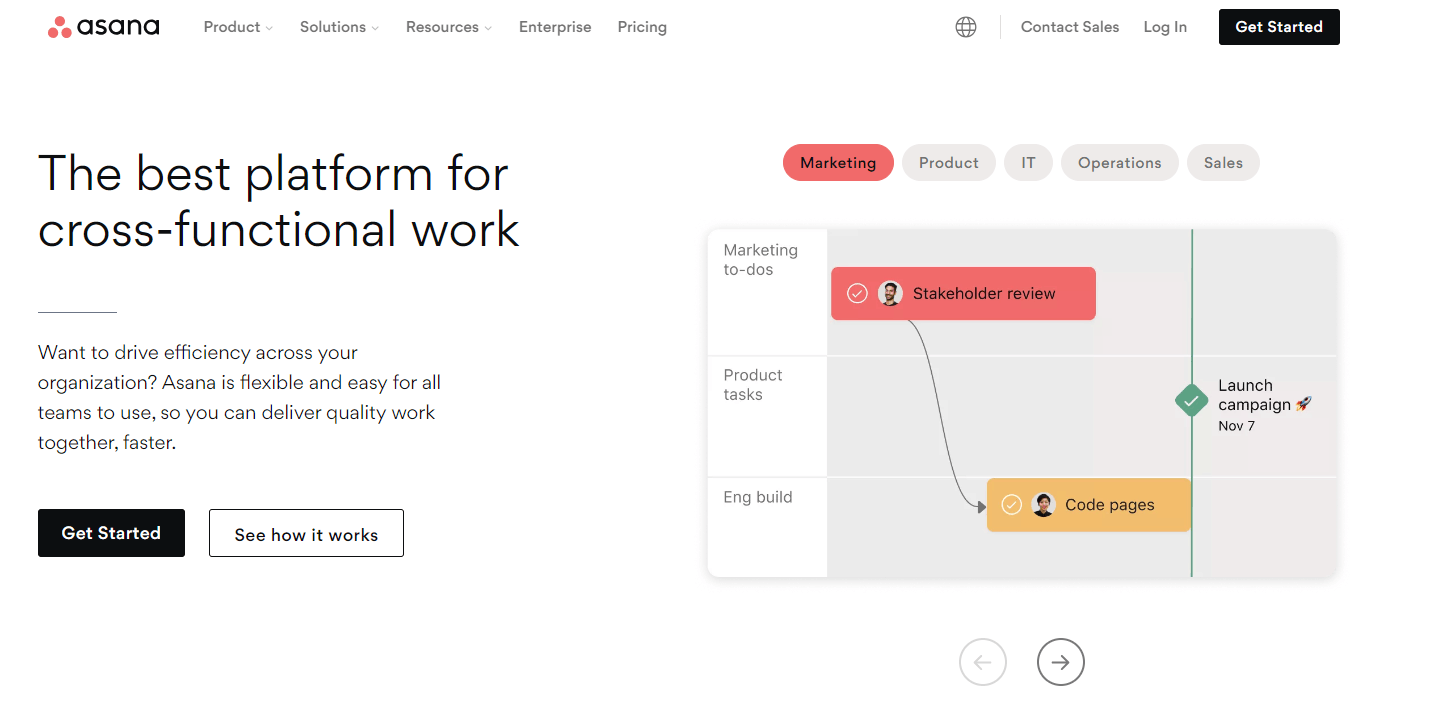 Key Features
Automated processes.
App integrations.
Asana intelligence.
Boards to track your project.
App integrations.
Pros and Cons
Pros
A wide range of customizable templates.
Easy to use.
Provides expansive integration with other apps such as Slack, Microsoft Teams, and Google Drive.
The collaboration feature allows you to invite your members of the team to the workspace.
Cons
While the Asana enterprise workflow management tool is easy to use, it requires some experience.
Only one user can be assigned to a task at a given time.
Pricing
Basic: $0
Premium: $10.99 per user per month for the annual bill (or $13.49 billed monthly)
Business: $24.99 per user per month for the annual bill (or $30.49 billed monthly)
Enterprise: Contact sales for pricing
Intended Users
Asana enterprise workflow software is best for businesses looking to manage various projects and implement agile project management into their workflow.