In an era of accelerated digitization, it's become increasingly important for individuals and businesses to use tools that help simplify complex tasks. From data visualization to project management, these tools streamline operations, increase efficiency, and promote a better understanding of processes. Among such tools, the significance of a flowchart maker stands out, proving invaluable in an array of situations.
What Is a Flowchart
A flowchart is a graphical representation of a process or system. It uses symbols, shapes, and text to describe the steps or stages in a process, illustrating how they're connected. This form of diagram is typically employed to make complex workflows and systems easier to understand.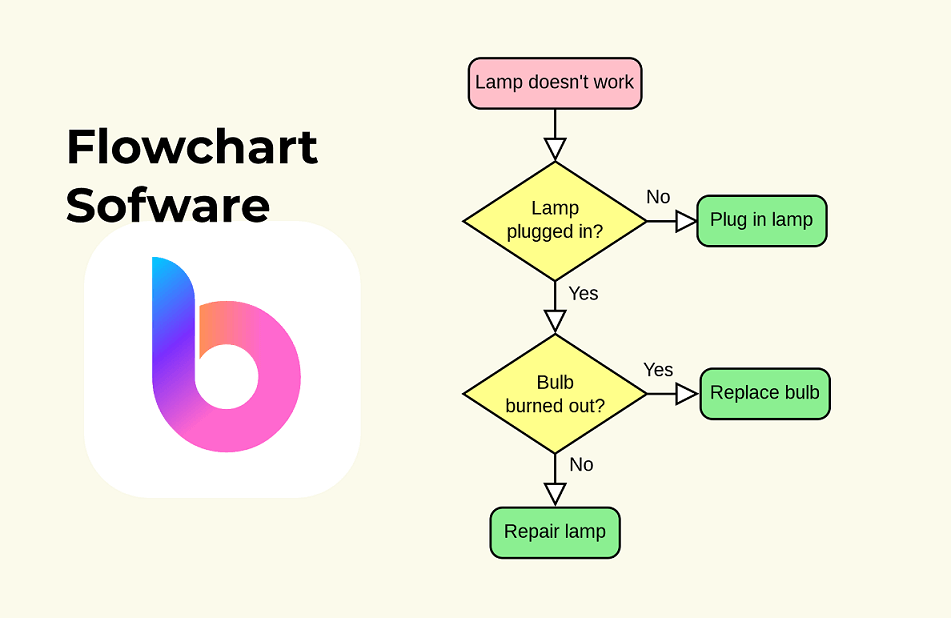 A flowchart's beauty lies in its simplicity and versatility. You can use it to diagram anything from a basic two-step procedure to a complex system that involves several sub-processes. Regardless of your industry or the nature of your task, creating a flowchart can be a powerful way to visualize and better manage your work.
Why Do You Need a Flowchart Maker
The need for a flowchart maker stems from the inherent benefits of using flowcharts. A flowchart maker not only simplifies the process of creating these diagrams but also enhances their usefulness.
Efficiency:

 

With the right flowchart software, you can create detailed and clear diagrams much faster than you could by hand or using generic graphic design software. These tools usually come with drag-and-drop functionalities, pre-made shapes and symbols, and intuitive interfaces that make it easy for anyone to create a flowchart.
Accuracy:

 

Flowchart creators are designed with precision in mind. They provide tools that allow you to position, align, and connect shapes accurately. This makes your diagrams look more professional and easier to understand.
Collaboration:

 

Many flowchart makers have features that promote collaboration. Multiple users can access and edit the same diagram simultaneously, making it easy for teams to work together on complex projects.
Customizability:

 

With a flowchart maker, you're not confined to basic shapes or standard layouts. Most of these tools allow you to customize everything from the color and size of your shapes to the style of your connectors.
What to Look for in a Flowchart Creator
Given the numerous options available today, choosing the right flowchart creator can be challenging. Here are a few key features you should consider when making your decision:
User-friendly Interface: A tool that's easy to navigate will make your diagramming process more efficient and enjoyable.
Customization Options: The ability to customize your diagrams according to your preferences is crucial. Look for tools that offer a range of shapes, lines, colors, and text options.
Collaborative Features: If you're working as part of a team, choose a tool that supports real-time collaboration and allows you to share your diagrams with others easily.
Integration with Other Tools: A flowchart creator that integrates with other applications you use regularly can significantly streamline your workflow.
Choosing the right flowchart creator requires careful consideration of what you need and what each tool offers. But with the right one, you'll be able to create visually appealing and comprehensive diagrams that enhance your understanding and management of processes, making your work more efficient and productive.
Top 15 Online Flowchart Makers You Should Know
To save you time in finding the ideal flowchart creator, we've compiled a list of the top 15 online flowchart makers you should consider. Each of these tools has unique features that cater to different user needs and preferences. Go to find the one that suits you best!
Boardmix
Boardmix is an innovative online flowchart maker that simplifies the process of creating, customizing, and sharing diagrams. Regardless of your expertise level, you can easily navigate its intuitive interface to create professional-looking flowcharts. The tool is developed with flexibility in mind, providing users with an extensive set of features to cater to a variety of diagramming needs.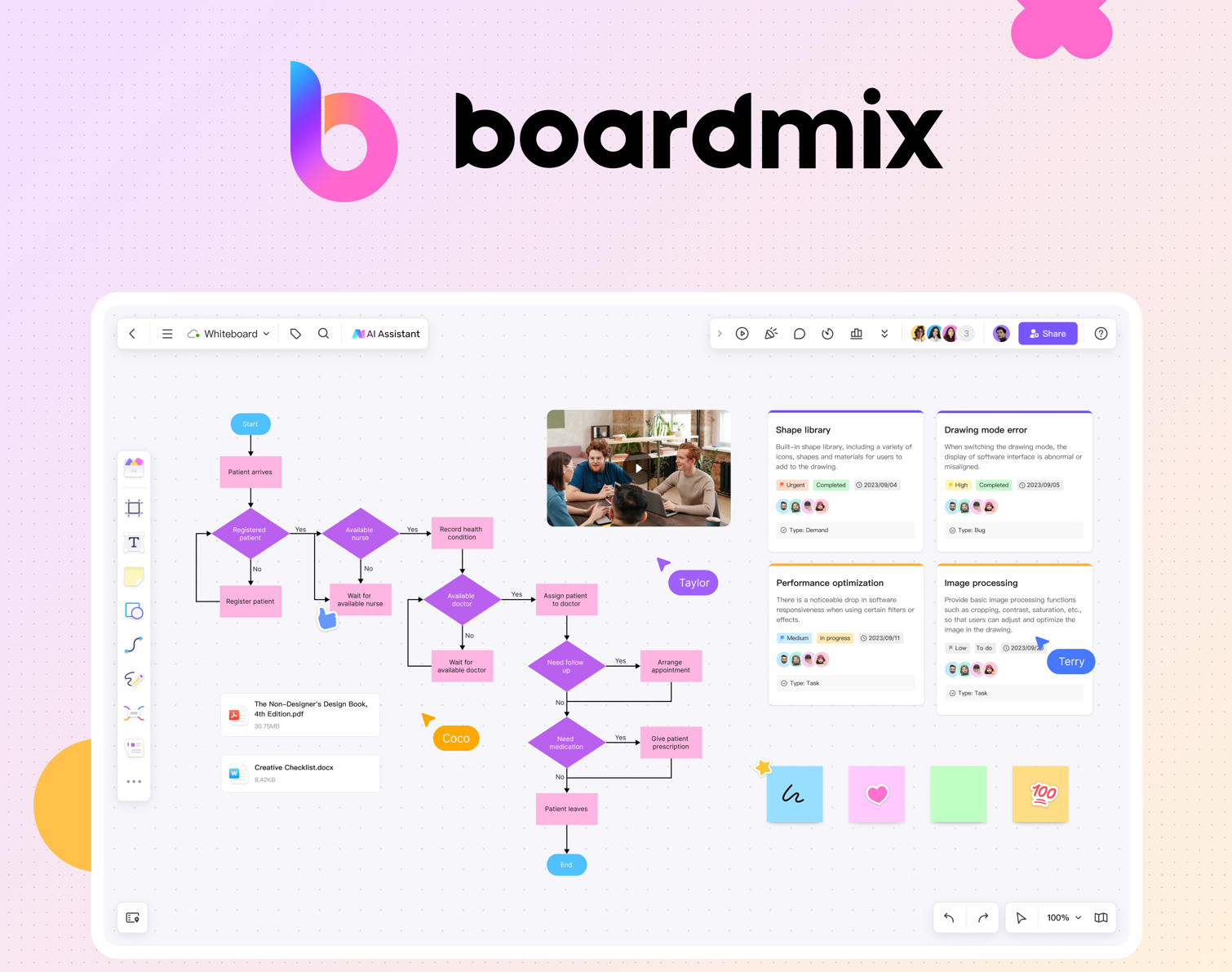 Key Features of Boardmix
What sets Boardmix apart from its counterparts is the robust features it offers.
Variety of Templates:

 

Boardmix offers a plethora of templates that cater to different industries and diagram types. Whether you're designing a business process flowchart or mapping a technical system process, there's a template that fits your needs.
Drag-and-Drop Interface:

 

Creating a flowchart with Boardmix is as simple as dragging and dropping shapes onto your workspace. This simplicity makes the tool accessible to all users, regardless of their tech-savviness.
Collaborative Capabilities:

 

With Boardmix, collaboration is a breeze. Its real-time editing feature allows multiple team members to work on the same diagram simultaneously. It also has a commenting feature for efficient communication among collaborators.
Integration with Other Tools:

 

Boardmix supports seamless integration with other popular applications. This means you can easily store, share, and access your diagrams without switching between different platforms.
Lucidchart
Known for its user-friendly interface, Lucidchart offers a wide variety of diagramming tools and templates. It supports real-time collaboration and integrates with popular apps like Google Workspace and Microsoft Office.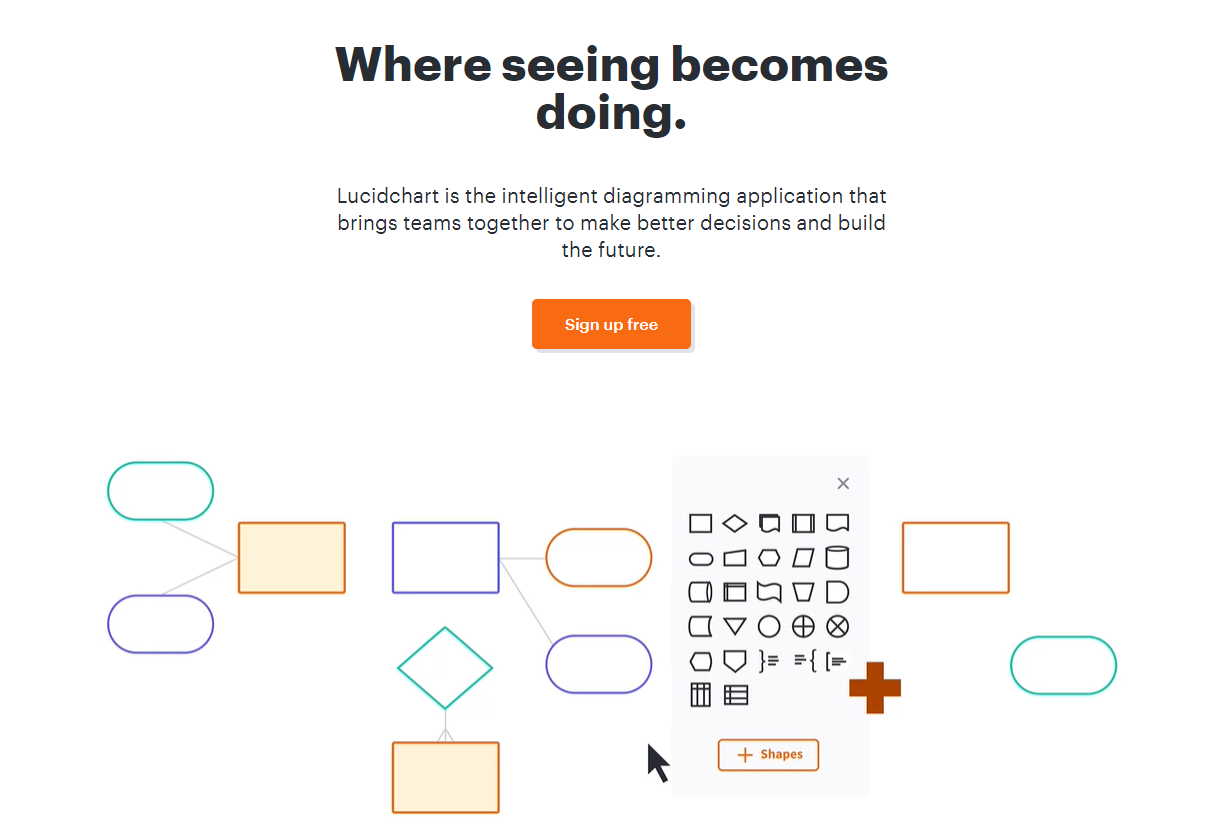 Microsoft Visio
Part of the Microsoft Office suite, Visio is a powerful flowchart maker that's best suited to business professionals. It provides a wide range of templates, shapes, and drawing tools and integrates seamlessly with other Microsoft applications.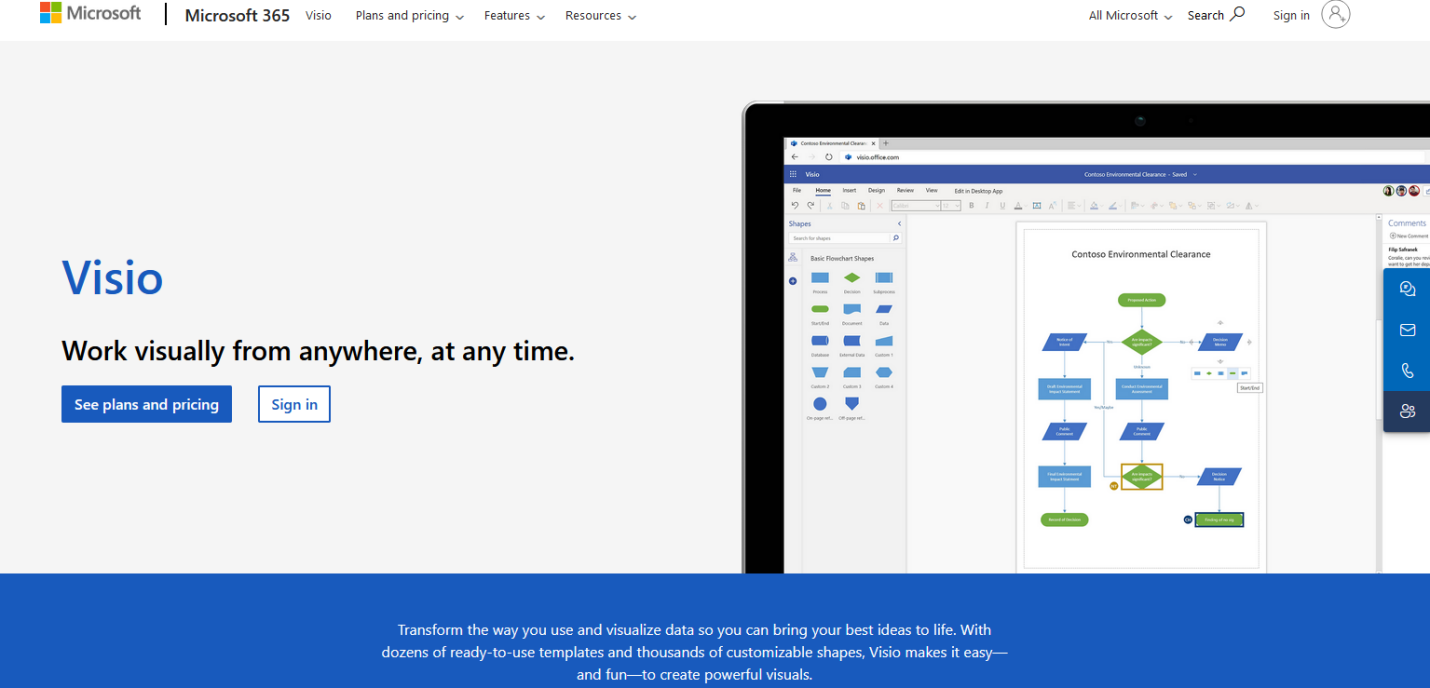 Canva
Canva's drag-and-drop interface makes it easy for anyone to create professional-looking flowcharts. Besides its extensive library of templates, it also offers customization options for fonts, colors, and images.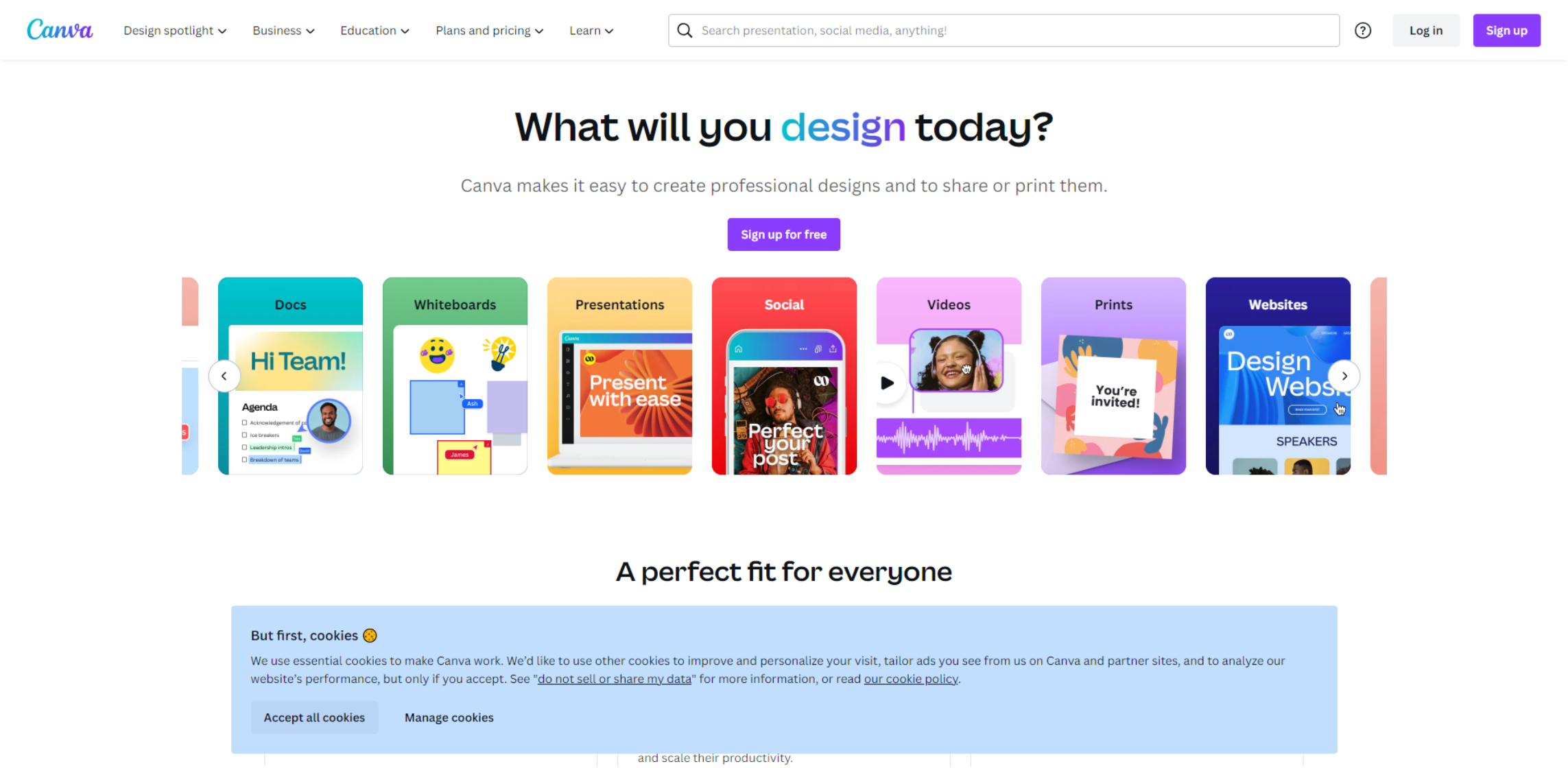 SmartDraw 
With thousands of templates to choose from, SmartDraw is ideal for users who want a head start in creating their diagrams. It supports automatic formatting, so your diagrams stay organized no matter how complex they get.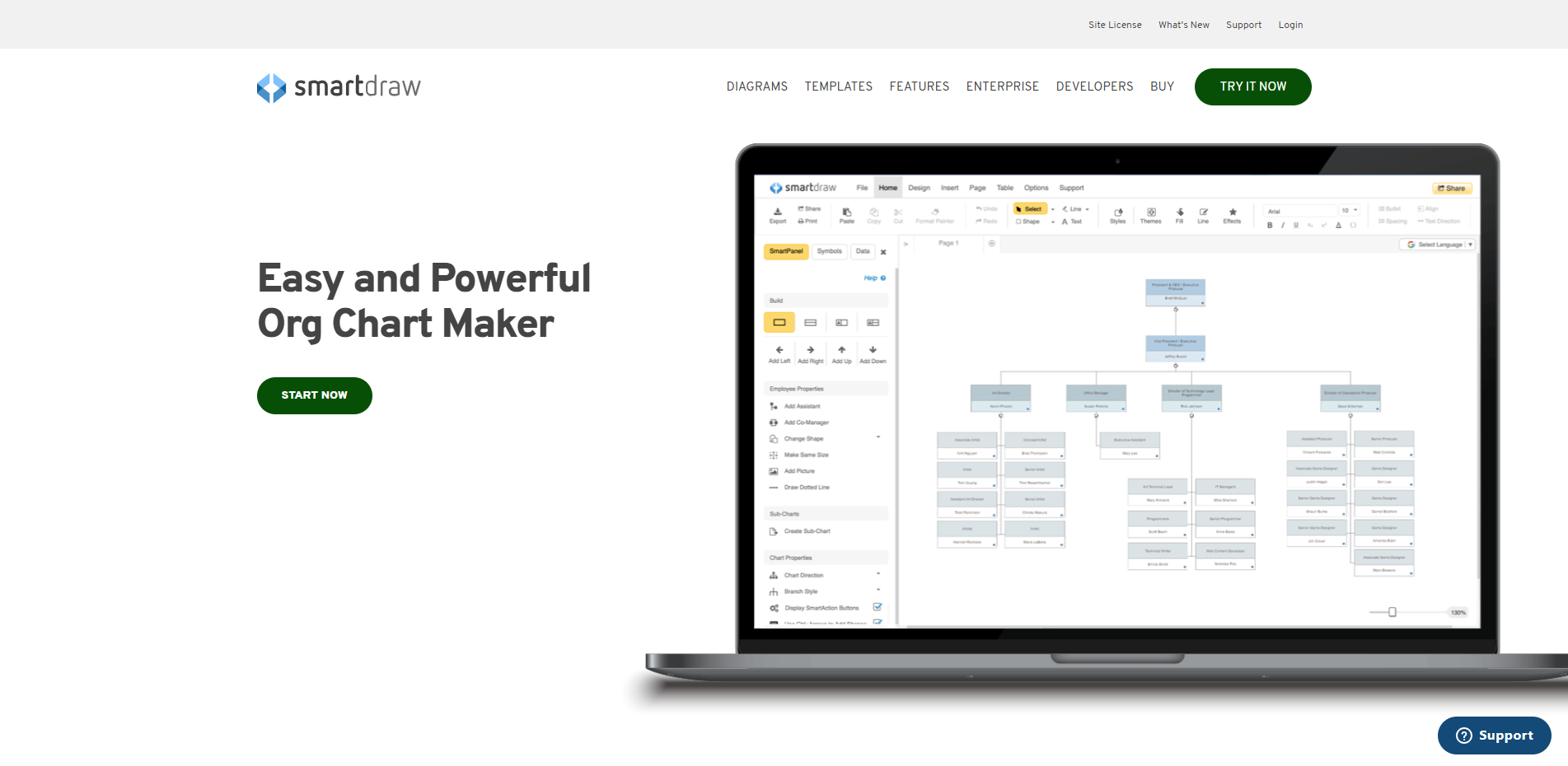 Draw.io
Draw.io is a free online diagramming tool that supports various diagram types, including flowcharts, process diagrams, and org charts. It integrates with Google Drive and Dropbox for easy file storage and sharing.

Coggle
Designed for collaborative mind mapping, Coggle also works well as a flowchart maker. Its intuitive interface allows for easy brainstorming and diagramming in real-time.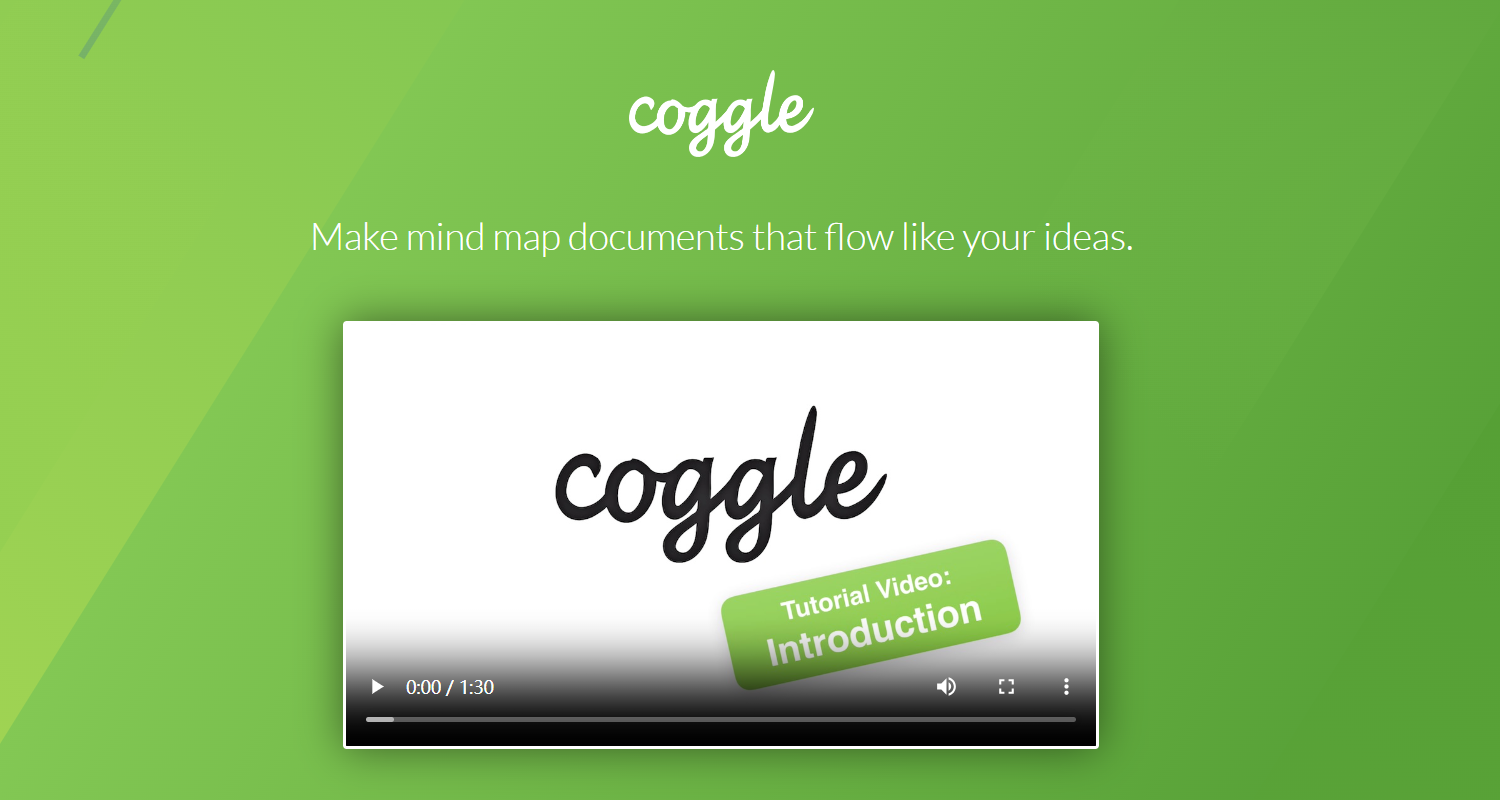 Gliffy
Gliffy is an online diagramming tool that offers dynamic features like drag-and-drop placement, direct text editing, and document sharing. It integrates with Atlassian's Confluence and JIRA.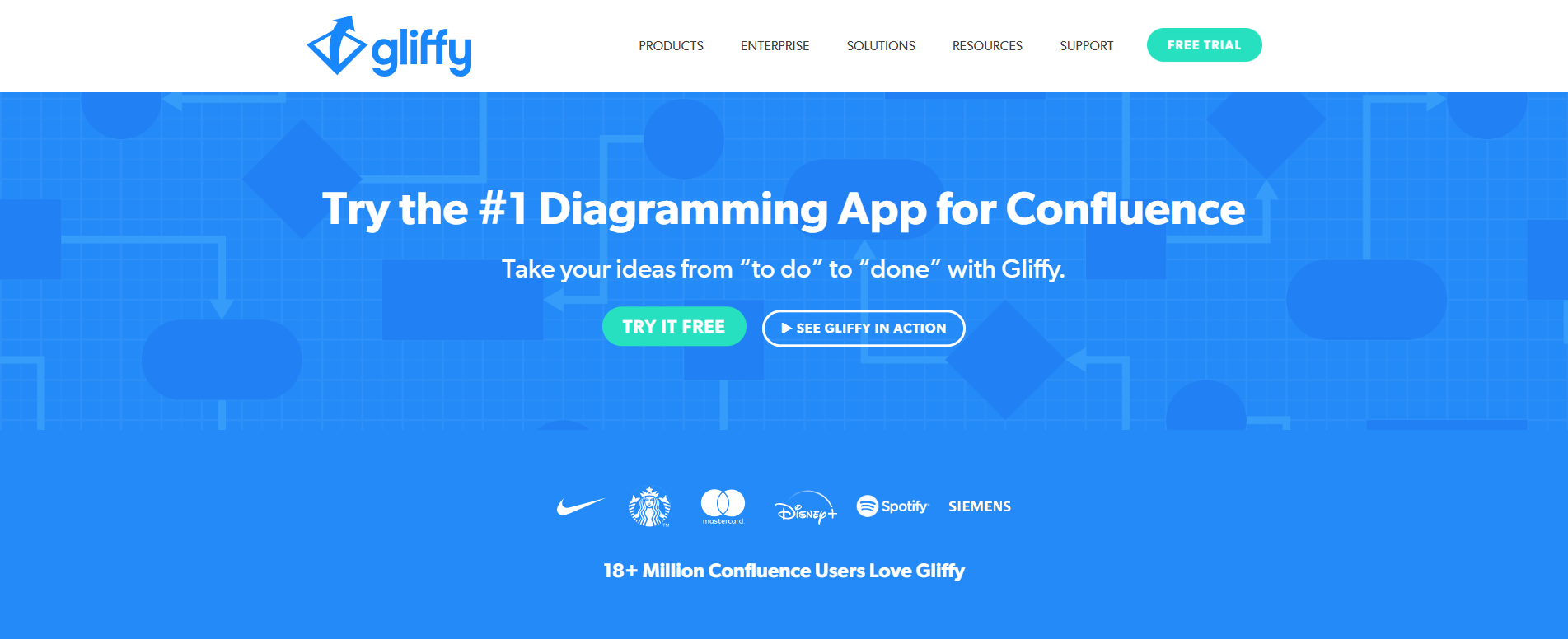 Creately
Creately stands out with its extensive shape libraries and professional templates. Its robust features make it suitable for both novice and professional diagrammers.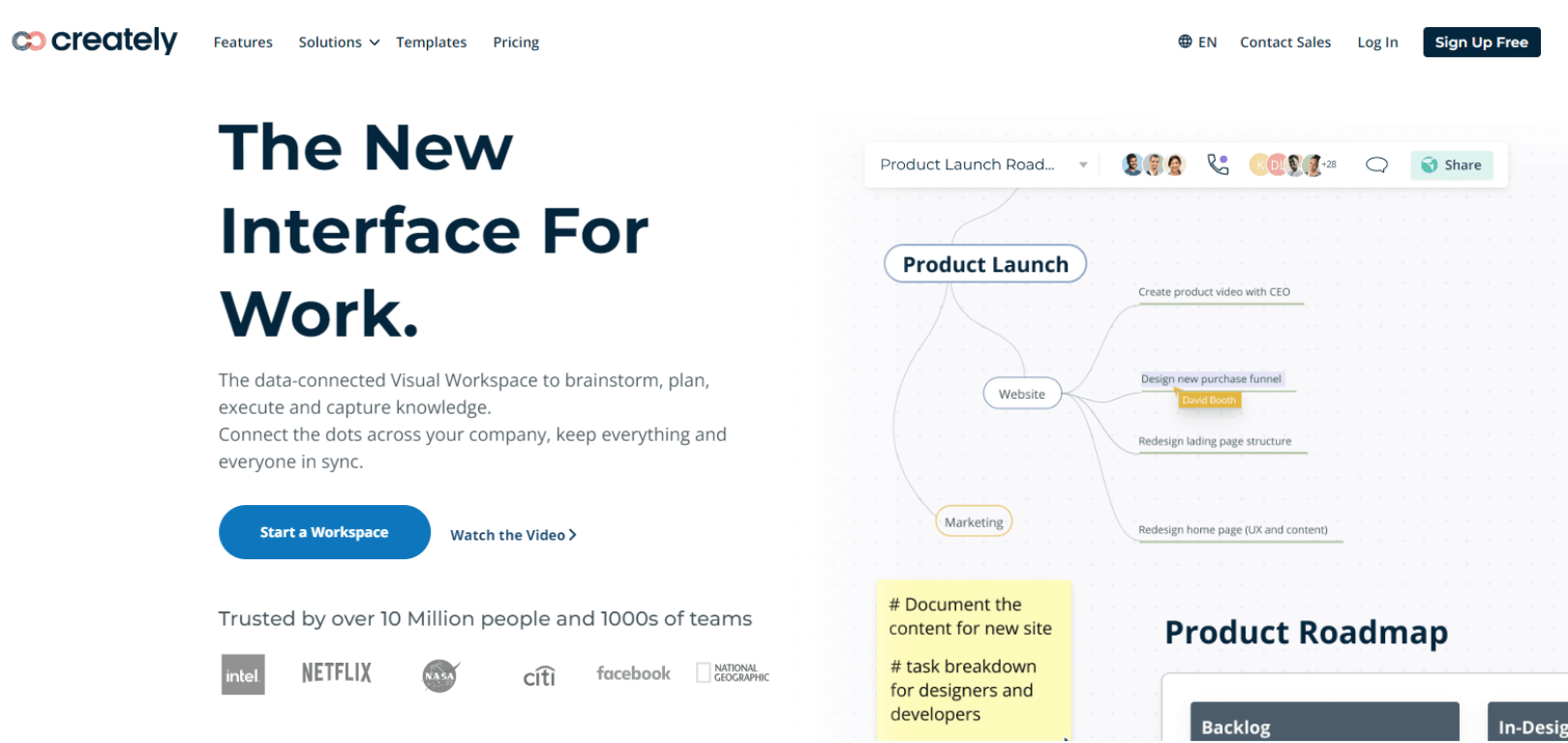 Visme
Visme's flowchart maker boasts powerful design elements, including the ability to add animated flowchart symbols and to upload your own images or logos.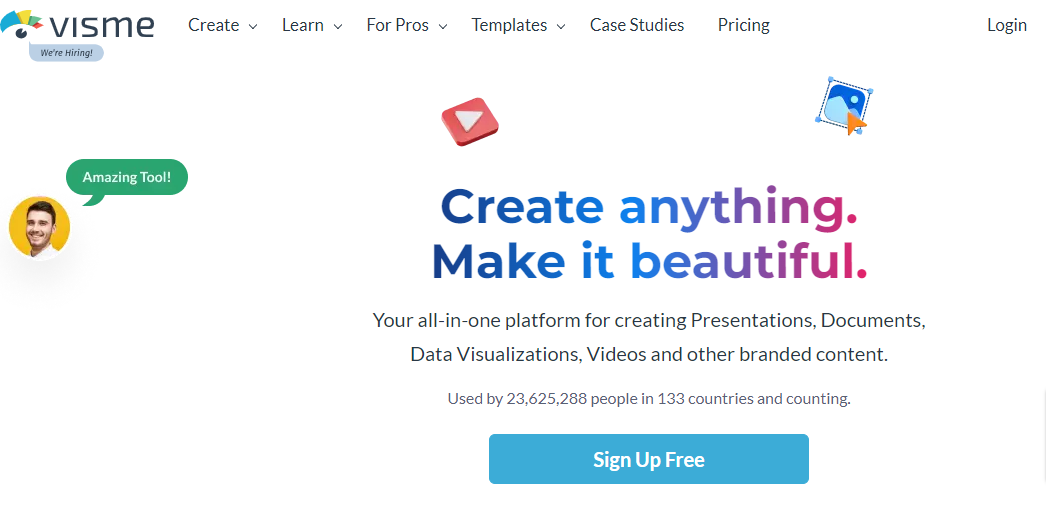 Mindmeister
While primarily a mind mapping tool, Mindmeister can be used to create flowcharts as well. It allows for real-time collaboration and has strong presentation capabilities.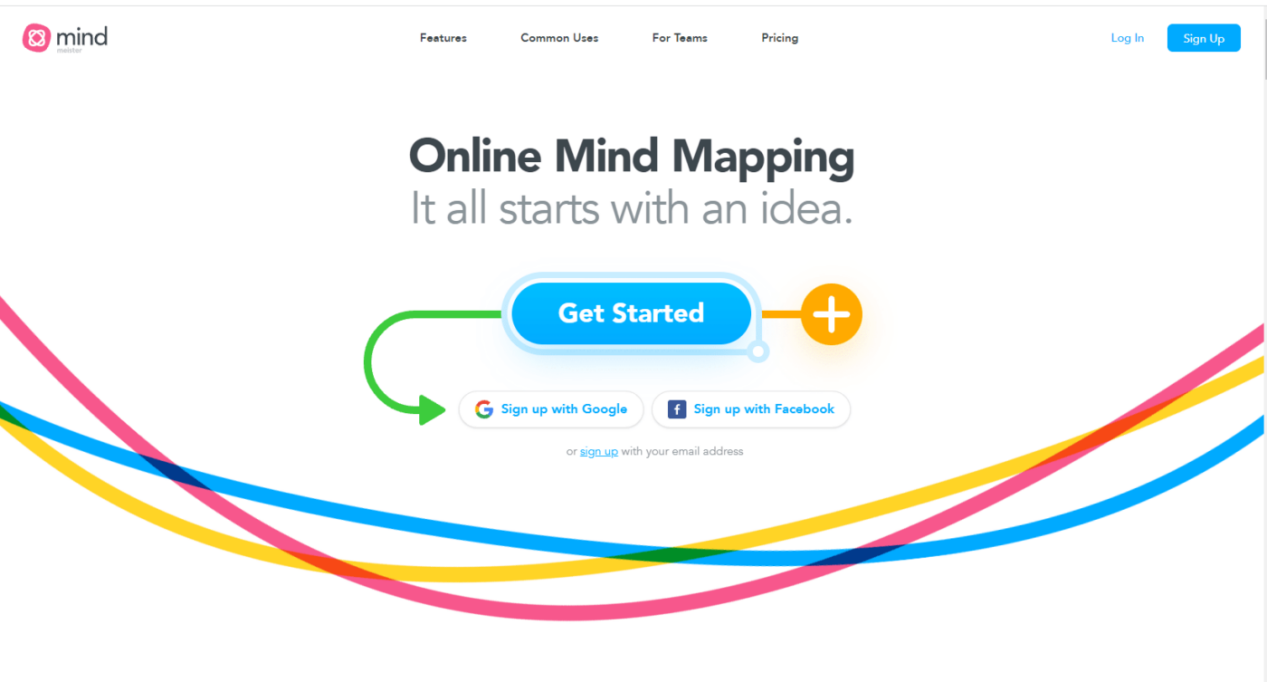 Miro
Known for its interactive whiteboard platform, Miro also features an intuitive flowchart maker that supports real-time collaboration and has an extensive collection of templates.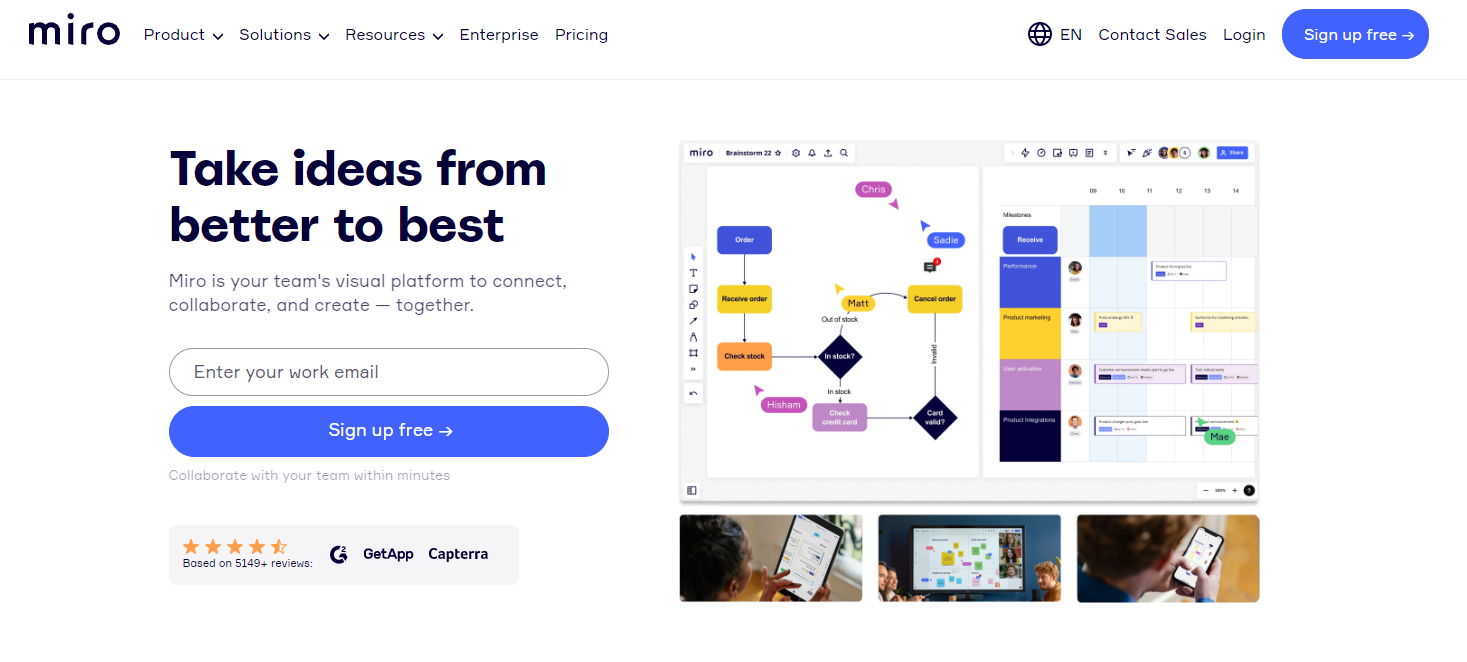 Grapholite
Available online and offline, Grapholite offers comprehensive diagramming capabilities. It caters to more advanced users with its in-depth customization options and advanced drawing tools.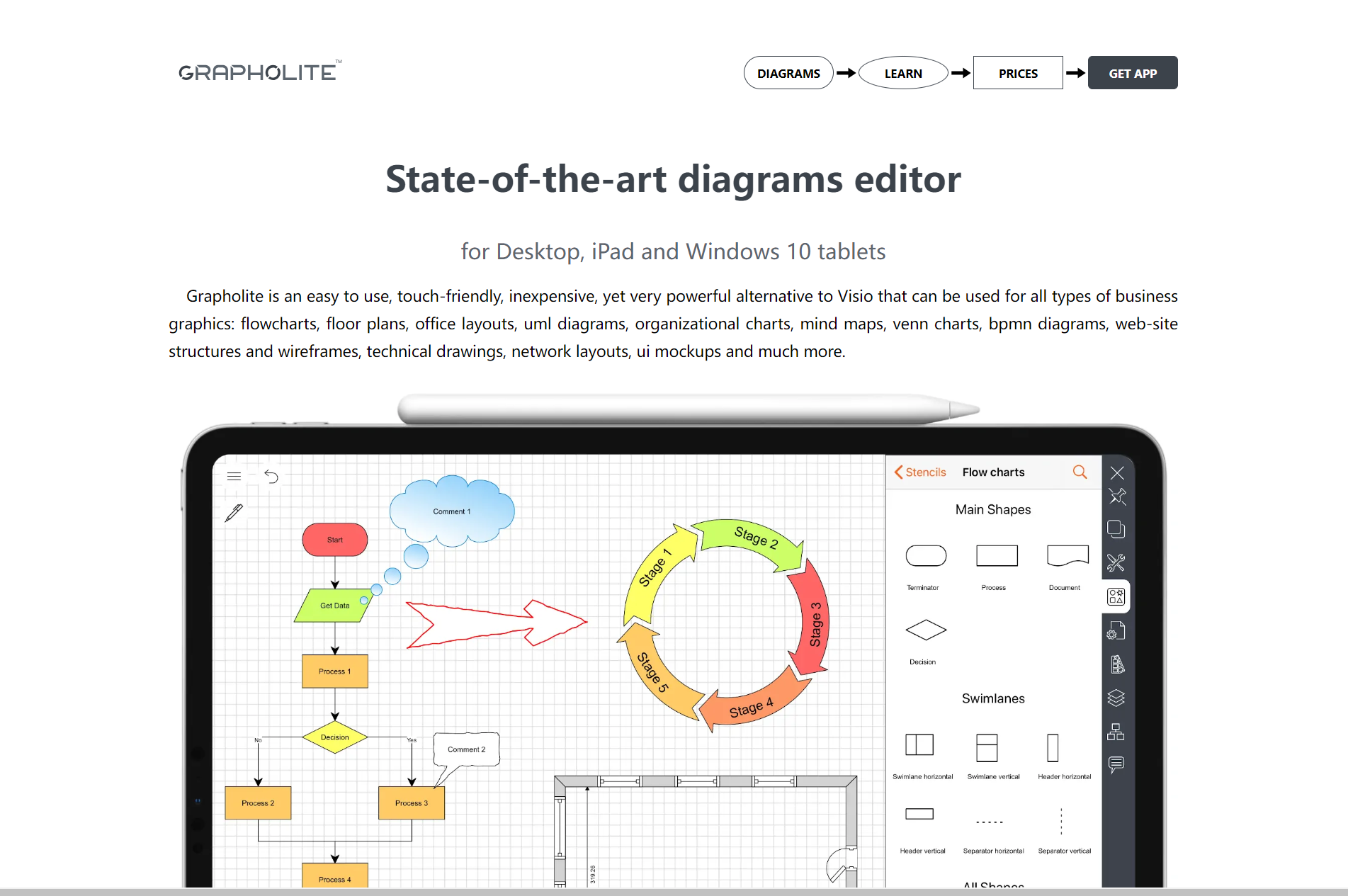 ClickCharts
ClickCharts offers simplicity and functionality in one package, making it a good choice for those who prefer straightforward design tools.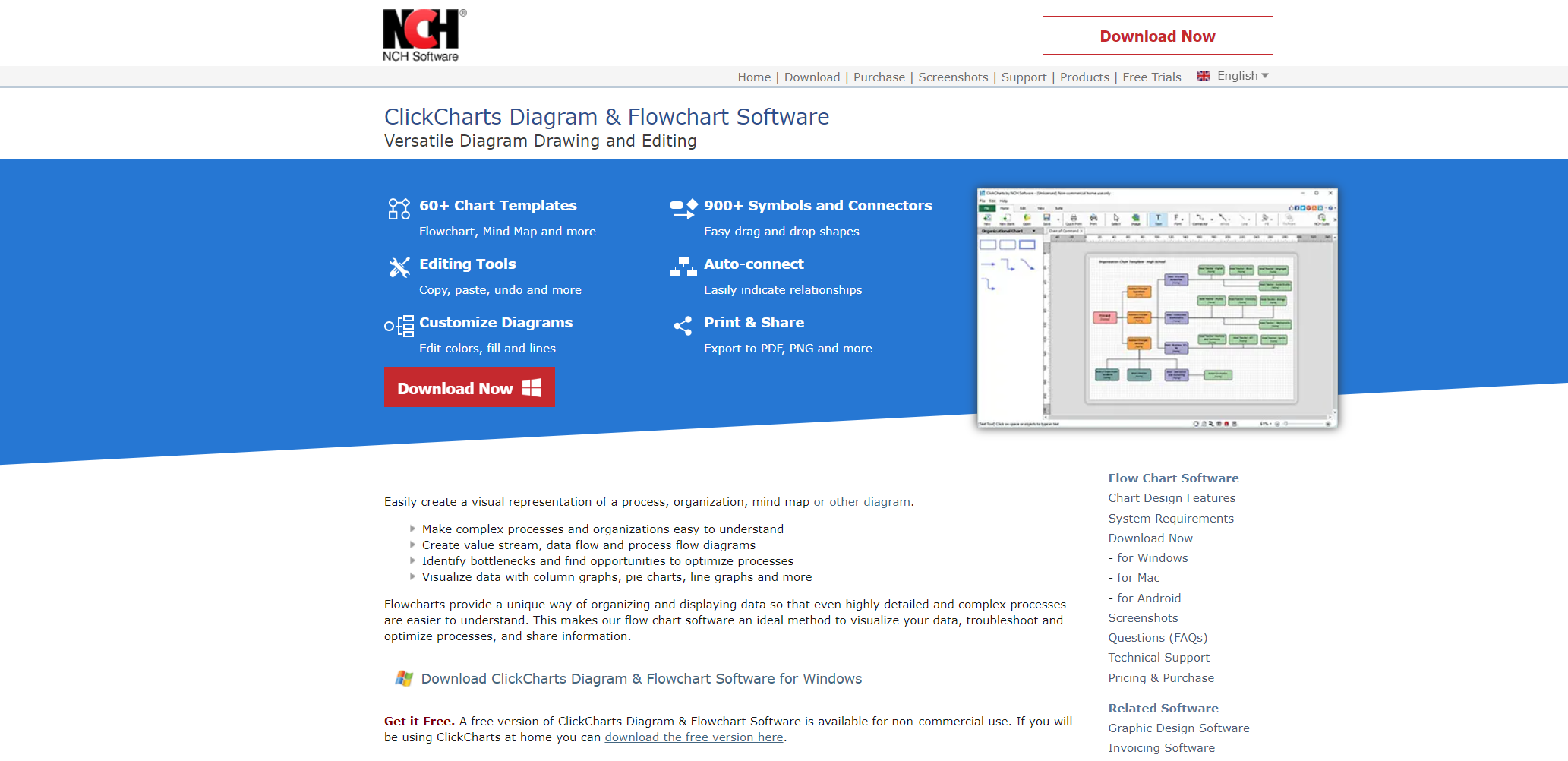 Venngage 
Venngage caters to non-designers, providing easy-to-use templates and design elements for creating professional flowcharts.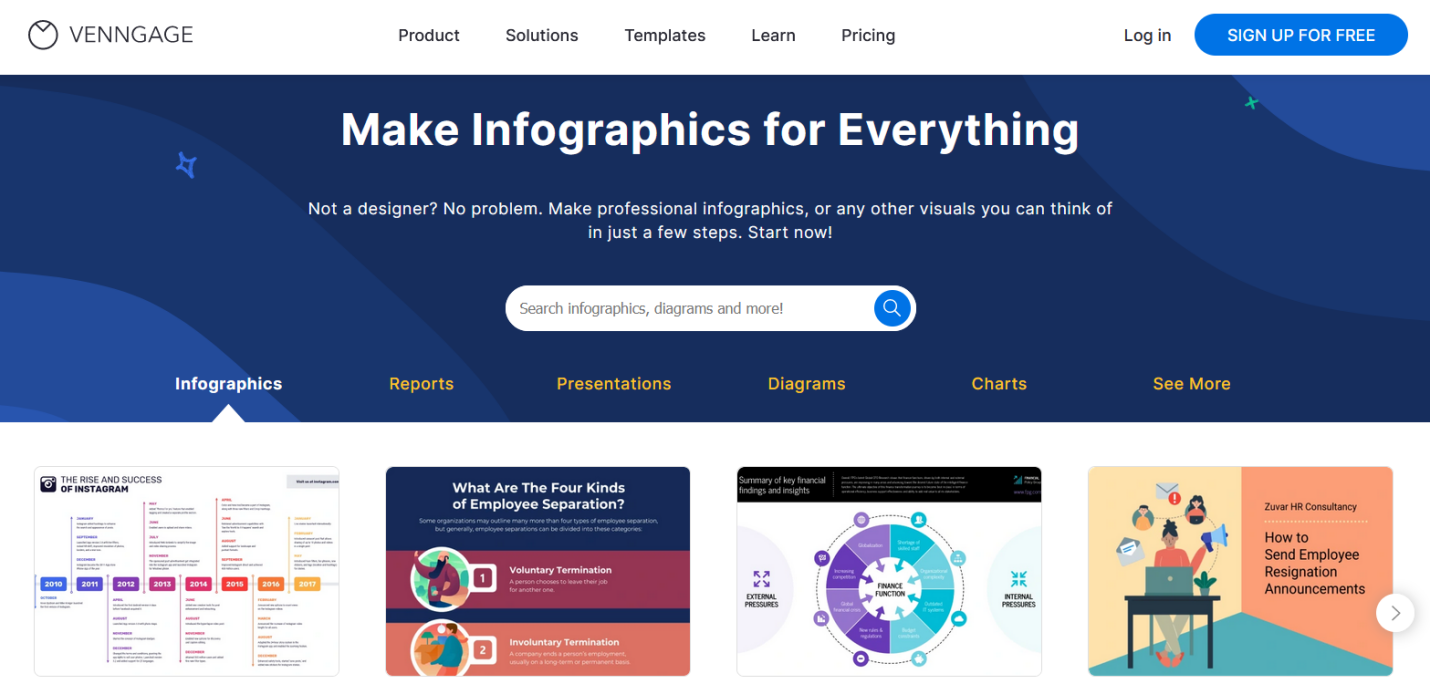 These flowchart creators, with their diverse features, are equipped to make the process of creating diagrams more efficient and enjoyable. However, when it comes to creating flowcharts that accurately depict your processes while looking visually appealing, Boardmix is an unbeatable choice. It provides the perfect blend of simplicity and functionality that makes diagramming not just easy but enjoyable as well. Just sign up and give it a try right now!