Genograms are useful tools for understanding and analyzing family dynamics. Counselors and health practitioners use it to understand family dynamics while individuals examine their relationships. In this article, we explore 12 top-rated tools to make a genogram online. Let's get started.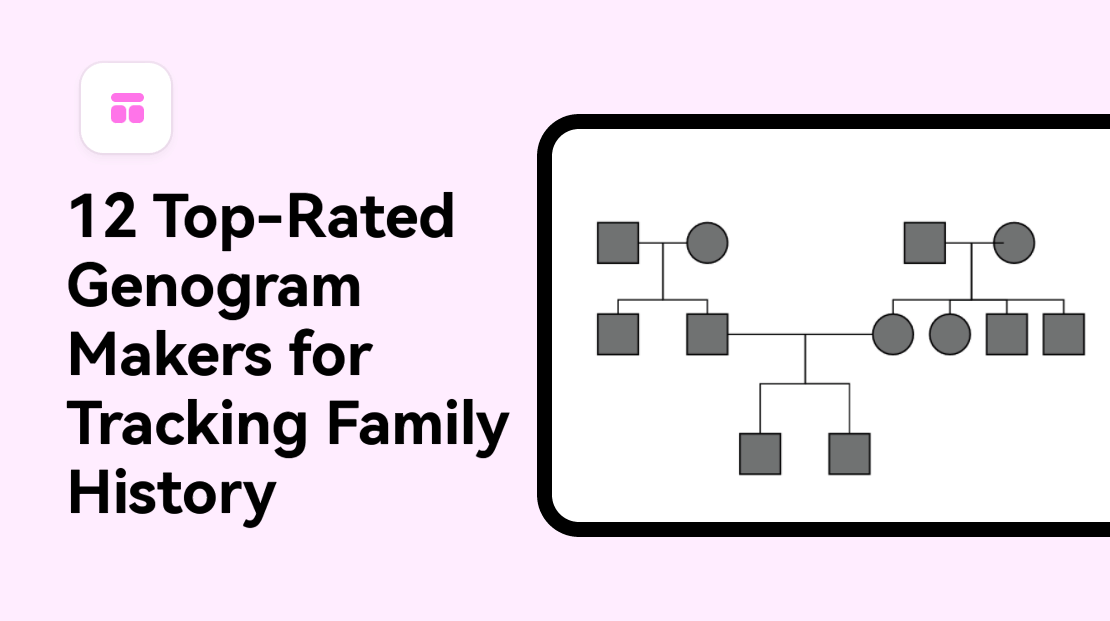 What Is a Genogram
A genogram is a visual tool used to map out and explore relationships, influences, and patterns within a family system. This tool goes beyond a standard family tree to include additional information about the family. By examining the interplay of genetics, social factors, and behaviors across multiple generations, genograms provide you with valuable insight into the individual's background, health, and overall well-being.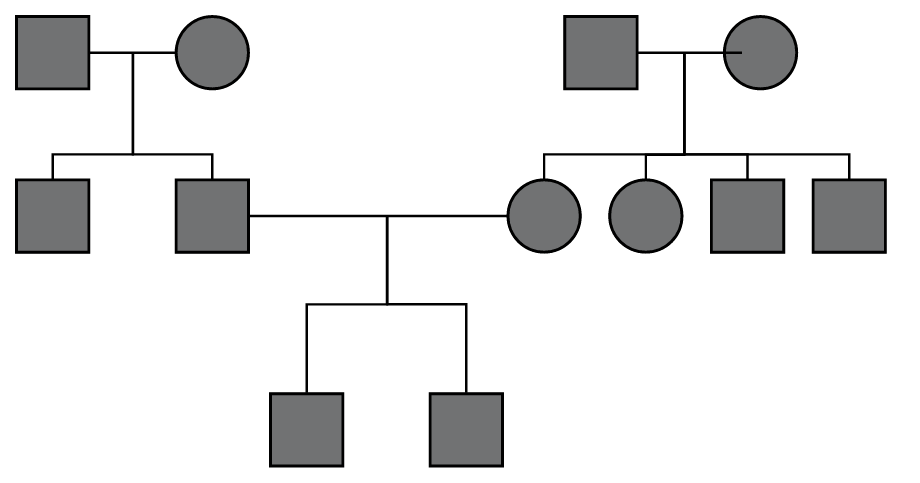 Why Do You Make a Genogram Online
The easiest way to think of a genogram is a robust and more detailed version of a family tree. With more details to be included, making a genogram online is often an easier option. You will have more freedom with what to add, and complete filling all the sections a lot faster. Some of the reasons you should consider to make a genogram online include:
Increased Convenience: Make a genogram online from anywhere and at any time.
Ease of Share: Easily share your online genogram with your therapist and keep track of your family's history.
A Variety of Templates Available: Choose the most appropriate genogram templates, saving you time and effort.
Many Features to Choose From: Accessadditional features, such as the ability to add photos and notes or add links to make the genogram more informative and comprehensive.
What to Look for in Genogram Makers
Before you make a genogram online, you need to choose a tool that will fit your specific needs. With each genogram maker having its unique features, consider the following factors:
Available Features: Choose a genogram maker with a comprehensive list of features, You should be able to conveniently add lines, symbols, text, and links, and export the online genogram to a file format you can share with others.
Ease of Use: Choose a tool that is easy to use and does not require advanced knowledge to make a genogram online
Cost: Choose a genogram that fits your budget.
Reputation: Do your research and read reviews about different genogram, makers to find the most reliable and user-friendly.
12 Best Tools Available for Making a Genogram Online
Boardmix is an online collaborative whiteboard that integrates various tools to boost efficiency. With the Boardmix genogram template, you can easily visualize your family history and patterns. Simply choose the genogram template provided by Boardmix and use it to make your own genogram online. Watch as all parts come together, and share the output with others.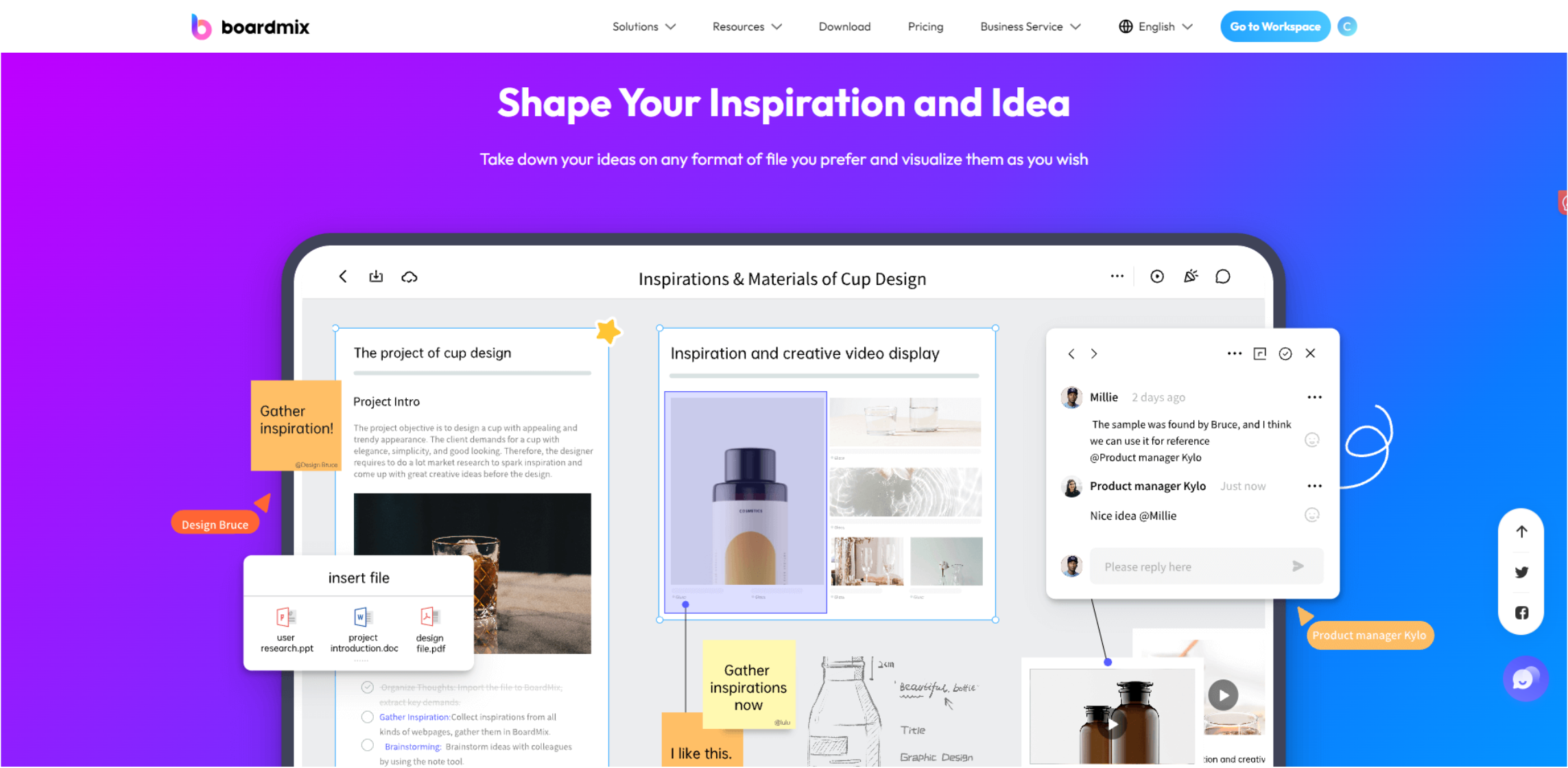 Pros
A free online tool that you can use to make genograms.
Easy to use even for those without knowledge of diagramming software.
A versatile tool to make genograms online in different sizes and complexity.
Ability to collaborate with others on the same genogram.
Various formats to export the genogram, including PDF, PNG, and SVG.
Cons
Limited features compared to other genogram makers.
No offline access and you can only make genograms online.
Pricing
Free to use, with premium plans starting at US$2.9 per month.
EdrawMax is a versatile diagramming software with several tools, including a genogram online maker. The free tool offers a wide range of features, including a library of genogram symbols and the ability to add notes. This gives you an easy way to visualize psychological factors and hereditary patterns that influence relationships.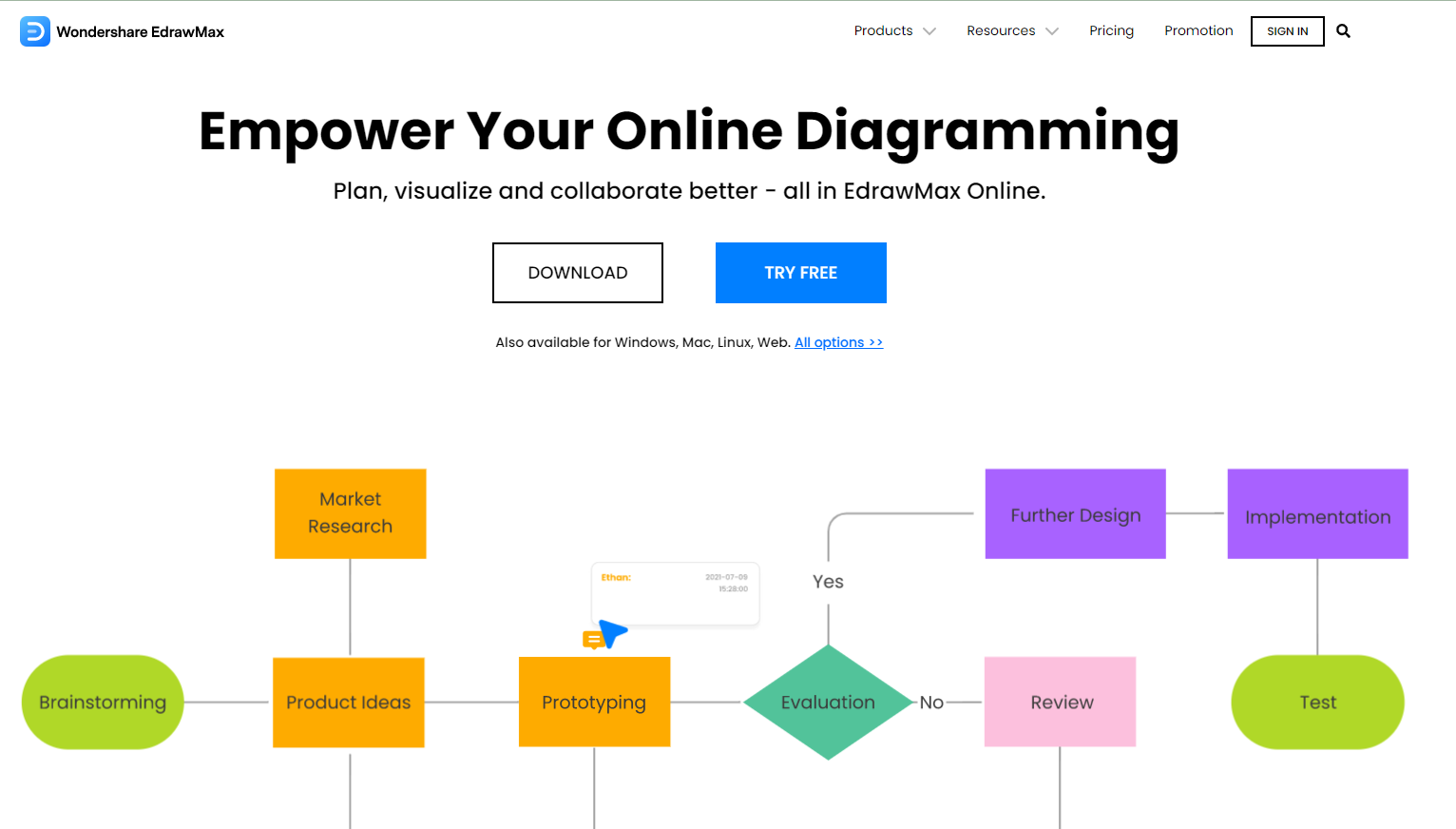 Pros
A wide range of features for creating genograms.
Easy to use with an intuitive interface and plenty of tutorials to help you get started.
Versatile tool with flowcharts, mind maps, and organizational charts.
Cons
EdrawMax has a lot of features that make the learning curve steep.
The subscription is quite expensive.
Pricing
Individual Plans start from US$99
Team and Business Plans from US$595
Education Plan from US$68
WinGeno is an application for creating and printing genograms. Usually used by mental health professionals, WinGeno is an effective tool for creating a visual representation of their family tree.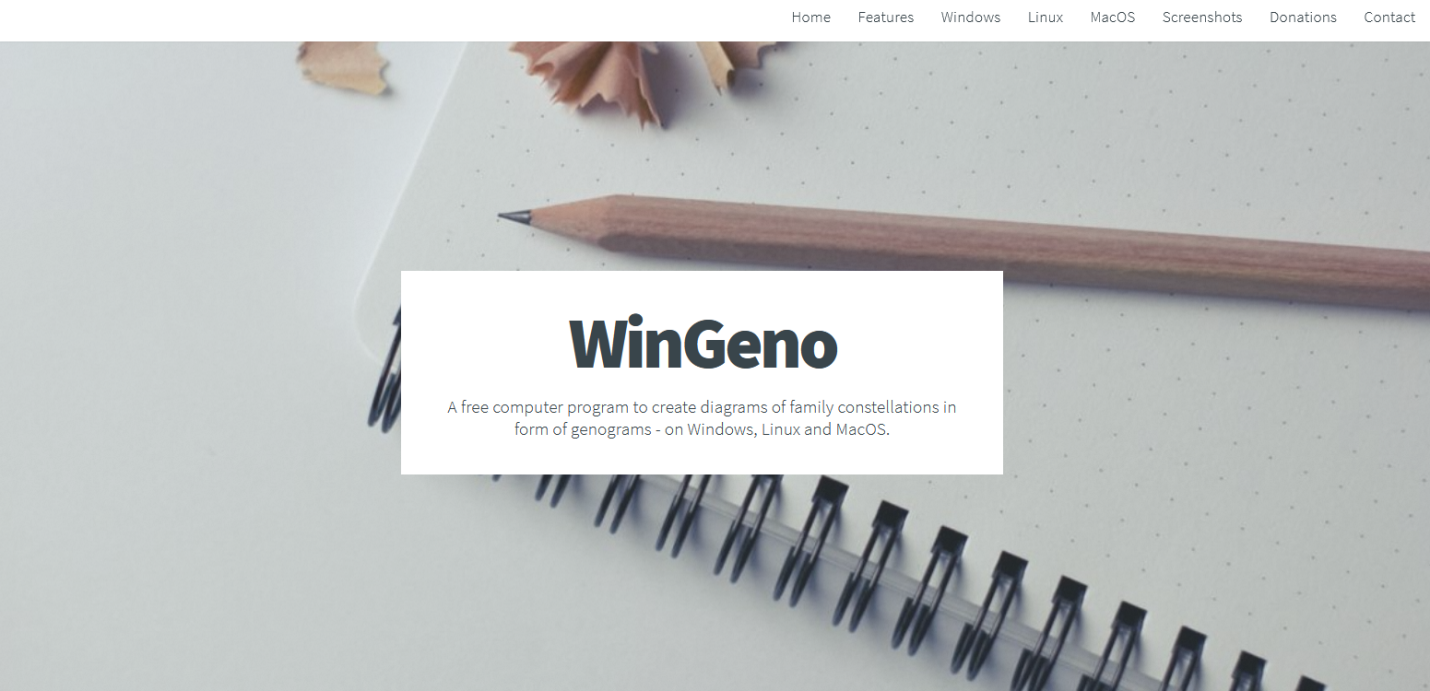 Pros
Easy to use with all features within reach.
Offers a variety of features for creating comprehensive genograms.
Ability to export your genogram to a variety of file formats and share it with others.
Relatively inexpensive, especially for beginners.
Cons
Design to only run on Windows computers.
Limited features compared to other online genogram makers.
Difficult to learn how to use all of the features.
Pricing
GenoPro is another application for creating and managing genograms to visualize family relationships and history. The powerful tool is often used in family therapy and genealogical research.

Pros
Compatible with Windows, Mac, and Linux operating systems.
Requires only a one-time purchase.
Cons
Relatively expensive.
Not as user-friendly as other online genogram makers .
Fewer features compared to some genogram online makers
Pricing
Free trial
Single-user license - US$99
Family pack of up to 5 users - US$199
Family Echo is a free online tool that you can use to create and share genograms. It is usually a popular choice among family therapists and genealogists.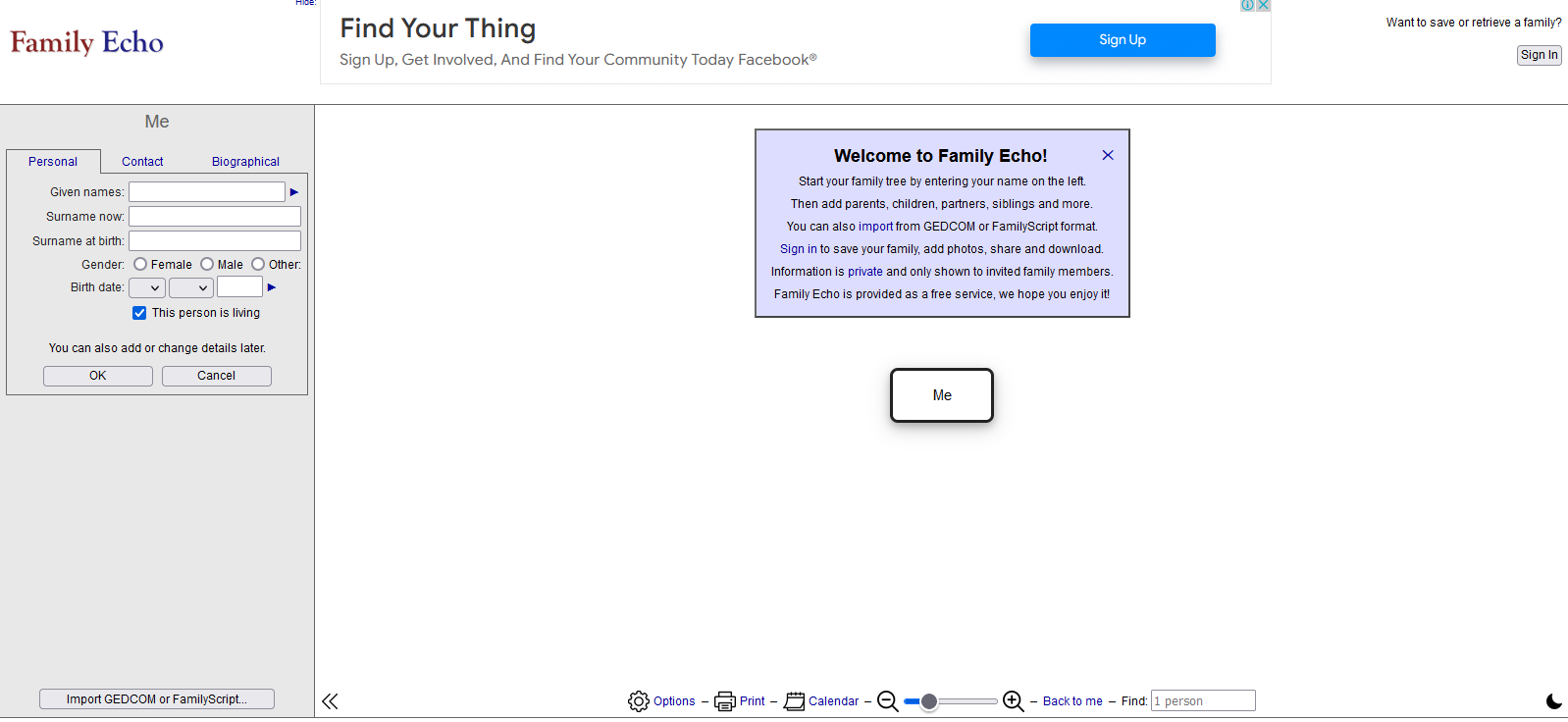 Pros
Free to use, with no hidden fees or subscriptions.
Easy to use for people of all levels.
Versatile and can create genograms of any size or complexity.
Feature-rich, allowing you to add photos, notes, links, and more.
A secure platform that protects all the data you share online.
Cons
No offline access, limiting usability.
Limited customization options for your genogram.
Does not support multiple users.
Pricing
Visual Paradigm is an online diagramming software that offers various capabilities, including making genograms online. The wide range of features available makes Visual Paradigms a good choice for professionals and individuals who need to create complex genograms.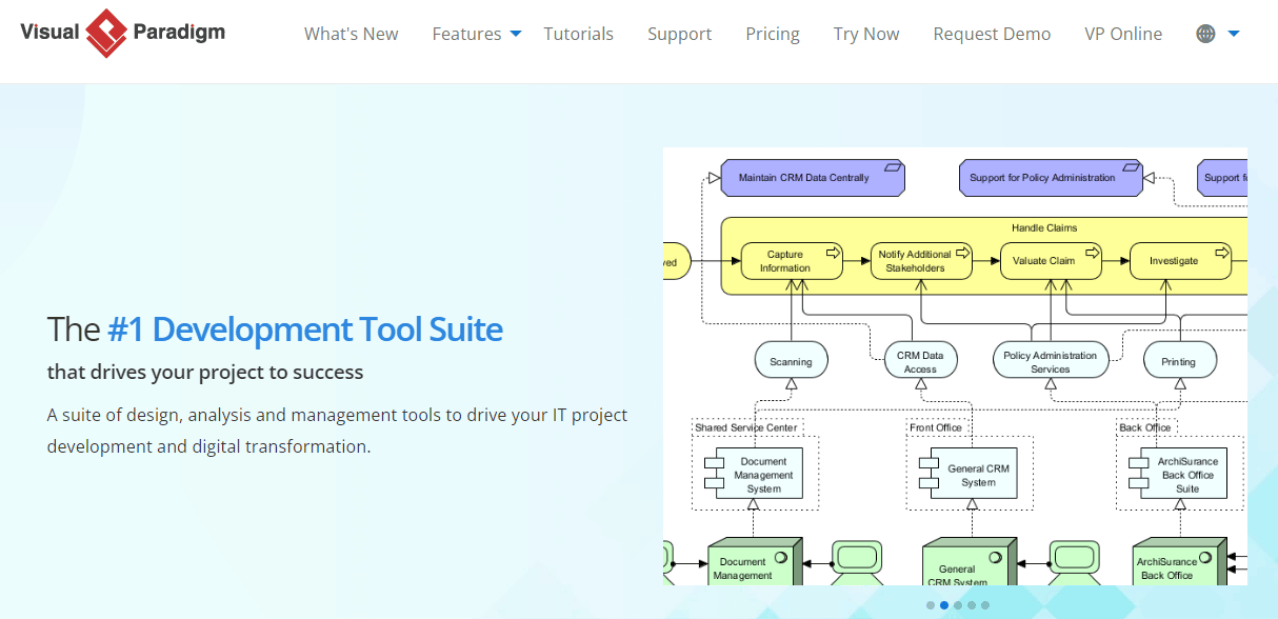 Pros
Comes with powerful features for creating genograms as a professional.
The drag-and-drop interface makes it easy for most people to use the tools.
Supports real-time collaboration by allowing you to share the genogram with others.
Relatively affordable with several pricing plans to choose from.
Cons
There is a bit of a learning curve although the documentation is comprehensive.
Pricing
Perpetual Pricing – Starts from US$99 to US$1999
Subscriptions – Start from US$6/mo. to US$89/mo.
GitMind is a free online mind-mapping and brainstorming tool. The website also comes with effective tools for creating a genogram online.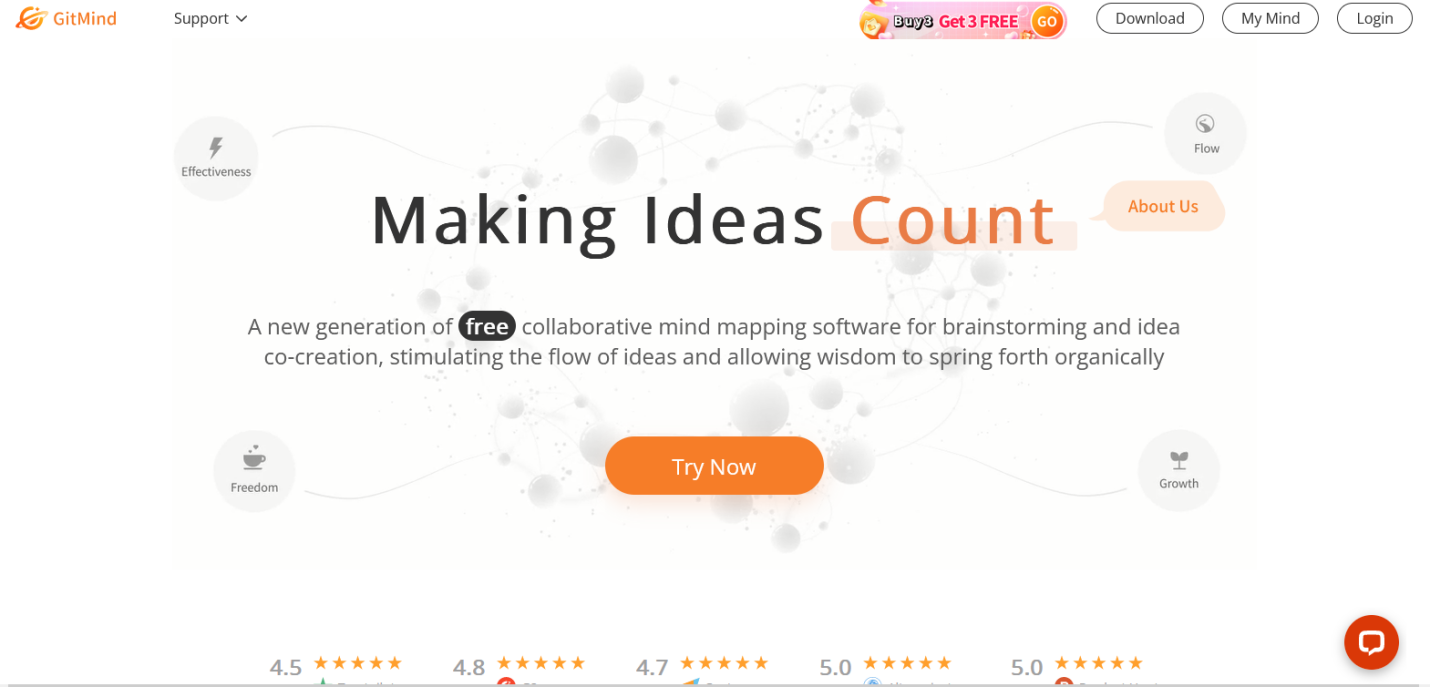 Pros
A user-friendly tool to make genograms online.
Can be used to create a variety of diagrams including genograms and family trees.
Offers a free plan with advanced features.
Offers a library of genogram symbols, saving you time and effort.
Allows you to add notes and provide more information about your family members.
Allows you to export your genogram in different file formats.
Cons
The free version has some limitations like the number of diagrams or shapes that you can use.
Not as powerful as other genogram online makers
Pricing
Free to use up to 10 genograms.
Premium version - US$4.08 per month for unlimited usage.
Canva is a graphic design platform for creating custom graphics. However, you can also use it to make genograms online using the variety of features available.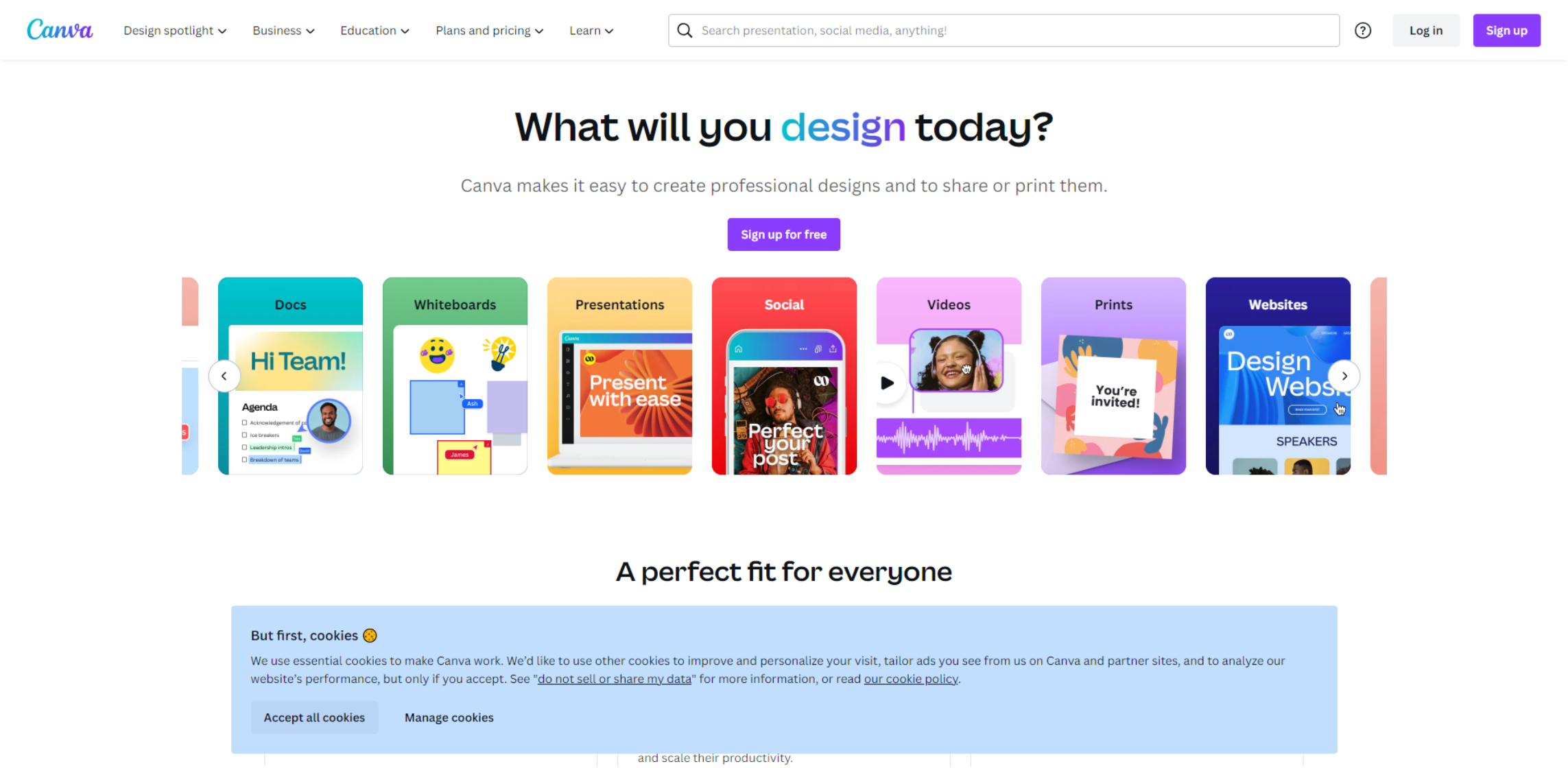 Pros
Free to use even for commercial purposes.
Easy to use for people who lack graphic design skills.
Offer a wide variety of free and premium templates to choose from.
Easily customizable to fit your needs.
Shareable output in PNG, PDF, and JPEG.
Cons
Limited features compared to other genogram online makers.
Being primarily a graphic design platform, Canva is not as versatile in making genograms.
Pricing
Free to use
Certain features require you Canva Pro for $12.99 per month to remove the Canva watermark.
Creately is an online diagramming tool that you will find useful in creating genograms. The cloud-based tool offers free and paid plans with access to a wide range of diagram features.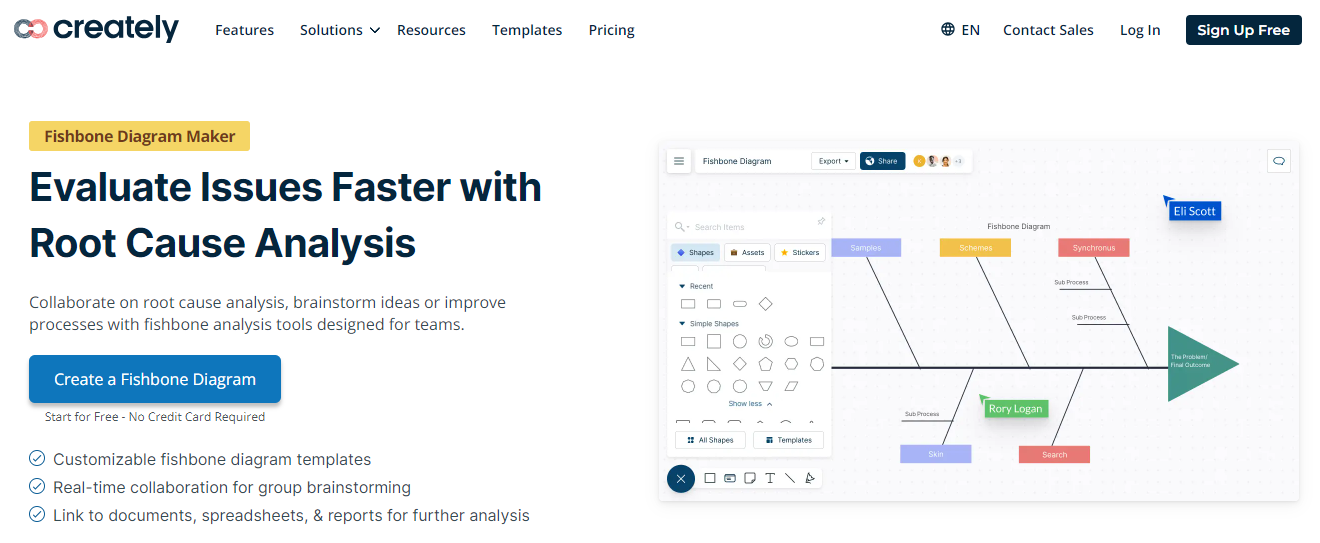 Pros
Easy-to-use diagramming software.
Can be used to create a variety of diagrams, including genograms, mind maps, and more.
Allows collaborations with others on your diagrams.
Offers multiple export options in different file formats.
Cons
The free plan is limited in terms of the number of diagrams you can create and features to use.
The number of symbols you can use is limited.
Can be slow at times, especially when working on large diagrams.
Pricing
Creately offers a free plan and three paid plans:
Starter: $5/month
Business: $89/month
Enterprise: Custom price
MyDraw is a desktop diagramming tool that you can also use to create genograms. It is a more complex program compared to other online options. However, it offers more features that allow you to produce better diagrams.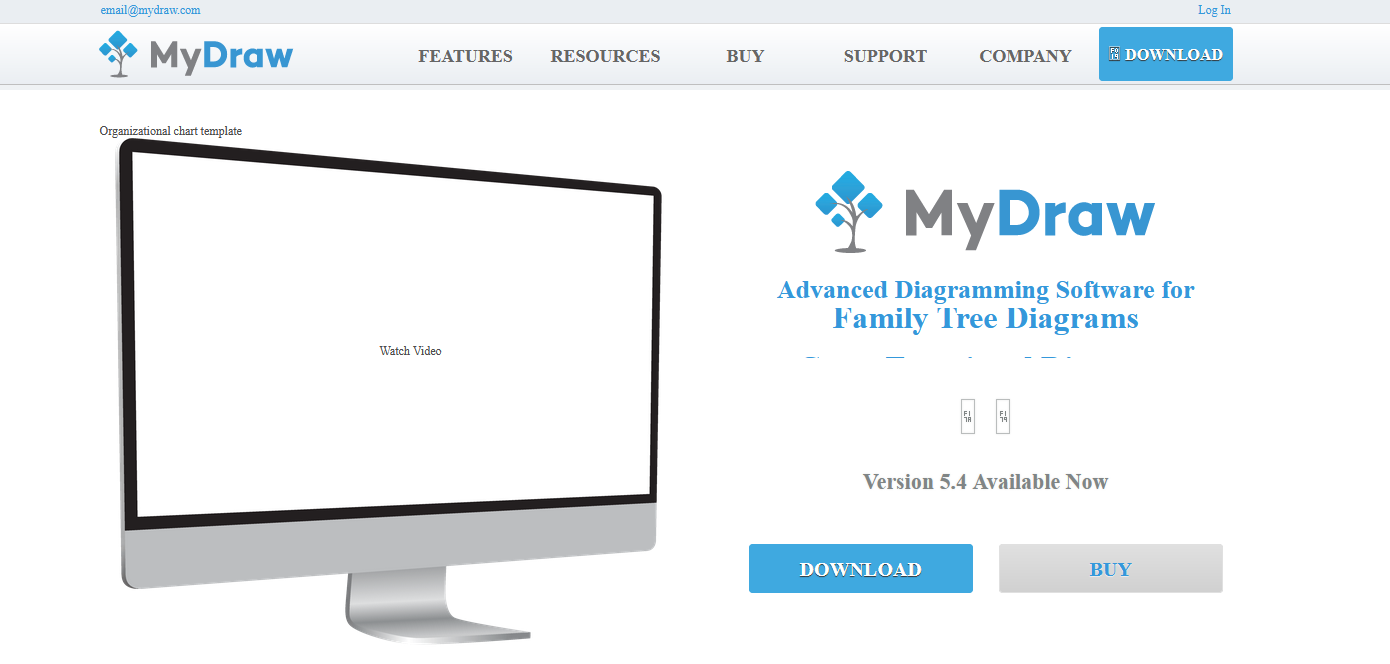 Pros
MyDraw includes advanced features that make it a powerful tool for creating genograms.
The program is relatively easy to use and offers an intuitive interface for making genograms quickly.
You can create a variety of diagrams, not just genograms with MyDraw.
Cons
MyDraw is a paid program that is relatively expensive.
The learning curve for beginners.
The software is not as user-friendly for beginners.
Pricing
MyDraw License - US$69
Subscription Renewal - US$36
Lucidchart is an intelligent diagramming application that you can use to make a genogram online. The cloud-based diagramming software offers a variety of features to easily create and customize genograms.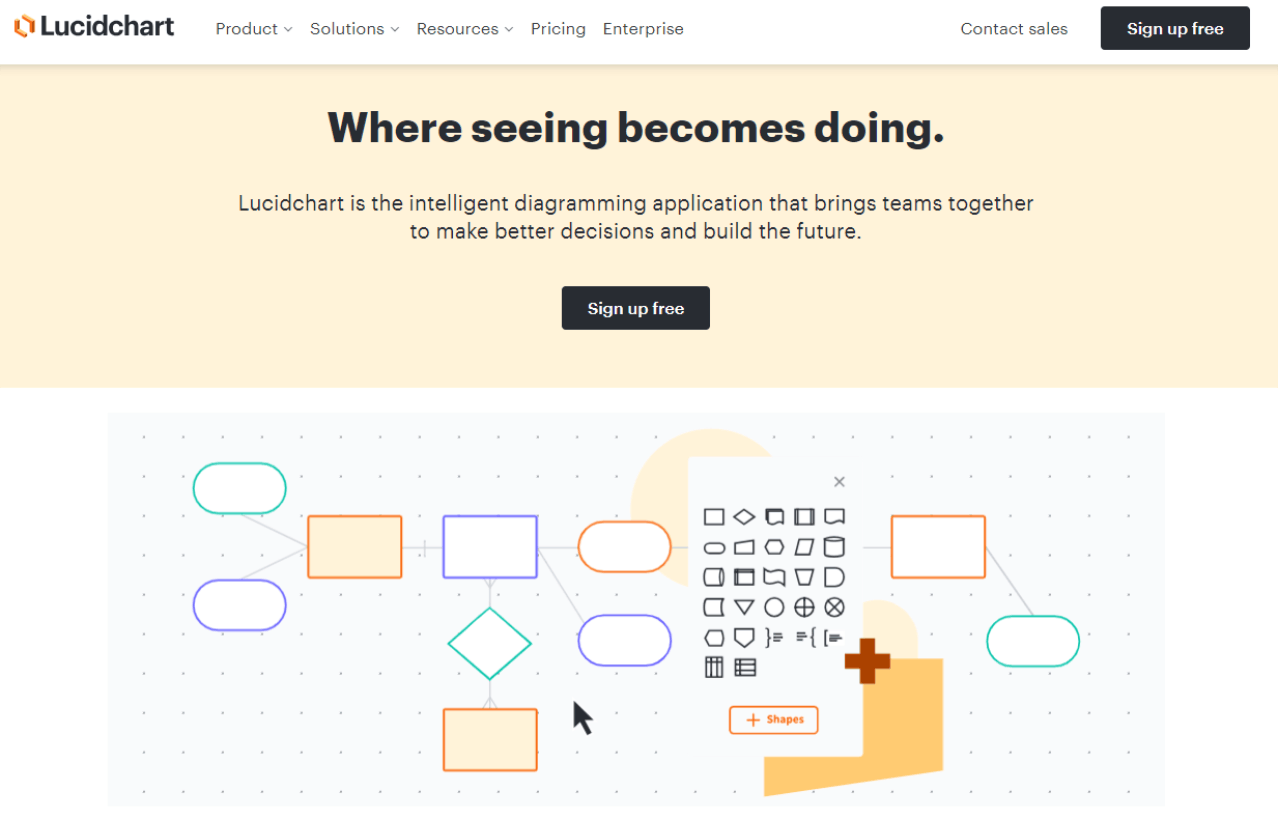 Pros
Easy to use and beginner-friendly.
Cloud-based tool, allowing you to access your genograms from anywhere.
Offers a wide variety of features to make it easier to create and customize genograms.
A free plan is available for creating and editing genograms.
Cons
The free plan comes with limited features.
The paid plans are relatively more expensive.
Not powerfulcollaboration features.
Pricing
Free: Create and edit genograms with limited access to features.
Individual: Starts as low as $7.95 per month per user and is limited to 1 GB of storage.
Team: Starts as low as $9 per month per user and offers premium features and unlimited storage
Venngage is a good option for beginners. The online graphic design platform is free to use. However, it comes with all the tools you need to make genograms online.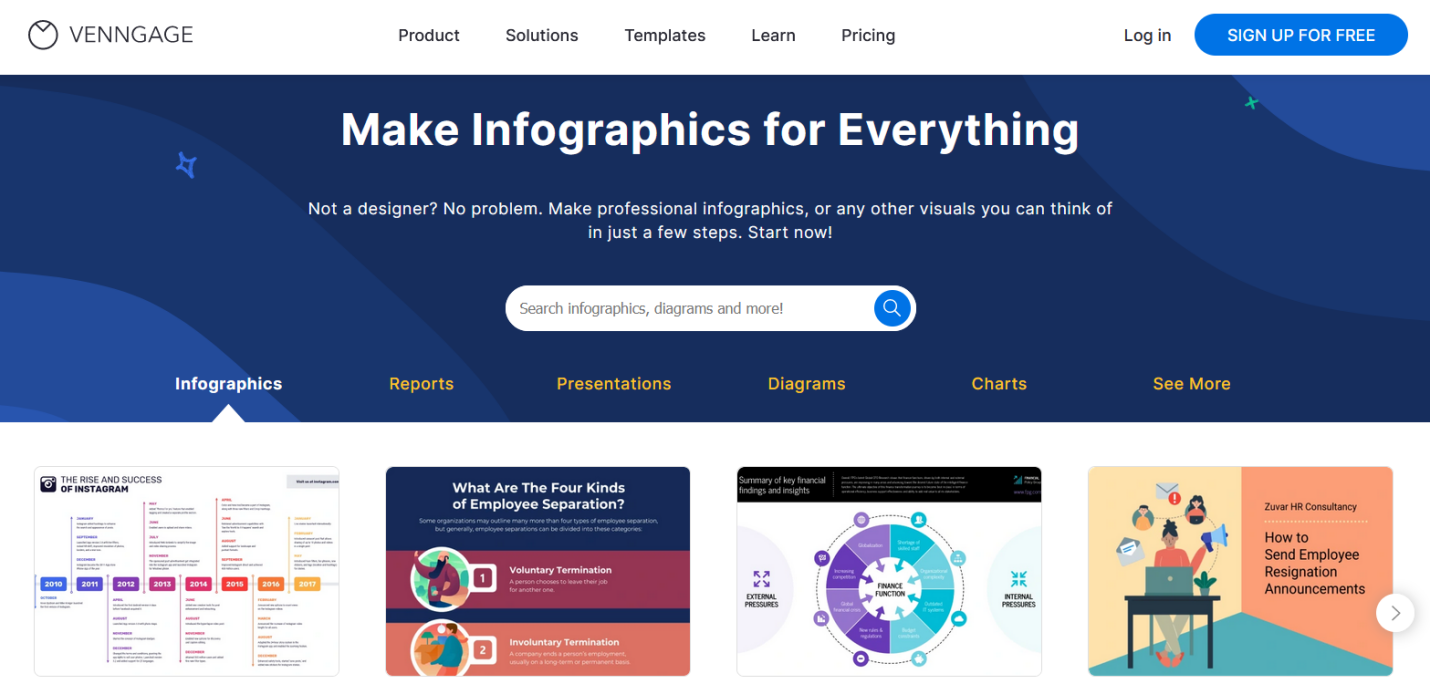 Pros
The free plan comes with all the features you need to create a genogram.
The platform is intuitive and easy to use.
A variety of genogram templates are readily available to get you started.
You can collaborate with others on your genogram.
Cons
Features on the free plan are quite limited.
No custom symbols are available.
Genograms on the free plan come with a watermark.
Pricing
Free Plan
Premium: US$10 per mo.
Business: US$24 per mo.
Enterprise: US$499 per mo.
Which is the Right Genogram Maker for You
Choosing the right genogram online maker will depend on more factors than the price. You need to consider the ease of use and genogram features available. Boardmix genogram template comes with all the things needed to build a great genogram diagram. Just try it out today!