Modern advancements in technology is making product development more challenging day by day. Many factors affect the success of a product. One such crucial determinant is its user experience. A well-designed UX roadmap can help you maximize your user experience and increase engagement and growth opportunities.
But what really is a UX roadmap, and how can you create one to achieve the perfect user experience for your product? Let's find out.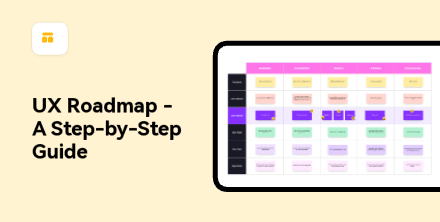 What Is a UX Roadmap
A UX or user experience roadmap is a well-researched document that defines user experience vision, design, and research plans. It combines product design and user experience consideration and is the overall experience attached to a product or a brand. It ensures that a company follows a user-experience approach to developing a product.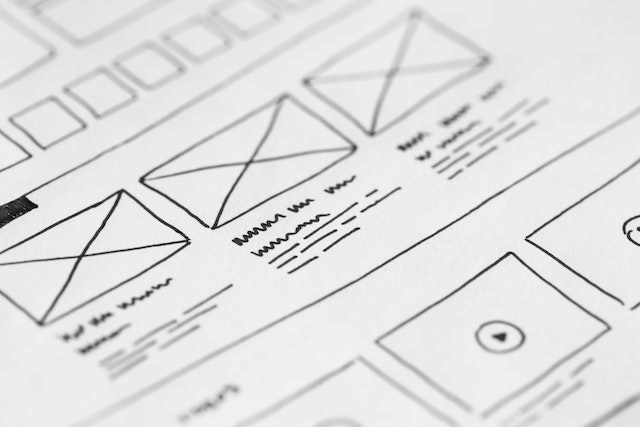 A well-organized UX roadmap will allow the team to accomplish the research and design goals timely with the required budget. The features of a good UX roadmap are:
It should be clear, concise, and easy to understand.
It should be based on user research.
It should work as a prototype for future roadmaps.
It is part of a larger product strategy.
In short, roadmap of UX is a list of users' needs and an action plan to address those needs. Along with a list, a UX roadmap can also be a spreadsheet, slide deck, or just a bunch of sticky notes.
What Are the Benefits of a UX Roadmap
UX roadmaps communicate future work at a high level. The main benefit of a UX roadmap is that it optimizes the product management of the UX design by creating a single view of user needs and possible solutions.
It describes all the steps that need to be followed and the dates of the completion, thus giving the team a goal they need to achieve. Some other benefits of UX roadmaps are:
Prioritize User Experience: The integration of user experience roadmaps early in the project allows you to prioritize user experience from the start. This allows better collaboration among stakeholders by enabling them to comprehend UX goals and optimize product usability.
Align and Prioritize Diverse Work: Building a UX roadmap allows designers to reveal themes and patterns of all work activities and prioritize them based on business and user-oriented criteria. By reviewing the roadmap, teams can ensure that any new themes or changes align with their UX strategy.
Reinforce the Importance of Design: A UX roadmap also emphasizes the significance of design in achieving product success. It serves as a tool to reinforce the importance of considering user experience alongside product development. This sends a message to the team that prioritizing user satisfaction's vital.
Types And Components Of UX Roadmaps

Source: https://ningor.tech/
There is a range of types of UX roadmaps, and they differ according to the objectives, context, and the type of target audience. These types are:
Product Roadmap
A product roadmap is a board high-level plan that tackles all the future problems that the company might face. It consists of all product-related issues, such as UX, design, development, and marketing. In addition to this, it also includes user-related issues such as user needs and product value.
Product managers are the creator and sole owners of product roadmaps. They lead by creating a product roadmap, scheduling time for meetings, and prioritizing the work according to needs. The components of product roadmaps are:
Product Features: These are the functions the product needs to perform. One way to prevent creating a random or wrong selection of features is by going through customer requests and ranking them.
Epics: An epic is a group of features with a mutual strategic aim. It can be considered such as that a theme might be comprised of several related epics.
Theme: A theme in product management is a high-level objective that is built on a related set of features or stories.
Field Roadmap
Field roadmaps include problems to be solved by multiple UX areas, including user research, content, and information architecture. It uses a high-level representation that provides a holistic view of all the objectives of UX disciplines and UX design stages.
The primary creators of field roadmaps are UX directors that oversee multiple UX areas within a product. They are responsible for the team who delivers on the UX vision. This roadmap includes themes for:
UX Design: It is the process of designing products that provide meaningful experiences for the users.
User Research: User research forms the basis of the field roadmap. It lets the design team know what users want and how to give that to them.
Specialty Roadmaps
A specialty roadmap outlines and focuses on the specialty of just one UX area. It is built to align team members within a specific area and encourage collaboration.
These roadmaps are subsets of field roadmaps and are common for smaller UX teams to maximize their resources and communicate bandwidth.
How to Create a UX Roadmap
Creating a roadmap of UX with a handy tool, like Boardmix, is very simple. Just keep in mind the following things, and you will have a perfect UX roadmap in no time.
Define your Goals and Objectives
It is important to identify and define your goals and objectives at the very beginning of creating a UX roadmap. By involving stakeholders and aligning your work with product strategy, you can set the right path for successful execution.
Use the Right Tool
You don't want to make a roadmap on the apps that are not built for such tasks. So, make sure that you're using the right tool, like Boardmix. It will let you create your roadmap in minutes with the preset templates, add imitative and invite your teams with just a few clicks.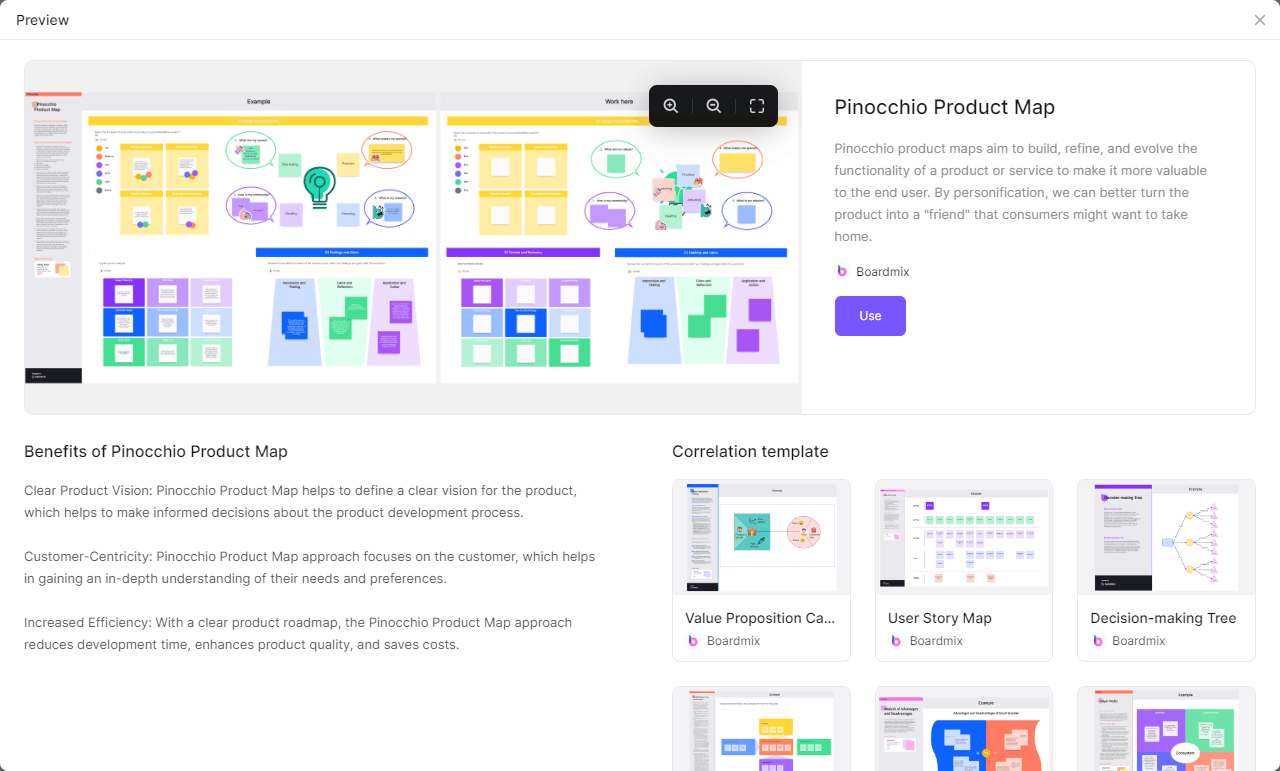 Focus on User Research
Conducting user research is another crucial step in building a roadmap. It helps you comprehend your user's needs and behaviors, which allows you to create a better product.
Keep it Flexible
Your roadmap should be flexible. It should allow you to continuously discuss, re-prioritize and adjust it according to your customer needs and market changes.
Create Themes
After conducting research and gathering user information, you need to create themes. These themes will evaluate the problems that you need to solve based on the inputs.
Visualize and Share Your UX Roadmap
The final stage is to communicate and visualize your UX roadmap. After this, you must share your UX roadmap, keep everyone on close tabs and avoid overanalyzing your UX roadmap.