When it comes to business process modeling, BPMN (Business Process Model and Notation) is the leading international standard. As an open standard, it enables businesses to model their processes efficiently and effectively, ensuring that all stakeholders are on the same page. BPMN also makes it easier to optimize and refine processes and to document them for future reference.
To make the most of BPMN, businesses need to have the right tools at their disposal. This means that they need to be able to find the best BPMN tools that will meet their needs. To help you find the best BPMN tools, we have compiled a list of the top five tools that we recommend. Keep reading to find the one that suits you best!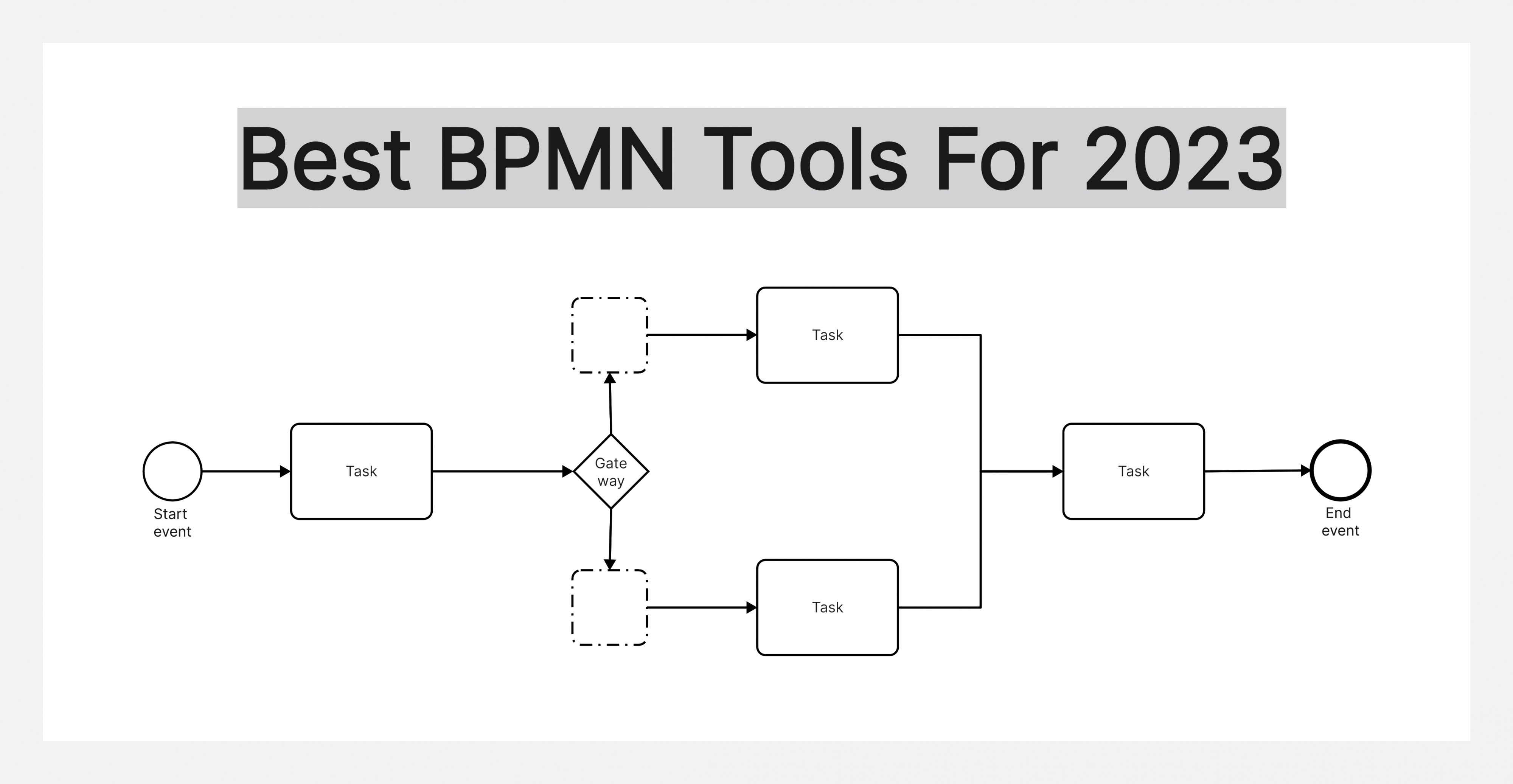 Standards for BPMN Tools
Before we get into the list, it is important to understand the following standards that you should use to evaluate any BPMN tool.
User Interface: The user interface should be easy to use and intuitive. It should provide a comprehensive set of features such as drag-and-drop, shape palettes, and customizable menus. The tools for easy collaboration and communication between users are a great addition and desirable standard.
Data Integration: The tool should be able to seamlessly integrate with existing systems and databases. It should be capable of importing and exporting data in various formats and can handle various types of data, including structured and unstructured data.
Process Modeling: It should offer a comprehensive set of features for creating and managing process models. Support for a variety of modeling techniques, including flowcharts, and decision maps come in handy. Additionally, there should be the capability to transform models into ones that can be executed.
Simulation: running simulations of process models is a top standard of the BPMN tool. These simulations should be able to accurately predict the behavior of the process in different scenarios. They should also be able to provide detailed reports and analyses of the process.
Documentation: The tool should provide comprehensive documentation for the models and processes. Tutorials and user guides for the tool, as well as reference materials, should be present.
By assessing a tool against these standards, organizations can ensure that they are selecting the best BPMN tool for their needs. Such a tool will be able to improve the efficiency and effectiveness of their business processes and help them to achieve their goals.
Top 5 BPMN Tools
Boardmix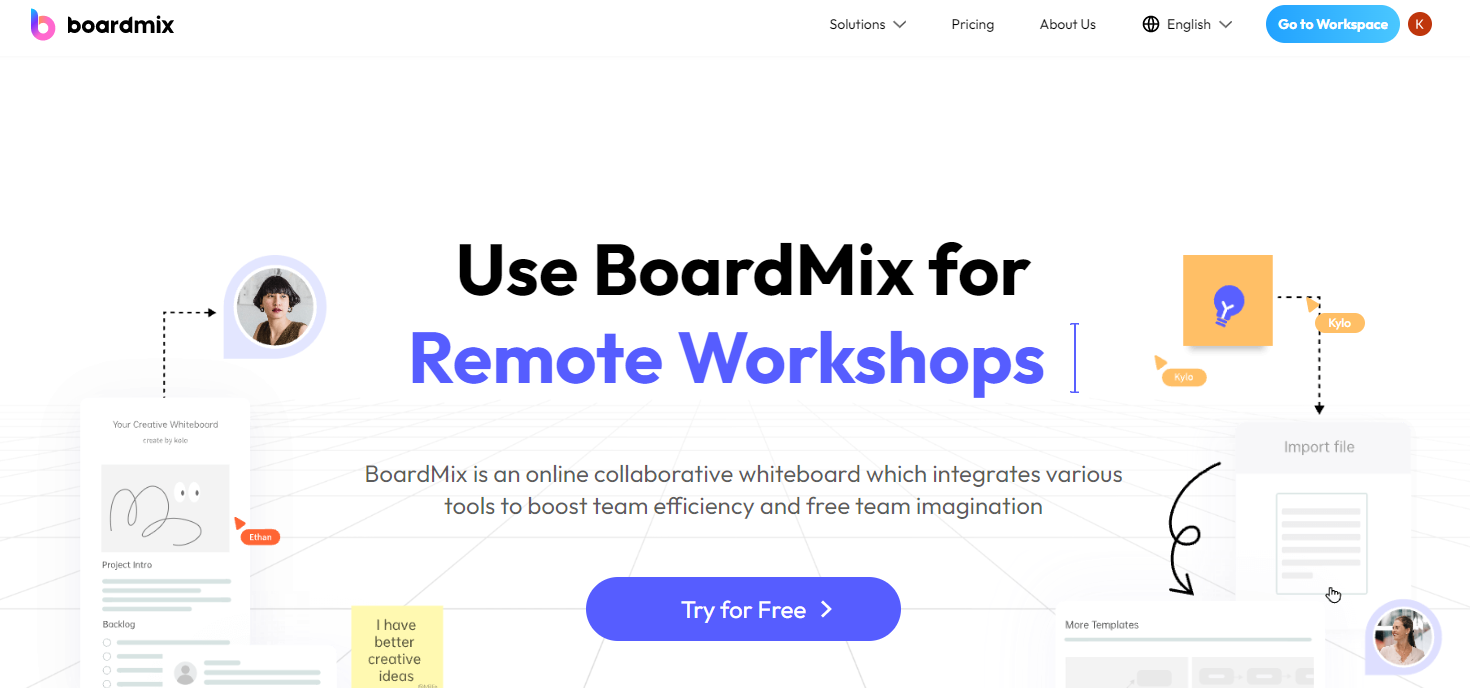 Boardmix is an excellent BPMN tool for business process mapping and workflow design. It is a cloud-based platform that allows users to easily create BPMN diagrams with a ready-made template and drag-and-drop interface.
Boardmix also offers a range of features that make it one of the top BPMN tools on the market, such as automated process execution, document management, process monitoring and reporting, and task tracking. Besides, it offers an intuitive user interface that is easy to navigate and allows users to collaborate on diagrams in real time.
Standout Features of Boardmix as a BPMN Tool
Easy to use: The drag-and-drop interface and preset template make it easy for users to quickly create BPMN diagrams.
Automated process execution: Boardmix allows users to execute processes automatically, saving time and effort.
Document management: Users can easily store and manage documents associated with their UML diagrams.
Process monitoring and reporting: Users can monitor the progress of their processes and generate reports to track their performance.
Remote working: Boardmix bridges the virtual and physical gap for the team works with advanced real-time collaboration feature.
ClickUp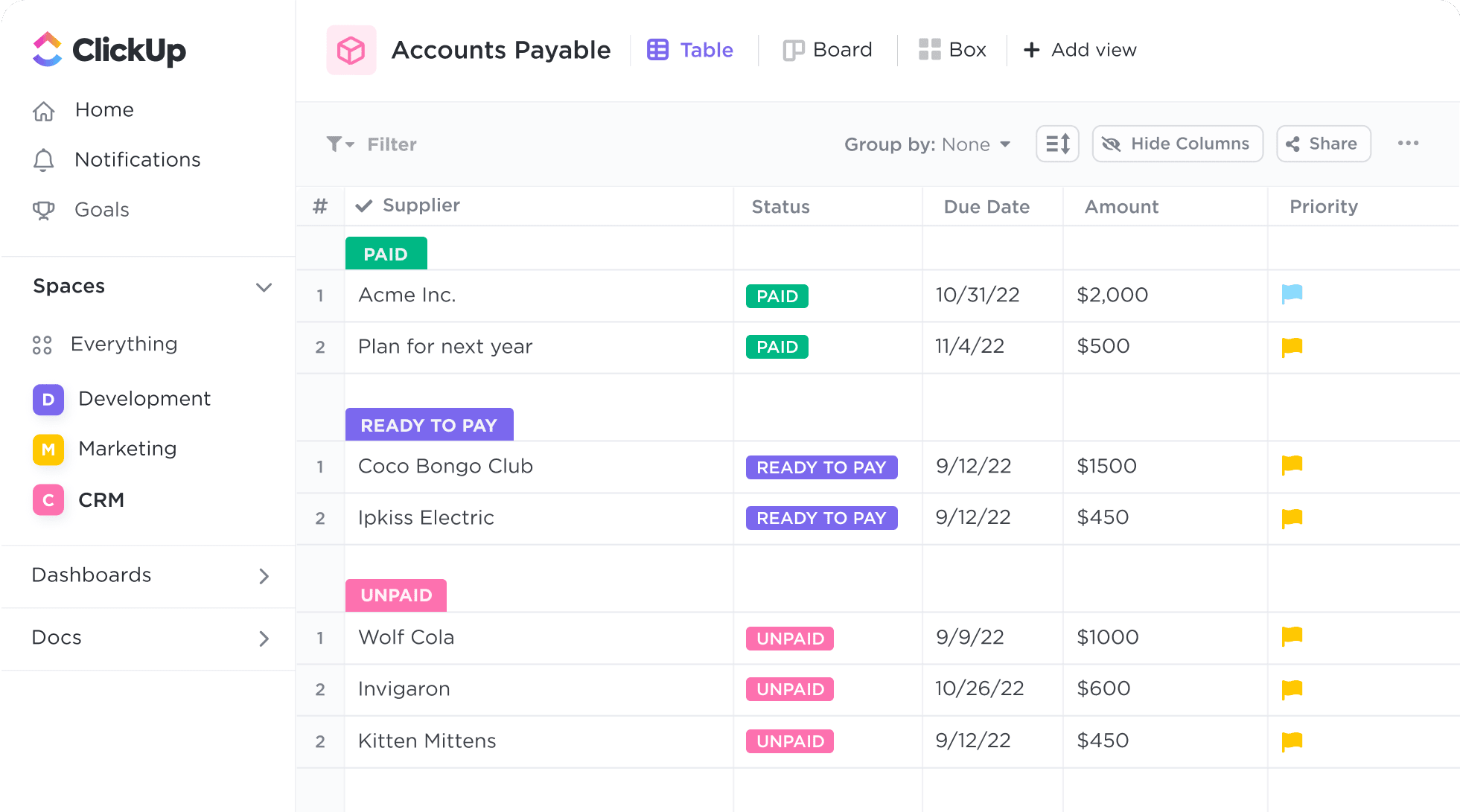 ClickUp is an affordable and functional cloud-based project management tool that provides numerous features important for project management, process modeling, and organization. It provides elements for workflow organization and simulation with integrative features and also allows the incorporation of communication and collaboration tools.
BPMN.io
BPMN.io is an open-source JavaScript library for creating and editing BPMN diagrams. It provides an intuitive user interface and powerful API for manipulating diagrams programmatically. It is useful as a collaborative tool for modeling structures and purposes.
Lucidchart

Lucidchart is a cloud-based BPMN tool that offers diagramming solutions for organizations to visualize processes and systems, including collaborative features. It gives organizations a platform to create various UML and BPMN diagrams.
Wrike

This is a new-generation BPMN tool that offers organizations varying types of visualization tools to help with the streamlining of processes and the organization of structure within an entity. It helps organizations highlight and visualize their business workflows and ultimately helps to improve productivity.