Flowchart software is a great tool for visualizing and communicating thoughts with your team. It also allows for better coordination of team efforts and achieving goal clarity. A good flowchart software should be easy to use with a great user interface. It should make collaboration with team members easier when brainstorming or ideating.
With tons of flowchart software in the market, which is the best and why? Which works best for Mac and Windows? This article will help to answer these questions and see how they compare to each other.
Read on to find out.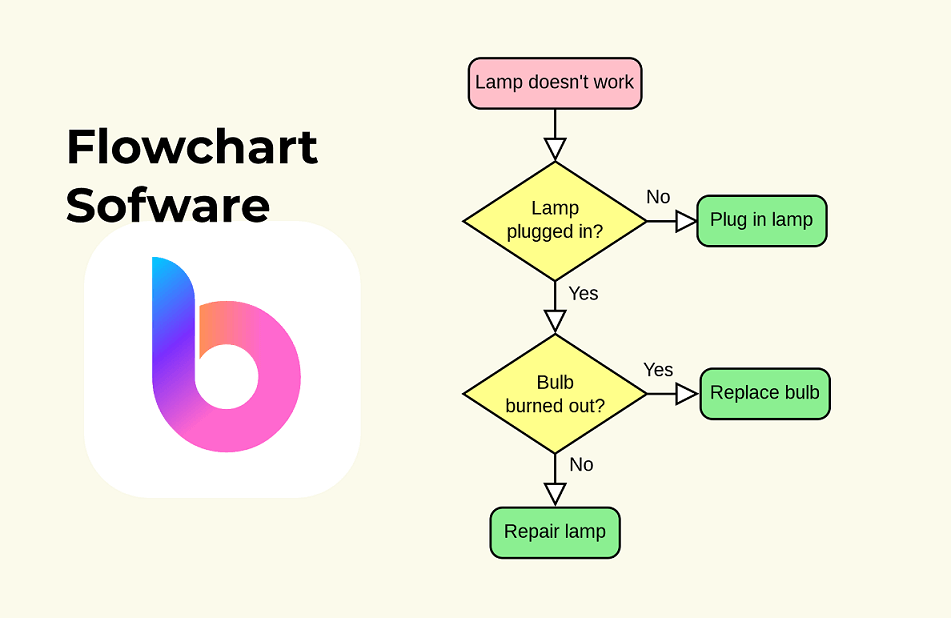 Part 1. Best Web-based Online Flowchart Software
There are several online flowchart software in the market each offering a different experience. To have a better experience exporting your ideas and thoughts, here are 5 of the best web-based flowchart software.
1. Boardmix flowchart software
Boardmix is an online whiteboard with an easy-to-use flowchart-making tool. It is a collaborative platform that allows you and your team to visualize your ideas. With it, you can build excellent flowcharts and creatively design them using the several shapes and colors therein. It has several templates to choose from as well as a built-in feature for communication.

Boardmix has made it to the top of this list because of its combination with other tools. It also incorporates other helpful tools such as Kanban, Mindmaps, etc. This makes it more than a single-use online application.
While flow charts help to achieve organization, Kanban allows you to define and manage every step of your work process. You can also create weekly plans, and organizational charts, and analyze your competition.
All capabilities of mainstream flowchart software like Miro and Lucidchart can be seen on Boardmix.
Pros
It is a web-based tool and no need to download a desktop app.
It's free for individuals.
Any changes are automatically saved.
Access to free flowchart templates through its workspace.
You can export in formats like .jpg, .png, .pdf, .bdx, and .svg.
Various elements can be added to the canvas like a route map.
You can restore your file to the previous version.
Supports private deployment which is great for companies and big teams.
2. Lucidchart
This is an intelligent flowchart software that allows teams to use diagrams to align and clarify their insights. Teams collaborate in real-time to build flow charts, customer journeys, mockups, and more. You can also import diagrams created using Gliffy, Visio, and OmniGraffle into a Lucidchart canvas. This flowchart software also allows you to pull data into charts and diagrams from other sources. This includes connecting live data to diagrams and shapes in your flow chart.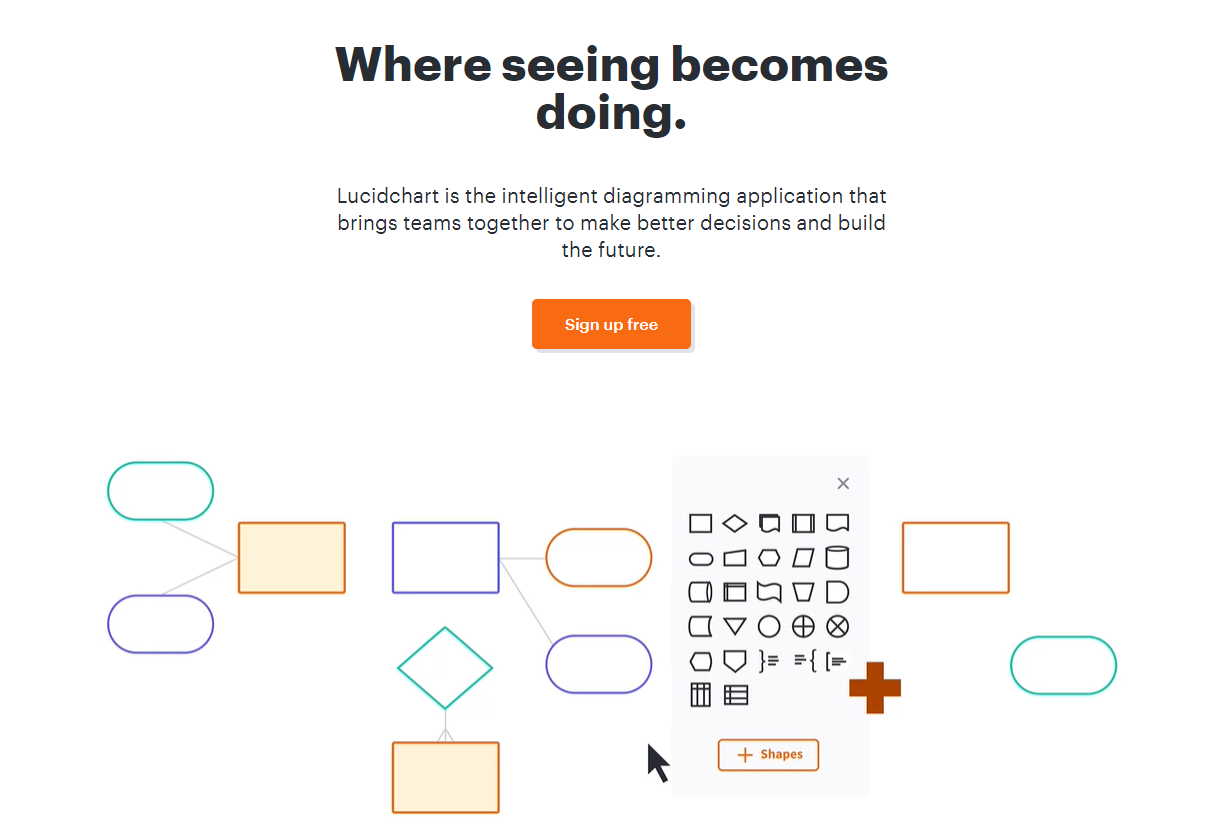 Despite being among the best flowchart software, it also has its challenges as it doesn't have as many features as Boardmix has.
3. EdrawMax
This is a great flowchart software that is easy to use when creating visual documents and infographics. It has a lot of shapes, icons, and templates that make it among the best flowchart software in the market. Furthermore, its intuitive user interface has a great layout that makes you easily understand how it works.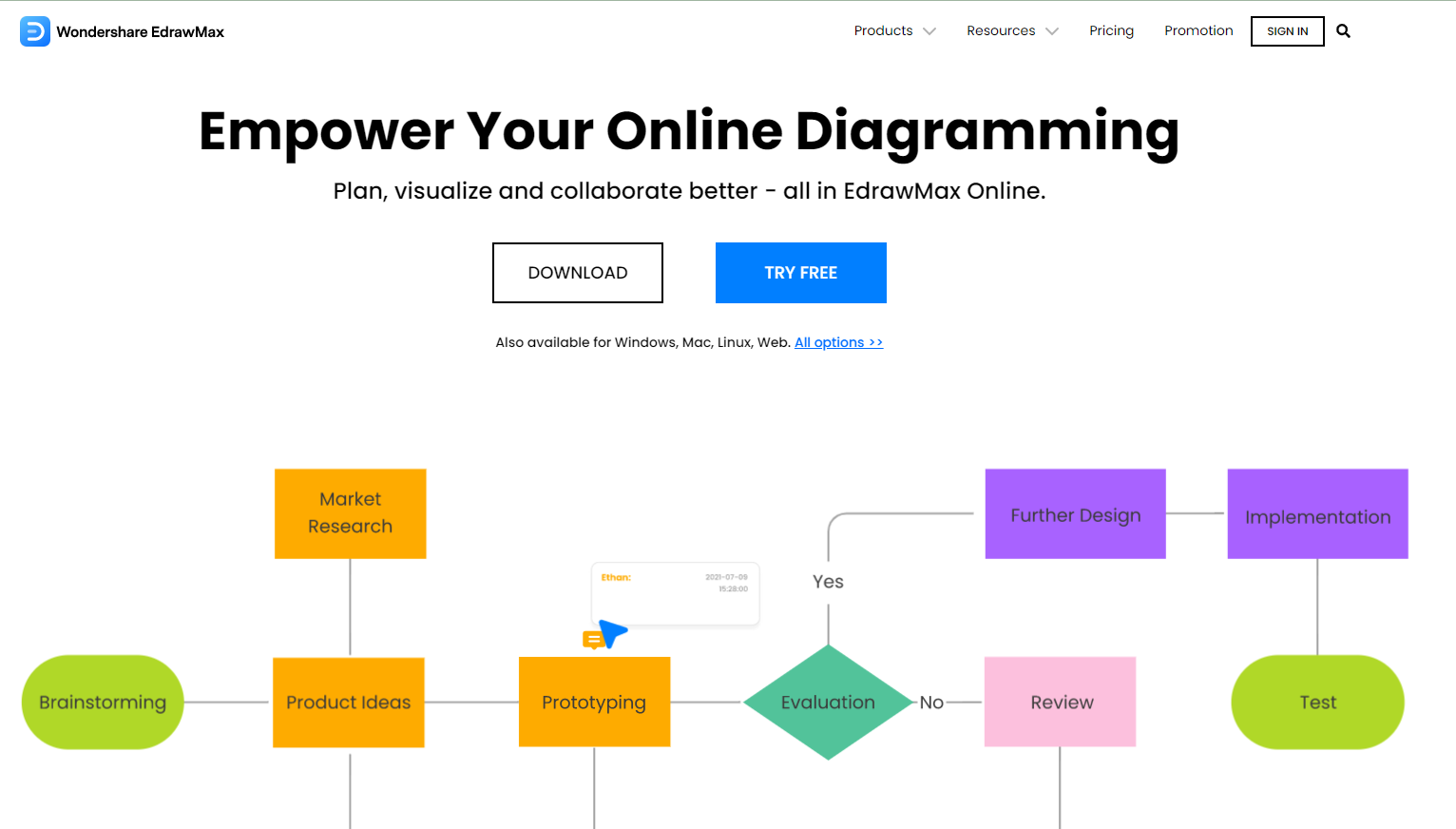 As a web-based tool, you can use it on a Mac, Windows, Linux, and other operating systems without downloading it. The only drawback is that it's dedicated to drawing flowcharts and therefore lacks other functions.
4. Cacoo
Cacoo is a great platform developed by Nulab. It's designed to create flowcharts, sitemaps, mind maps, and wireframes. It is a great tool for developers, project managers, and marketers since its function is not limited to flowcharts. The platform also lets you track changes and reply to comments making it a good tool for collaboration. However, the platform cannot do competitive analysis and planning which are available on Boardmix.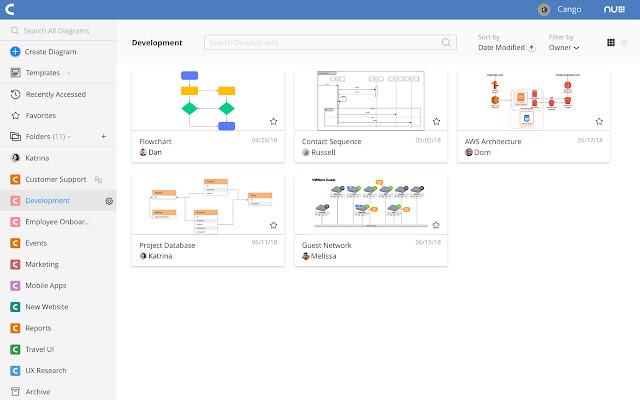 5. Diagrams.net
Diagrams.net is an intuitive platform that is free to use and among the most used flowchart software. The tool is great for small teams with leaner budgets and it can be used offline too. It has an easy-to-use interface with tons of templates and you can export your work in various formats. Furthermore, it integrates with platforms like Gitlab, Google Drive, Cloud JIR Server, Google Docs, and more.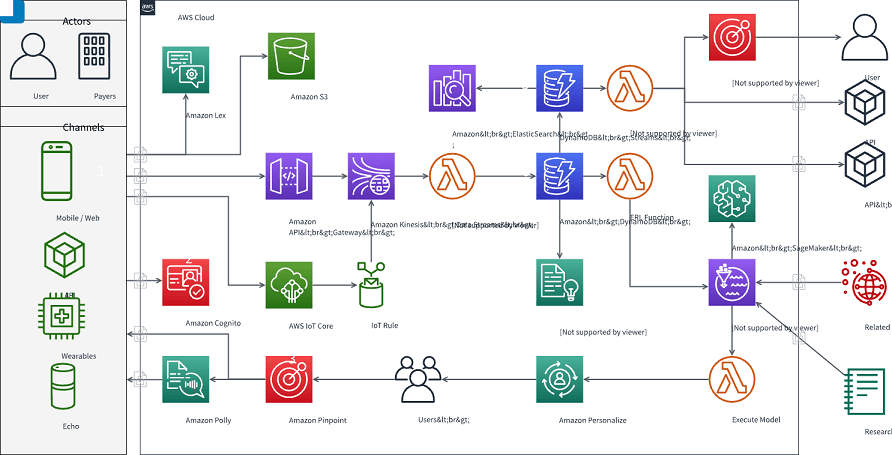 Part 2. 5 Best Flowchart Software for Mac & Windows
If you're the type of person who prefers using flowchart software on a mac or windows, here are five to consider.
1. Gliffy
This is an easy-to-use flowchart software on your Mac or Windows computer. Gliffy is also available as a web-based app and can also be used offline through a Chrome extension. In addition, this platform provides a fast drag-and-drop and diagramming experience. Despite this, it doesn't support the export or import of Visio files. The application also doesn't have as many templates to choose from, though it has enough shapes and diagrams.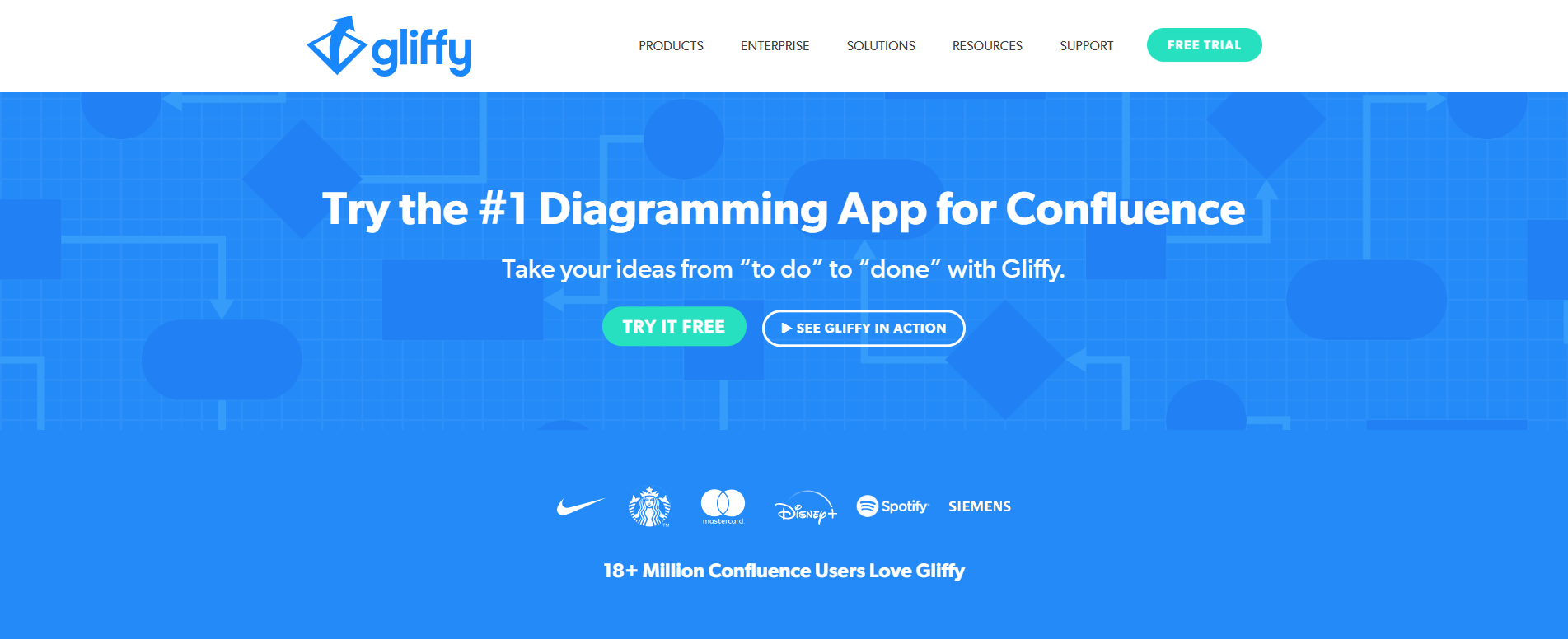 2. SmartDraw
This tool makes it easy and fast to create flowcharts, organization charts, Mind Maps, and workflow management. It is a highly sort after tool because of the number of functions it is capable of doing. SmartDraw is available on all platforms including the latest Mac and Windows systems. It is also competitively priced and it has a huge selection of templates for any kind of diagram.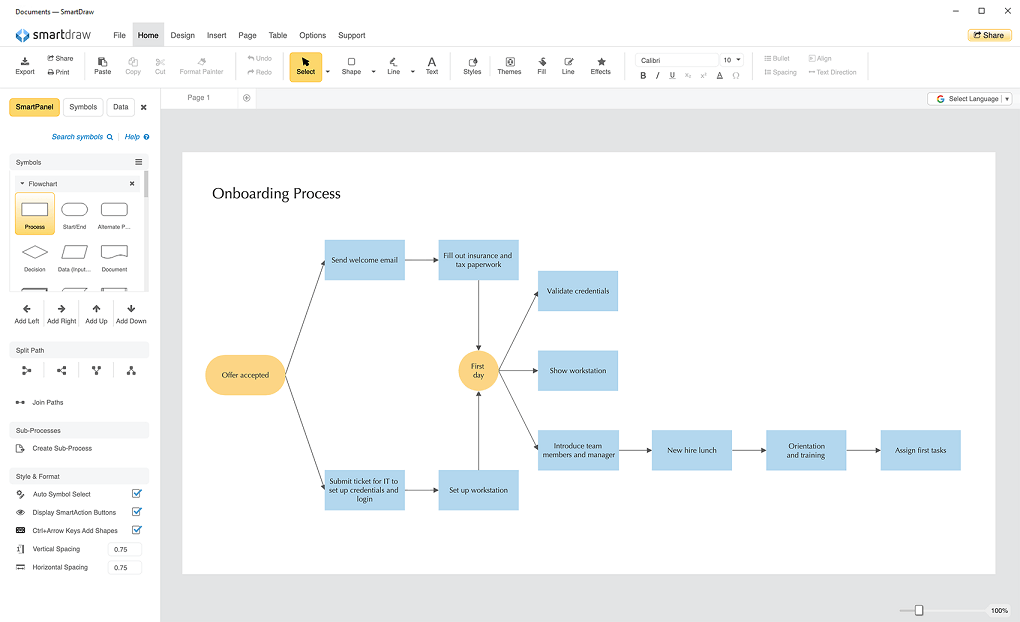 3. OmniGraffle Pro
This is a superb diagramming flowchart software tool used on desktops and more so Macs. It's designed as a Visio alternative capable of creating wireframes and flowcharts. Furthermore, OmniGraffle can import all your flow charts in formats including VSDX and VDX. However, it will only export to VDX used in a 2010 or older Visio. It also has several templates to choose from and it has an iOS app that allows you to edit through your iPad or iPhone.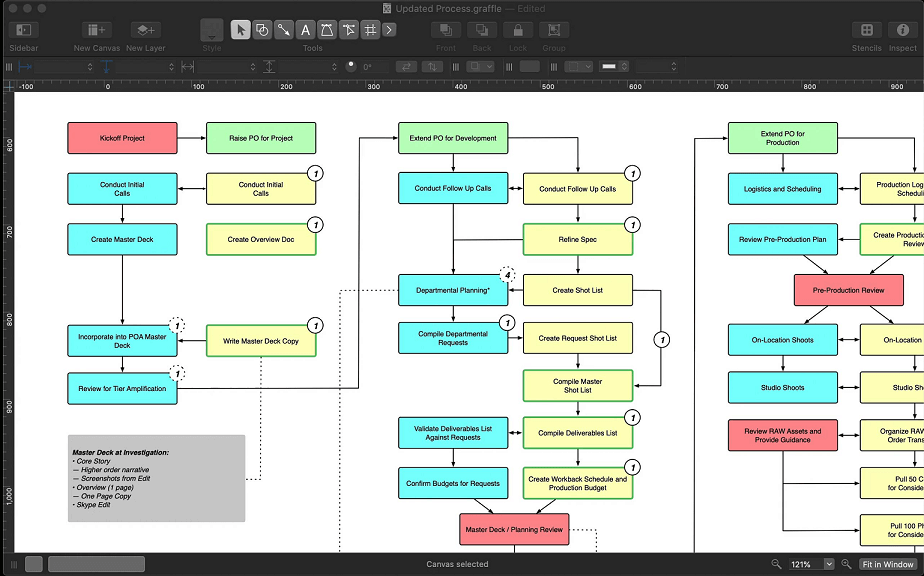 4. MyDraw
MyDraw, a software which was previously called Nevron is a popular flowchart software. Its inspiration came from Microsoft Office. It is one of the very few applications that allows importing and exporting of files in Visio VSDX format. Having drawn its inspiration from Microsoft Office, it is therefore easy to use. It makes great workflow diagrams, flowcharts, and data flow diagrams.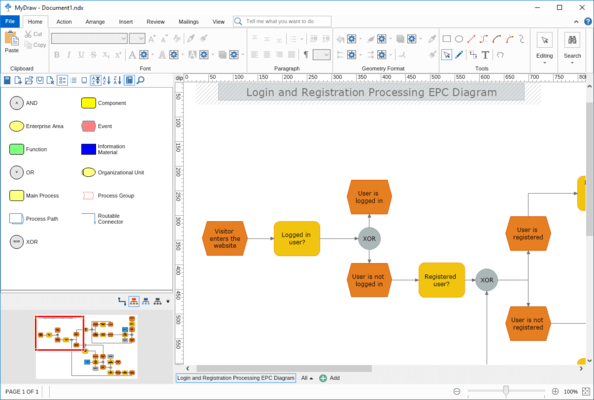 5. Creately
This is a great flowchart software that's used both as a desktop app (for Mac and Windows) and a web-based application. It is also among the few platforms that import Visio files to create superb flowcharts. It has a slick user interface that makes it easy to locate templates and shapes. It features a one-click create and connect function that helps automate flowchart creation.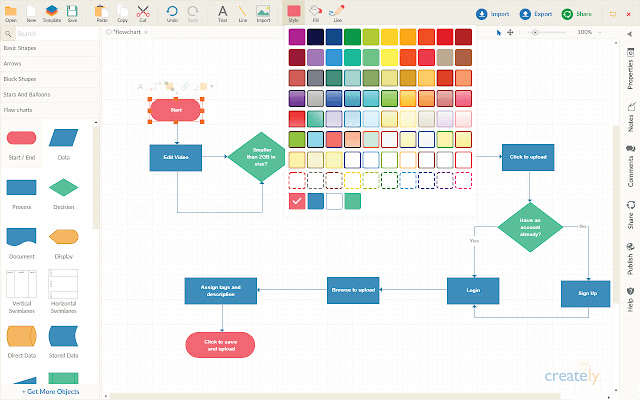 Part 3. Use Free Boardmix Template to Create Flowcharts
Boardmix is among the best in its class due to the various functions it has up its sleeves. Here are a few steps to help you get started with the flowchart software.
Step 1. Sign Up for a Free Plan
It has a free plan for individuals who want to visualize their thought processes and is great for team collaboration. You only need to sign up as an individual for the free Boardmix Plan.
Sign Up to Boardmix
Step 2. Select Flowcharts
Once inside the Boardmix workspace, choose flowcharts from the list of functionalities therein. A flowchart template will be made available for you to start working on it based on your project needs.
Step 3. Design Your Flowchart
On the left side of your screen are the tools needed to design your flowchart. You can also track changes made by clicking the undo and redo buttons at the bottom right end of your screen.
Step 4. Export in the Preferred Format
After you're done working on the flowchart you can export it to your preferred format on your computer.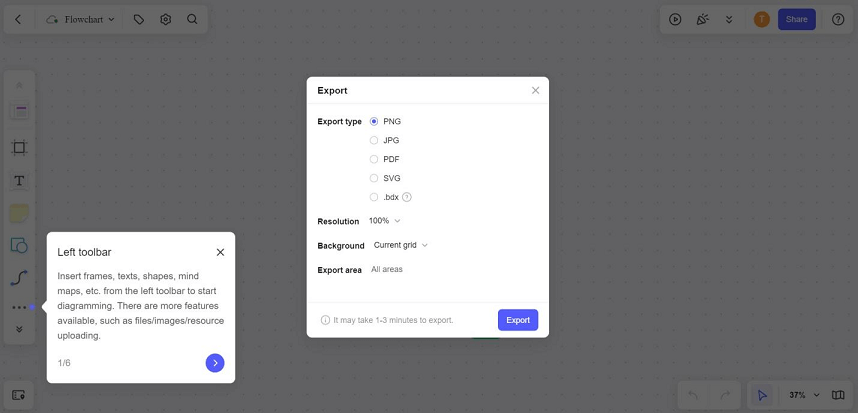 You can also use Boardmix to brainstorm, do a SWOT analysis, plan, draw, and brainstorm with your team. It also has reverse brainstorming, helps manage projects, and creates canvases for business models.
Create Flowchart Now
Let Your Ideas Flow
The best flowchart software will help you make complex ideas easy to understand. It should have great templates and make it easy to collaborate with your team. What's more, it should not be limited to flow charts only. Being able to combine mind maps, brainstorming, and other tools makes it even more useful. Go for flowchart software that can do much more.