Brainstorming is a group problem-solving strategy in which group members generate ideas and solutions spontaneously. This strategy entails vigorous, freewheeling debate in which every member of the group is encouraged to think aloud and contribute as many ideas as possible based on their diverse knowledge.
However, there needs to be a proper approach to brainstorming. As technology advances and the threat of Covid, many people prefer to brainstorm with their mates online. So a suitable tool is vital in this case.
In this article, you can learn the necessity of brainstorming online and 6 powerful and free brainstorming tools. Keep reading.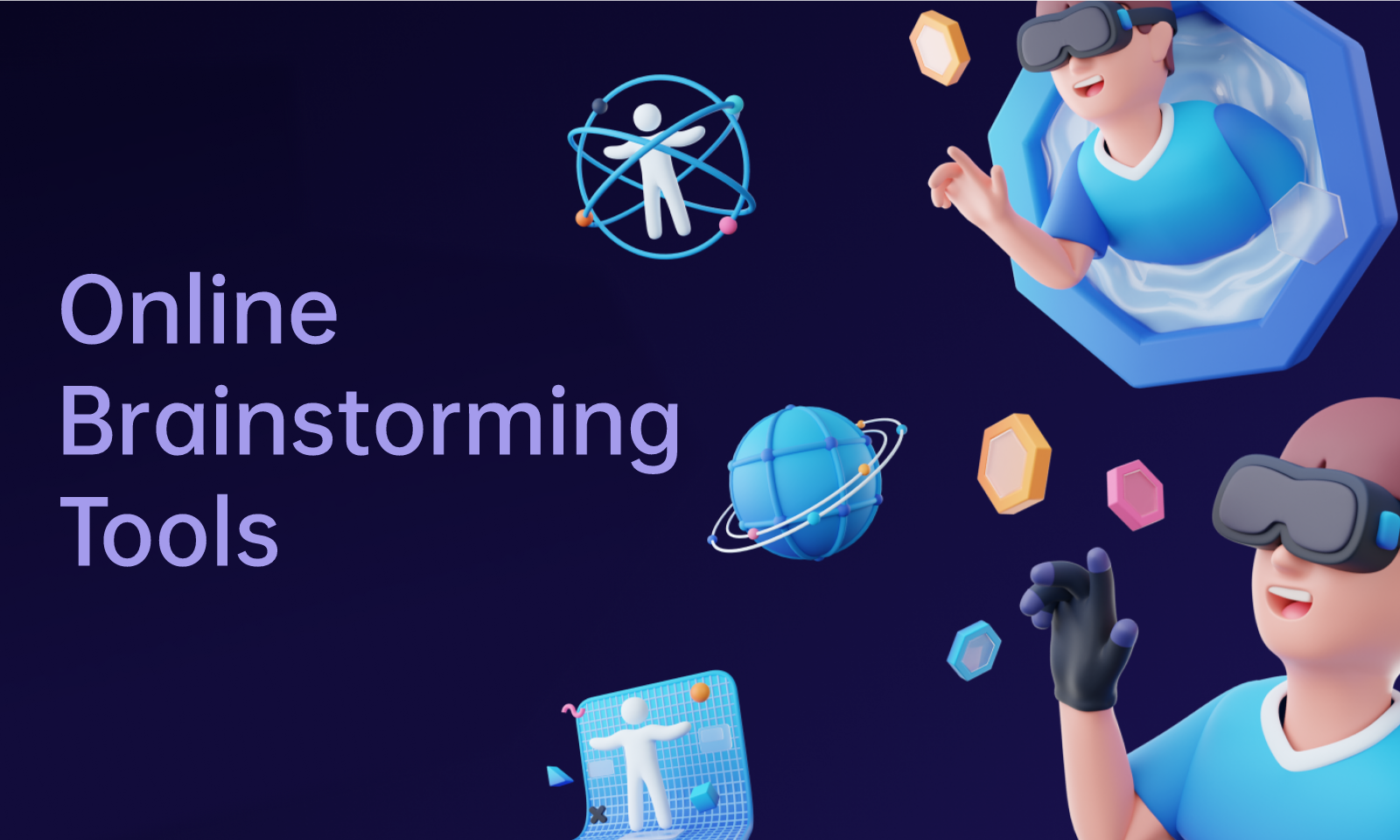 Why Brainstorm Online
Any time you want to produce ideas as a remote team, online brainstorming is one of the most significant ways. Here's why you should: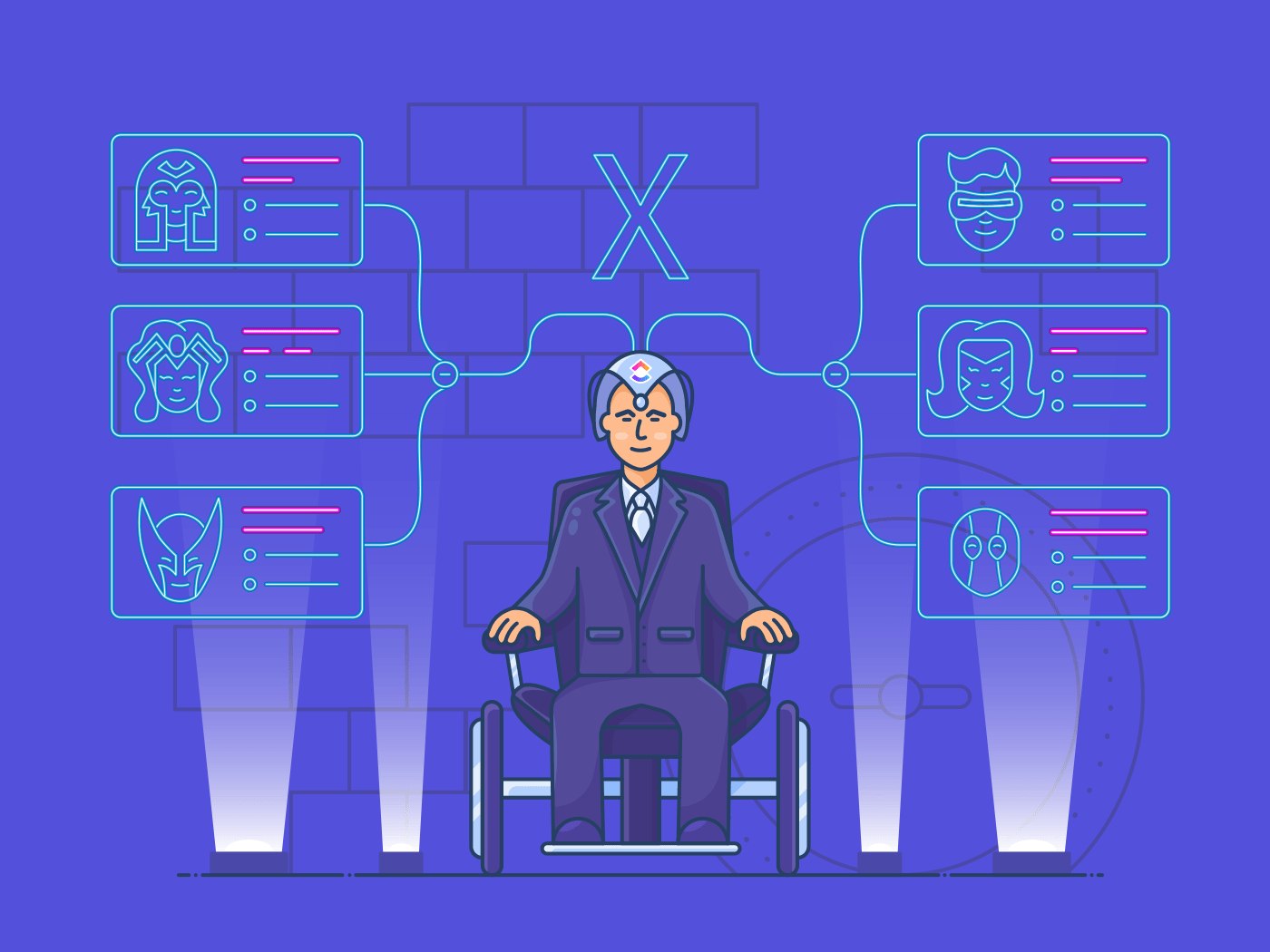 First, the fact that virtual brainstorming removes production blocking, the process where some participants talk too much, taking over the session and overpowering their peers. This leads to cognitive overload and hampers creative idea production in more introverted persons.
Virtual brainstorming has a definite positive association between group size and performance, whereas, in traditional, in-person brainstorming sessions, things tend to get chaotic with more than six participants. Online, there are no restrictions to group size: the cost of having 5 or 50 members is roughly the same, and you save costs by allowing people to work remotely and in dispersed areas. Thus virtual brainstorming is far more scalable, and each person you add has the potential to bring a new idea to the mix.
Online brainstorming also allows working groups to develop an abundance of ideas anonymously. More good ideas are developed without production obstruction.
This evidence suggests that electronic brainstorming is a better approach to creating ideas than traditional brainstorming.
How to Select Online Brainstorming Tools
When searching for online brainstorming tools, you must guarantee you acquire top-quality tools.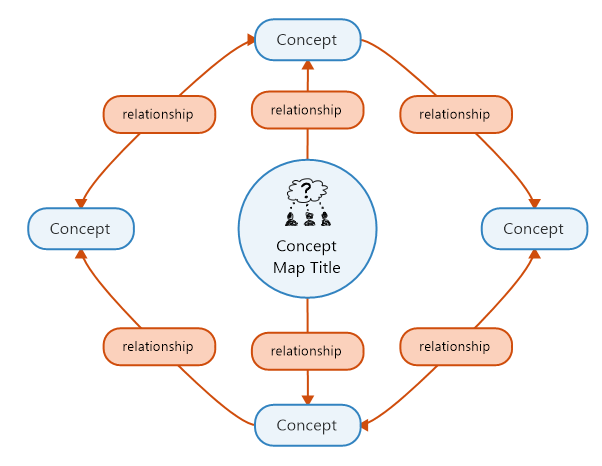 There are quite a few brainstorming tools to pick from. It's a good idea to look around and choose a form of software that works well for your needs. Here are some features you should look for:
Offers various solutions - There are numerous ways to brainstorm. And a good brainstorming software should enable you to do many other things besides the mind map, such as design a flow chart, Gantt chart, roadmap and more. In a word, a tool that can help you in every situation.
Offers strong collaborating ability - As you may want to brainstorm with individuals in multiple locations and you need to sync projects with team members. In this case, the real-time collaboration is vital for you.
Compatible with different operating systems and devices - You want to ensure people using different devices can access the program. For example, does it operate with both Mac and Windows? Or some tools can be directly used on web, which requires no special device.
Offers a free trial and demo - You need to try out the software before committing, which can help you make a better decision.
Has training and learning resources to help you get the most out of the tools.
6 Best Online Brainstorming Tools
Boardmix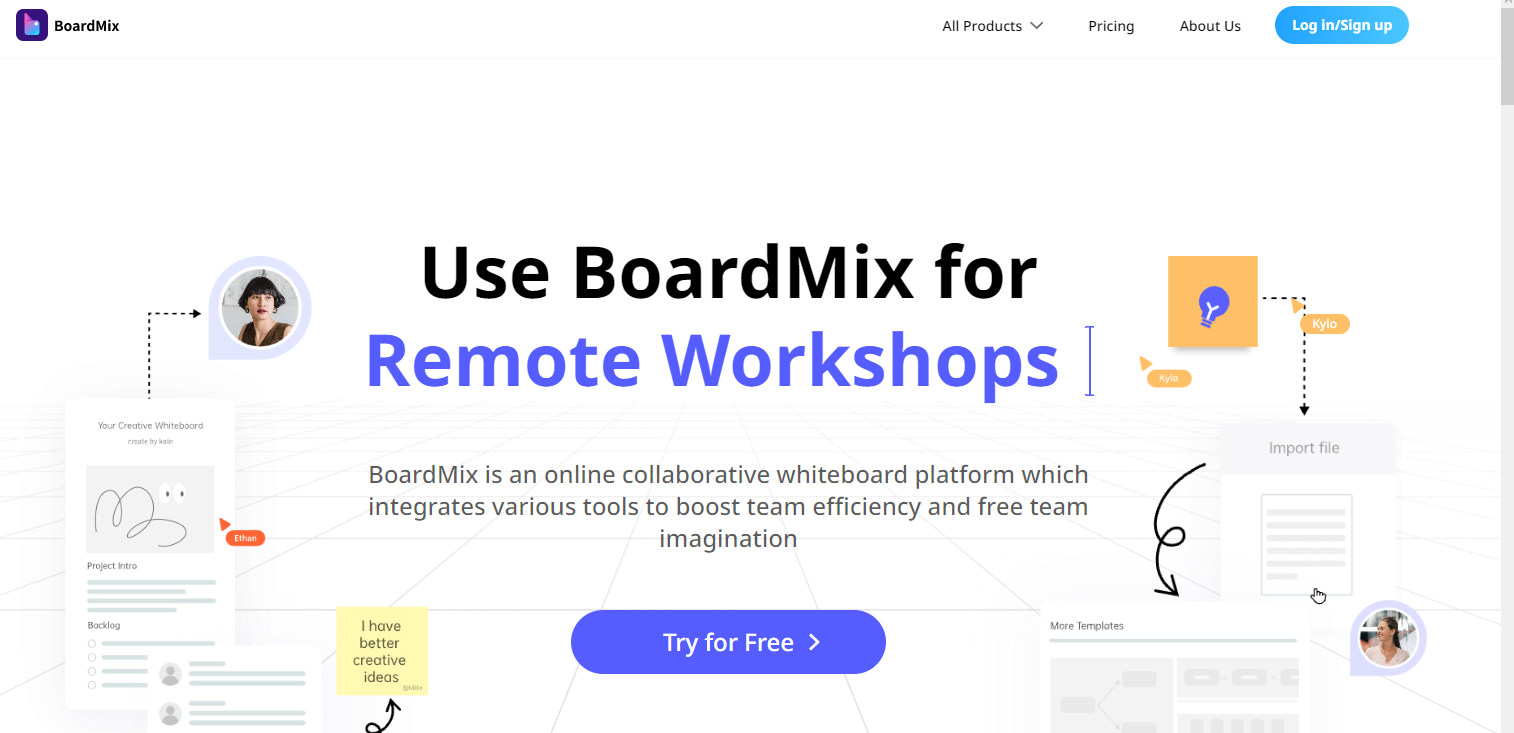 Boardmix is an online collaborative whiteboard platform that integrates different technologies to boost team efficiency and free team inventiveness. It is a free-to-use tool for brainstorming, online meetings, project management, product creation, strategy and consulting, mapping, and diagramming.
Boardmix has the simple design that lets you and your team communicate ideas and thoughts with just a few clicks. You can easily create a new document, share it with your team via a link and grant them permission to edit, comment, and leave feedback.
To ease the process of brainstorming, Boardmix presets various templates that you can drag and drop to use directly. Meanwhile, Boardmix boast its real-time collaboration feature which lets you see and make changes on the file instantly.
Finally, you an your collaborators have no need to worry about the compatibility as Boardmix only requires an active network to run.
Pricing
Starter - Free for every individual
Boardmix Organization - $12 per month
Boardmix Enterprise - Customized
MindMup
MindMup is a web-based brainstorming tool with a Google Drive connection that lets you retrieve your maps from any device later. It helps you to focus on your ideas without being distracted and lets you generate an endless number of maps for free.
Another excellent thing about MindMup is that it gives you the ability to publish your ideas on social media networks from its interface, which allows you to contact your audience easily and rapidly without having to send them emails.
Additionally, this program allows you to turn maps into PDF files and PowerPoint presentations, enabling you to stay organized at all times.
Pricing
Free
Personal Gold - $2.99/month
Small Team Gold - $50/year
Organizational Gold - $100/year
Lucidspark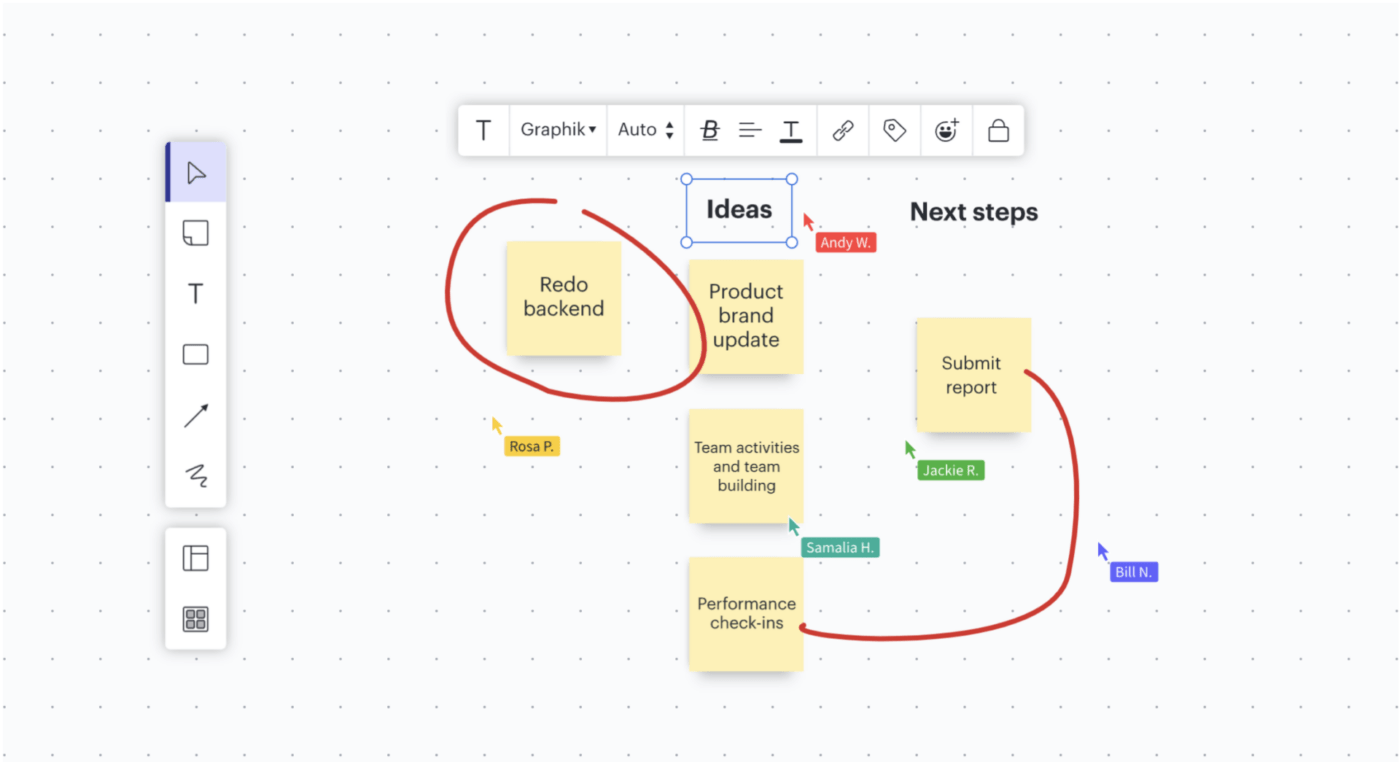 Lucidspark is another web tool with a clean and easy UI to perform some thinking for your new tactics. With Lucidspark, you can brainstorm in any way you want, starting from a blank canvas. For even more collaborative brainstorming sessions, you can separate the team into smaller groups and set a timer using the 'breakout boards' tool. Lucidspark also offers a voting mechanism to make sure every voice is heard. Team and enterprise plans are the only ones that offer this feature.
Pricing
Free - $0 for basic features.
Individual - Starting at $7.95
Team - Staring at $9.00 per user (3 users minimum)
Custom quote
MindManager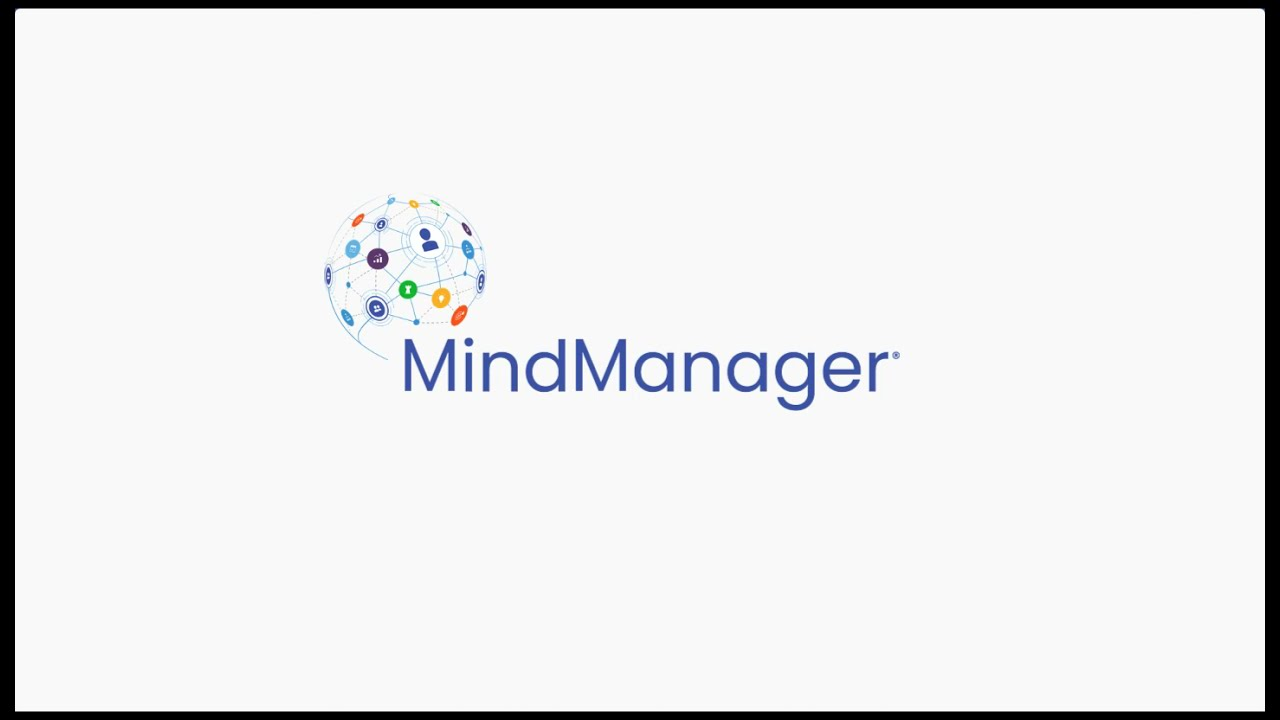 MindManager is another professional mind-mapping tool that you may utilize. MindManager is also one of the most user-friendly brainstorming apps since it works on Windows and macOS devices. The interactive infographics on this page will help your colleagues better appreciate the link between topics. This tool's attractive visuals assist uncomplicated information communication and allow your team members to offer suggestions.
It also allows you to insert movies, hype rlinks, and files in your charts. Aside from the aesthetics, it allows you to save your mind maps as Word documents.
Pricing
Windows Version – $349
Mac version – $199
Popplet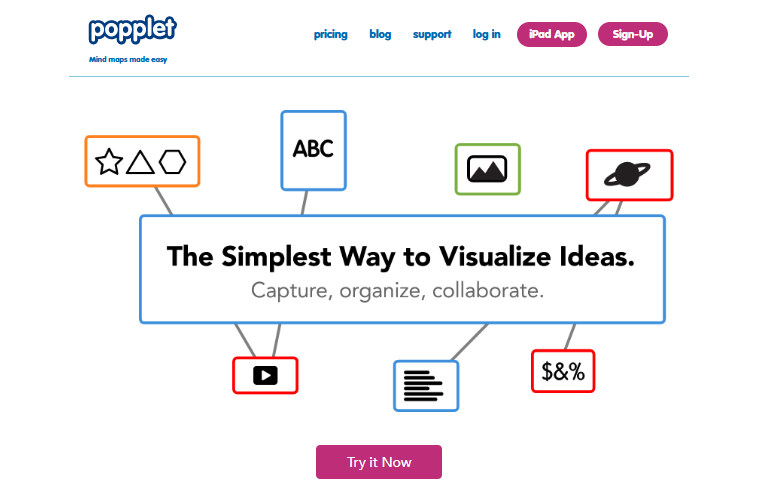 Popplet is the simplest tool to capture your thoughts and ideas. Because it's quite visual, leveraging images and diagrams to develop projects is highly beneficial for businesses and classrooms. Multiple users can access the same project through Popplet, where they can make presentations with tags, and categorize projects all within the platform. A mobile app is also available for iOS users.
If you want to make your brainstorming sessions more entertaining and effective, then Popplet is a terrific tool for you. Generate ideas, establish plans for your projects, and share them with other team members. Add photos, links, and text to popplets that hold the information on Popplet's mind map.
Pricing
Free
Paid plans start at $2.99 per user monthly.
MindMeister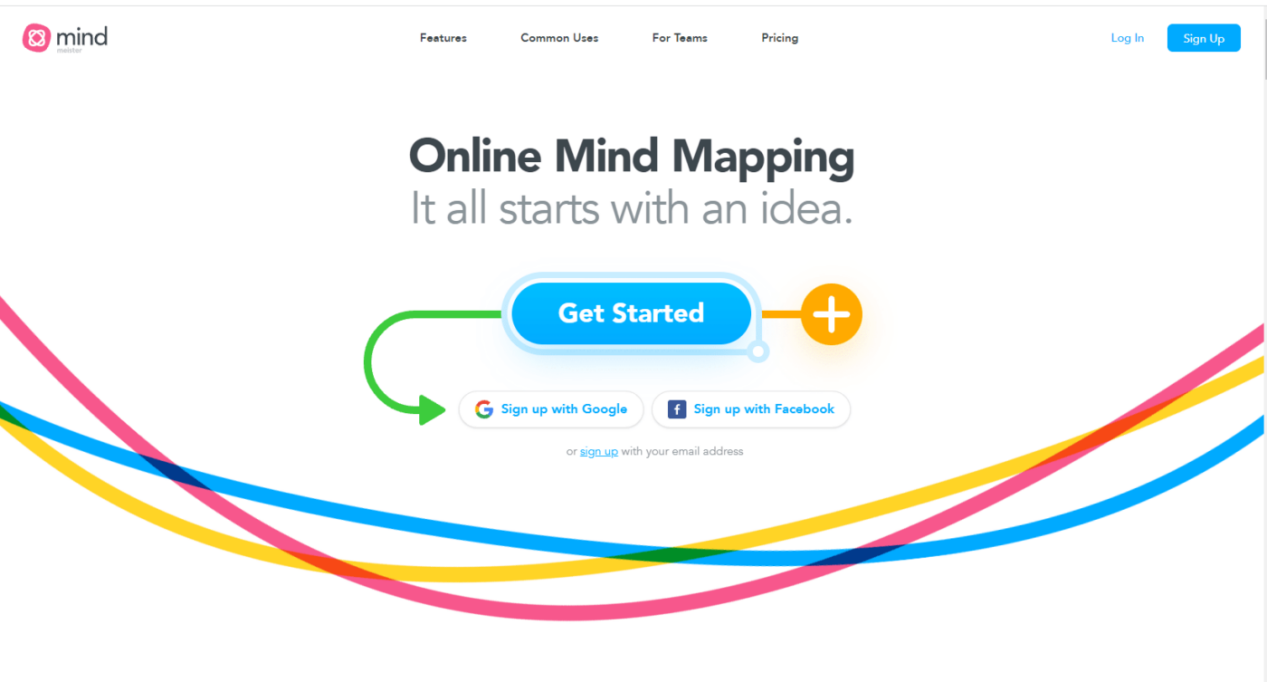 Mind Meister is a highly easy-to-learn and cloud-based brainstorming program that helps you to manage your ideas, projects and workflows. It helps visualize your ideas and lets you add images, videos, files, or other links to the mind map.
MindMaster offers mind map training. This application features a straightforward UI and allows you to engage with other team members via voting, commenting, and real-time conversation. It also connects with MeisterTask, which helps you assign your chores according to your mind map.
Pricing
Personal accounts - start at $4.99 a month
Business accounts - start at $14.99 a month