One of the most significant benefits of online drawing boards is the ability to depict and manage nearly any project graphically. It also enables the whole team to view the full picture from inspiration to completion, resulting in improved team communication and cooperation from start to finish.
And, as the popularity of permanently remote teams grows, the task of engaging your team and maintaining a positive stream of communication always continues.
By breaking away from text-based information models or document-heavy processes, the online drawing board software helps to stimulate creativity in the brainstorming process.
In this post, you can find a full review of some amazing online drawing boards. Let's dive in.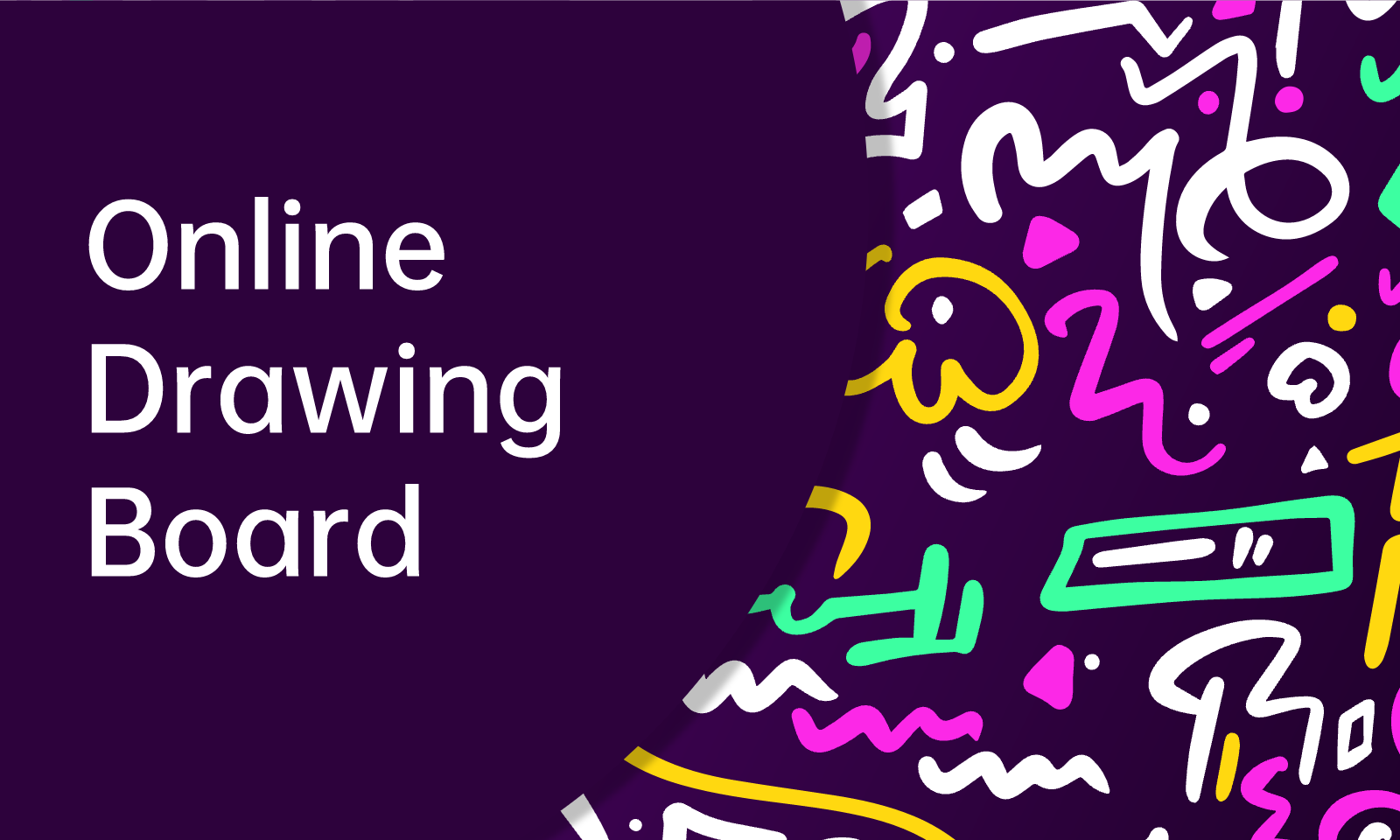 How to Choose the Online Drawing Board
When selecting a drawing board, we must ask ourselves questions such as, "What characteristics are we looking for?" Then the following factors shall guide us: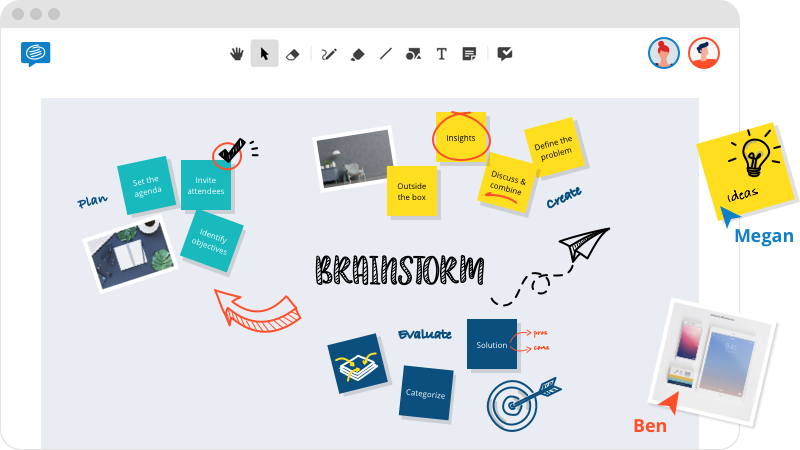 Media Support
For example, documents, presentations, and images should be conveniently accessible. When we employ such assets, the information presented is fluid, and there is a fantastic visual that does not fade from memory quickly. Visual drawing board software can help a lot with this.
Recording
One of the best aspects of online drawing boards is the ability to record. It is useful since it aids in capturing the whole idealization process.
Different Whiteboard Features
Enterprises believe that having gadgets with a variety of functionalities saves money. Group messaging, voice and video meetings and access management are just a few digital tools that are proved to be useful in practice.
Accessibility
All participants should have easy access to online drawing boards. Even if firms utilize different operating systems on their devices, having a cross-platform solution for all participants is critical.
Cost
We should consider pricing first when attempting to solve an issue. As a result, businesses want a great online drawing board that is both cost-efficient and capable of producing spectacular outcomes.
6 Best Online Drawing Boards
Boardmix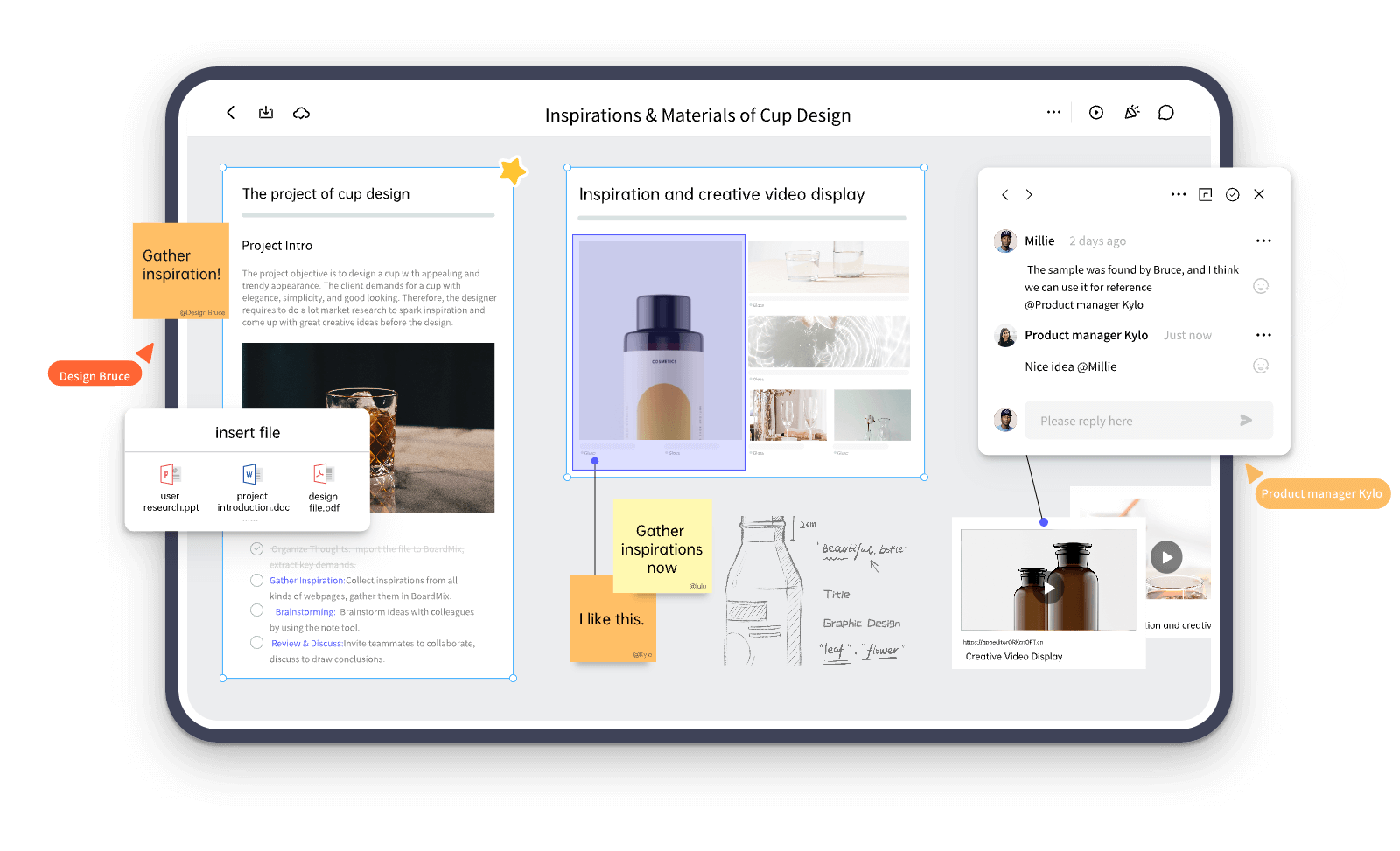 Boardmix is an all-in-one productivity solution for teams of all sizes to manage projects, interact more effectively, and keep all their work in one place. It blends several technologies to improve team efficiency and unleash team creativity.
Whether you're part of a huge business team, a small agency, a school, or a solopreneur, the customization features of Boardmix are versatile and strong enough to manage your workload, monitor project changes, and interact with the team—regardless of project type.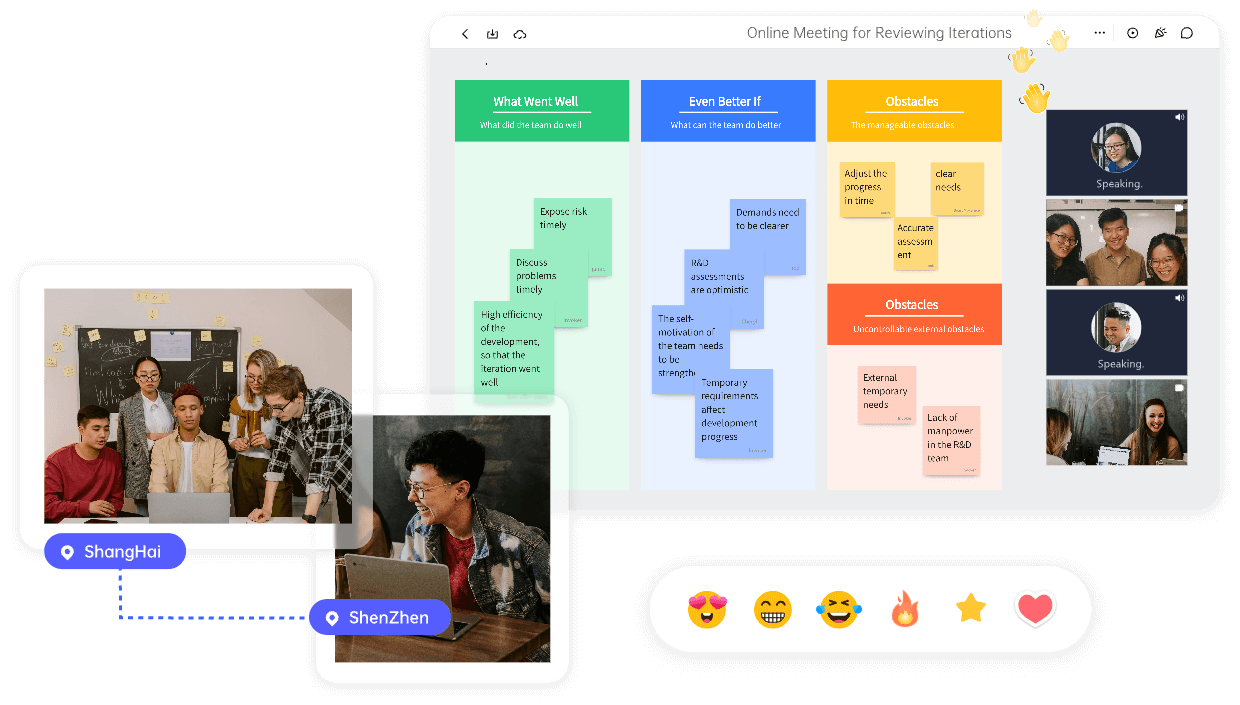 With Boardmix:
You can easily create elaborate flowcharts, detailed project plans and brainstorm on an unlimited canvas. You are able to imagine and link anything using a variety of items and colors!
Use rich editing tools to add structured and stylistic material, such as text, shapes, notes, photos, and other media files, to your whiteboards.
Communicate with your workmates and see who is watching the board and any changes they make in real-time!
Pricing:
Starter - $0
Organization- Free trial
Enterprise - Custom
Limnu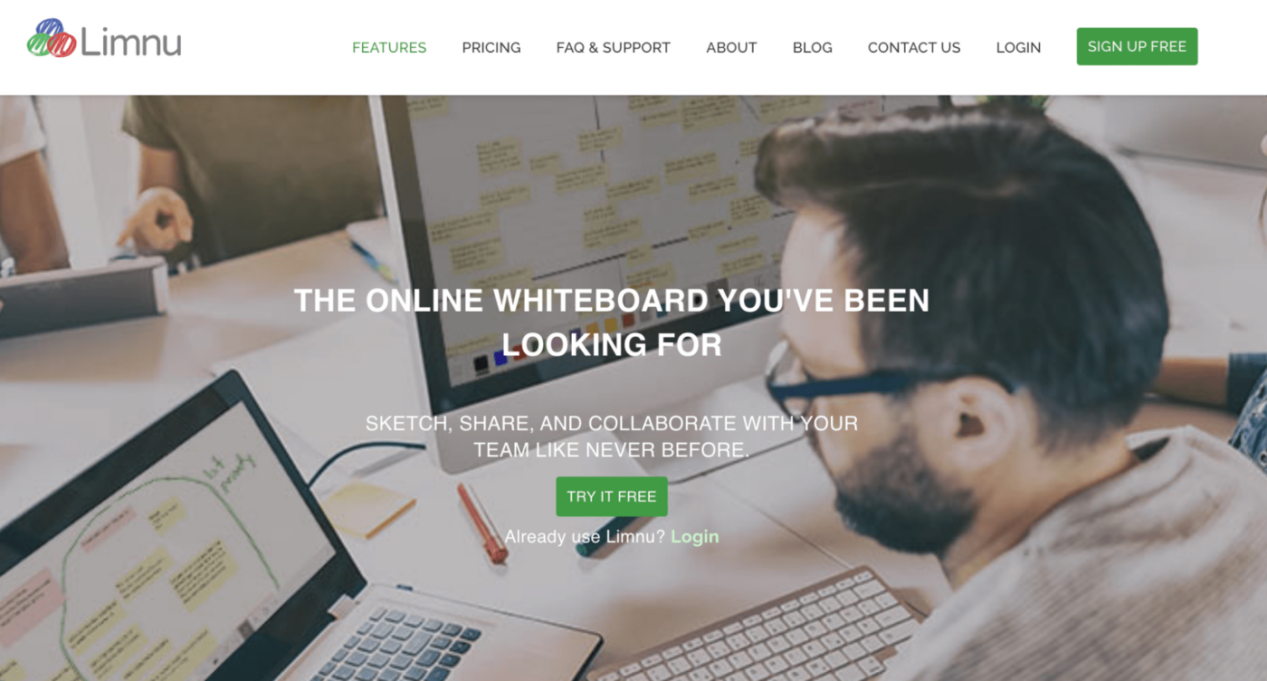 Limnu is a good option if you're accustomed to using a physical drawing board and are hesitant to go all-in on digital. It's almost as if you can smell the markers on a whiteboard. (Just practice writing with your mouse or trackpad first!)
However, Limnu does much more than providing realistic marker drawings: it also contains collaborative elements that make the transition to online education smooth. Click the share button and copy/paste the URL to invite others to visit your board. You may also restrict their access to view-only if you wish. Because your virtual students do not need to go through a long registration procedure to join your whiteboard, you don't have to worry as much about technical difficulties interfering with your teaching session.
Pricing:
Free: $0
Pro: $5/month
Team: $8/ month
Enterprise: Custom
SketchTogether

SketchTogether is a browser-based online drawing board that allows teams to discuss visual information such as sketched mockups, annotated screenshots, and meeting notes in real-time.
Thanks to the Slack connection, you can upload your drawings straight from SketchTogether into any of your Slack channels. With it, you can work with distant customers, scattered teams, at-home team members, and even on-the-road folks. This tool seamlessly connects individuals regardless of their physical location.
Pricing:
Free: $0
Standard: $0.99/month
Team: $4/month
AutoDraw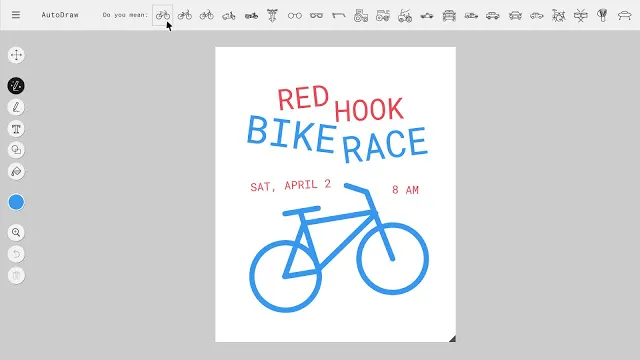 Google describes AutoDraw as a "new kind of drawing tool." It combines machine learning with drawings by skilled artists to enable anybody to create any graphic quickly. As you draw on the board, the AI within Autodraw analyzes your work and compares it to drawings it already knows from other artists. It will then offer photos that it believes best fit what you're attempting to draw.
If you're seeking an online drawing board to only draw something sloppy, Autodraw is the tool for you.
Pricing: Free
Stormboard
Stormboard is an online drawing board that excels at the fundamentals. You may contribute ideas as soon as you create a new Storm (brainstorming board). Any sticky note may then be transformed into a collaborative drawing board, which all participants can see and modify in real-time.
Stormboard tackles one of the most difficult things in any brainstorming or collaborative meeting: how to preserve each iteration so that it can be easily reviewed and revised. Stormboard's integration with Zapier allows you to automate your whiteboarding by producing new Storms or ideas depending on the activity in other applications. Alternatively, you may have Stormboard automatically transmit your ideas, comments, and tasks to other applications.
Pricing:
Personal: Free
Standard: $0.99/month
Business: $10/month
Enterprise: $16.67/month
Ziteboard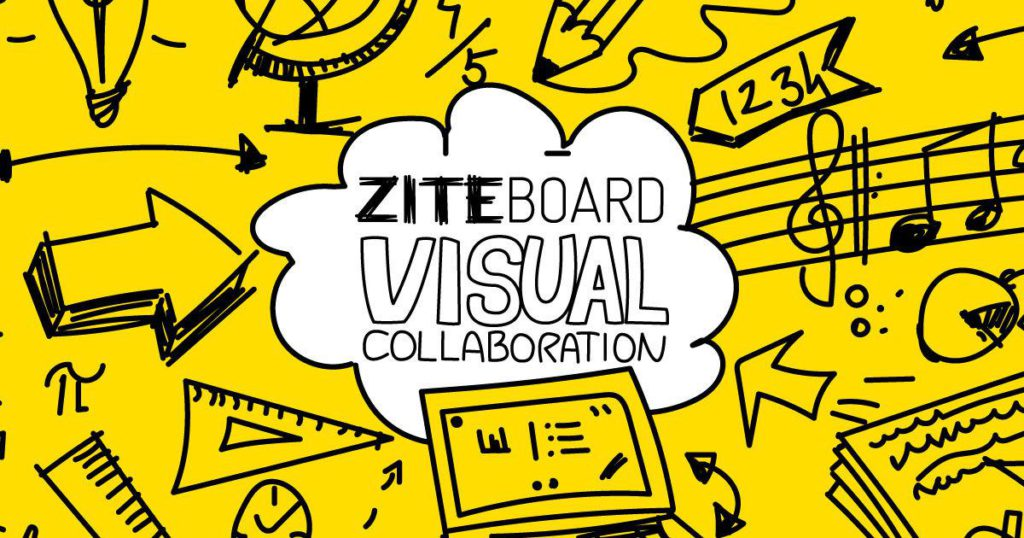 Ziteboard is an online drawing board that enables teams to discuss, present, teach, or train from any device. Ziteboard, primarily marketed to tutors and designers, is intended to serve as "scratch paper" for remote teams and instructors to develop wireframes, audio and video chat, and even graph equations in an infinite open area.
You may invite other customers or users to join your board with Ziteoard's anonymous whiteboard functionality. You may archive your work by exporting your Ziteboard PNG or SVG files into Photoshop or Illustrator.
Pricing:
Starter: Free
One Week Pro: One-time payment of $5
Monthly Pro: $9/month
Annual Pro: $85/year
Enterprise: Custom