For modern teams, using process mapping software has become an essential practice. Many users can collaborate using powerful visuals at once, which makes online presentations and brainstorming sessions more effective and easier to manage.
If you are a project management professional thinking about getting a process mapping tool for your team, read on. In this post, we discuss some of the most popular business process mapping tools that professionals trust today. When you reach the end of this article, you will be able to confidently pick the right tool for your team.
However, before we dive into our list of the best process mapping software available in the market, let's discuss what process mapping tools are about and what they can do for us.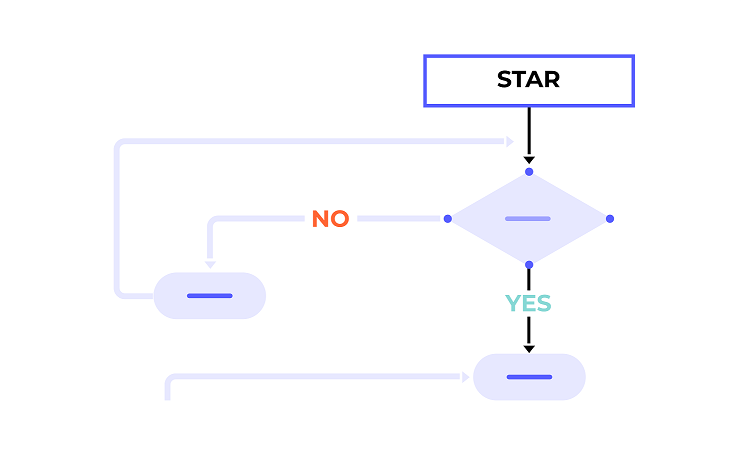 Part 1. What are Process Mapping Software/Tools?
Process mapping tools are software programs that allow their users to construct complex process diagrams and illustrations simply and quickly to outline (a) the steps within a process, (b) the order of these steps, and (c) the assignment of various roles among team members. With the help of a process mapping tool, you can use various types of visuals to unpack complex business processes for new members of your team.
Similarly, if you are building a new business process, using a process mapping tool can help you share the idea with the rest of your team and other stakeholders without causing any confusion. During your presentation, you can describe each step of the new process to your team and analyze it with them.
Your team will be able to not only understand the new process but also give you feedback, thus helping you tweak it to perfection.
Part 2. How to Choose Business Process Mapping Tools
There are many types of business process mapping tools out there. During your search, you will come across free process mapping software as well as some that are quite pricey, with varying features and capabilities.
The most popular type of process mapping tool is built as low-code software. As the name suggests, these platforms and tools offer a more interactive, drag-and-drop interface that requires no coding skills.
Such process mapping tools are made to help the user build workflows, diagrams, and many other types of illustrations with ease and no technical training.
If you and your team prefer the convenience and user-friendly software interfaces, you should choose one of the low-code tools for your process mapping sessions. However, if you possess some level of coding skills, you might be comfortable with other tools.
Part 3. List of Top 5 Process Mapping Software Available in 2022
Our list of the best process mapping tools available in the market includes some tried-and-tested software and some fresh-and-innovative platforms. Since most teams and users around the world prefer visually oriented platforms and the convenience of use they come with, virtually all of the tools in our list are built as no-code software.
Let's get started with the list.
1. Boardmix

Boardmix is a new, powerful "online collaborative whiteboard which integrates various tools to boost team efficiency." Boardmix runs on your internet browser and offers a highly creative and easy-to-use interface for process mapping.
This online process mapping software has a ton of features that help create effective process maps with highly organized information. You can create sophisticated process maps with ease and without paying any subscription fees.
The interactive no-code editor allows the easy creation of sophisticated process maps and other illustrations with numerous supporting tools and features to make the complex task less daunting. For instance, your team members can leave comments on any part of the illustration, which means you never have to worry about missing any important questions regarding the new process.
Try Boardmix for Free
Boardmix Pros:
Free process mapping software.
Comprehensive tools and features for illustration designing and editing.
Variety of ready-to-use illustration templates.
Real-time collaboration with team members.
Runs within your internet browser and does not require any software installation.
2. Microsoft Visio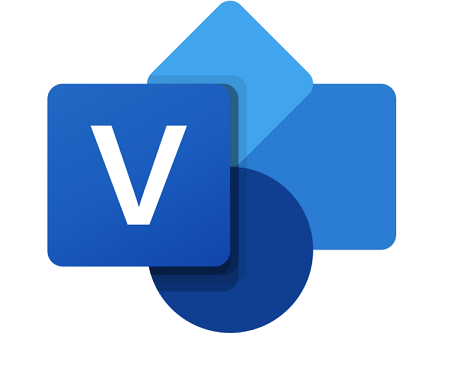 Microsoft Visio is the oldest software on our list. It is commonly used for building process maps as well as Venn diagrams and other illustrations. In fact, for a long time, it was the only corporate software that could create and share diagrams and illustrations, including project workflows, process flowcharts, and more.
More than that, Visio allowed project leaders to host visualization and brainstorming sessions that also allowed collaboration from multiple users. You can populate your process maps with a variety of shapes and elements with many formatting options.
3. Creately

Creately is another popular online illustration tool that is also used by teams to create process maps and brainstorm ideas in a collaborative setting. This online process mapping tool is also quite easy to use and the interface offers thorough guidance for new users, which is always a big plus.
Creately offers a variety of templates that will help you bring your creative ideas to life. Select the preset template that suits your needs and customize it along with your team to transform your idea for a new process into a great illustration.
4. Lucidchart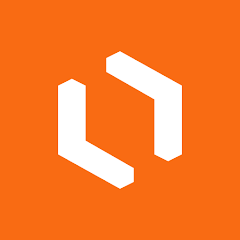 Lucidchart was the first innovative illustration-building platform that was launched to compete with Microsoft Visio. It comes with all the bells and whistles that go with a modern online illustration-building tool.
In other words, it has a collaborative business process map editor that allows teams to work together on maps and build effective processes efficiently. It also has a ton of tools within the editor that allows you to easily and fully customize the templates you choose.
While there are multiple pricing plans available for Lucidchart, the free plan is quite limited. A user who signs up for the free plan can only work on a total of 3 documents until they upgrade their account. Free accounts only have access to 100 templates.
5. Miro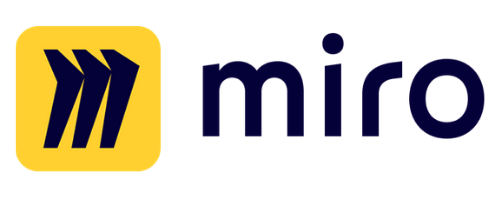 Miro is an innovative online collaborative whiteboard that allows you to easily create complex business process maps, flowcharts, workflows, and a number of other types of illustrations. It offers no-code illustration-building capability, which means you can just drag and drop items to build your process maps.
This process mapping software allows a lot of collaboration within teams in its top-tier service plans. However, access to features is very limited in the free and basic plans. The virtual whiteboard offers a wide range of templates, an immense number of creative tools, and state-of-the-art collaboration and sharing capabilities for its enterprise plan customers.
For quick projects, you can also use Miro Lite, where you will not be required to sign up and still get basic features on the editor. However, the boards you create on Miro Lite automatically expire after 24 hours.
BONUS: Benefits of Using Process Mapping Software
If you have been thinking about exactly how your team and business can benefit from process mapping tools, here is a list of the top advantages of using these software programs for process management. Learn these and preach.
Boost Process Understanding: The foremost benefit business process mapping tools can deliver is how you can streamline the flow of information in your team and make all the activity around the process more valuable. When team members clearly perceive how the process works with descriptive visuals, they identify where they can improve output and boost operational efficiency.
Make Better Decisions: With a clearer perception of how the process works and what each designated role can achieve, team members and leaders make more effective decisions. You can aim for greater efficiency and comfortably achieve it with a solid process.
Proactively Mitigate Problems: Process mapping software also allows your team members to have a clearer idea of what hurdles may arise as the process is put into effect. They can then plan ahead and find a way around many of these problems in advance.
Easily Document Processes: Since your process mapping tool delineates the entire process into all its steps, it becomes much easier for you to document the process. This will enable you to replicate the process for a better flow of information in similar situations in the future.
Conclusion
To conclude, it is obvious that Boardmix offers the best combination of virtual whiteboard and process mapping capability. If you are looking to get excellent process map building features for free, Boardmix is certainly the best option available in the market today. It manages to offer a wide range of creative, documentation management, and collaborative features without charging its users any money.