A product roadmap is a guide that specifies the steps you need to follow to attain your product's goals. It's a plan of action that links up a product's short-term and long-term aims. It also defines how you plan to attain those product goals. And nowadays, with the progress of digital technology, people rely more heavily on various tools for creating clear product roadmaps.
Product roadmap software is a valuable tool enabling firms to map their future product development and marketing. It provides an in-depth, visual picture of the company's aims for its goods and helps them prioritize activities depending on what they should be working on next.
In this article, we will discuss several high-quality product roadmap tools, some of which are free and some require a charge. You can read on to find the best one for you.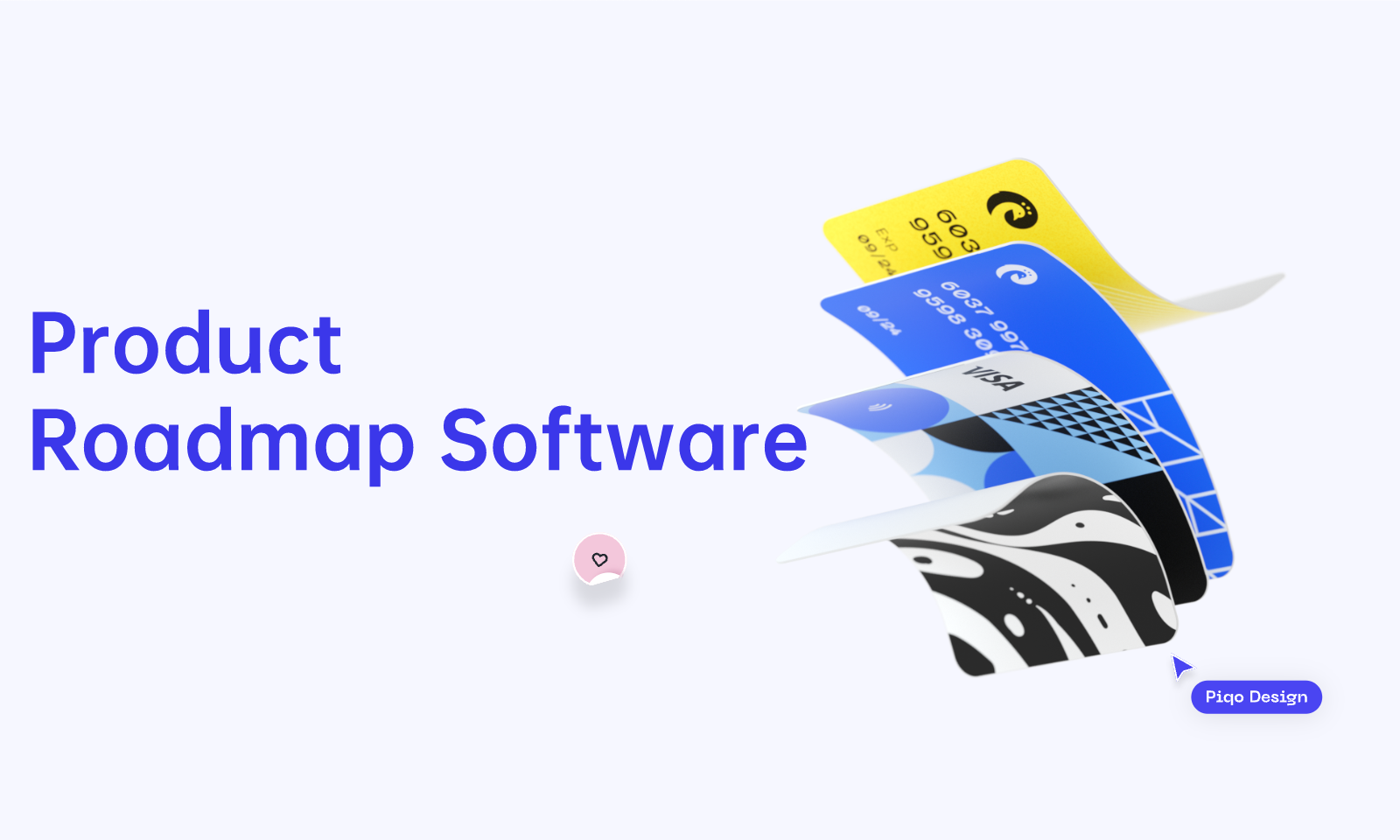 Standards of Top-notch Product Roadmap Software
When picking product roadmap software for your organization, it is vital to examine the following features:
Flexibility is crucial to product development; hence a good roadmap tool should allow for easy continuous modifications. As the industry makes new advancements, competitors move on the market, and customers adapt their preferences, it is crucial to represent these changes on the roadmap so that teams can quickly adjust their strategy.
A roadmap tool should be qualified for showing the overall picture of your work. Some roadmap tools make it feasible to have both a helicopter vision and the ability to zoom in on the smallest elements. Seeing the big picture is vital for efficiency, and this should be represented in the functionality and design of the roadmap program.
The product roadmap software has to be collaborative. Every team member should be able to easily contribute to the roadmap to fast work toward the common goal. It is also crucial that each stakeholder can track how their actions contribute toward the common goal.
Product roadmap software should supply several templates for certain purpose. Efficiency is vital in the roadmap creation, so the ready-make templates contribute a lot to the lanuching of a project.
Top 6 Product Roadmap Tools
Boardmix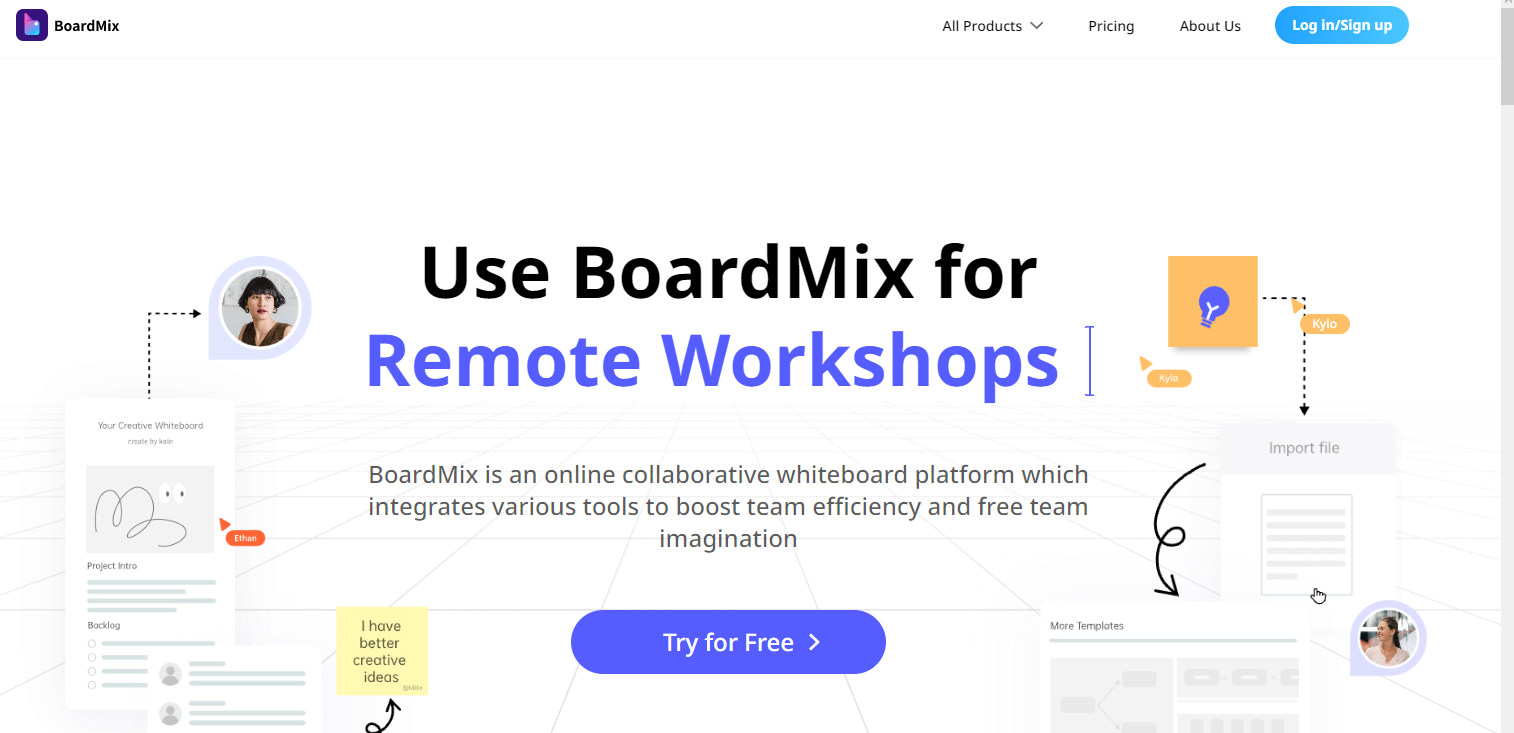 Boardmix is an online collaborative whiteboard platform which blends multiple technologies to increase team efficiency and free team inventiveness. It is a free-to-use program for product creation, brainstorming, online meetings, project management, strategy and consulting, mapping and diagramming.
Boardmix's power resides in its collaborative functionality and preset templates. Sharing your Boardmix roadmap with other team members or stakeholders only requires a simple link, on which you can set different permissions. Collaborators can then move items around or add further detail by real-time commenting.
Pricing
Boardmix is free to use for all individuals now.
Productboard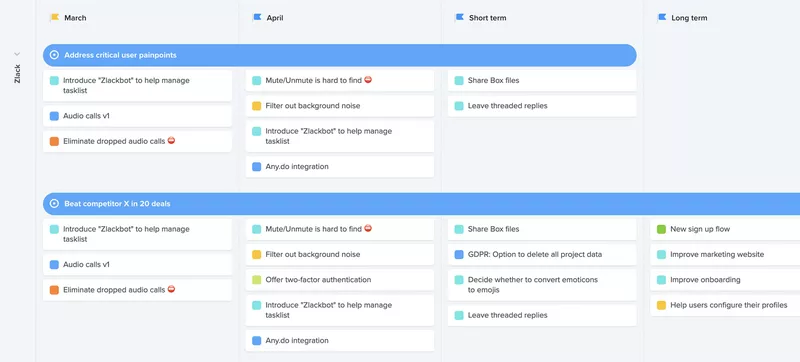 Productboard is an open-platform roadmap software that helps teams arrange a large variety of ideas and tasks into one place.
Productboard offers a prioritizing feature that lets product owners decide which features are more important considering consumer wants. Plus, the user interface makes it easy to grasp where each work is and how much of a priority it is.
However, you can share the roadmap with customers and stakeholders only as a pdf file. This could prove onerous since you would have to update the pdf every time the roadmap changed. The roadmap is similarly confined to one sort of view (Kanban). This is a huge limitation for teams that prefer Gantt or a list view.
Pricing
Essential: $20 per user/month
Pro: $50 per user/month
Scale: $100 per user/month
Enterprise: Custom price as per enterprise needs.
Trello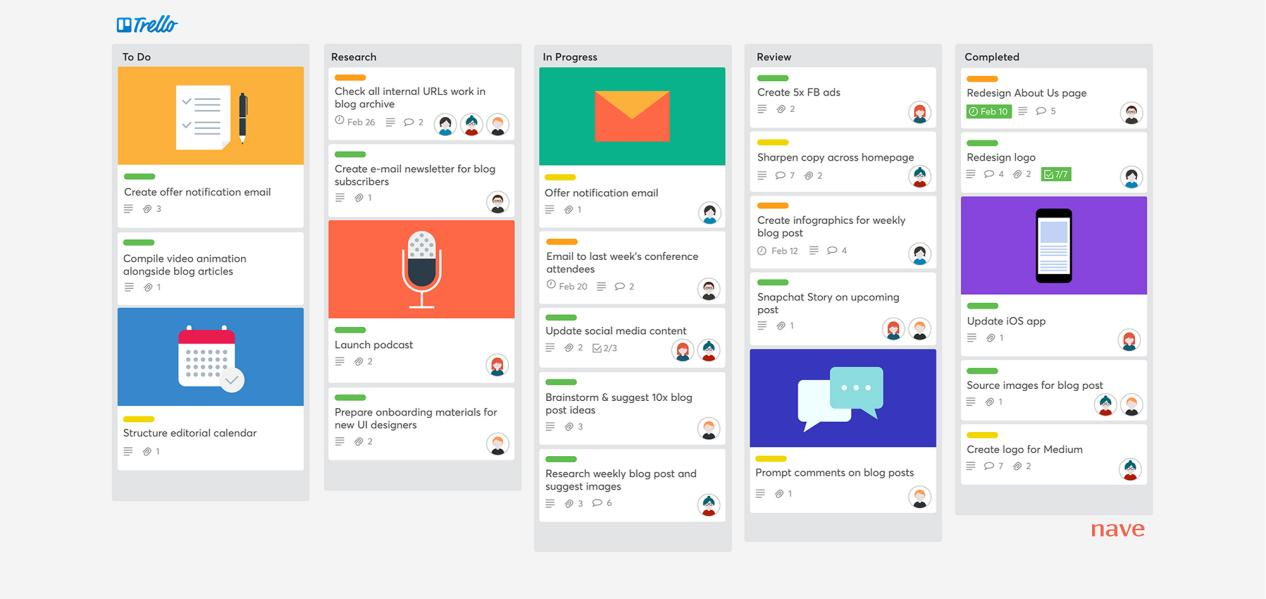 Trello is a product roadmap and team collaboration software that combines Kanban-style swimlanes and boards to communicate product progress.
Built as a project management scheduling and planning software, Trello gives teams a clear visual understanding of every stage of the product's lifecycle and how the entire project looks. This is made easier with the papers, photos, and notes that users can attach to the boards as needed.
However, Trello is intended for something other than roadmapping. As a result, there's a lot of missing functionality. It's hard to prioritize, and you can't select between diverse views.
Pricing
Free: $0 per user/month (up to 10 boards)
Business Class: $10 per user/month, payable annually (unlimited boards)
Enterprise: Custom price as per enterprise demands
Aha!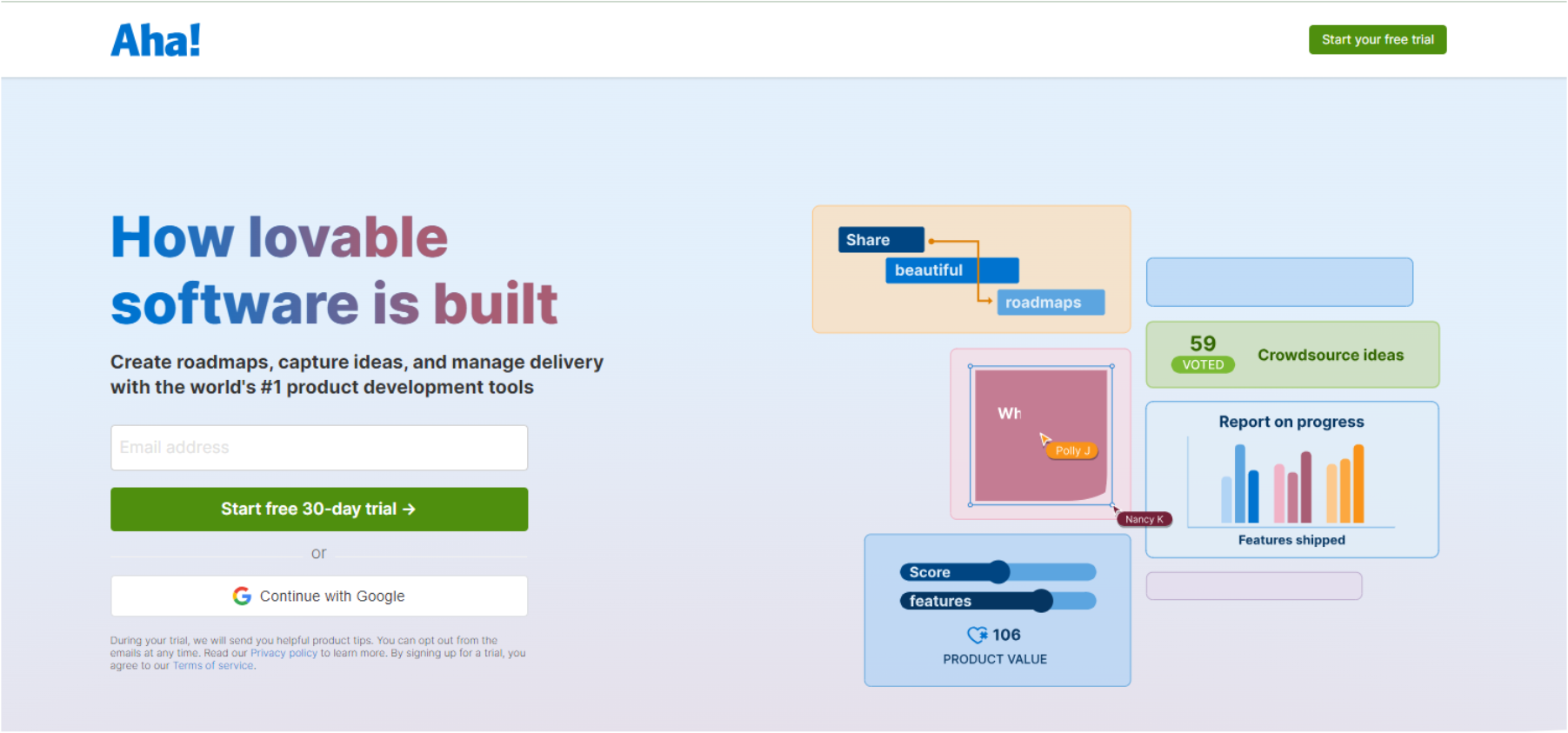 Aha! is a dedicated product roadmap software with many functional features that help you construct complex, dynamic, and collaborative roadmaps.
In terms of roadmapping, Aha! enables you to design your roadmap using six distinct templates. You can choose the one that meets your demands. You can then drag and drop your goals, initiatives, and features onto your roadmaps.
What makes Aha! good for product roadmaps is its focused character. The software is developed for developing collaborative and configurable roadmaps.
However, Aha! is not a truly all-in-one product roadmap software. If you want to seek more features for other purposes, it will let you down. Besides, the collaborative features of this tool is not as real-time and smooth as others.
Pricing
Startup: The startup price category costs $0 and is for qualifying enterprises only (less than $1.5 million in capital and fewer than ten workers)
Premium: $59 per user/month
Enterprise: $99 per contributor/month (unlimited watchers and reviewers)
Enterprise+: $149 per contributor/month (unlimited views and reviewers)
Monday.com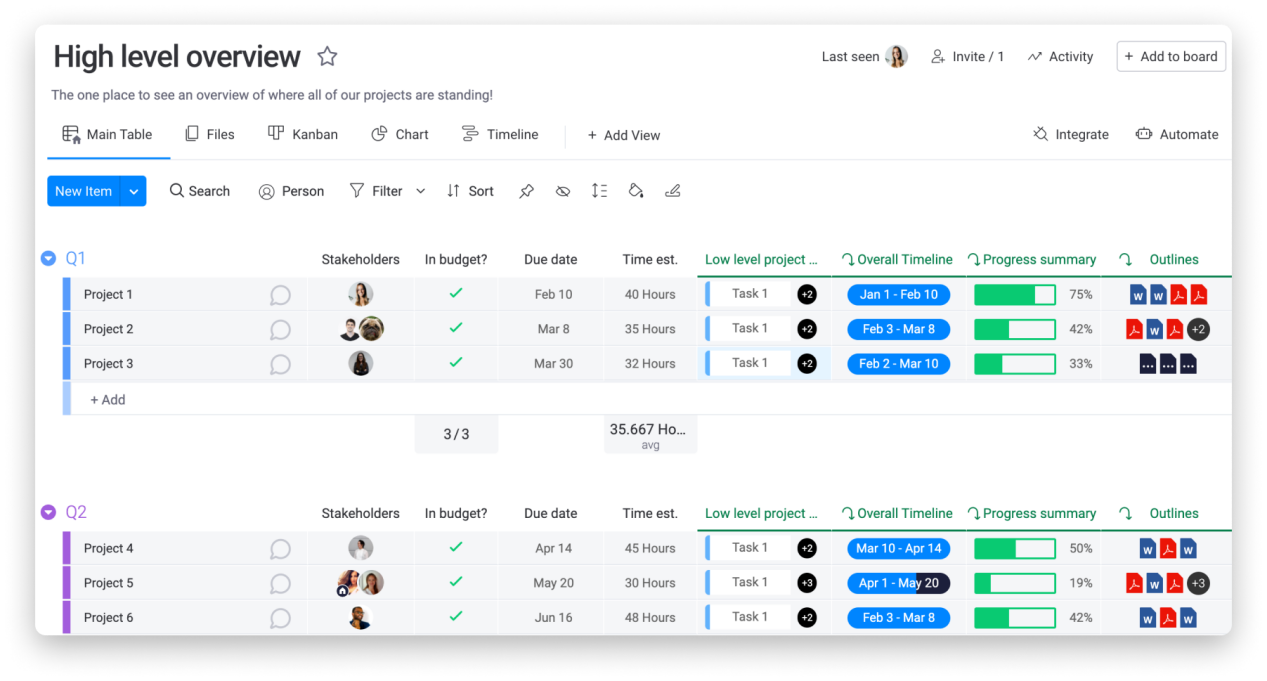 Monday.com is an award-winning product management and collaboration solution that offers a visual product roadmap tool. The software offers a simple but efficient way for teams to visualize the progress of their product and map out workflows, establish due dates, and prioritize critical activities with colour-coded labels.
What makes Monday.com a fantastic choice is how the program allows you to focus on critical aspects inside the roadmap. You can check the progress of each assignment or see the project as a whole. Additionally, there are many viewing options and a high-level dashboard for added control.
Nevertheless, Monday has no free plan for trial and you need to buy paid version for its functions. Besides, some users complaint about the late response from the customer support team and the slow dealing with the refund issue.
Basic: $8 per seat/month ($24 per month in total)
Standard: $10 per seat/month ($30/month in total)
Pro: $16 per seat/month ($48 per month in total)
Enterprise: Custom price as per enterprise needs
ProductPlan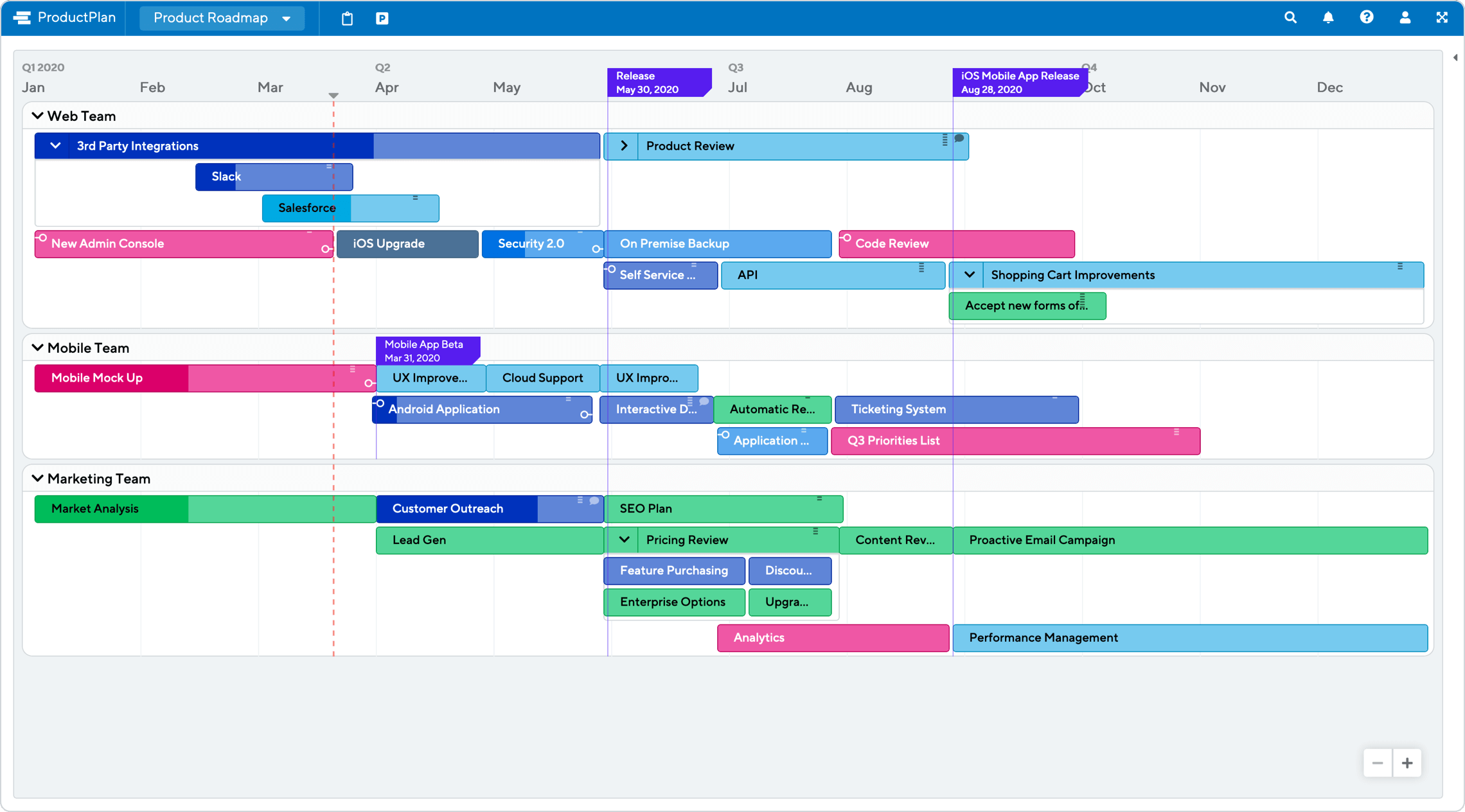 ProductPlan is a product roadmap tool developed for teams who want to generate, share, and reference huge numbers of roadmaps.
The program combines a dedicated roadmapping and product management tool that product teams may link with various other applications for enhanced capabilities. Additionally, the live roadmaps allow managers and key stakeholders to adjust tasks and make vital decisions in real time.
What's best about ProductPlan is how quickly it enables users to develop a fresh roadmap. With a drag-and-drop building option, you can get a custom roadmap up and running in a few clicks.
Compared to other product software mentioned above, ProductPlan is the most expensive one. And as individual users are not its core target customer, many of its functions developes without taking these people's needs into consideration.
Business: $39 per editor/month (paid annually) (billed annually)
Enterprise: Custom price based on enterprise demands
Company+: Custom pricing as per enterprise needs (some enhanced features over the Enterprise plan)
How to Choose Between Product Roadmap Software
If you want a cost-free and all-in-one solution for product mapping and collaborating with a team, Boardmix is the tool for you.
Productboard is suitable for firms that need more streamlined roadmapping solutions and prefer the Kanban view.
If you are on a minimal budget but need high-quality overall project management, then Trello is great for you and your team.
Aha! is great for a small team who requires an easy-to-use tool. It is straightforward to learn and is great for product mapping.
Monday.com should be your selection if you have team members with varied jobs and need visual collaboration.
ProductPlan is intended for major corporate enterprises and for teams who want to generate, distribute, and reference large numbers of roadmaps.