Nowadays, every team is using some type of roadmap software. These tools are perfect for organizing the project and keeping team members informed on what needs to be completed.
When done right, a free roadmap tool can boost the productivity of the whole team since it provides a clear view of the tasks at hand and highlights the priorities. This is the main reason why roadmap software has become an indispensable part of project management.
In this article, you will get the chance to discover some of the best roadmap software and the best free roadmap tool that you can start using immediately. Let's dive in.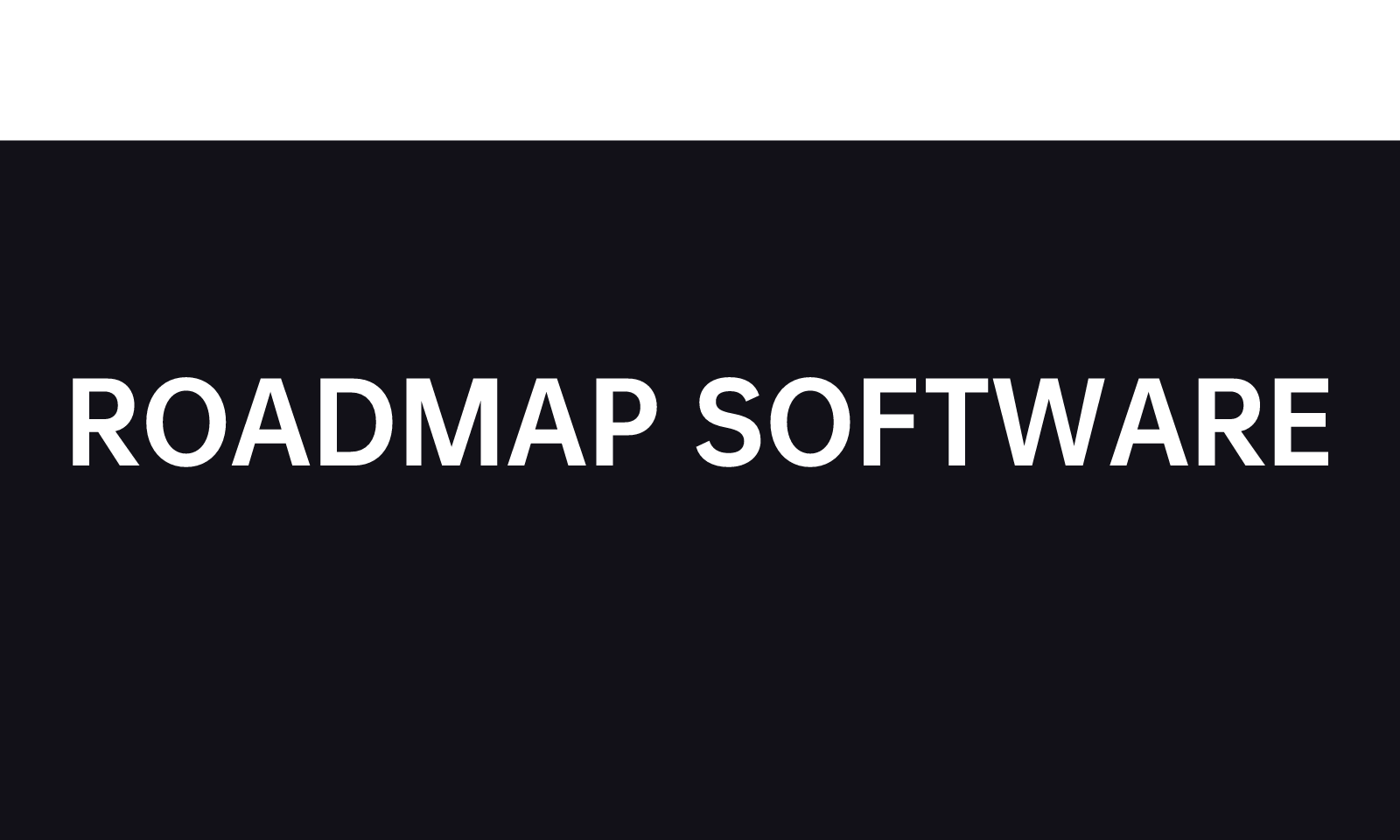 Why Do You Need Roadmap Software
Before you learn about the top roadmap software, you have to understand why such a tool will be great for your team. In fact, a roadmap tool has so many advantages that will instantly help your team work better and more efficiently.
The basic advantages of roadmap software are the following:
Adds versatility to the development process – whenever you are dealing with a big project, you will surely face some unexpected events. From delays to changes, you will constantly need to update your development process. A roadmap software allows you to quickly implement the new data into your process, thus quickly informing the rest of your team.
Promotes awareness of the schedule – another great thing about the roadmap software is that it helps your team members quickly view the tasks assigned to them. Everyone can view at a glance the tasks that are ongoing, as well as the upcoming ones.
Prioritizes the tasks – one more advantage of the roadmap software is that informs everyone about the top priorities. With a roadmap tool, you get the option of visualizing the tasks at hand to show their importance within the development process.
Keeps every team member focused – when your team members are dealing with small tasks that seem insignificant, they might forget the big-picture goals. However, a roadmap software can quickly remind them of the overall vision for the specific project.
Informs of the resources needed for the project – putting all the tasks on the roadmap software, makes it easier for you to recognize the resources you will need. In this free roadmap tool, you can also directly write them down.
How to Select Roadmap Software
The truth is that you won't run out of options when it comes to roadmap software. For this reason, you might feel overwhelmed as you might not know how to select the right roadmap tool for your team. Here are the basic things that you need to consider before you choose roadmap software:
Understand why you need roadmap software – the best way to choose the right free roadmap tool is to recognize why you need it in the first place. By doing this, you will be able to determine which features you require and which are redundant.
Check each tool's available features – when you understand your needs, you have to check the functions of the roadmap software. If the tool offers you everything you need, you can choose it for your project.
Define your team's needs – every team is unique. Therefore, the roadmap tool should reflect that. For instance, if you manage a remote or hybrid team, you need a tool with powerful collaboration features.
5 Best Roadmap Software
Boardmix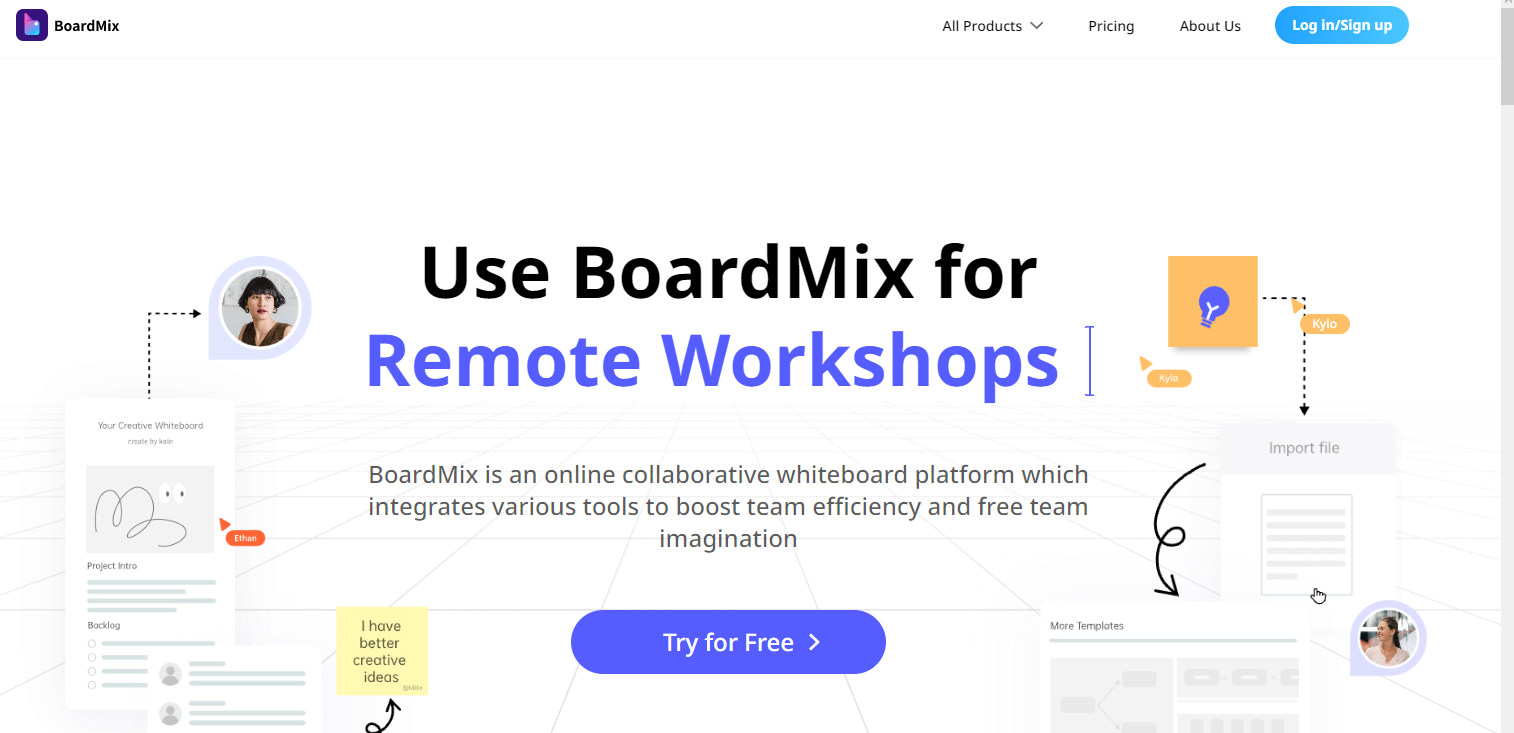 Boardmix is a free roadmap tool that offers you all the features you need to boost the creativity of your team members. In essence, it is an online whiteboard tool that facilitates communication and collaboration. All the changes in the platform are visible in real-time, which sparks the creativity of your team members. In addition to this, you can use Boardmix to host video calls, design interactive diagrams, and create reports among others.
Most importantly, there are all sorts of preset roadmap templates and you can use them to create your version easily and quickly.
You can start on this roadmap software for free anf have access to all the features.
Roadmap Planner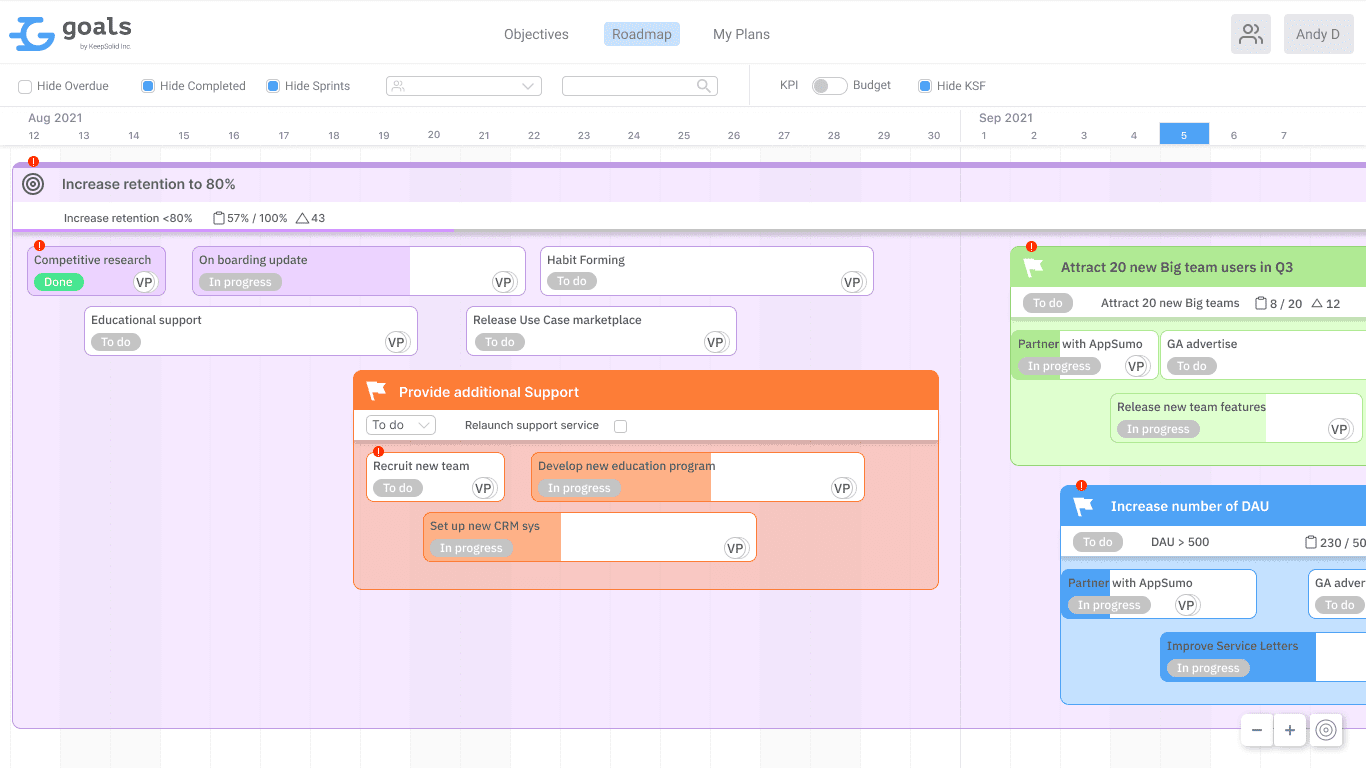 If you want to get reliable roadmap software, then Roadmap Planner is a great option. This is a cloud-based tool that helps you organize the tasks for your projects. This platform is fairly easy to use and visualizes the roadmap effectively . However, Roadmap Planner is not a free roadmap tool. You can try it for a 14-day free trial period and then pay $9.95 per user/month.
Productboard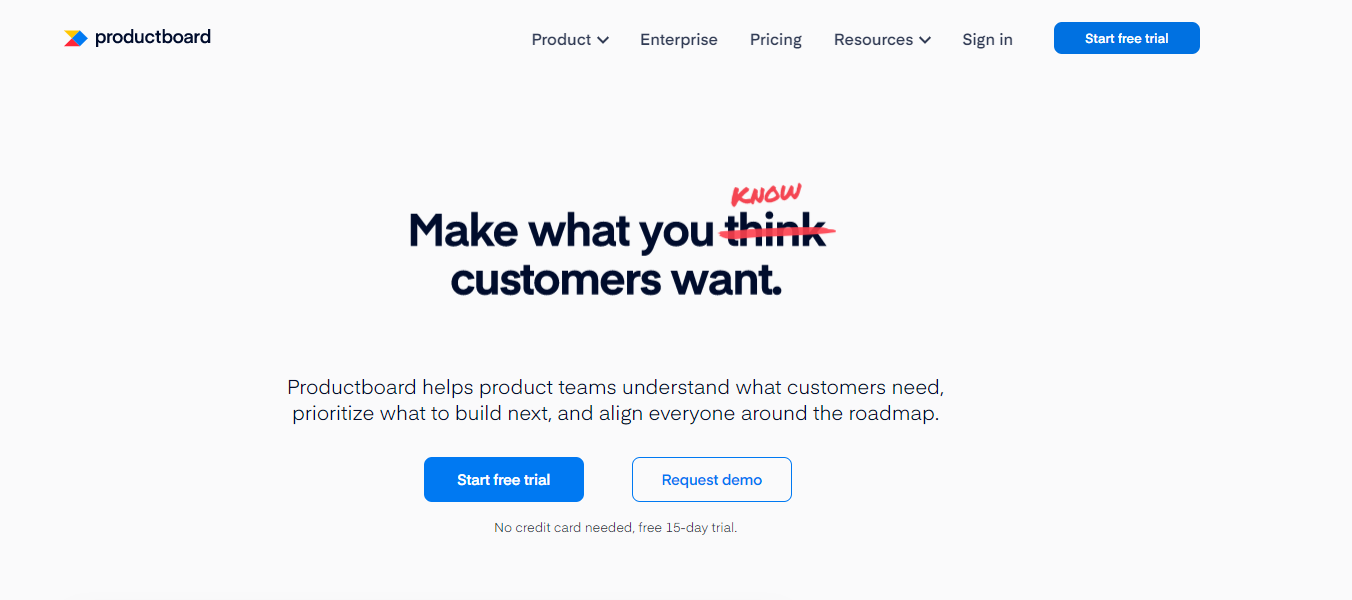 When it comes to roadmap software, Productboard is one of your greatest options. This tool gives you the functions you need to collaborate with your team members. Furthermore, it makes sure that everyone is aligned with your vision. One of the most interesting features of this app is the centralized feedback that uses AI to give you useful insights. Nevertheless, we must note that this is not a free roadmap tool. To use it, you must get one of the paid plans. The Essentials costs $20 per maker/month. However, there is a 15-day free trial.
ProductPlan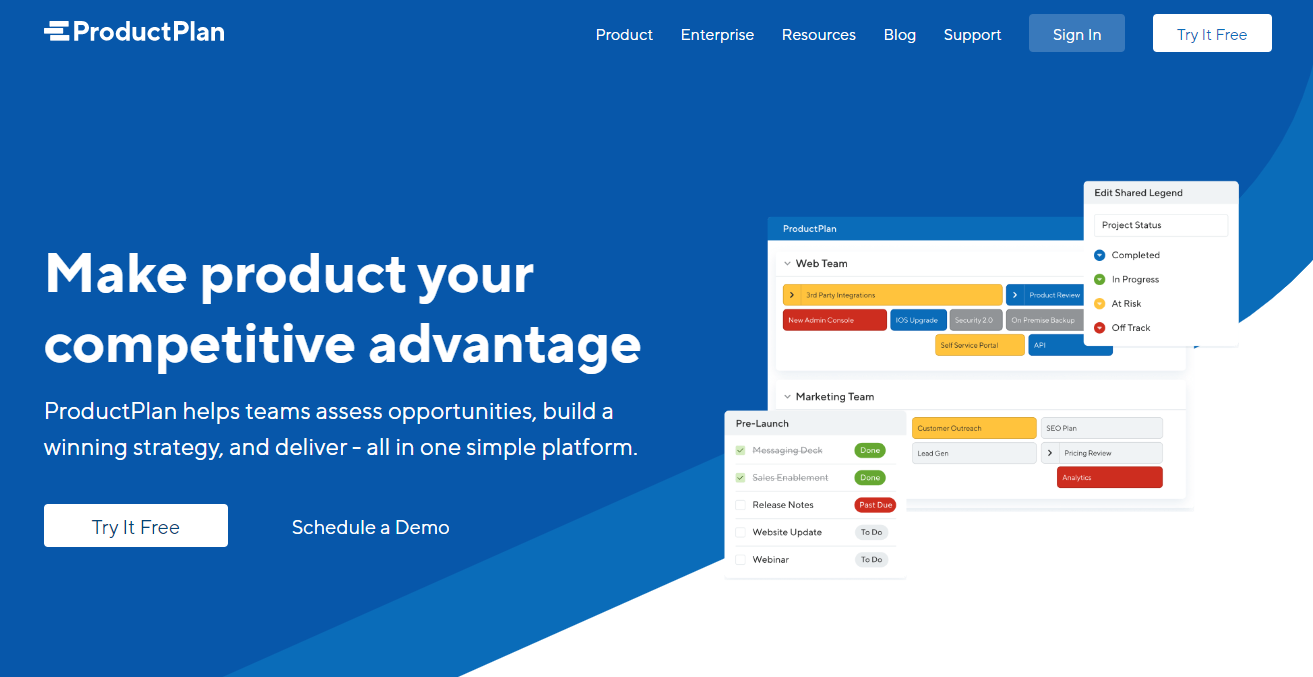 ProductPlan is another roadmap software that will cover all of your team's needs. The great thing about this tool is that it allows you to create a holistic view of your projects. Moreover, it offers you great customization options to shape the roadmap in a way that fits your team. However, ProductPlan doesn't have a free plan, even though it offers a free trial period. The Basic plan costs $39 per editor/month.
Draft.io
Draft.io is another roadmap tool that you need to learn. With this tool, you can organize the tasks in a non-linear way so that they fit the requirements of your project. On this platform, you can easily collaborate with your team members by sharing your drafts. The great thing about it is that you can get a free plan, which the Pro plan starts at €10 per month.
Wrapping Up
All of these roadmap tools are offering high-quality features that will boost the productivity of your team. Among them, the free roadmap tool that you must try is Boardmix. This specific platform provides you with exceptional tools for collaboration and communication. Discover its countless features by signing up now!