There is no denying that many teams nowadays have adopted agile project management. This approach lets developers incorporate quickly the changes needed to refine the project. For this reason, every member of the team needs access to a scrum board online that gives a clear visual representation of the project's life cycle.
The good news is that there are some scrum boards online that will meet your team's requirements. Some scrum boards promote collaboration, while others are focusing on keeping a tight and everchanging schedule. No matter your needs though, there is a scrum board online that will let you manage your project most efficiently.
In this article, you will discover several scrum boards online free for your team to choose so that you have the right tool at your disposal.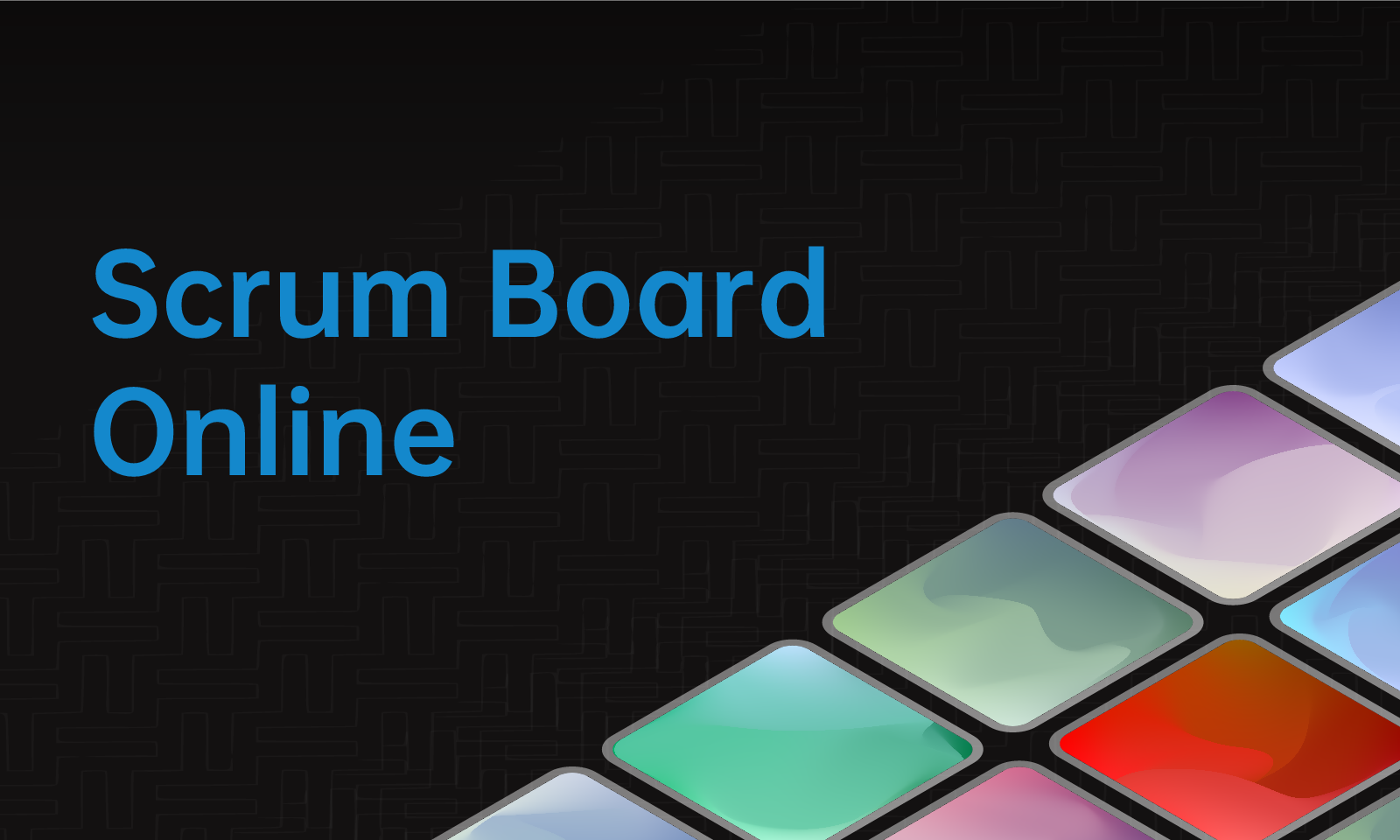 Know About the Scrum Board
What Is a Scrum Board
First of all, you must learn what a scrum board online is before you start discovering all of your available options. In reality, this tool enables you to view at a glance the state that your project is in. A big project will be divided into scrum sprints that make the process much quicker and more effective. The most common form of a scrum board online is to have separate columns for the "to do", "in progress", and "completed" tasks.
To make things clearer, think of the scrum board online as a virtual whiteboard. This means that you can customize it depending on your project's needs. Moreover, you can attach sticky notes, leave your feedback, and collaborate with your team members on it. Once a specific step of the project's life cycle is over, you can easily move it between sections to note the progress. This way, you can navigate through the tasks and check how they are coming along in no time.
However, it is important to note that this is a simplified explanation of a scrum board online. In reality, most of these tools offer you many features that allow you to make your project management more efficient. Therefore, make sure that you check all of the functions of the scrum board online that you want to get for your team.
Why Should You Choose an Online Scrum Board
You might be thinking about how an online scrum board is different from a regular whiteboard or a physical scrum board. For this reason, it is important to go through the advantages and disadvantages of both. This way, you will be able to tell whether this tool is for you.
Physical Scrum Board
What makes a physical board distinguishable from an online scrum board is that it is a physical object that you can see on the wall of your office. For many teams, this motivates them to complete the task and see the change columns. However, looking constantly at the scrum board might cause unnecessary stress if the tasks are not that easy to complete.
Another disadvantage of the physical boards is that they work only for teams that work in the same office space. If you have a hybrid team, where most members work remotely, they won't be able to gain access to this board. In this case, a scrum board online is much more preferred.
Scrum Board Online
An online scrum board is a tool that has recently become essential for all sorts of projects. In recent years, more employees choose to work remotely. For this reason, online tools are much better at bringing them together. That's why it is important to select a scrum board online that has implemented several features that promote collaboration.
Another advantage of these online tools is that they are perfect at letting each team member know what he needs to do at all times. Yet, they require some level of familiarization so that every member can make the most out of them. Once they know the platform, the scrum board online will quickly become their go-to tool to check their daily tasks and progress.
5 Best Scrum Boards Online
Boardmix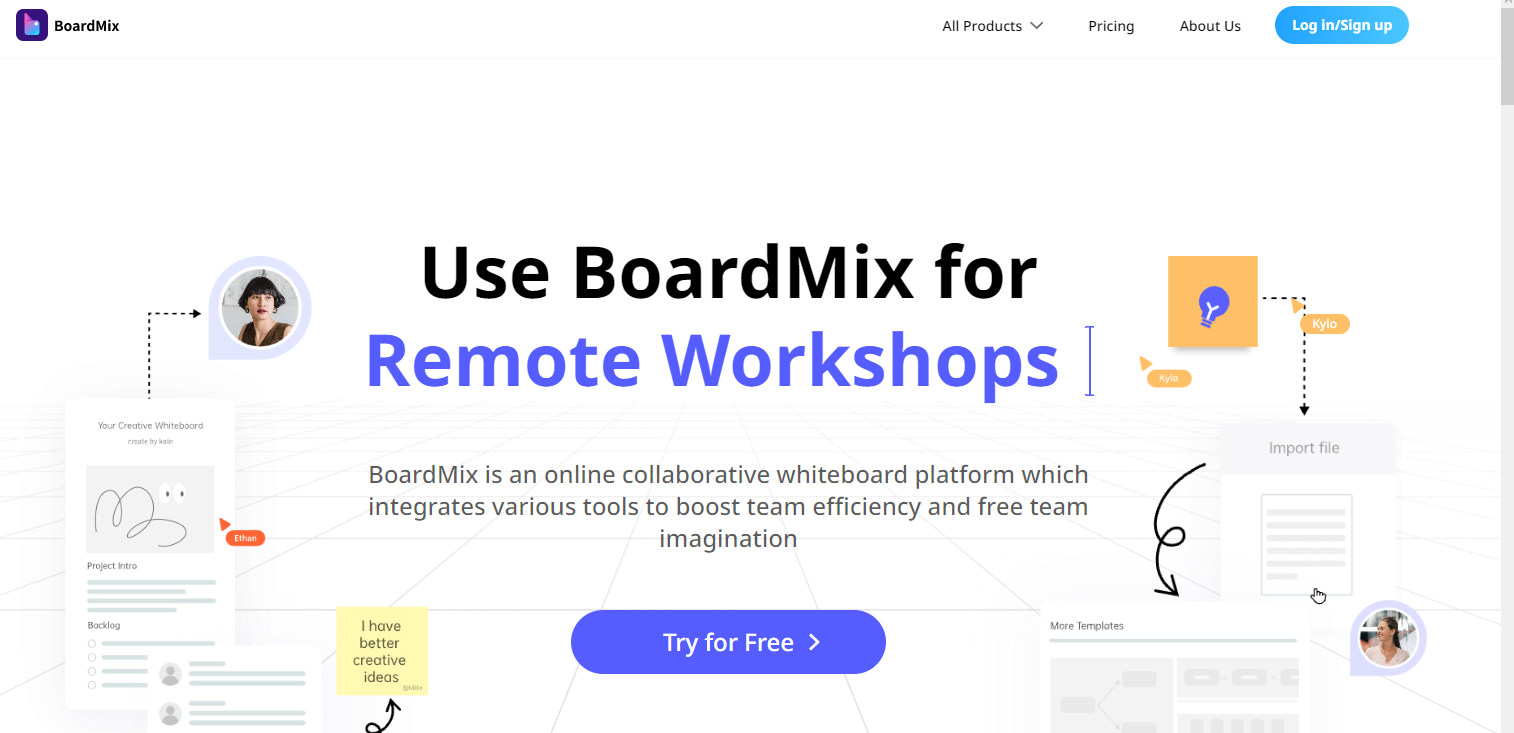 Boardmix is a fairly newly released scrum board online tool that can be an indispensable part of your team. Where this tool excels is that it has been developed to help teams collaborate easily and intuitively. Namely, you can organize the daily tasks, assign them to team members, and set clear priorities. In addition to this, the team members can comment and share files through the platform seamlessly.
Moreover, you can use Boardmix to host an online meeting, brainstorm, and even review the strategy that you are following. And the greatest thing is that Boardmix now provides a free plan which is perfect for small teams. In a word, this is definitely a scrum board online to keep in your mind.
Trello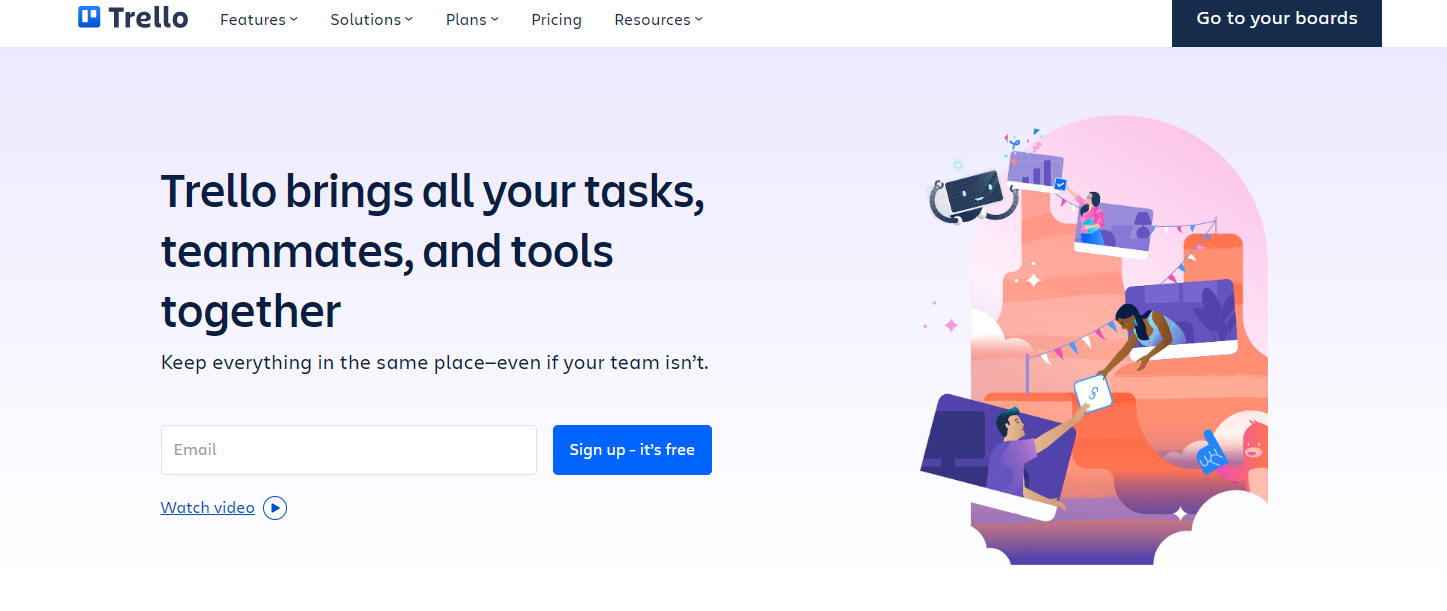 If you are looking for a scrum board online free, then chances are that you come across Trello. This particular scrum board online is one of the most well-known tools in the market and with good reason. With this tool, you can easily organize and assign your tasks to your team members. However, if you need a more advanced visualization of the data and tasks, you will need to get one of the paid plans. These start from $5 per user/month.
Lucidspark

Lucidspark is yet another scrum board online that will meet your expectations. With this tool, you gain access to an online whiteboard so that you can easily manage your tasks and visualize your data. The great thing about this scrum board online is that it is super easy to use while allowing collaboration between members. Of course, the free plan might be limiting for your team and you might need to get one of the paid plans, which start at $9 per user/month.
Jira Software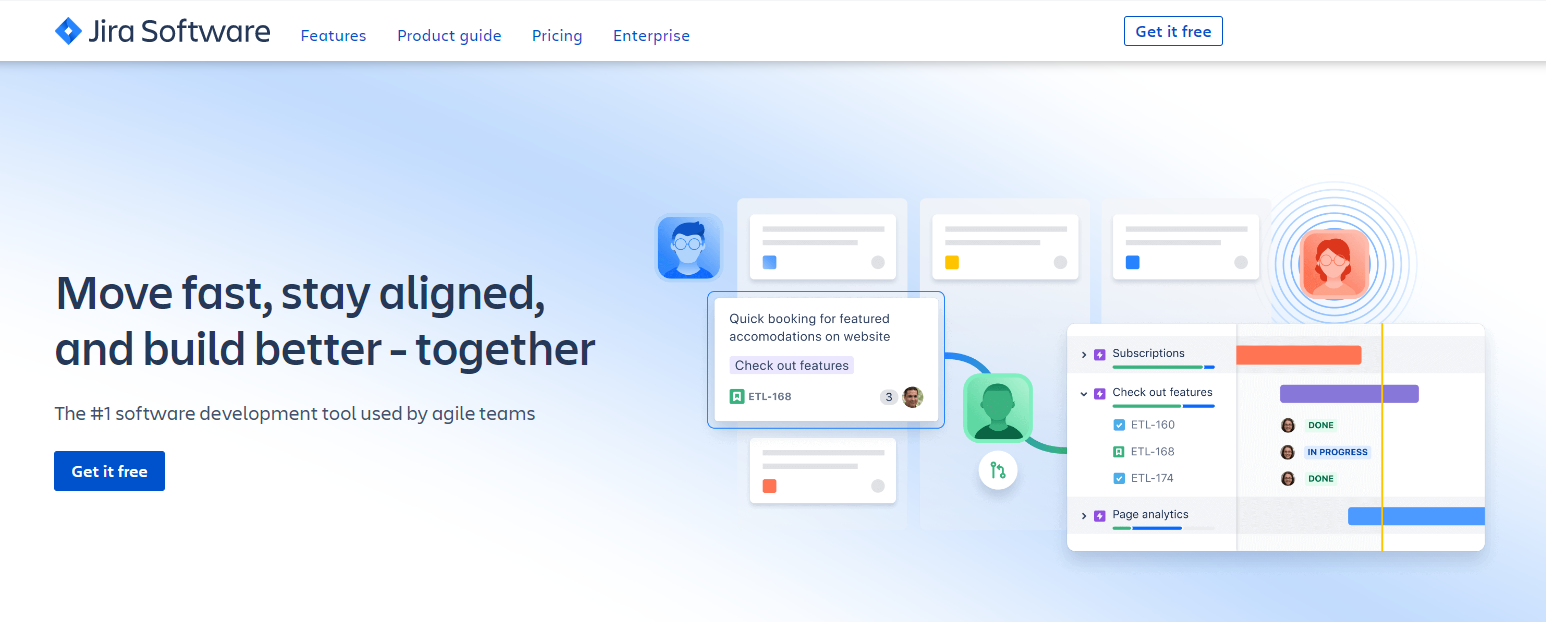 Another great scrum board online is Jira Software. This tool has been specifically designed to provide teams with the functions they need to become more productive. Therefore, in this scrum board online, you will find a roadmap tool, a sprint tool, a reporting tool, and even a backlog tool. However, as these functions name suggest, Jira is not user-friendly at all if you haven't used any similar tools or studies systematic knowledge. Even some experienced teams may get lost in the sea of Jira boards.
You can try this scrum board online free for up to 10 users, or get a 7-day trial for the Standard or Premium plan. The cost of these plans is $7.75 and $15.25 per user/month.
EasyRetro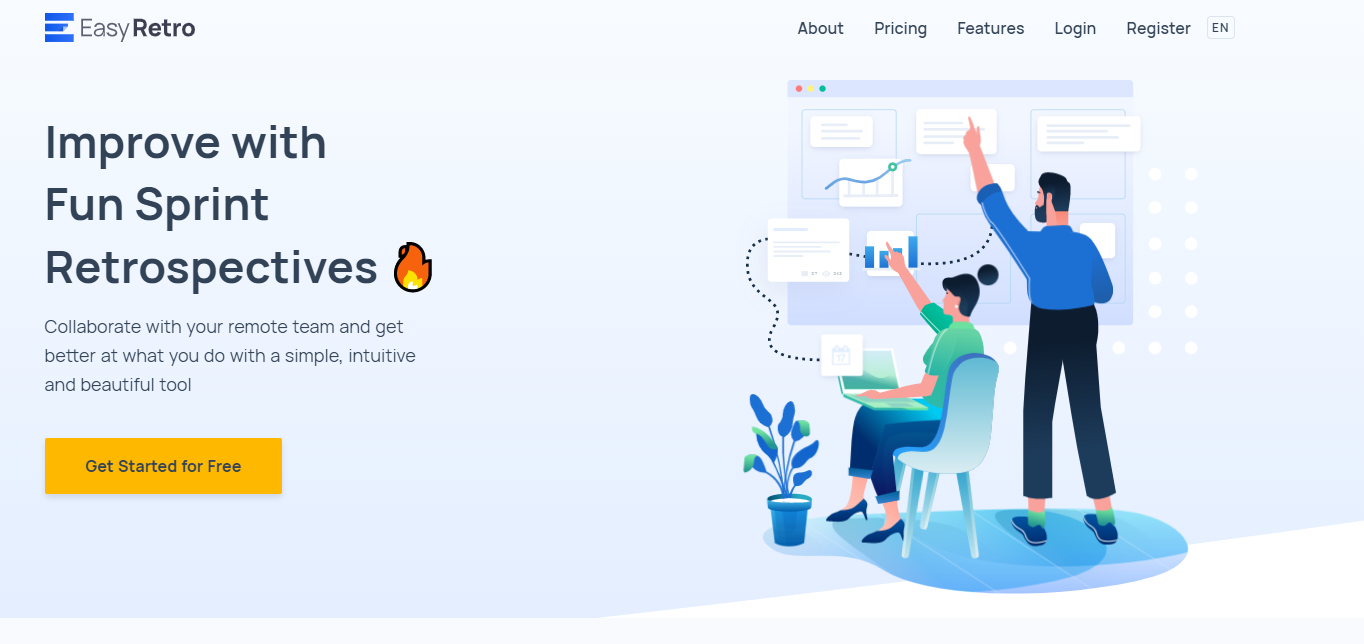 One more great scrum board online is none other than EasyRetro. The great thing about this platform is that it allows you to create the boards you need, add as many users as you want, and easily customize the dashboard. Furthermore, you can easily move tasks around just by dragging and dropping the elements. However, the free plan allows you to create only 3 boards. If you need more, then one of the paid plans will do. For instance, the Team plan costs $25/month and the Business plan costs $60/month.
In Conclusion
In this list, you will surely find the best scrum board online for your team and almost all of them sets a free trial. Among these tools, Boardmix is definitely the tool that stands out since it offers you a great variety of features to promise the convenienc. Sign up for the tool to discover its full potential now !