How fascinating it is that a tree diagram maker can provide you with an organized and systematic way to explore your options while saving you all the hassle of an actual tree diagram creation. Technology is a blessing in disguise, and the development of a tree diagram creator is another living example of it. If you're new to this concept, in this short guide, we'll be talking about everything you want to know about tree chart makers, so let's get started!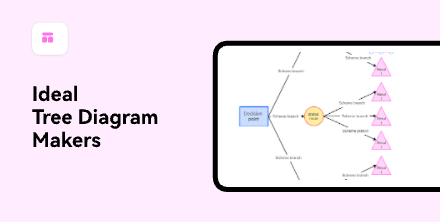 What Is a Tree Diagram
A tree diagram is a visual or graphical representation that allows users to get an idea of the possible outcomes of a given situation. Also known as decision trees, these diagrams consist of a hierarchical structure of relationships. The diagram is made up of multiple nodes, where each node represents the probability of an event.
Why Do You Need a Tree Diagram Creator
Tree diagrams are mostly used in mathematics, probability, and statistics, where it is used to represent a probability space. The main purpose of a tree diagram is to guide a business to make a decision because, let's be honest, decision-making is one of the most stressful parts of running a business. And to simplify this process as much as possible, you'll need a reliable tree diagram creator.
What to Look for in a Tree Chart Maker
In order to pick the best tree diagram creator for your specific needs, you need to consider a lot of things. Here are a few things you might want to look for in a tree chart maker.
Ease Of Use: The tree chart maker should have an intuitive and easy-to-use interface to make the creation process smooth.
Customizable: Every business has specific needs and goals, so a tree diagram maker should be able to adopt these changes well.
Collaborative: Check your tree chart maker for collaboration features because it is easy to work in a team this way.
8 Tree Diagram Makers You Should Never Miss
Now that you know what to look for in a tree chart maker, let us tell you about our top 8 tree diagram maker picks that have not disappointed their audiences.
Boardmix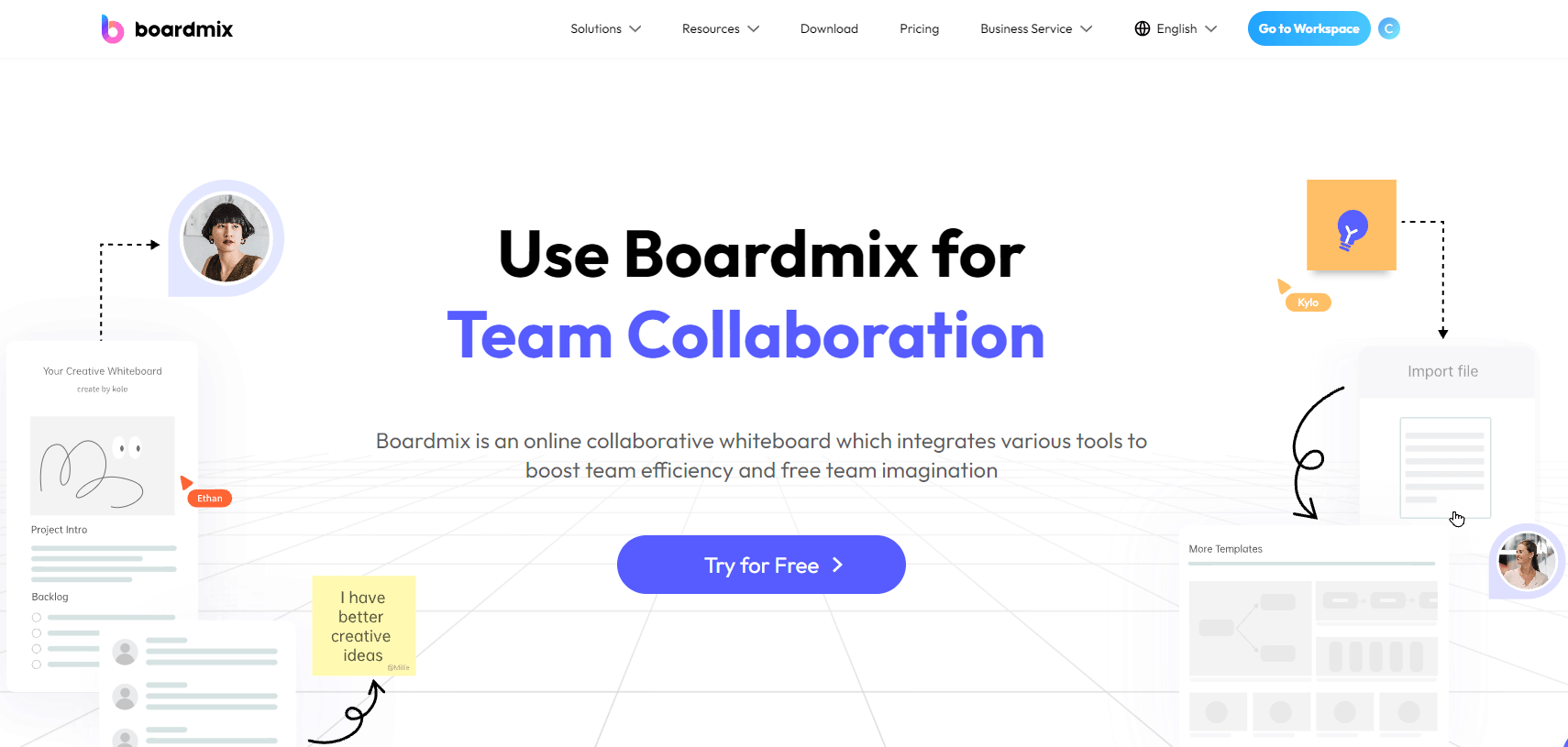 Top of the list, we have Boardmix, an online collaborative whiteboard. What makes this whiteboard special? The other tree diagram creator options you get are not made specifically for this purpose. However, this online whiteboard was made specifically to be your one-stop shop to create various diagrams online. With it, you can create your tree diagrams with efficiency, without any hurdles.
It only takes 2 steps to create a tree diagram in Boardmix. Here's how you do it:
Login Boardmix and open a new file.
Choose the decision-making tree template and get started! (Yes, that's literally all you need to do).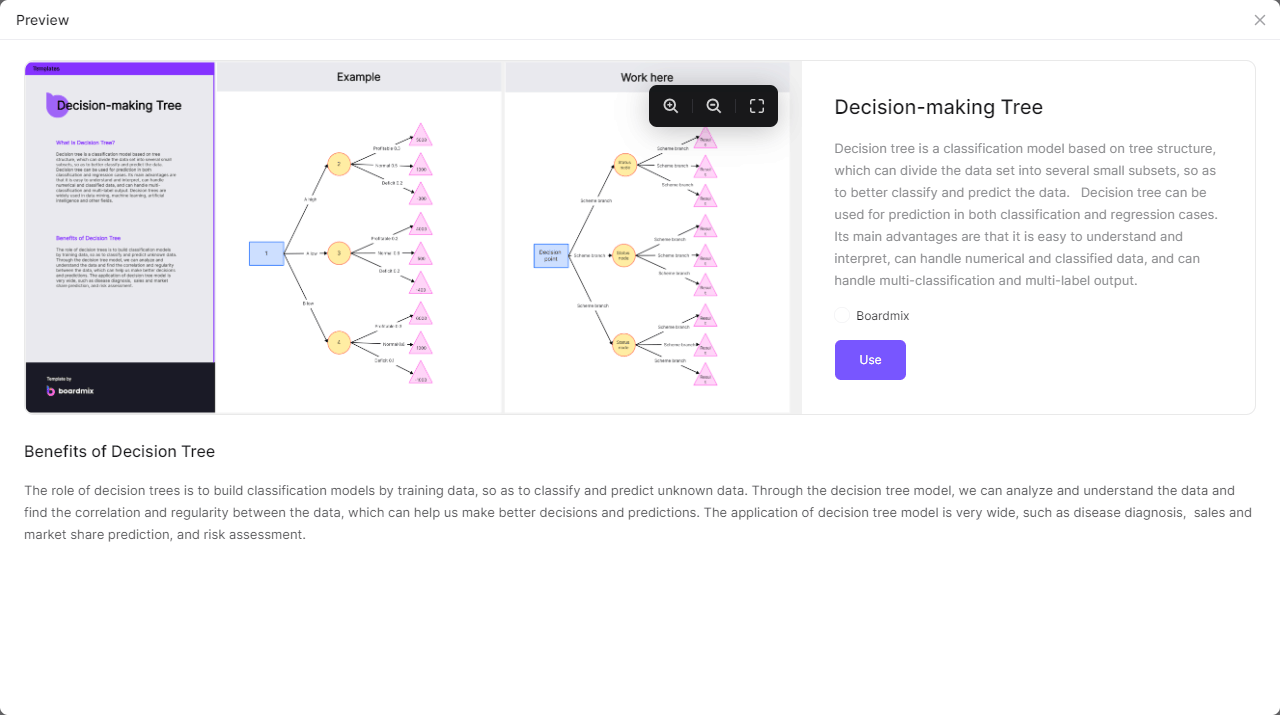 Then you can customize the diagram based on your needs. Boardmix also provides multiple useful tools for you to create freely.
What diagrams can you create with Boardmix include but not limited to:
Tree diagrams
Mind maps
Flowcharts
User maps
Roadmaps
Organizational charts
Draw.io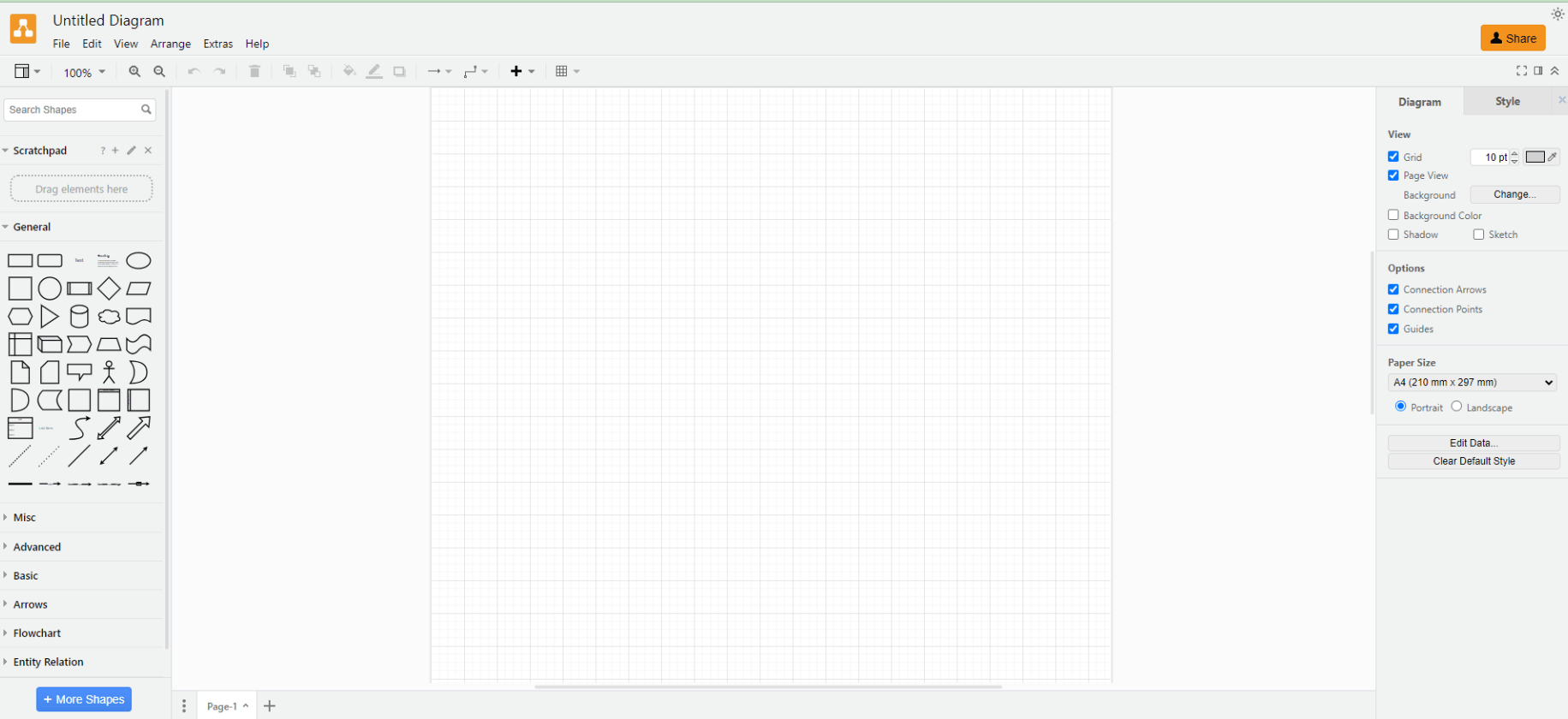 Draw.io is a popular web-based art tool that is widely used by professionals to make diagrams and other visual representations. You can utilize this software to develop a wide variety of diagrams like tree diagrams, network diagrams, UML diagrams, etc.
With Draw.io, you can also get a lot of templates. The interface is very user-friendly, and as it has a free version, you can enjoy its services even if you cannot afford paid options.
Canva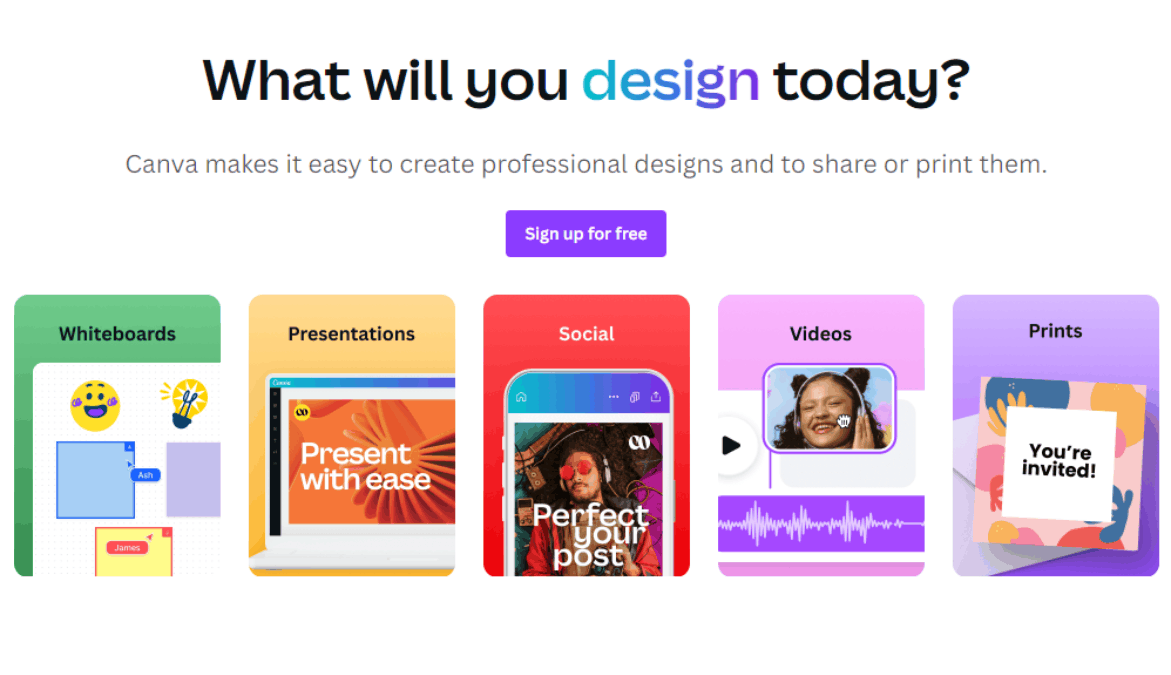 Canva is another tree diagram maker that enjoys great reputation around the world; like who doesn't use Canva? It is the most user-friendly app out there that works perfectly fine on mobile phones as well as desktops. One of the finest features of Canva is that you don't need to be an expert in creatives to use it. With Canva, you can design marketing campaigns, presentations, posts, and so much more.
Creately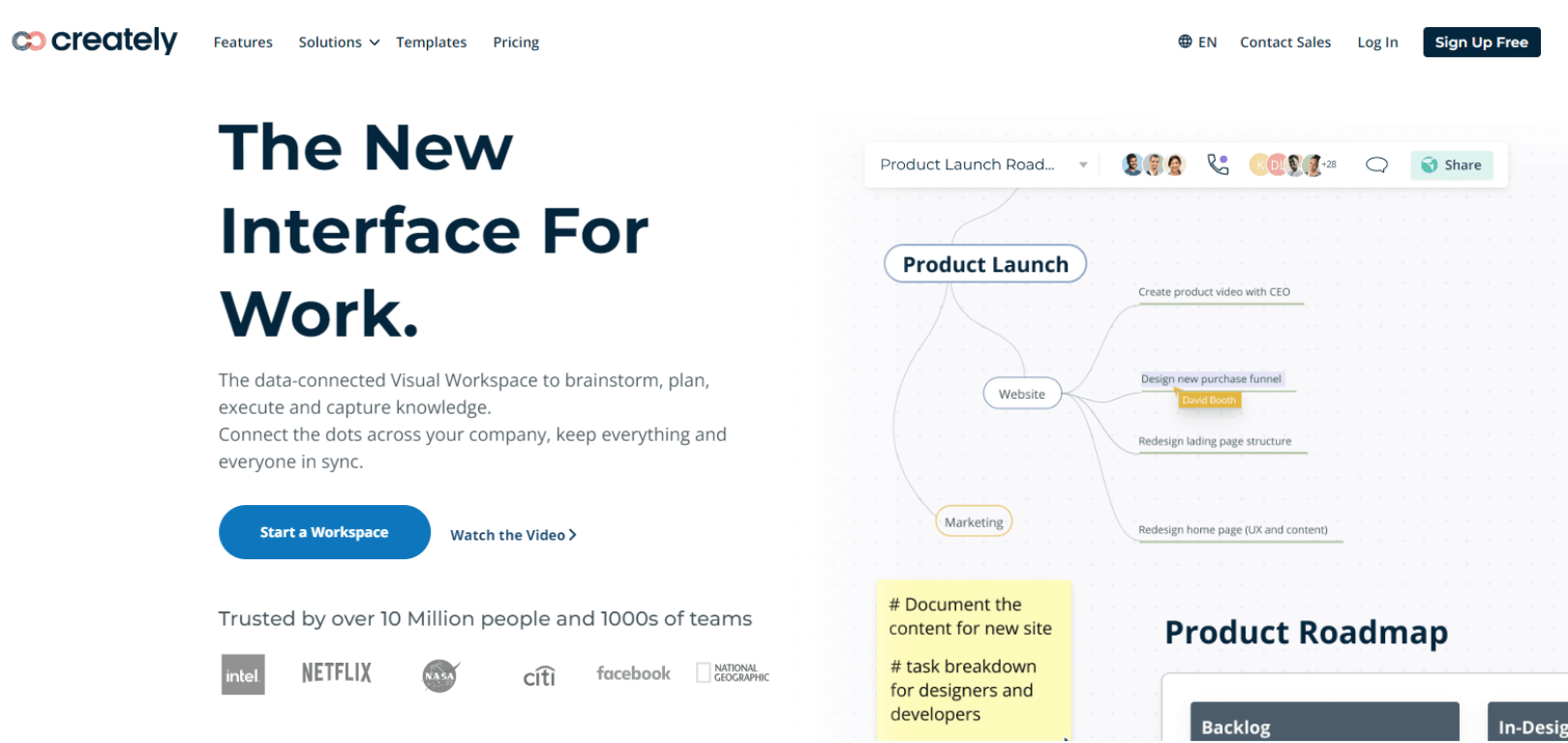 Up next in our list of most loved tree diagram makers is Creately, which allows you to create and edit tree diagrams conveniently. With Creately, you get a sharing workspace so that you can brainstorm, plan and manage your projects all in one place. Choose a tree diagram template from Creately, edit it as per your requirements, and simply export it in any format like JPEG, PNG, SBG, etc.
Visual Paradigm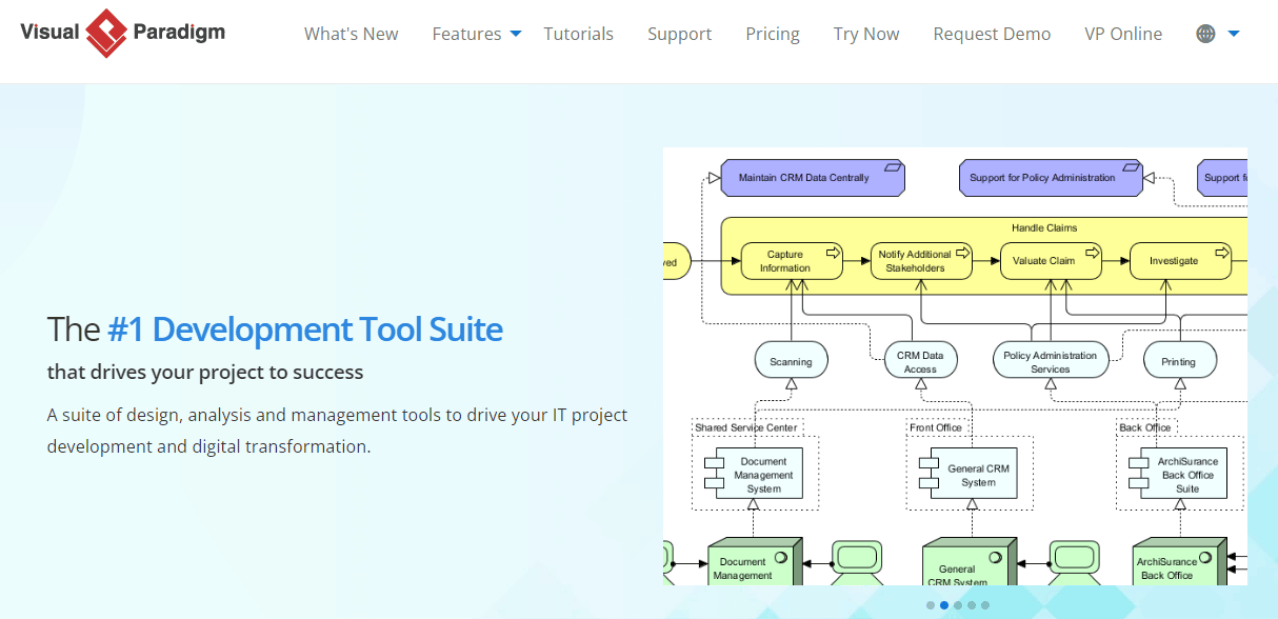 Visual Paradigm is a comprehensive visual modeling and diagramming software. This tree diagram maker also allows users to create models like UML class diagrams or entity relationship diagrams. The versatility of Visual Paradigm makes it suitable for different types of industries and projects. You can create complex diagrams with ease using the rich set of tools and features of this tree chart maker.
Lucidchart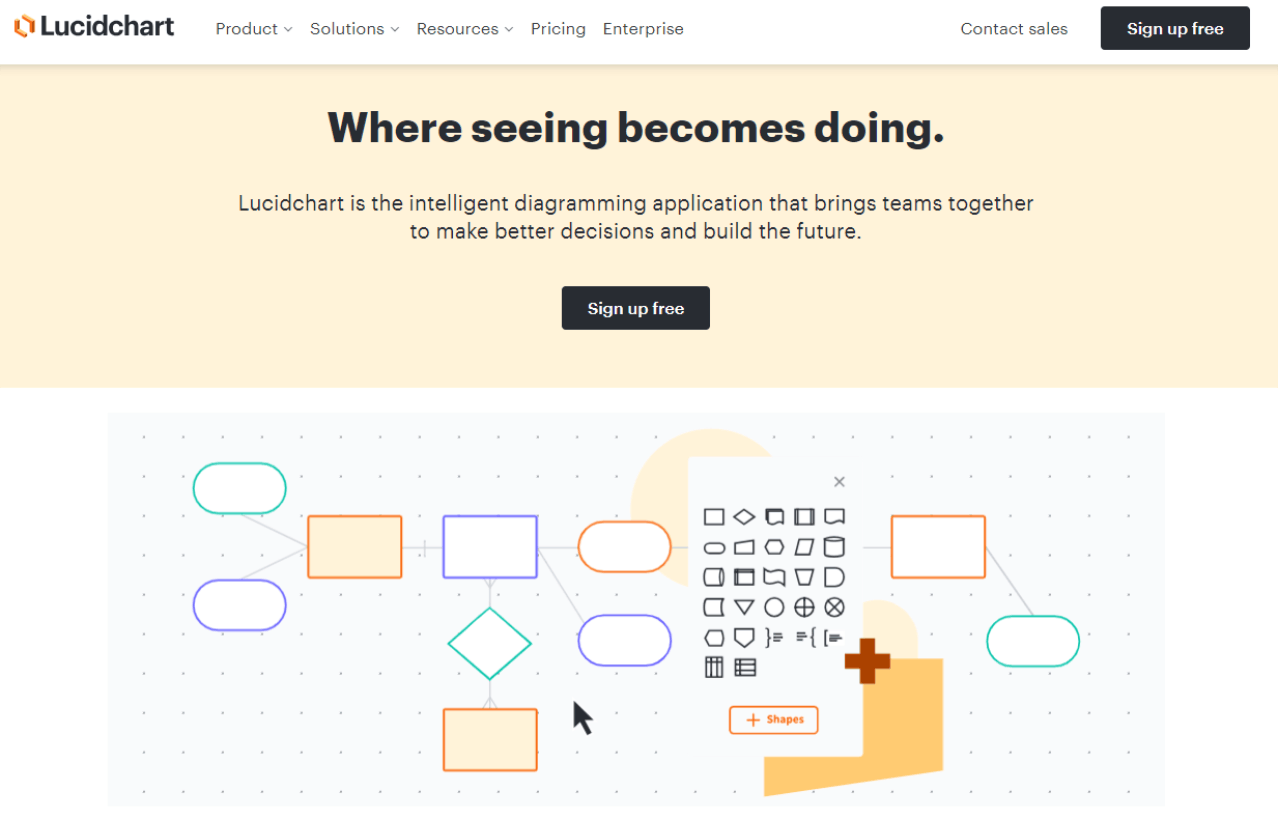 Sketch and share professional flowchart diagrams using Lucidchart. This tree diagram maker helps you communicate visually by solving complex problems and creating clarity. You can use this tool with an intuitive interface to create tree diagrams without the need for extensive design skills.
EdrawMax

A 2D business technical diagramming software or the number 7th on our list of top 8 tree chart makers is EdrawMax. It is a powerful tool to be used as a tree diagram creator, with just enough features, templates, layouts, etc. EdrawMax, powered by EdrawSoft, comes in different versions to support the unique needs of different businesses.
GitMind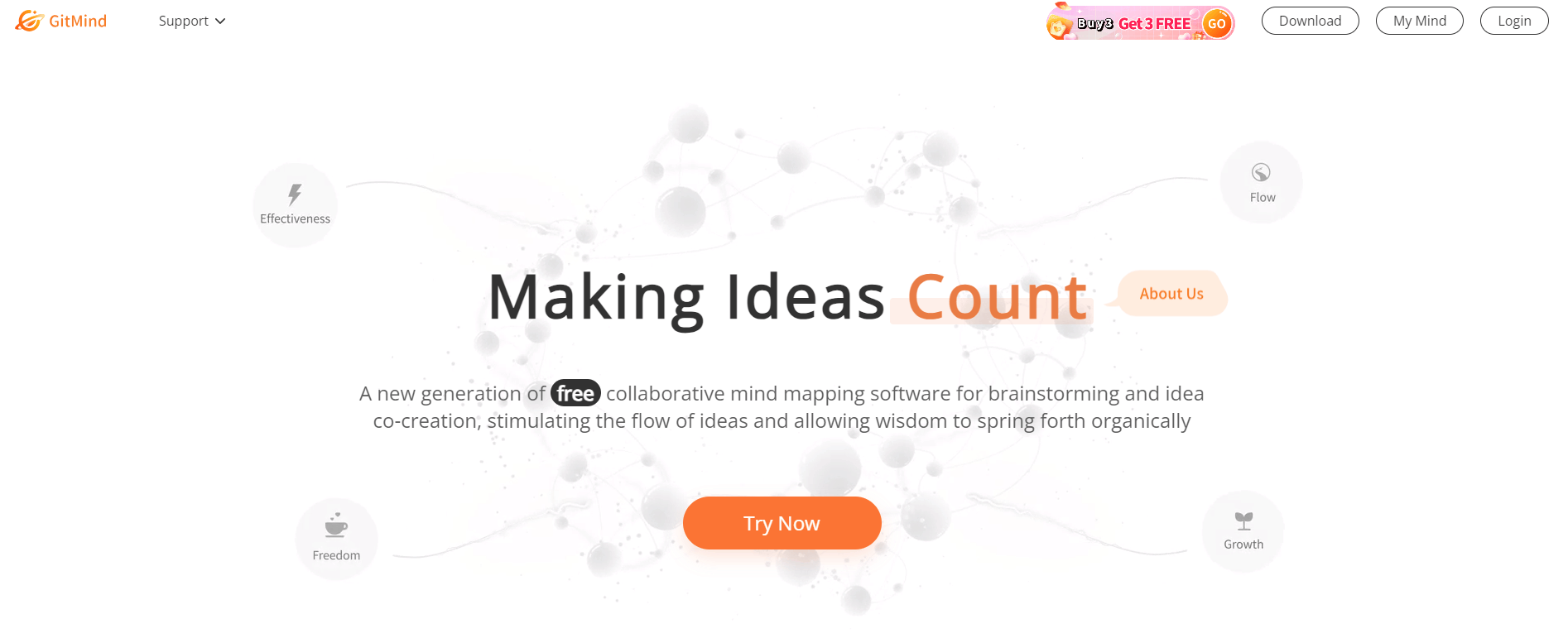 The power of AI combined with your intelligence and skills? That sounds like a perfect combo for a tree diagram maker. Last but not least, we have GitMind, a brainstorming app you can use to create mind maps and share them with others. Other than that, you can also use GitMind to generate new ideas, visualize complex concepts through diagrams, and even to prepare for a presentation. Logic structure diagrams, tree diagrams, fishbone diagrams, you name it, and GitMind will have it done for you.
Take Home Message
To sum up the discussion, we would say each and every one of these tree diagram creators had their own plus points and some acceptable demerits. Now, it all depends on your needs, your budget, expertise, and other similar things. Don't forget to check out online reviews of people who have used these tree chart makers, especially if you're going to invest in one. Among all, Boardmix is definitely the most cost-effective and powerful tool that you can never miss!