As the world develops rapidly, many changes occur with it. One of these changes is having classes online. Learning online has been gaining traction since it emerged in 1982. However, it became rapidly popular during the recent coronavirus pandemic that occurred. Now free online whiteboards for teaching make remote teaching sessions as interactive and fun as physical lessons.
With online whiteboards, online classes have bridged the gap between physical and online classes. An online whiteboard enables instant recording, voting, chatting, screen sharing, real-time collaboration, and more features that allow active interaction and participation between students and teachers. You can also share documents with the whole class without wasting a piece of paper or fighting with the printing machine.
There are many online whiteboards to choose from to pick the best and look out for the positives and their opposing sides before deciding on one.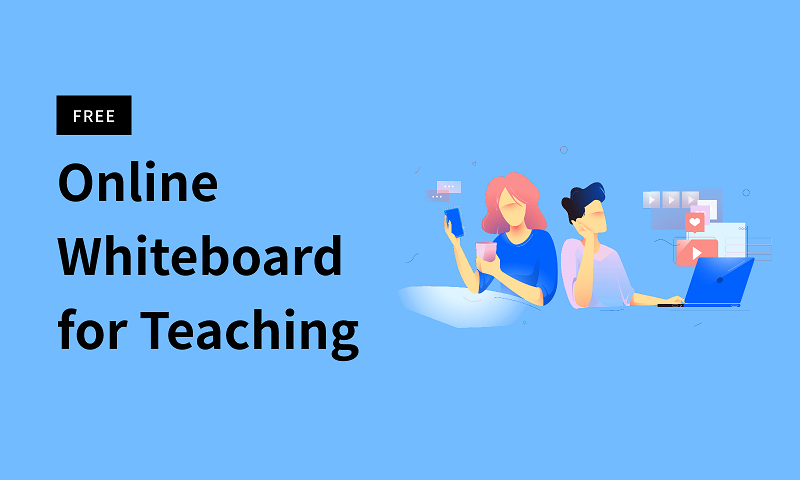 Part 1. How to Choose a Perfect Online Whiteboard for Teaching
Choosing the perfect online whiteboard requires you to check and understand the features of your options before settling for one. Many subjects require different unique approaches to creating engagement with the students.
Therefore, it is crucial to consider each feature before settling for one that fits your agenda best. Here are things to consider when choosing an online whiteboard.
1. Features of the Free Version
It is always great to have quality products for free or at very minimal prices. Consider the features of a free online whiteboard for teaching. Some have more features at that free level. These features will also give you a good idea of what to expect if you go the VIP route. The essential tools include a pen, brush, eraser, and pencil.
You can also export your drawings as an image into your device, create layers, power points presentations, audio, highlight, annotate, work on files, video, and much more.
2. Collaborative Features
One of the key benefits of a whiteboard is its collaborative features. An excellent whiteboard should allow you to interact with your students and teammates. It should make brainstorming on study materials and project materials engaging. More collaborative features you should look out for in a digital whiteboard include:
Live meetings
On-demand recordings
Instant messaging
Easy file sharing
Mobile apps for on the go-use
3. Supported Exporting Formats
When having interactive sessions online, different types of files need to be exported. For images, JPG and PNG exporting formats are required. Check the details of the whiteboard you want to choose to see if it has all the format you need. The typical exporting formats on the whiteboard include:
Portable document format PDF
Microsoft word document .doc and .docx
PPT, PPTX, PPS, and more.

Note:
Check the supported font, and ensure everything you need is supported.
Part 2. Top 10 Free Online Whiteboards for Teaching
There are many whiteboard software and apps from different developers. Some are free, while others require payment. However, the most attractive are those free online whiteboards for teaching that require no subscription yet provide excellent features. Below we have listed the best free online whiteboard for teaching. After a lot of research and comparisons
#1 Boardmix - Free Collaborative Whiteboard for Teaching
Boardmix is an online collaborative whiteboard that integrates several tools for an interactive session between "teachers, students," team members, and collaborators. Boardmix interactive whiteboard enables sharing of data, tracking of progress, easy file sharing, and more in a digital class.

Luckily, Boardmix has a free plan where you can use most of its features without paying a dime. All you need is to sign up with your email and start experiencing a new level of interaction in your sessions. Boardmix has many features which make it one of the best free online whiteboards for teaching.
Features:
Integrated with many utilities, such as pen, shapes, connection lines, roadmap, sticky note, table, card, etc.
Support multi-user collaboration (unlimited collaborators).
Allow you to create Kanban, Venn diagrams, fishbone diagrams, mind maps, and more with free templates and practical tools.
Support online meetings.
Allows you to import files.
Can export the selected area and save files in different formats.
Get instant feedback with comment and chat features.
Interactive features.
Support demonstration.
#2 Miro
Miro is a popular online whiteboard tool to visualize, share and collect data. Miro stands out among its peers and is especially popular for its free plan. Miro is generous regarding the free plan feature, which includes many positive qualities that will benefit your lesson sessions.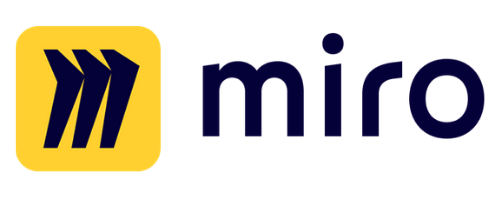 #3 Ziteboard
Sharing drawings, plans, tasks, and more on an online space will provide the height of experience for teachers and their students. If you are a math teacher, Ziteboard is the perfect tool for you, and it has a free plan where you can use many of its features. It makes learning seamless for students and easier for teachers. You can get started with a ziteboard free plan, which has many excellent features.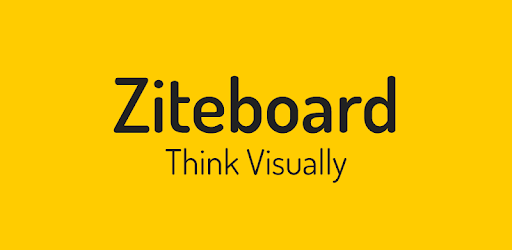 #4 FigJam
A completely free software to take your lessons to the next level FigJam only just added a paid plan in February 2022. However, their starter plan is entirely free,e and there is a world of tools to use on it. With FIGJAM, you do not need to be a design expert to get started, and it is designed to make things accessible and easy for everyone.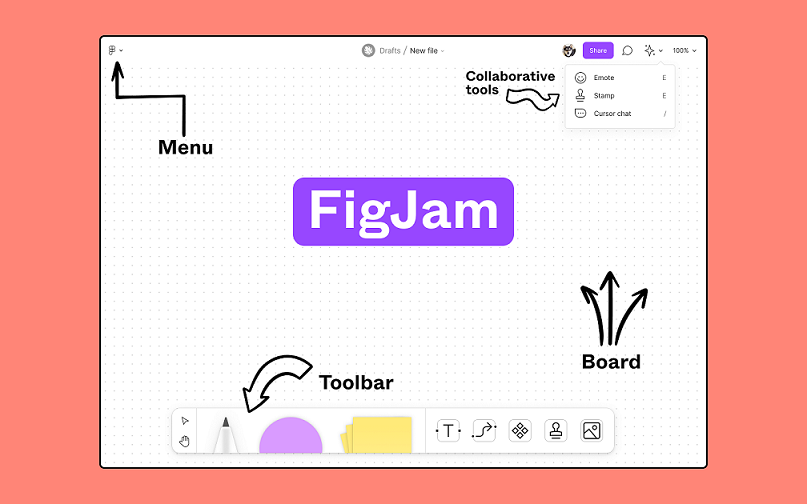 #5 Zoom
Zoom is a well-rounded whiteboard collaboration app. You can access it from laptops and desktops and on the go from your phone app. The free plan is there for an unlimited time. Thus, you can use it for as long as you need. It benefits team members for brainstorming and teachers and students for online classes.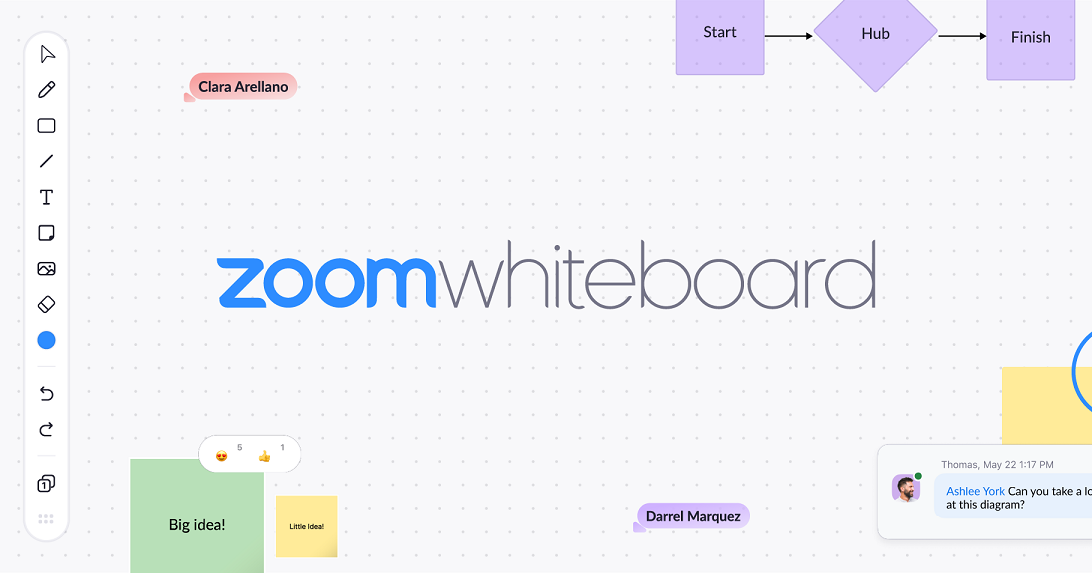 #6 Limnu
If you are looking for a whiteboard with great sketching, sharing, and interacting experience with students, then Limnu is for you. Used by many teachers all over the world, it has a rating above 4.5 which attest to its quality and wealth of features. And yes, it has an excellent free plan whose features do not lose out to paid ones.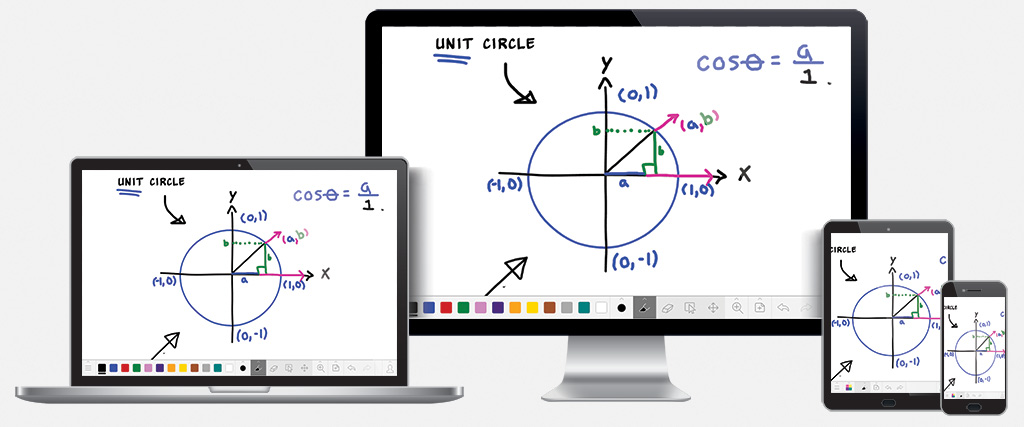 #7 Kaltura
Kaltura is for teaching sessions, with more emphasis on visual presentation. It can power a wide array of video presentations, video calls, and other visual elements that makes e-learning fun and interactive.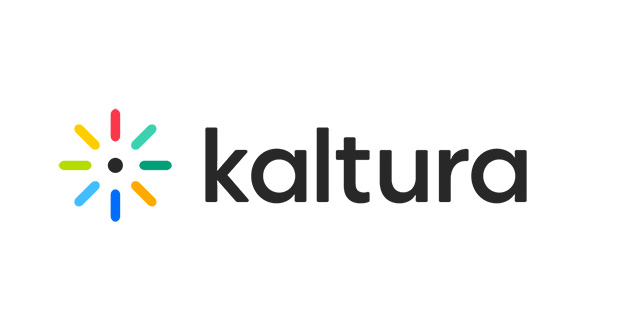 #8 Google Jamboard
A clever alternative to whiteboards, Google Jamboard, is free and has all the essential features needed in a digital whiteboard. You can use Google Jamboard to save your "teaching materials" to the cloud, draw, erase, and write real-time handwriting words. It also has an app for on-the-go users to access its features.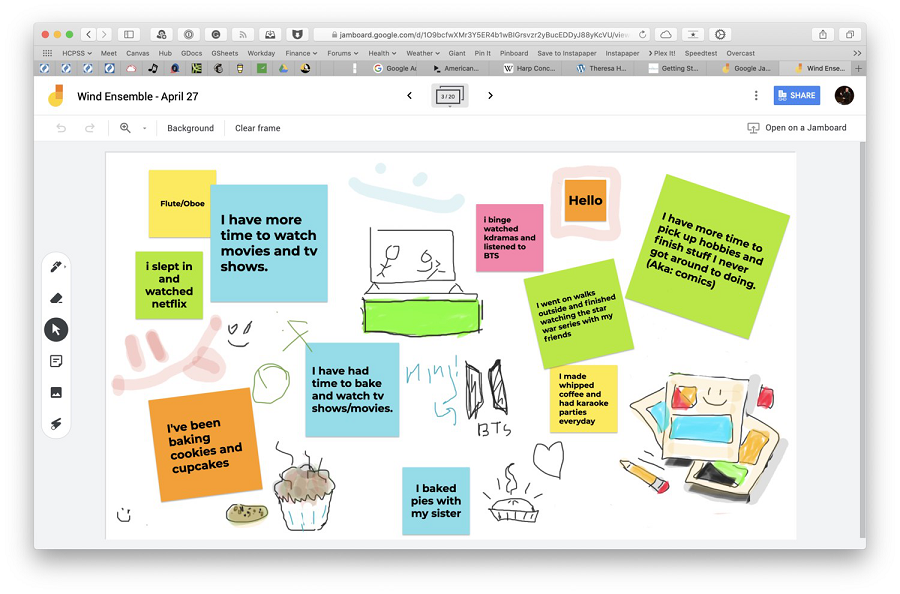 #9 Groupboard
Groupboard is an advanced online whiteboard that makes collaborating more accessible and fun. Like many other whiteboards on this list, it has a free plan where you can use many of its features for free, and it improves the quality of your class. This can help you pass your desired message to your student in an easy way.

#10 AWW app
This application makes sharing and storing files a breeze in class. It increases participation from students and enables progress tracking for lessons. You can also create lesson templates with this free whiteboard. Therefore your study sessions will be easier to set up.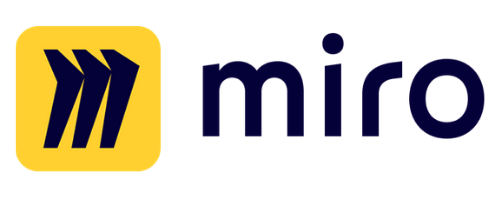 Conclusion
A perfect study session is incomplete without an excellent whiteboard tool to make digital classes more interactive. A good whiteboard to look out for is one like Boardmix, where there is a free plan with many features that will surely make your lesson sessions more productive. There are also other whiteboards like Miro, Ziteboard, Groupboard, Zoom, Google Jamboard, and more that have many features like design, chat with the team, video calls, screen sharing, unlimited members, and more. Signing up for one of these whiteboards will take your e-learning experience to the next level.
Try for Free