In recent years, agile project management has brought many positive effects on the teams that have adopted it. However, for its success, you will need a clear visual representation of your plans. This is where a free scrum board proves to be an indispensable part of project development. This kind of tool offers you an intuitive way to manage and organize your projects into sprints so that you always know where you stand.
In this article, you are going to learn what this tool really is and what is the best scrum tool online free that you can adopt for your projects.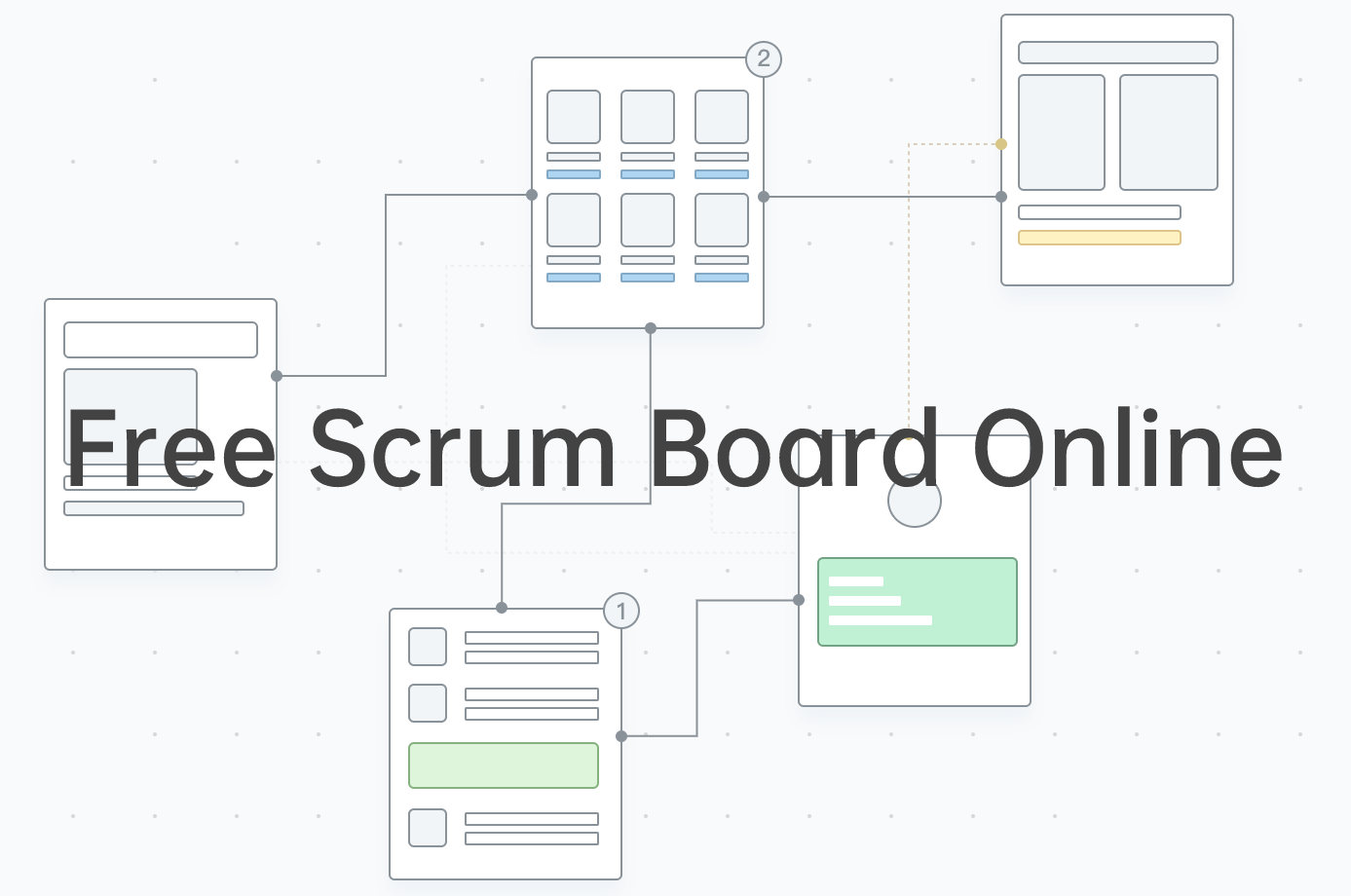 Basic Introduction to the Scrum Board
What Is a Scrum Board
Before you discover the best free scrum board, it would be useful to examine what a scrum board is and what it entails. As we have already mentioned, it is a tool that quickly shows the scrum sprint effectively. Therefore, a scrum board online will allow you to divide your project into "to do", "in progress", and "completed/done" tasks.
In essence, a scrum board resembles a whiteboard. In a similar way to this object, you can attach sticky notes, which you can move to the different categories. When a task starts, you can create a sticky note for it that you place in the "in progress" section. When it is completed, you just move the sticky note to the "done" section, the same way you would do it in real life.
However, the truth is that a scrum board can be much more complex than that. It is a tool with great versatility that can really bring the team together to achieve a common goal. As you get familiar with the scrum board you have chosen to implement in your project, you will start noticing its positive effects.
How to Select Between Free Scrum Boards Online
As you may realize, a scrum board offers you a wide range of capabilities. For this reason, you need to carefully consider which free scrum board will be the best for your team and your project.
The first thing that you will need to check in every free scrum board online is how easy it is to use it. In more detail, you would like a tool that every member of the team can learn how to use without spending much time or effort.
Another element that you need to check is whether it is a collaborative tool. If you are to incorporate a scrum board into your project, you need to make sure that it allows your team to communicate and interact within the platform.
Lastly, the perfect free scrum board for you is that one that offers you maximum flexibility. Every project is unique and needs a different approach. This should also be reflected in the scrum board.
5 Best Free Scrum Boards
Right now, that are many available tools that you can try. In this list, you will definitely find a free scrum board that meets your requirements.
Boardmix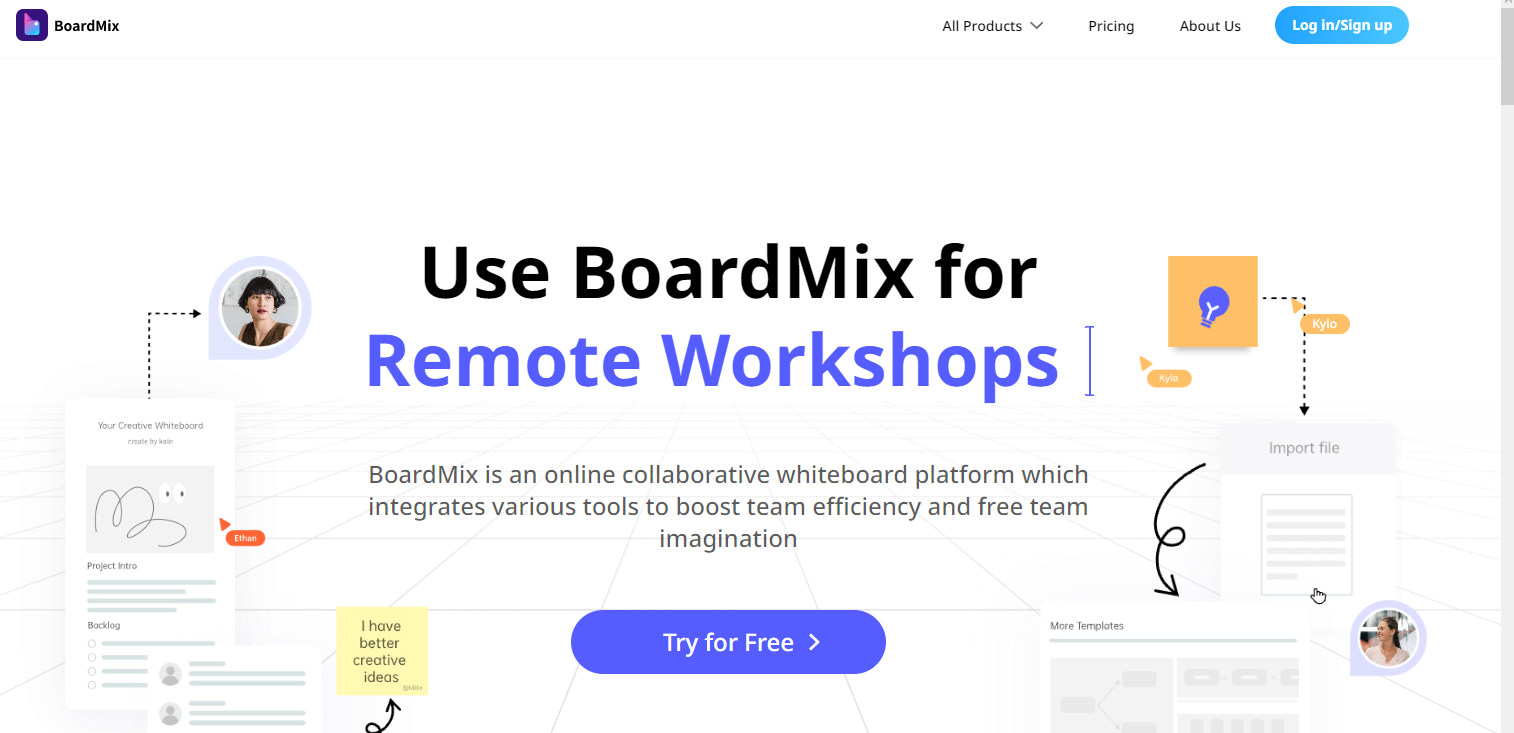 Boardmix is a free scrum board that is quickly gaining popularity and with good reason. It has been designed to cultivate the creativity of your team in order to enhance your productivity. With this online scrum board, you can intuitively organize your tasks so that every team member knows what needs to be done and which task needs to be prioritized.
In addition to this, Boardmix is also the perfect tool to use for brainstorming, online meetings, and anything else that will boost the performance of your team. It provides a free plan that is suitable for individuals and small teams, while you can also find premium plans that do a good job for bigger teams.
Apa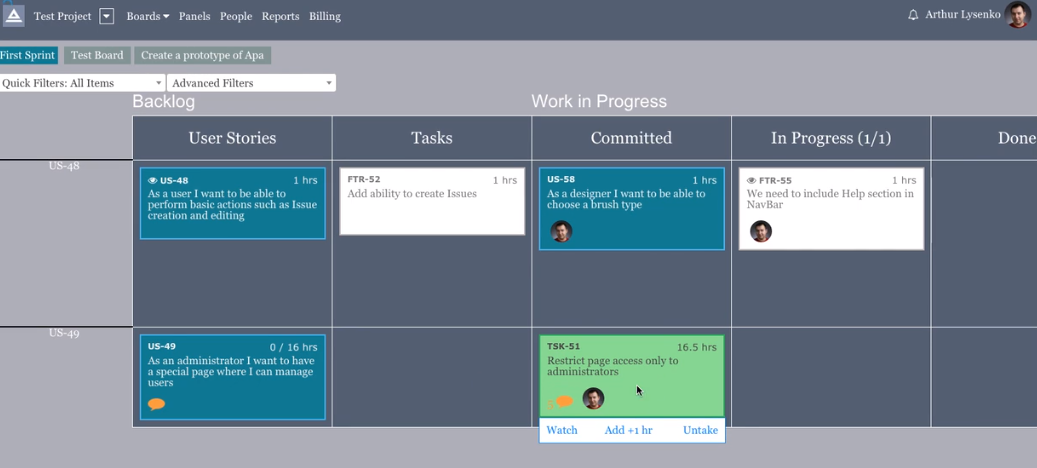 Apa is another free scrum board and kanban tool that can help you manage and organize your projects. This specific scrum board stands out for its minimal approach. To be more precise, Apa offers you the basic tools to create columns and tasks for your projects, which you can easily drag and drop them. However, if you are looking for a tool that offers you more features, this might not be the right tool for you.
Scrumblr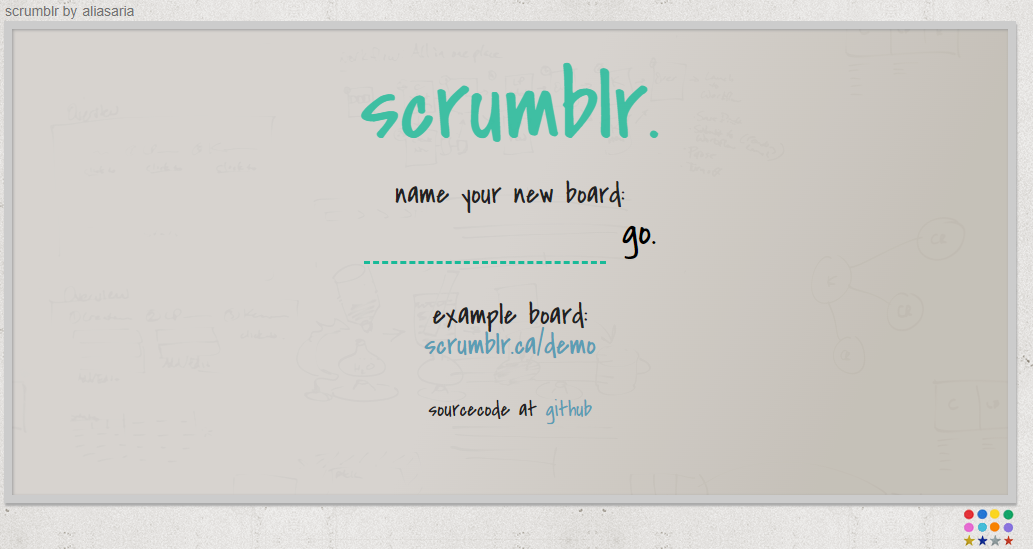 Scrumblr is yet another scrum board online that keeps things straightforward and simple. In this free scrum board, you can create sticky notes in a limited selection of colors, add as many columns as you'd like, and add tags to categorize your tasks. This tool is perfect for small teams that work remotely and need to check on their progress. However, it can only satisfy limited needs of certain groups, which is not a one-stop tool for everyone.
Scrumpy Planning Poker
If you are agile team is using planning poker, then Scrumpy Planning Poker is the perfect free scrum board for you. This specific scrum board has many colorful options to make your planning poker more interesting, such as the t-shirt voting option.
Bitrix24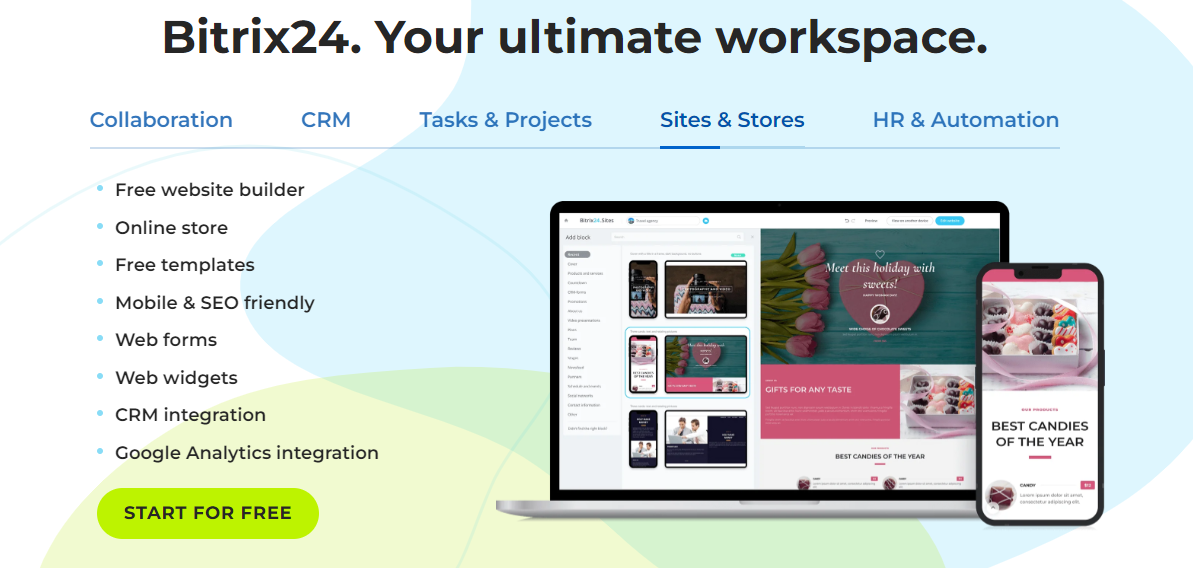 Another dependable online board is Bitrix24. This is not just a free scrum board, but also a tool with many interesting features. The CRM integration is a great addition, while it also has time tracking which is essential in project management.
The Bottom Line
In the list above, there is a free scrum board that will meet your requirements. It is Boardmix. Boardmix is definitely an all-in-one free scrum board that offers you all the features you need to bring your project management to the next level. Get it for free to bring your team together!