Every team needs a tool where every member can write their ideas or present their vision. A physical or digital whiteboard is usually a great tool for the task. In fact, a board is an integral part of any given office. However, teams have started to change in the past few years.
Nowadays, it's much more common to have employees that work remotely. In these remote or hybrid teams, an electronic whiteboard seems like the better option.
In this article, we will go through the differences between the physical and digital whiteboard. Moreover, you will discover three great tools to use with your team that prove the fact that an electronic whiteboard is the best way to boost your team's creativity.
Two Forms of Digital Whiteboard
One of the most common questions that many project managers have is what type of whiteboard to use. On the one hand, there is the digital whiteboard and on the other hand, there is the physical one.
Physical Whiteboard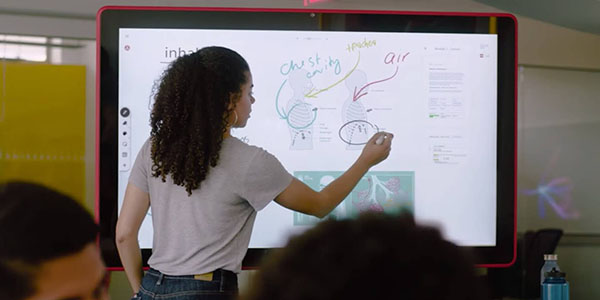 The physical whiteboard is the object that you already know. It is an integral part of any classroom, which means that everyone is already familiar with it since their school years. The modern physical whiteboard though is a device equipped with touchscreen. This way, you can display images, slideshows, and directly write on it. This type of whiteboard is fixed on a wall or on a stand. The person that wants to create something, needs to stand in from of the touchscreen and have the technical knowledge will use it.
Virtual Whiteboard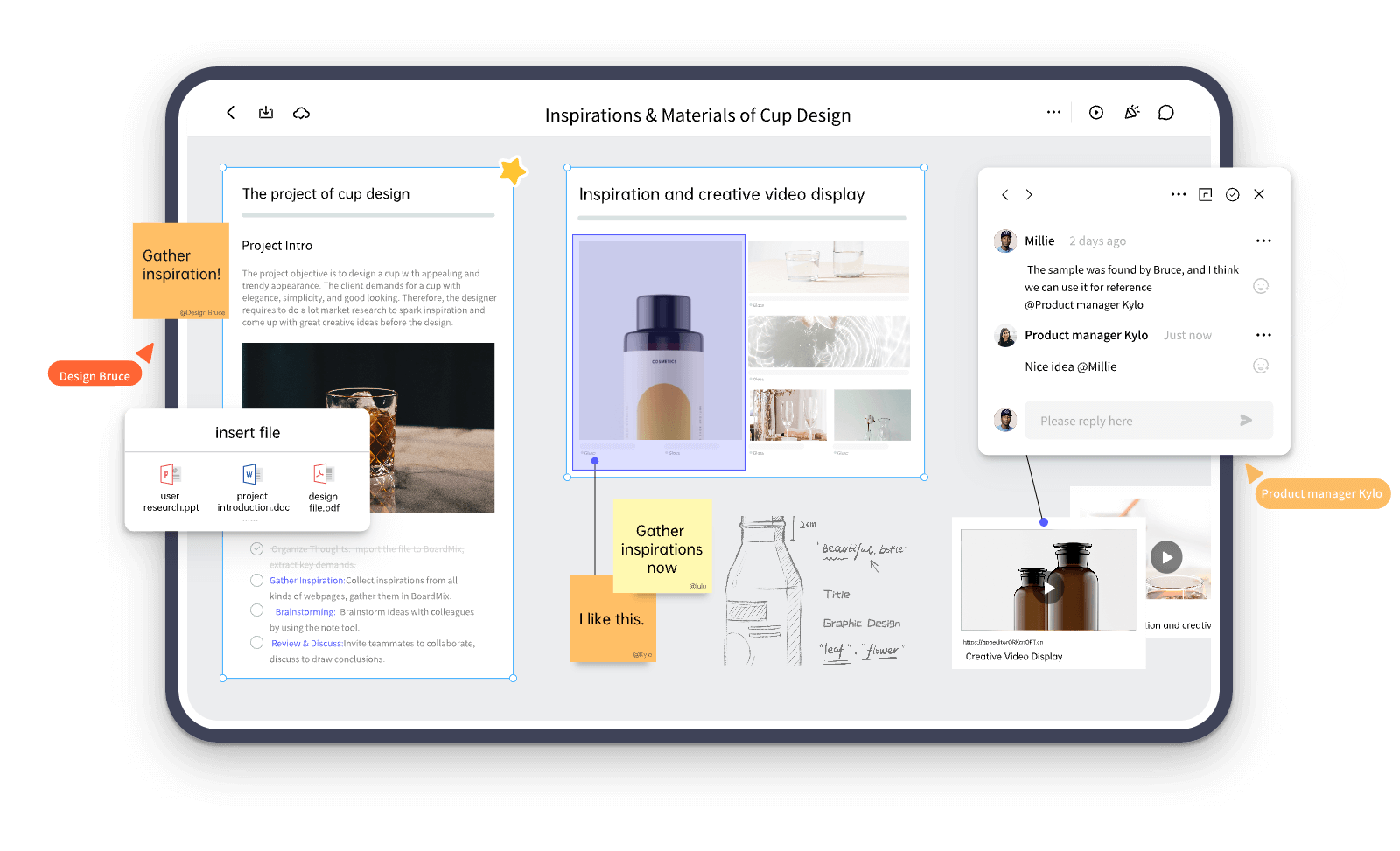 The electronic whiteboard takes inspiration from the physical object. Namely, you get access to an empty canvas, where you can write, draw, or add various shapes to create charts and diagrams. Furthermore, a digital whiteboard allows you to upload files so that every team member has access to them.
However, a digital whiteboard is an upgrade compared to a physical object. This happens because these platforms have several collaborative features that will make your daily work easier. For example, you can find an electronic whiteboard with audio and video conference features.
Pros and Cons of Each
To better illustrate the differences between a physical and electronic whiteboard, we will go through their pros and cons.
Physical Whiteboard
Virtual Whiteboard
Tips for Selecting Digital Whiteboard
As you understand, a digital whiteboard is one of the most convenient tools you can start using with your team. To make the right choice, make sure to keep in mind the following things:
Check how many users can work simultaneously on the electronic whiteboard.
Select a digital whiteboard with ready-to-use templates to make the process quicker.
Find a tool that supports real-time collaboration.
Choose an electronic whiteboard with advanced features.
Go for a versatile platform that can complete various tasks, such as planning, diagramming, and scheduling.
With these tips in mind, you will definitely find an electronic whiteboard that is perfect for your team.
Top 3 Electronic Whiteboards
Boardmix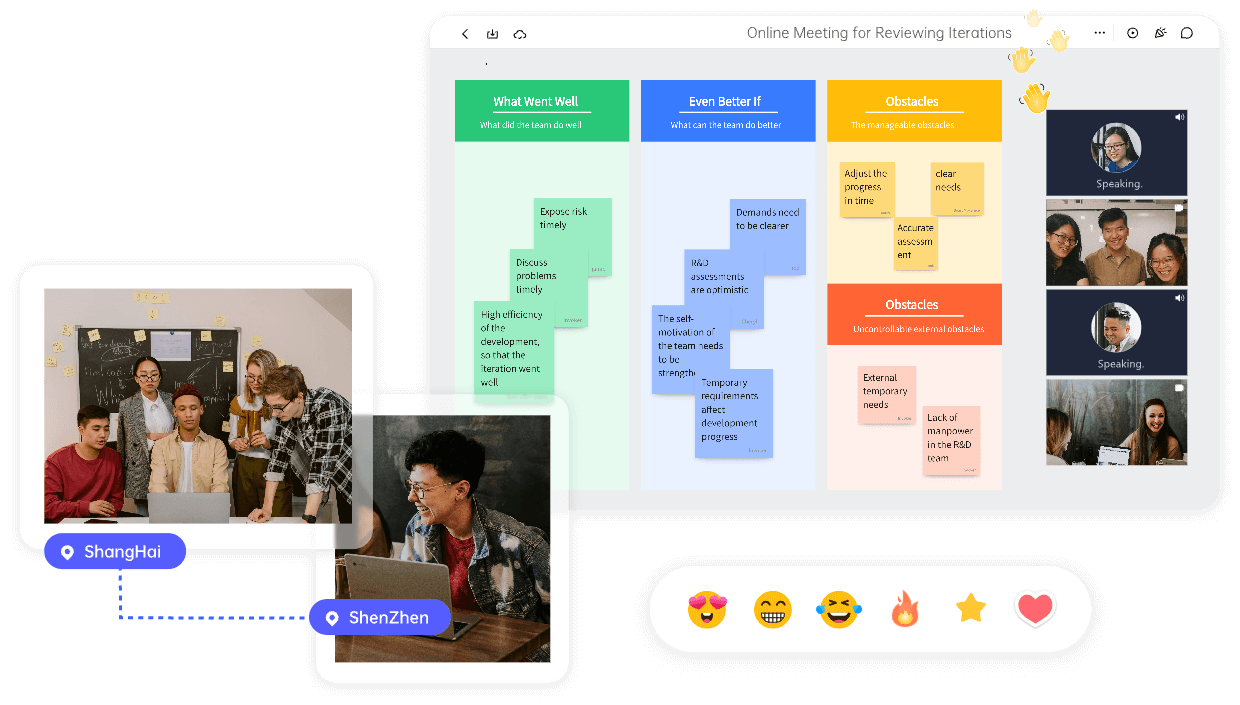 One of the best digital whiteboard tools that you can get for your team is Boardmix. This particular electronic whiteboard has been designed to enhance collaboration between teams. Among its features, you will find the tools to brainstorm, create graphs, diagrams, and schedules, and even have audio and video conferences. Moreover, it can work perfectly with your agile methodologies.
You can get the Starter and Organization plan of this digital whiteboard for free now.
Jamboard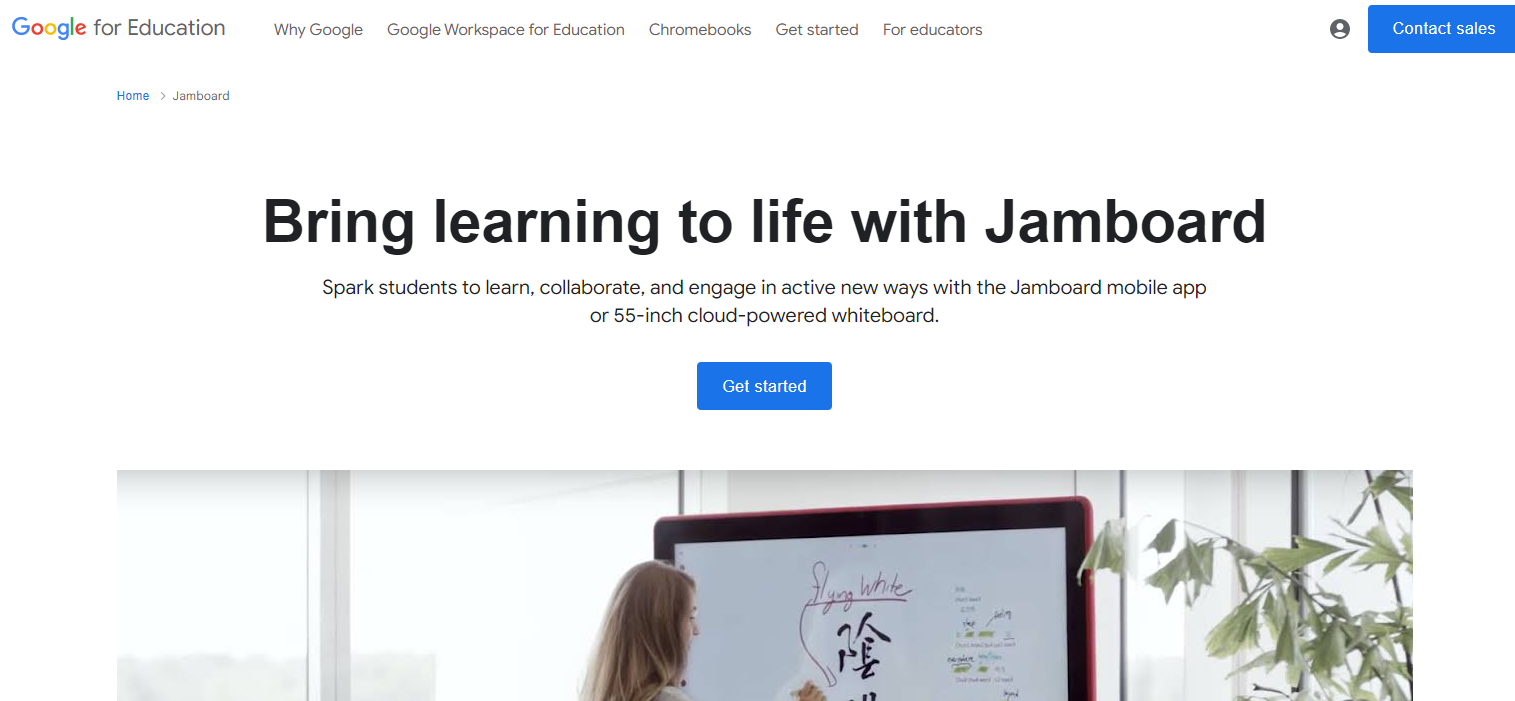 Another amazing electronic whiteboard tool is Google's Jamboard. It is a platform that inspires heavily on the physical whiteboard, a thing that makes it intuitive to use. Jamboard can be purchased as a physical touchscreen device to use just like a normal whiteboard or as an app. You can download the app for free from the Play Store or the App Store.
The digital whiteboard is available in the Business Starter plan for $6 per user/month, in the Business Standards plan for $12 per user/month, and in the Business Plus plan for $18 per user/month.
Stormboard
One more digital whiteboard that you need to check out is Stormboard. This is a great tool for teams that want an affordable solution for boosting their collaboration. This electronic whiteboard is suitable for a variety of tasks, such as mapping, brainstorming, and planning.
Stormboard is available for free on the Personal plan for up to 5 users. The Business plan costs $10 per user/month and the app offers you a 30-day trial free trial period.
The Bottom Line
A digital whiteboard is a must-have for all teams working on a project. These platforms can bring team members together, regardless of their location. Of all the tools we have explored in this piece, Boardmix brings you the best services. Try the tool to find out how it can boost your team's productivity.