When it comes to productivity apps, Evernote is one of the most popular choices. This application stands out for its ease of use and many capabilities. Therefore, it is only natural that you might also want to create an Evernote mind map. This combination would lead to outstanding results.
Evernote is an application that permits you to keep notes, create a to-do list, upload files and photos, and even draw. And the greatest thing is that all this information is stored in the cloud. Therefore, an Evernote mind map would allow you to access at any given time from anywhere. At the same time, you could revise your Evernote mind map with every new data that you added to your organization application.
However, is it possible to create an Evernote mind map directly on this application? In this article, we will take a look at the diagrams you can create on Evernote, and what is the best tool to create effective mind maps.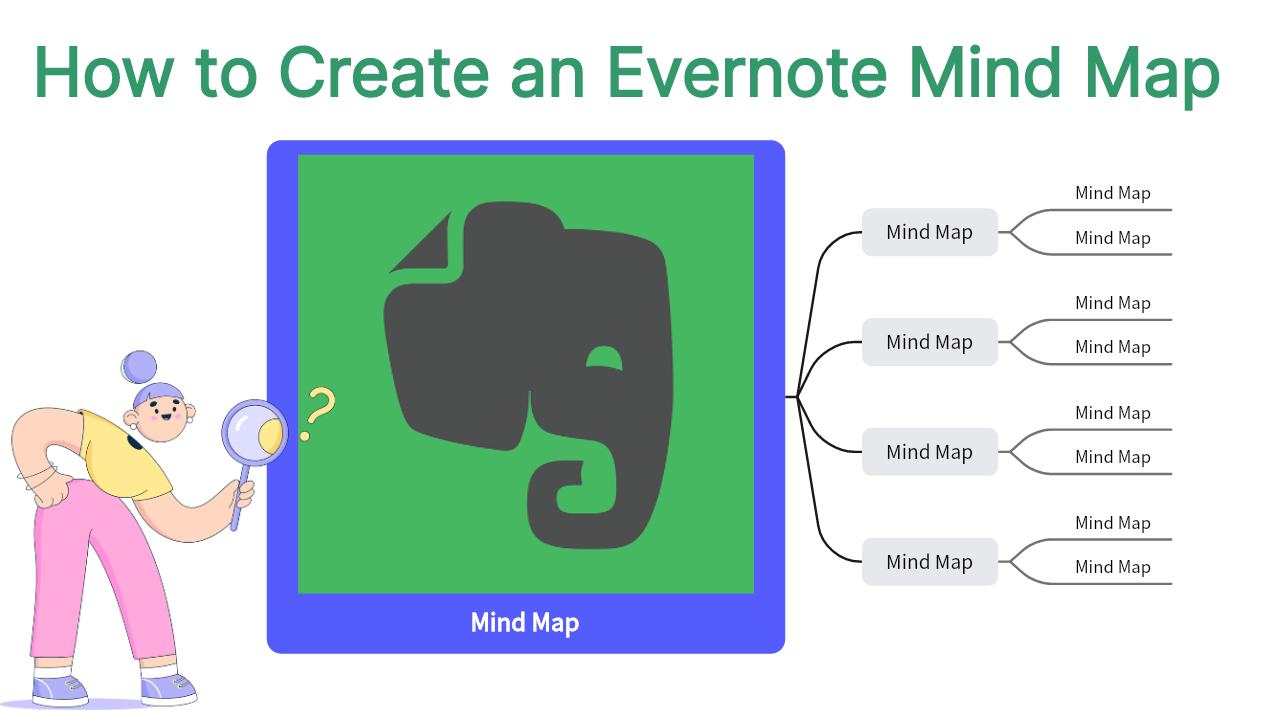 Brief Introduction to Mind Map
To understand the importance of the Evernote mind map, you first must realize why this diagram is such an amazing tool for your productivity. In essence, a mind map is a structured way to display your ideas, as well as every relevant information and task that falls under each one. For this reason, a mind map is a perfect diagram for brainstorming, since it allows you to keep track of your inspiration.
An mind map combines the capabilities of this task management application with a diagram that organizes your inspiration, develop your ideas and constantly brainstorm new ones. In the long run, this promises to boost your productivity and help you find new and original ideas.
For this reason, there are many users of the app that are looking for a way to create an Evernote mind map. The good news is that you can indeed create an Evernote mind map. Once you find the right tool, you can simply upload your diagram to your Evernote account and use it in any way you want.
Why Is Evernote Mind Map Not Recommended
Even though there are many users that would want to create an Evernote mind map within the task management app, the possible ways are not effective. First of all, if you want to create an Evernote mind map, you will be required to draw the diagram on actual paper. Then, you can take a photo through the app and save it in one of your folders. However, this method has some obvious drawbacks. The most important one is that the Evernote mind map created by hand won't look professional and it's only for personal use.
Another method to create an Evernote mind map is to actually create it as a simple text document and add your ideas to a bullet list. This method diminishes the visual representation of your ideas, which decreases the effectiveness of the diagram. Moreover, if your ideas are many, you might lose track of them in a list of words.
These methods are both ineffective. This is the reason why more and more Evernote users are signing up for separate mind mapping tools for their diagrams. With these tools, they can make actually professional-looking mind maps that they can use with their teams and colleagues, apart from their personal use.


A One-Stop Mind Map Tool – Boardmix
Introduction to Boardmix
From all the above, you can understand that finding a dependable mind mapping tool is the best way to create an Evernote mind map. The best tool that you can immediately start using is Boardmix, which is an online collaborative tool. Boardmix has been designed with diagramming in mind, and for this reason, it is perfect for creating easy-to-follow mind maps.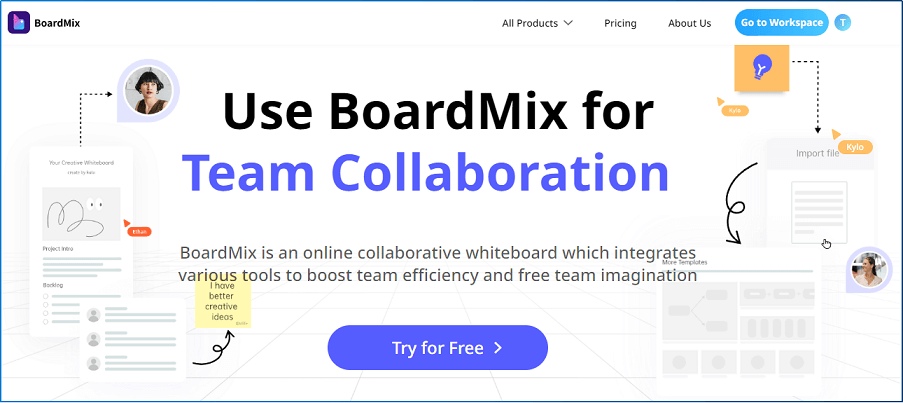 What makes this tool such a great choice is that you can easily create the diagram of your choice in just a few clicks. The app features a drag-and-drop editor, while you also have access to a variety of templates. At the same time, all of the elements you are using are highly customizable so that you can create the diagram you have envisioned.
Another great thing about Boardmix is that it focuses on collaboration. To be more precise, this tool allows multiple users to work on the same project simultaneously. All the changes they make become instantly visible, thus allowing them to collaborate more effectively. Therefore, you can create a mind map that your team has also approved.
Make a Mind Map Using Boardmix
As we have already mentioned, Boardmix is a tool that you will learn how to use in a matter of minutes. The process of creating your mind map is simple and can be completed with just a few clicks.
Here are the steps for creating an effective mind map with the help of Boardmix:
Step 1 – Sign up to gain access to the app's whiteboard. Create a new file and browse the available mind map templates.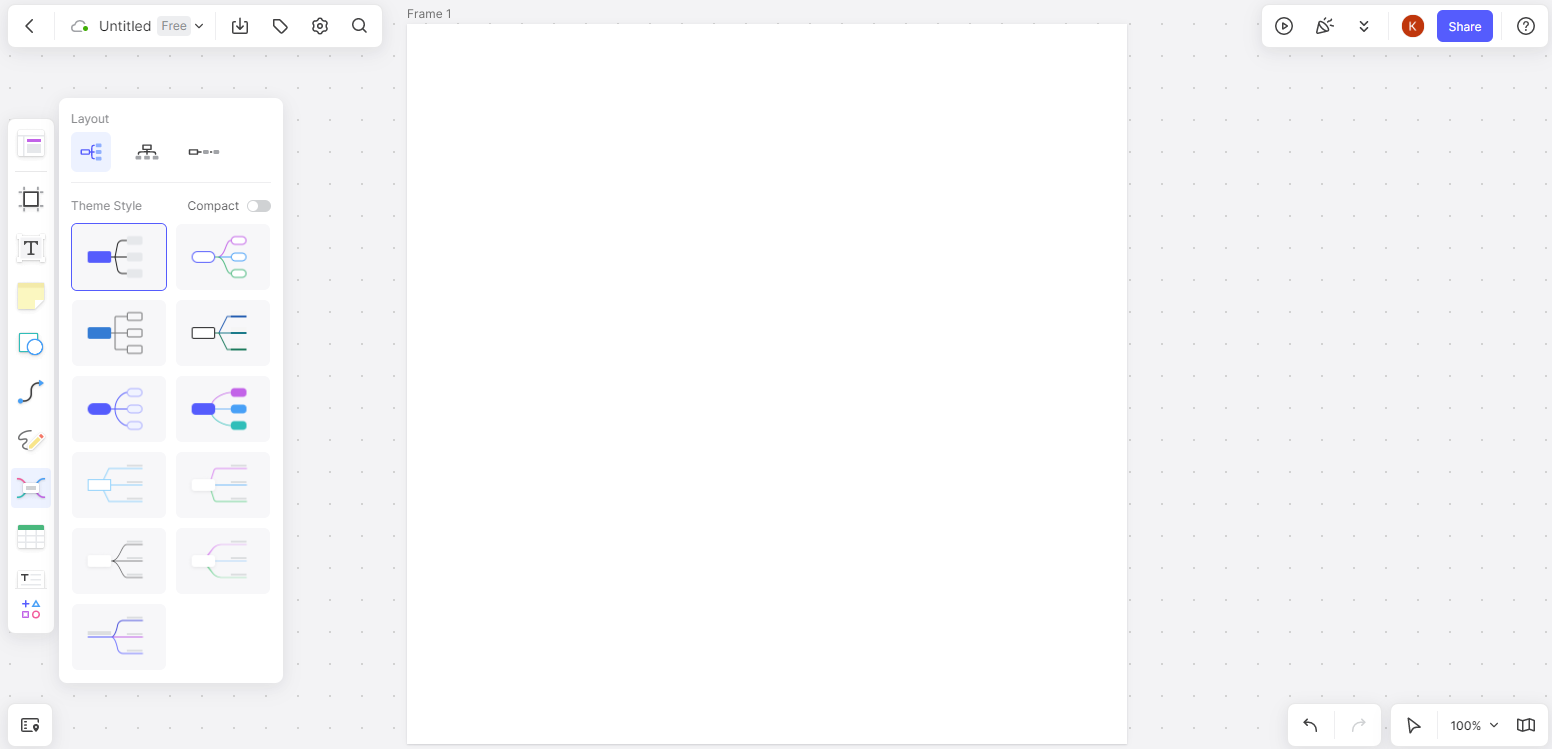 Step 2 – Click on the template you like and click on your canvas to create your central topic.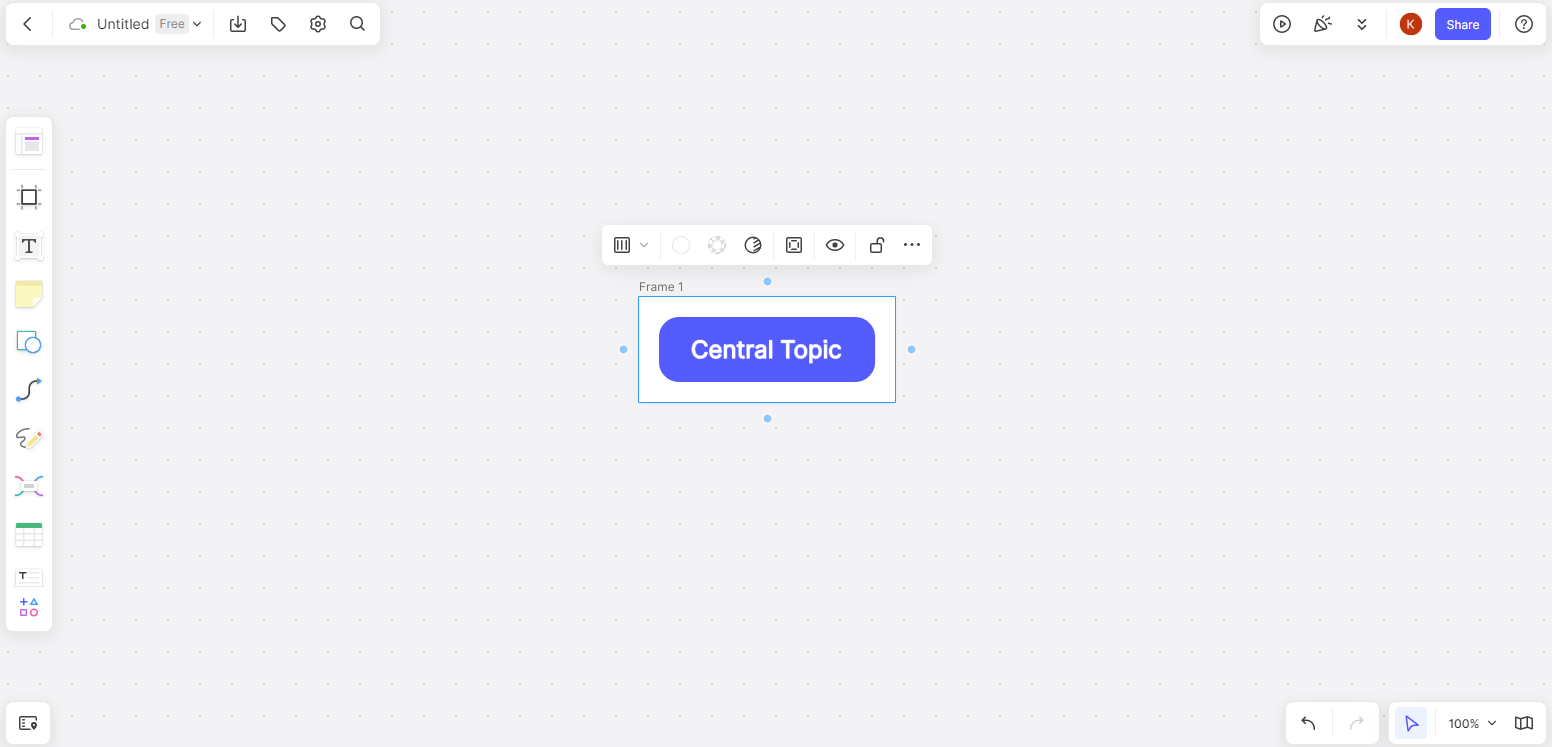 Step 3 – Add all the ideas you have. You can add topics and subtopics, depending on your inspiration. Your mind map is ready!
Send the Mind Map to Evernote
When you finish creating your diagram, you will have a mind map stored in your Boardmix account. To use this diagram on your Evernote, you will do one of the following:
Export the mind map in the form you like and upload the file to Evernote.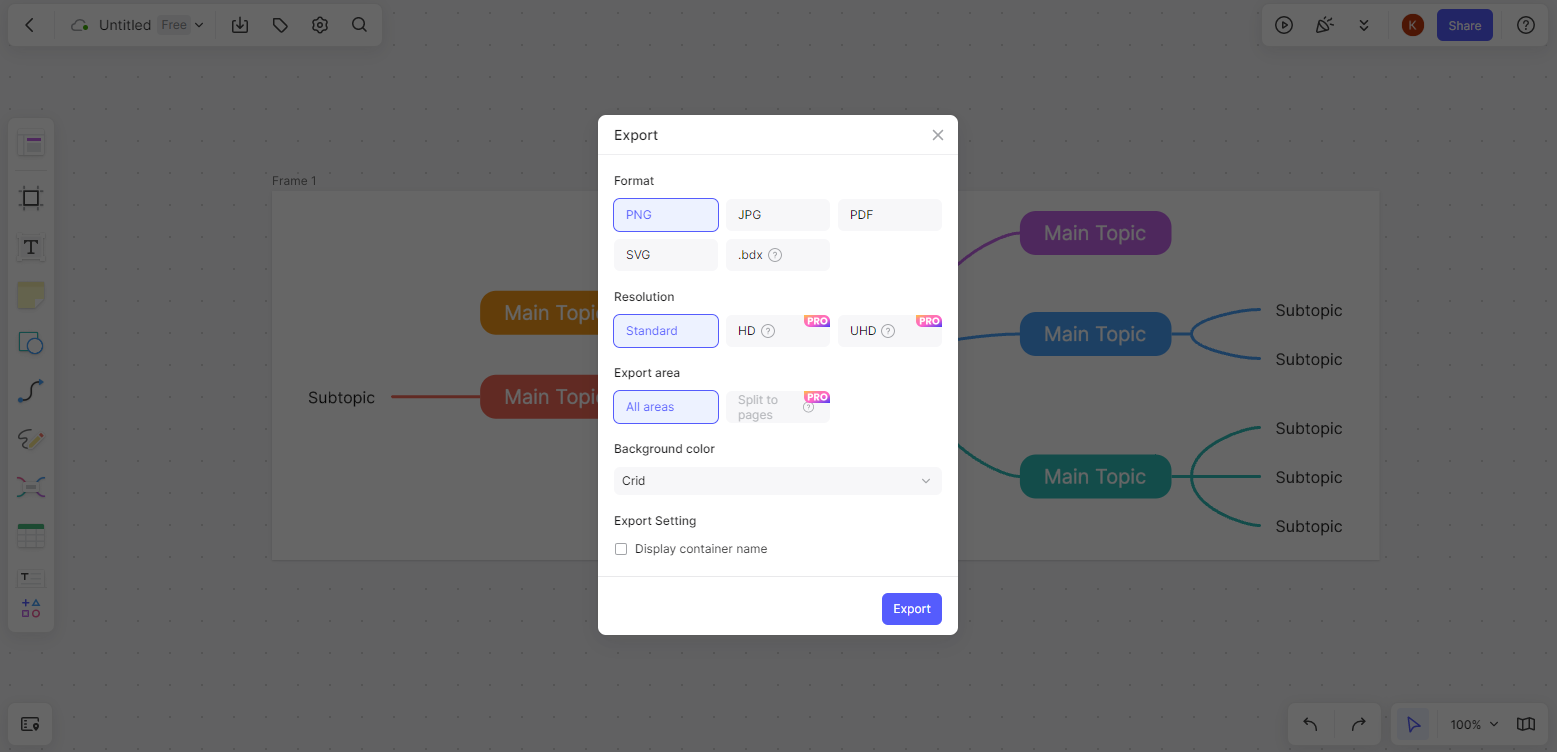 Share the project's link on Evernote, which can be set different permissions to and accessed at any time.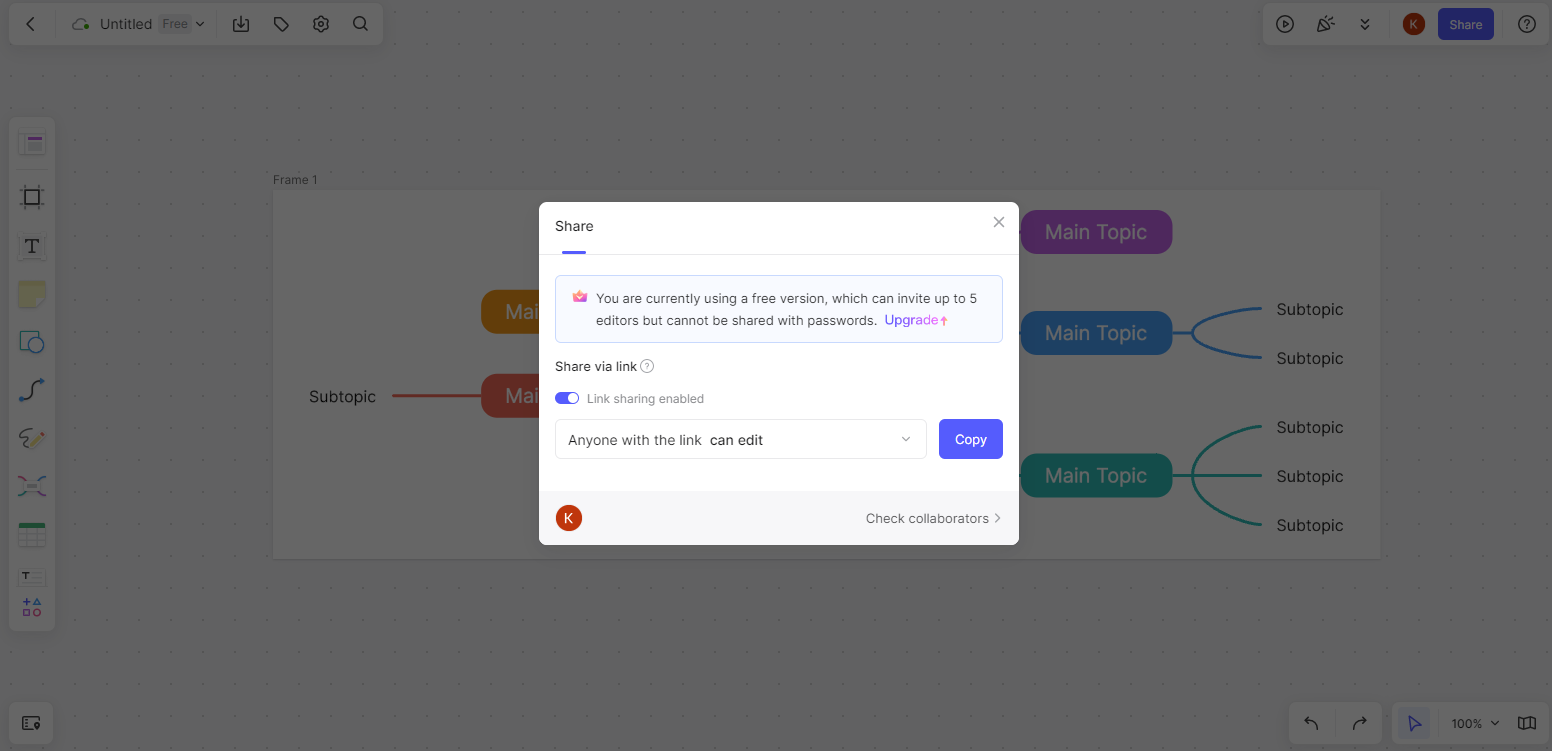 Wrapping Up
With the right mind mapping tool, the Evernote mind map is possible. Boardmix is definitely the top diagramming tool that helps you create top-notch mind maps effortlessly. Sign up for the app and take advantage of its collaborative features that will boost your productivity.