There are cases, where you will be asked to deliver a presentation to introduce your team's ideas. In these instances, you might be wondering what you can do to effectively communicate the vision you have. A mind map PowerPoint is often a tool that you can easily incorporate into your presentation to showcase your ideas.
A mind map ppt is perfect to explain your main idea and its several branches. This way, you can make your notions known to your colleagues and keep track of the inspiration you've had. Furthermore, you can expand on these ideas and have a fruitful meeting. And all these are possible in the application where you create your presentation.
In this article, we will guide you through the steps for creating a mind map PowerPoint, as well as an alternative to creating a visually pleasing and effective mind map that can be imported to your ppt. Keep reading.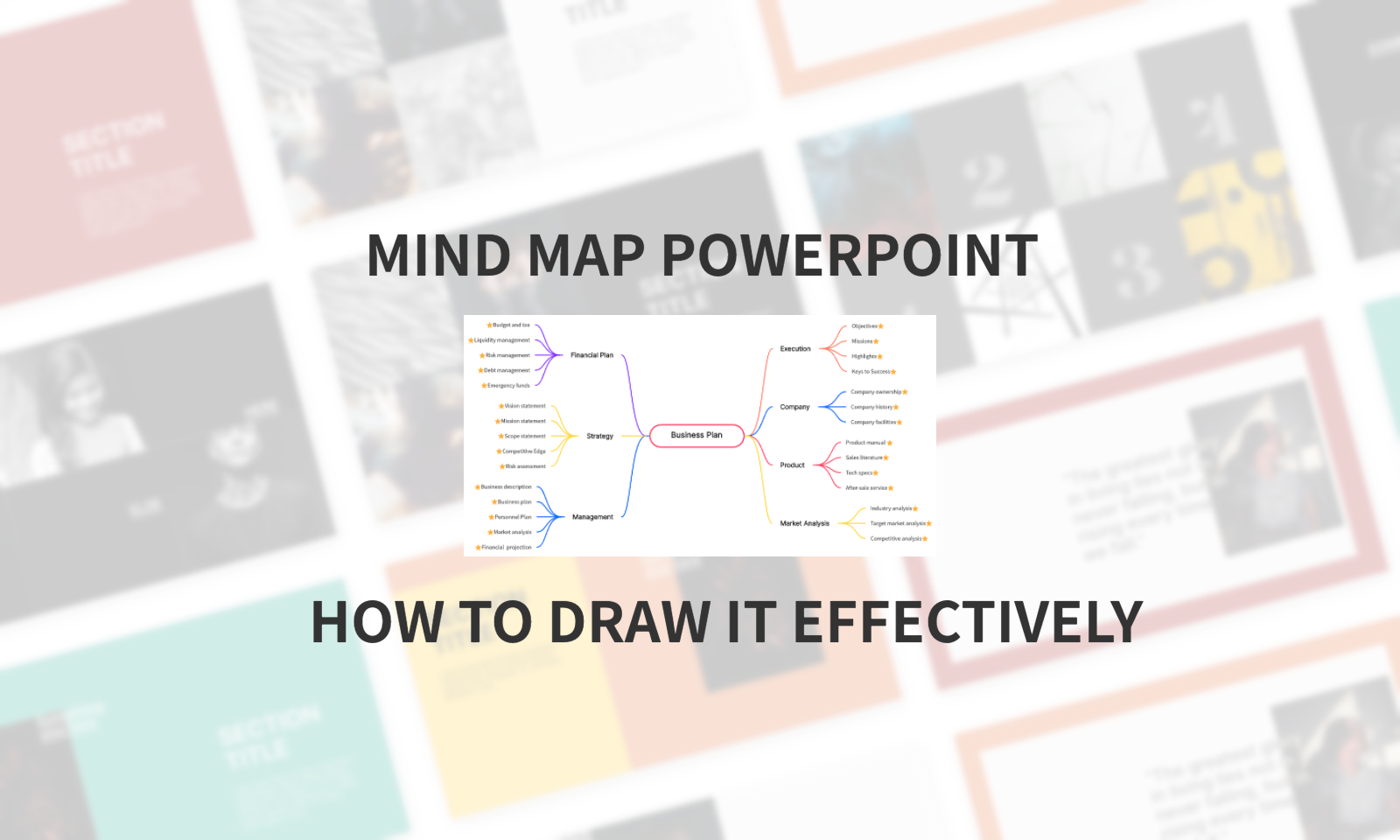 Brief Introduction to Mind Maps
Before we explain the steps for creating a mind map PowerPoint, it would be useful to go through what this type of diagram really is. In essence, your mind map ppt is a way to structure your brainstorming ideas. This structured view allows you to follow a specific train of thought that can lead to finding the most effective solution.
To create a mind map PowerPoint, you first need to find a central idea that you need to work on. Then, you can expand your diagram with all the relevant tasks, ideas, and concepts. This non-linear representation is perfect for including several ideas in the same diagram. Moreover, it is a great tool that you can use to track the inspiration of your team members during your brainstorming sessions.
For this reason, a mind map ppt is most widely used for:
Keeping track of ideas during brainstorming,
Expanding on existing ideas,
Tweaking details to bring your vision to life,
Easily communicating your ideas,
Compiling effective reports for your higher-ups,
Visualizing the possible concepts.
All of these applications, make it easy for you to understand that a mind map PowerPoint is a tool that you need to have at your disposal. With the use of the mind map ppt, you make communication and brainstorming easier than ever before.
How to Draw a Mind Map in PowerPoint
As it has become apparent a mind map PowerPoint is a great tool that you can use in all of your team meetings. With it, you can write down and expand all of your team's ideas and communicate them effectively to the project managers and shareholders. No matter the reason for creating a mind map ppt, you must learn the basic step for creating it in the app.
The good news is that drawing a mind map ppt is a pretty straightforward process. Here is how to create a mind map PowerPoint in a few simple steps:
Step 1 – Launch the Microsoft PowerPoint application. From the home screen, load a new blank presentation to create your mind map ppt. Select the blank layout for your slide.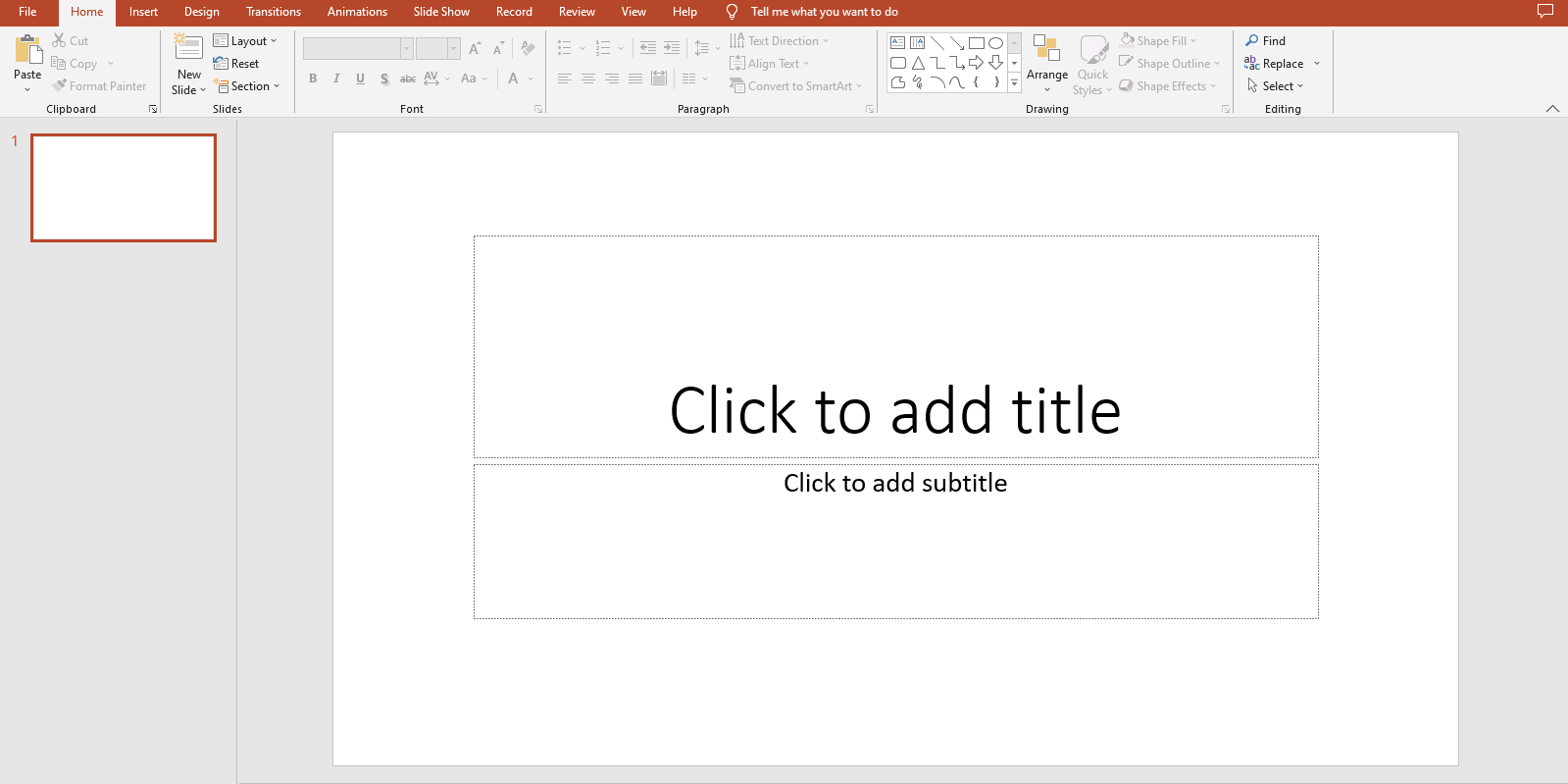 Step 2 – Then, insert the shapes for your mind map PowerPoint. In this application, you can either insert shapes or SmartArt graphics.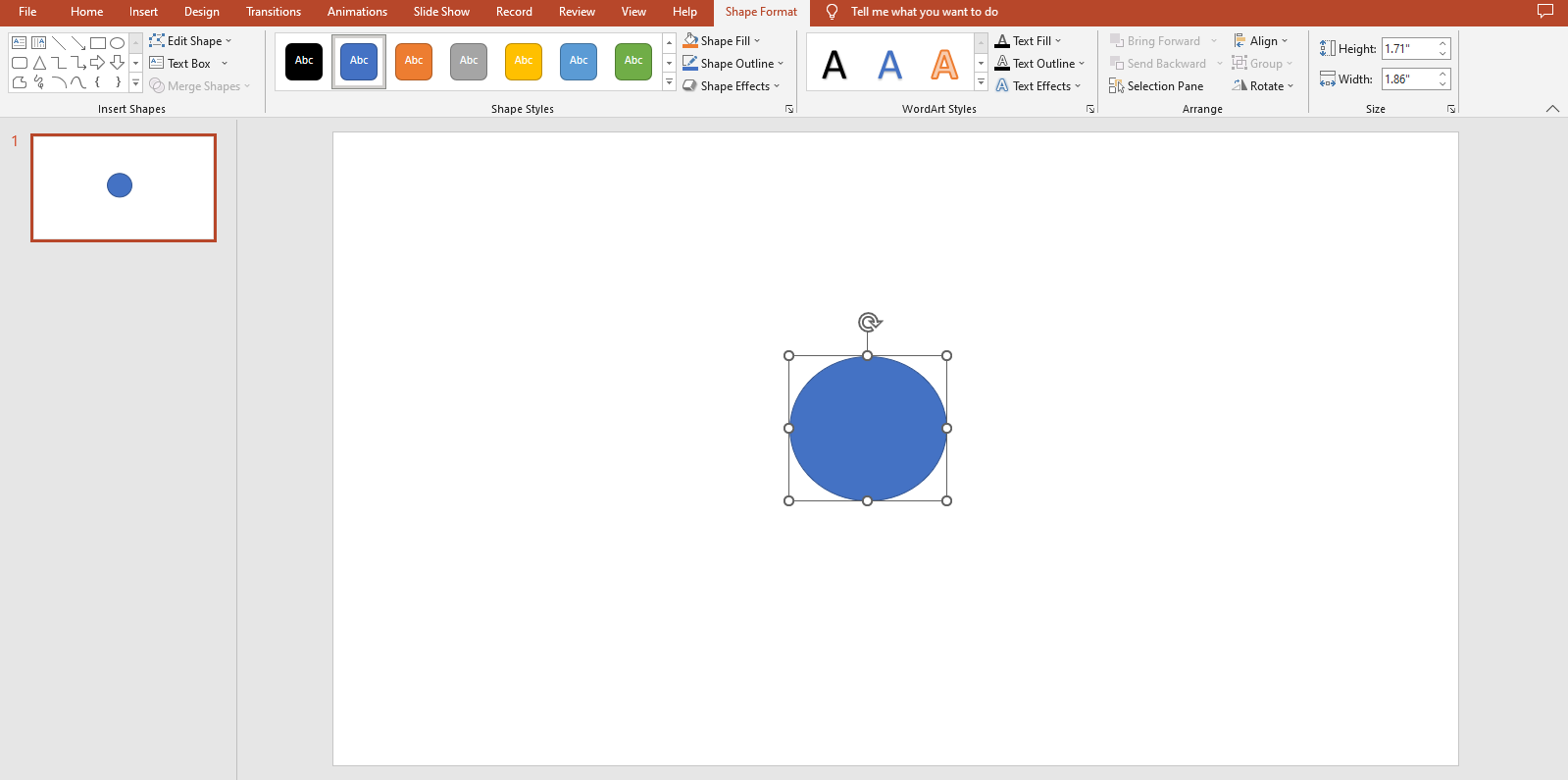 Step 3 – Connect the ideas by showing how they relate to each other.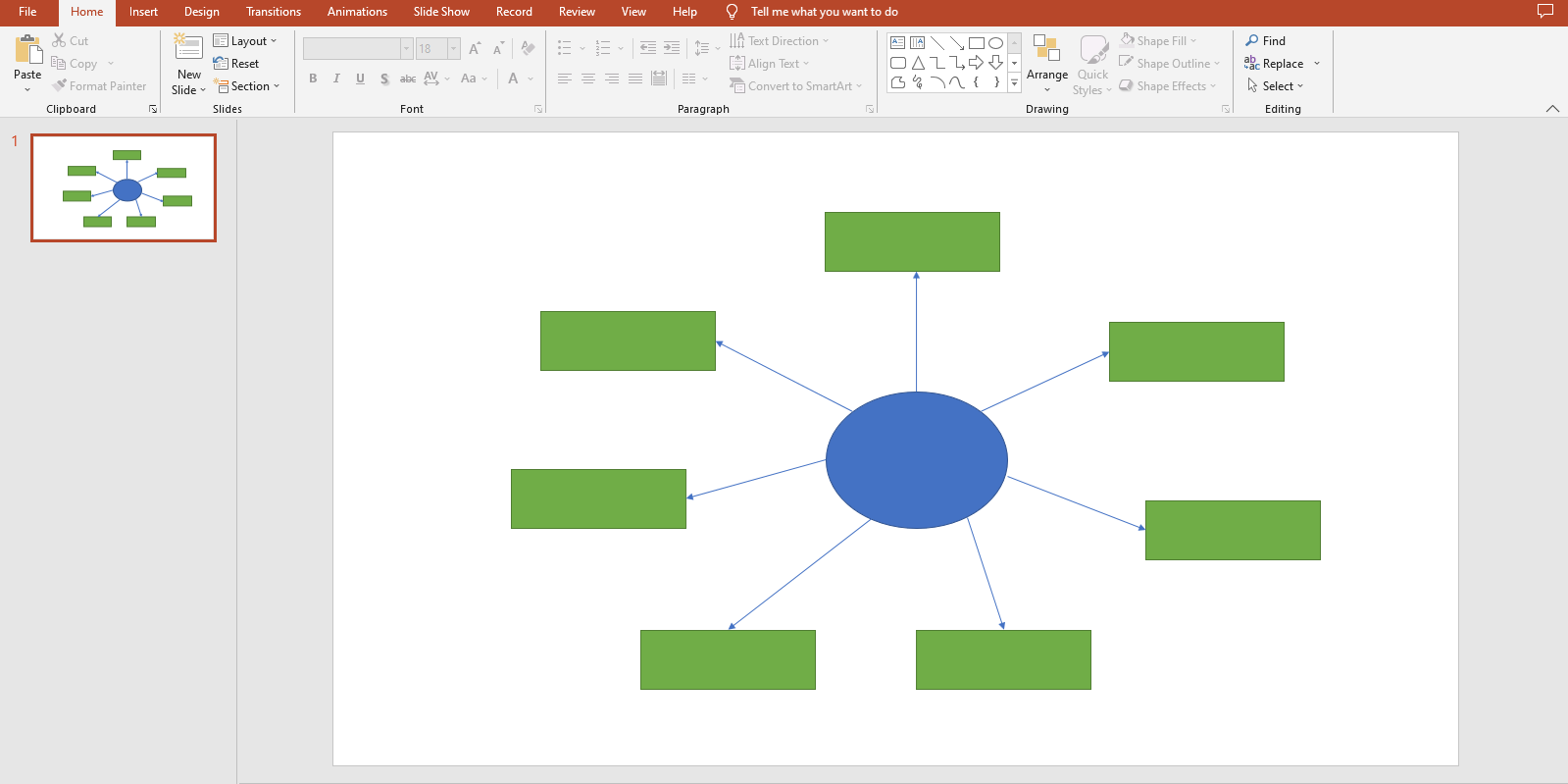 Step 4 – Write text to explain the ideas in the diagram. Your mind map PowerPoint is ready!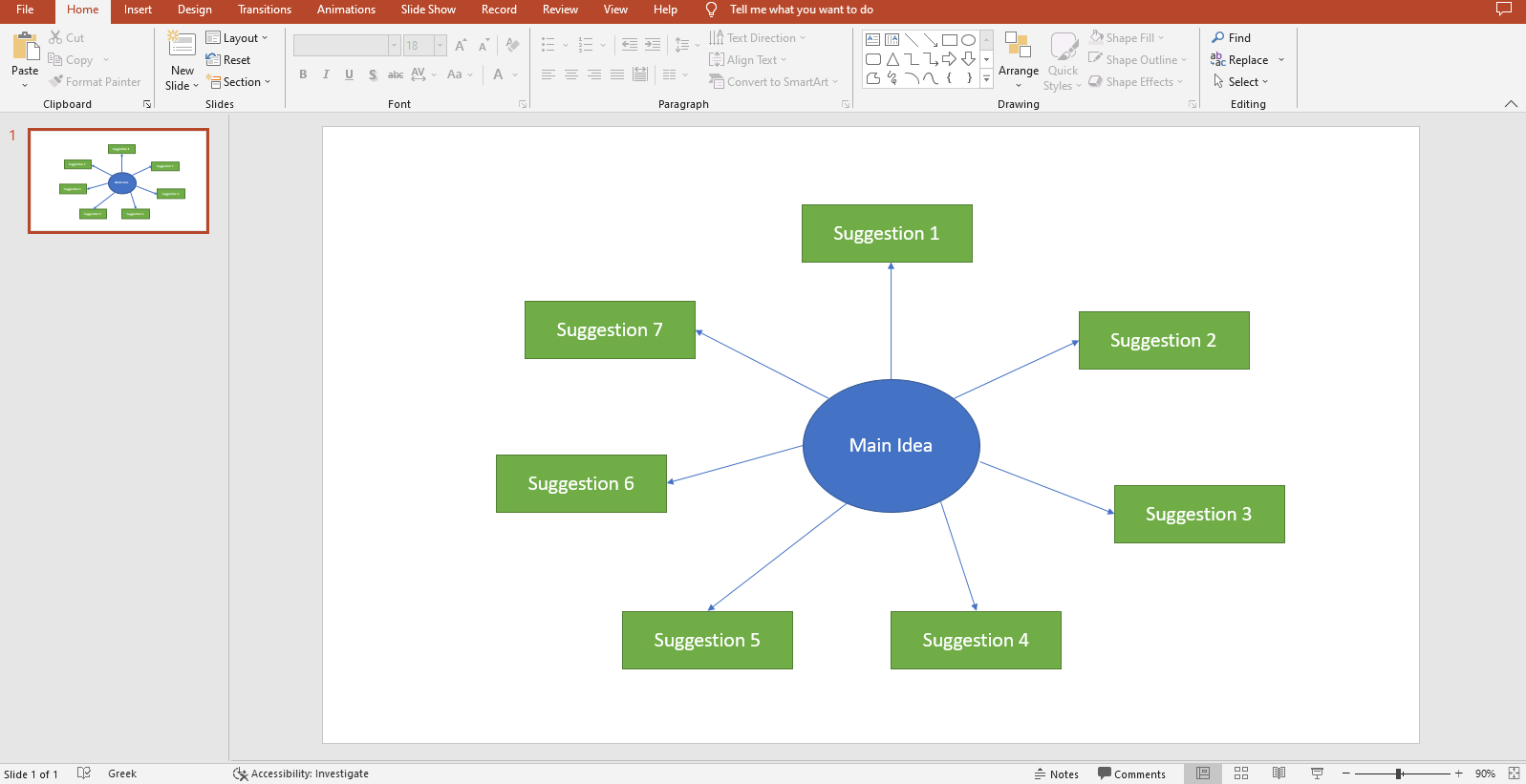 Pros and Cons of Drawing Mind Maps in PPT
A mind map PowerPoint has both benefits and disadvantages. Consider all of them to decide whether it is the right choice for your team.
Draw a Mind Map Online Using Boardmix
A mind map ppt is an effective tool that makes all of your ideas clear to every member of your team. However, PowerPoint has some limitations that might prevent you from creating the best possible diagram. For this reason, you need to discover Boardmix, which is the best alternative to creating a mind map PowerPoint in a few simple steps.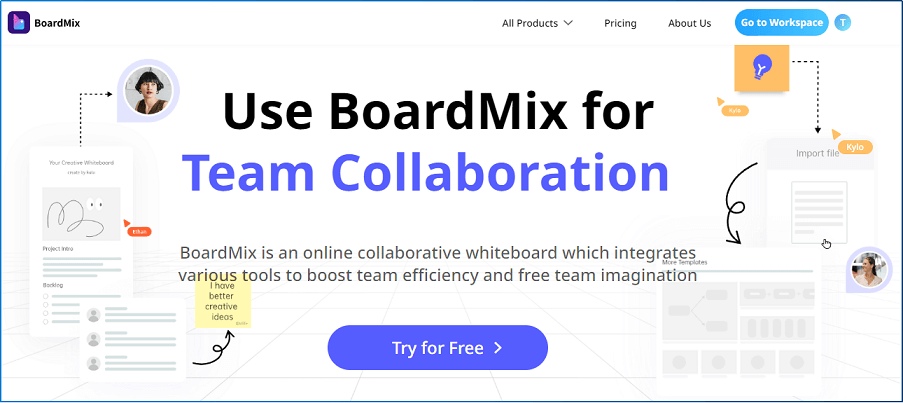 First of all, Boardmix is designed to be an online collaborative diagram maker. For this reason, it brings you a variety of features to boost collaboration between your team members. For instance, link sharing makes it easy to share your mind map ppt. Furthermore, multiple users can edit the diagram at the same time, and all changes are visible in real-time.
The most important thing that makes Boardmix a great tool for diagramming is the great variety of available shapes and templates. And you can export the created diagram in various formats.
In addition to this, Boardmix is a web-based tool that allows you to work on your project from anywhere in the world. This also means that all the changes are saved directly in the cloud, thus making sure that you will never lose your progress and are able to track the version history.
Draw a Mind Map Using Boardmix
As mentioned above, drawing a mind map in Boardmix is an easy process. The only thing you have to do is select the appropriate template, make the necessary changes, and share it with your team.
The steps for creating a mind map PowerPoint in Boardmix are the following:
Step 1 – Sign up for Boardmix and load a new file. Go to the Template Center to find a mind map template.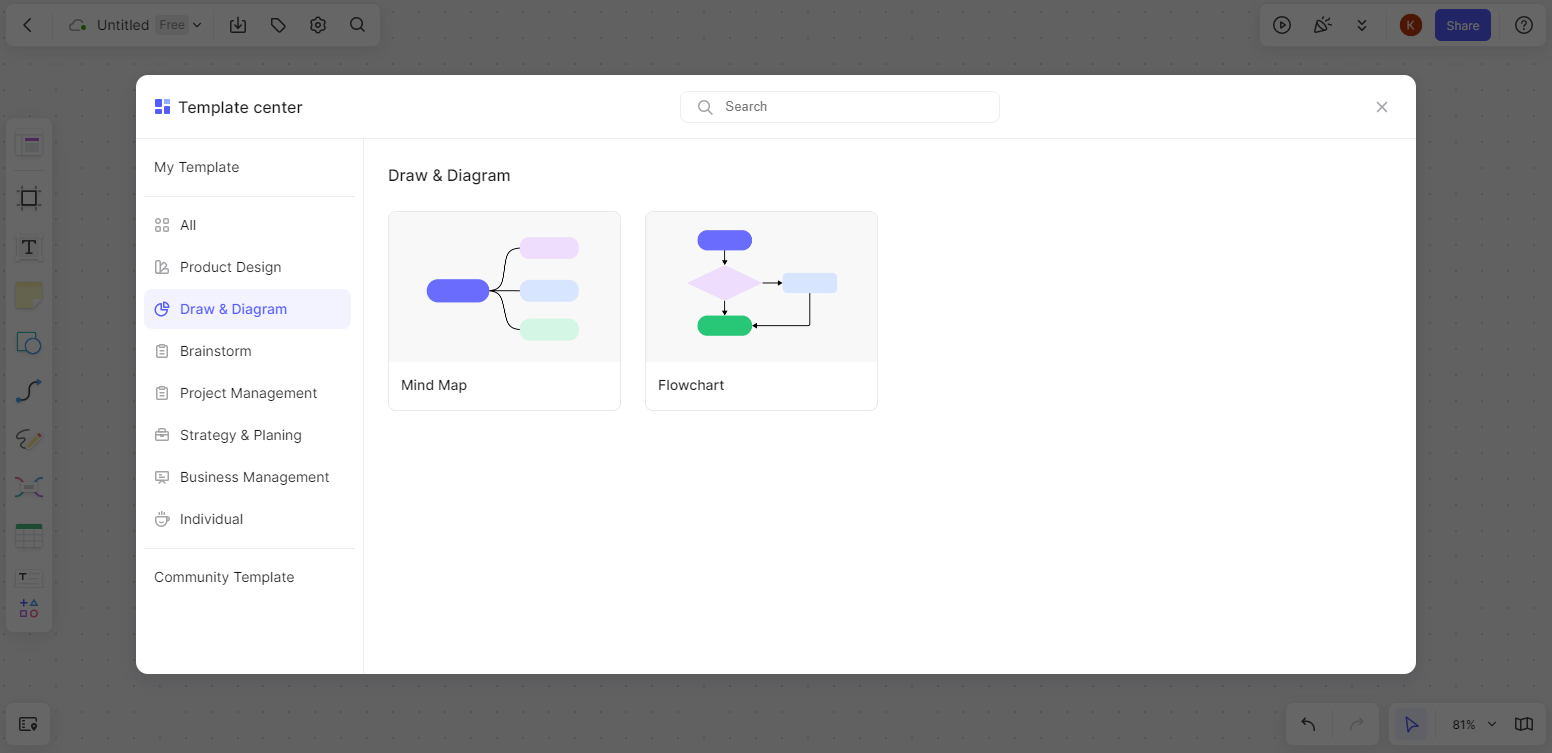 Step 2 – Add additional shapes that correspond to your ideas.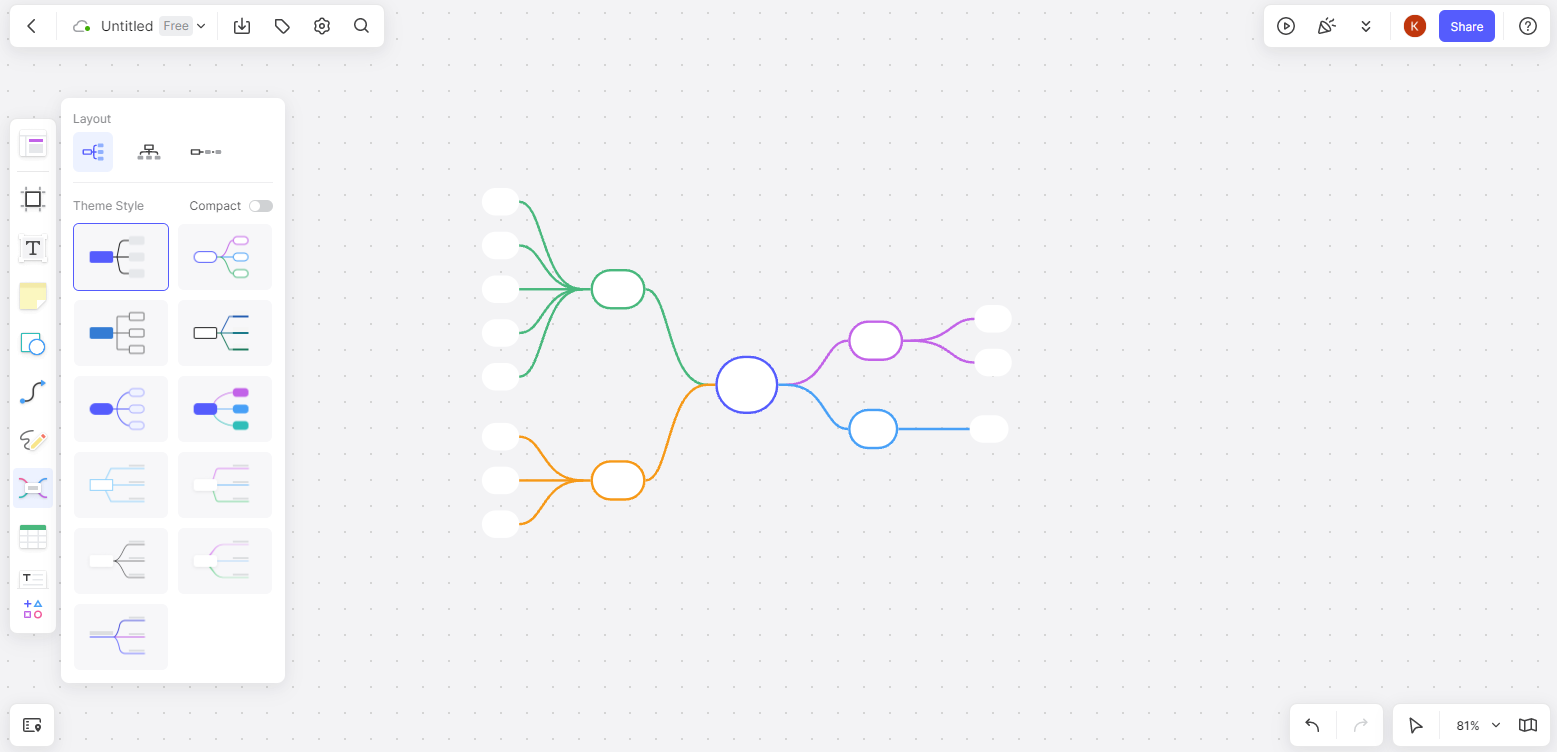 Step 3 – Insert text to indicate your ideas within the diagram.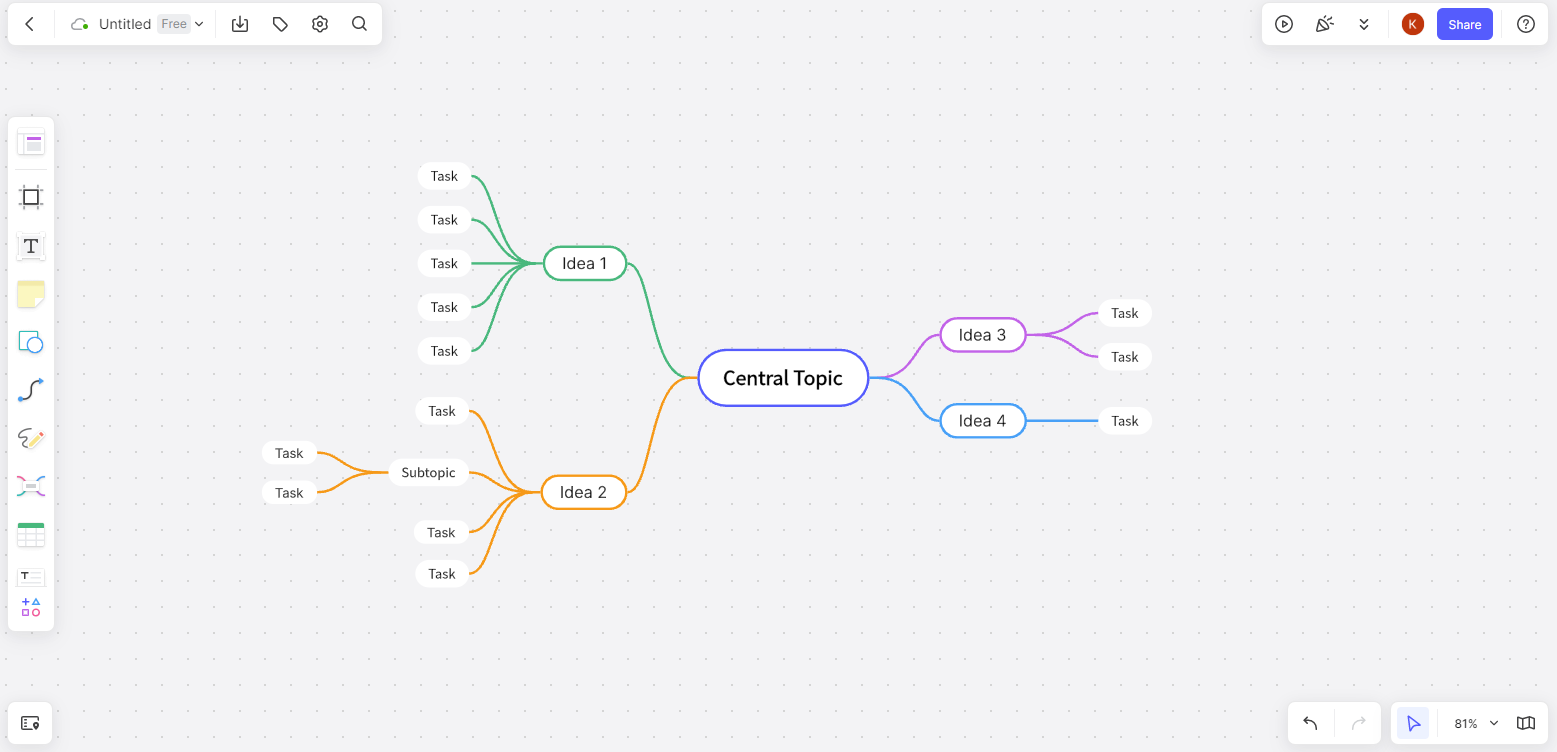 Step 4 – Export the mind map in the file format of your choice. Or share the mind map directly with your team members.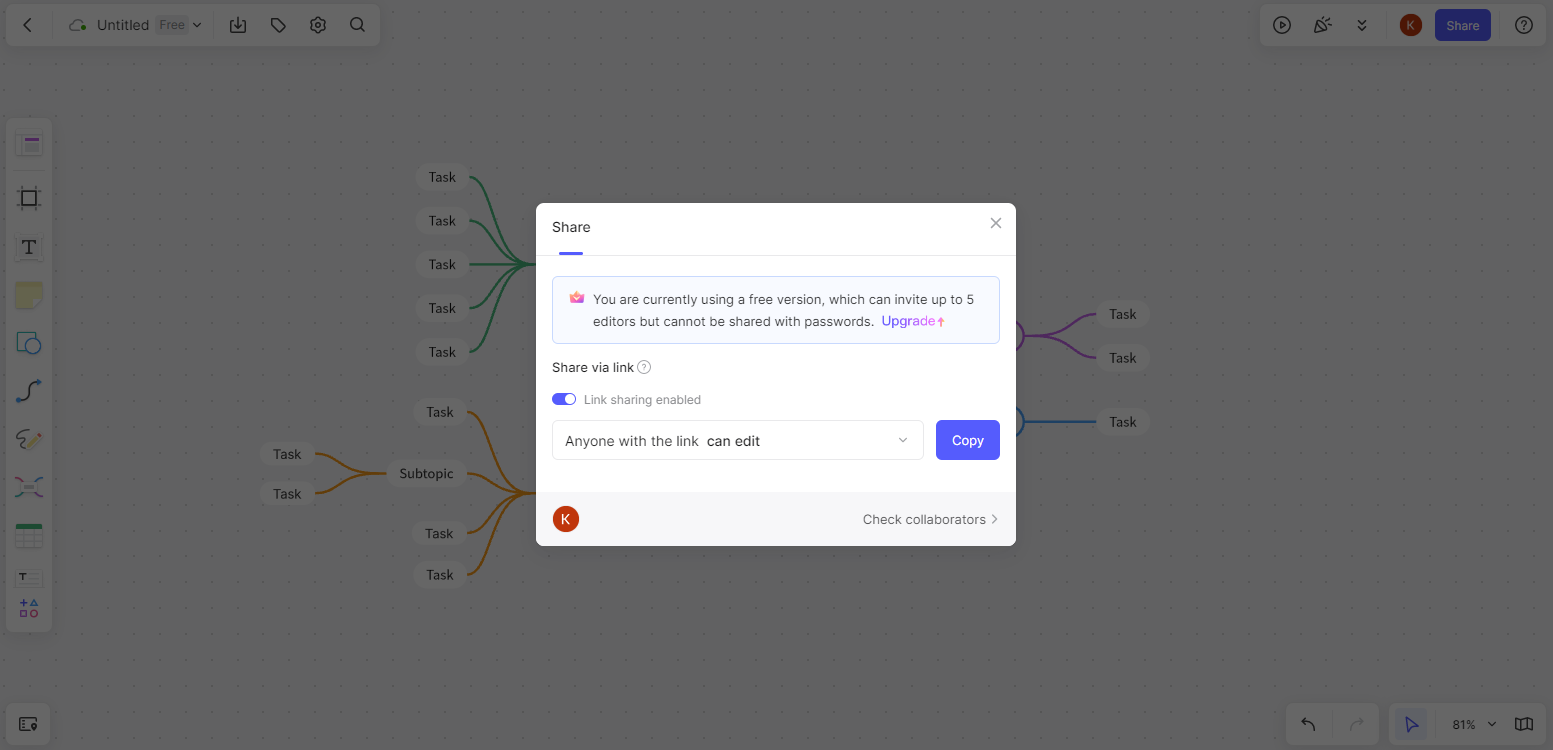 In Conclusion
Brainstorming can become more productive than ever before with the use of a mind map PowerPoint. Right now, you have a powerful tool at your disposal to create mind maps, as well as all the other diagrams you might need in your project. Sign up for Boardmix for free to gain access to its collaborative features that will make your work effortless.